Kingdom Hearts 3 features Disney's Big Hero 6
Let me be your Hiro.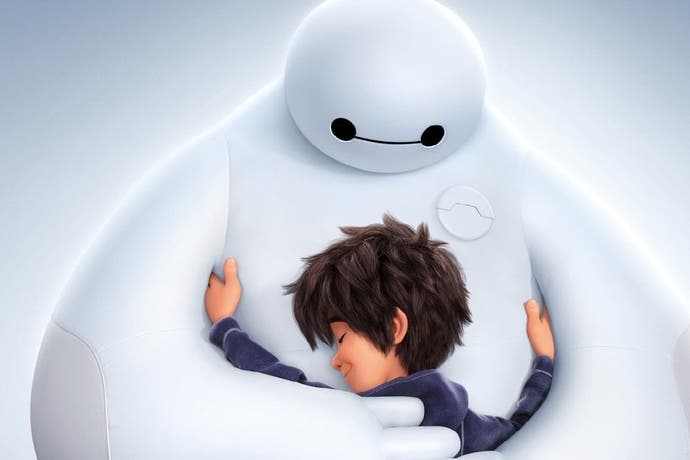 Kingdom Hearts 3 includes the world and characters of Big Hero 6 in a storyline set after the events of Disney's hit movie.
You can explore the film's fictional setting of San Fransokyo - a blend of Tokyo and San Francisco - and team up with characters such as young tech wizard Hiro and lovable robot Baymax.
Big Hero 6 is the first Marvel property to be featured in the Kingdom Hearts series (the film was also the first Disney animation to adapt Marvel characters).
Its inclusion in Kingdom Hearts 3 was announced over the weekend at Disney's D23 convention, where artwork was shown off that revealed a story spoiler.
Read on below the video if you want to find out more.
Kingdom Hearts 3 still lacks a release date, but is being developed by Square Enix for PlayStation 4 and Xbox One.
Spoiler warning: read no further if you have yet to see the film.
Kingdom Hearts 3 will see series star Sora teaming up with Baymax to battle a dark version of himself, built from the Baymax suit that was left behind in the void at the film's conclusion.
See the first artwork for Dark Baymax below: