Killing Hitler is Sniper Elite V2 pre-order bonus
Re-Reich the history books.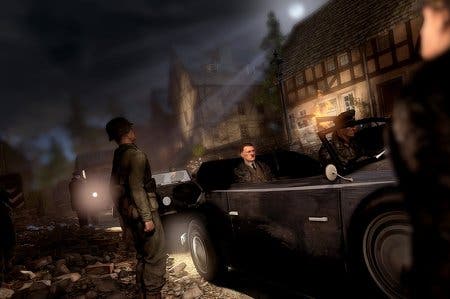 Pre-order Sniper Elite V2 and you will recieve an extra special mission, publisher 505 Games has announced.
You get to kill Hitler.
Bonus level Assassinate The Führer will be exclusively available to those who pre-order Sniper Elite V2 before the game's launch date, 4th May. Pre-orders from all UK retailers will be accepted.
The extra level allows players to topple the infamous Nazi leader. You also get a couple of snazzy extra weapons.
On offer are the Soviet semi-automatic battle rifle SVT-40 and the standard German service rifle Kar 98.
Set in the dying days of World War 2, Assassinate The Führer will allow players to intercept a train carrying the moustachioed menace. Disrupt Hitler's train and he will flee on foot, heading for the train platform. This is when you must STRIKE.