Kaz Hirai to step down as Sony boss
Mission complete.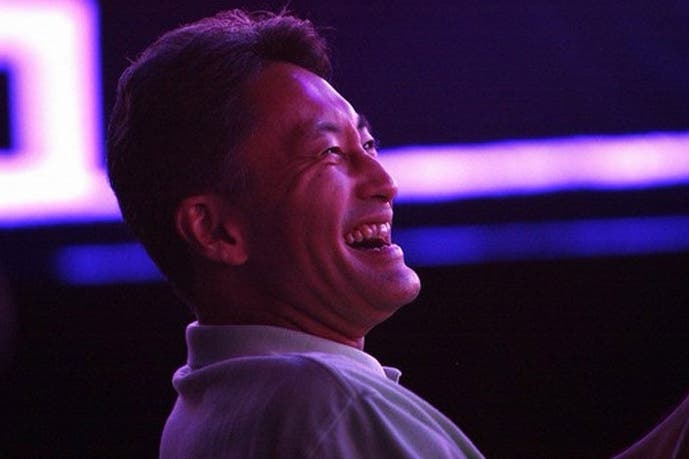 Sony has announced Kaz Hirai will step down as boss of the company on 1st April.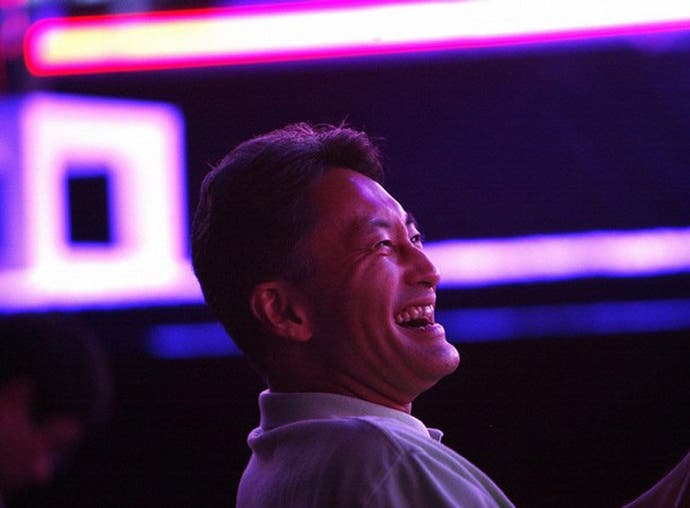 The former PlayStation chief, who has run Sony as president and CEO since April 2012, will become chairman of Sony.
Sony's chief financial officer Kenichiro Yoshida replaces Hirai as Sony boss.
Hirai leaves Sony in rude health, having turned around the mega corporation after a run of massive losses tied to flagging mobile phone and television sales. Sony's PlayStation business continues to print money, with the PlayStation 4 the current console market leader, and billions of dollars in revenue rolling into the coffers from game sales and digital purchases.
But Kaz is perhaps best known among gamers for his eye-catching comments while in charge of PlayStation. Who can forget his infamous on-stage Ridge Racer moment at E3 2006?
Poor Kaz copped some flack when he tried to justify the $600 launch price of the PS3. "I think when you look at what we put into the box - Cell, Blu-Ray, backwards compatibility, the ability to go online - I think it's a very compelling package for consumers," he said, convincing no-one. "The totality of what we bring to the table makes it a good value for consumers."
And Hirai was one of three Sony executives who bowed live on telly to apologise for the great PSN hack of April 2011 that left some 77m accounts compromised.
In recent years, Kaz has become something of a meme, with funny Kaz gifs carted out when E3 rolls around each June.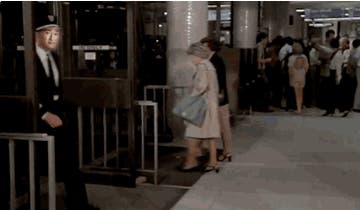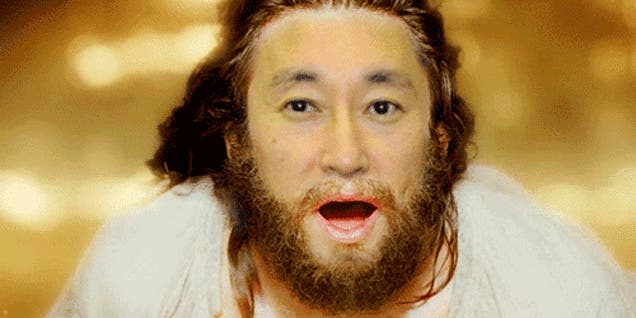 The popular Kaz Hirai parody account, which has run some authentic bangers over the years, signalled this morning that chairman Kaz will have his fun at E3. Phew!
Just to confirm: CHAIRMAN Kaz Hirai will still be tweeting during this year's E3.

— Ex-CEO Kaz Hirai (@KazHiraiCEO) February 2, 2018
The news comes just a few months after PlayStation boss Andrew House's exit from Sony. With PS4 in rude health and the inevitable PS5 surely in development, both leave the famous Japanese consumer electronics giant at the top.
Here's Hirai's comment in full:
"Ever since my appointment as President and CEO in April 2012, I have stated that my mission is to ensure Sony continues to be a company that provides customers with kando - to move them emotionally - and inspires and fulfills their curiosity. To this end, I have dedicated myself to transforming the company and enhancing its profitability, and am very proud that now, in the third and final year of our current mid-range corporate plan, we are expecting to exceed our financial targets.
"And it excites me to hear more and more people enthuse that Sony is back again. As the company approaches a crucial juncture, when we will embark on a new mid-range plan, I consider this to be the ideal time to pass the baton of leadership to new management, for the future of Sony and also for myself to embark on a new chapter in my life.
"My successor, Kenichiro Yoshida, has supported me closely since returning to Sony in December 2013, contributing extensively beyond his remit as CFO and acting as valuable confidant and business partner, as we took on the challenge of transforming Sony together. Mr. Yoshida combines a deeply strategic mindset with a relentless determination to achieve defined targets, and the ability to take a global viewpoint. I believe he possesses the breadth of experience and perspective, as well as the unwavering leadership qualities required to manage Sony's diverse array of businesses, and as such is the ideal person to drive the company forward into the future. As Chairman, I will of course offer my full support to Mr. Yoshida and the new management team, and do all I can to facilitate a smooth transition and ensure their future success."
Thanks for the memories, Kaz! Keep on laughing!