Jumanji sequel features a magical video game, not a board game
Roll again.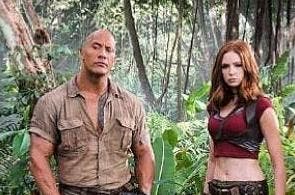 The new Jumanji film is based around a mystical video game - not a board game.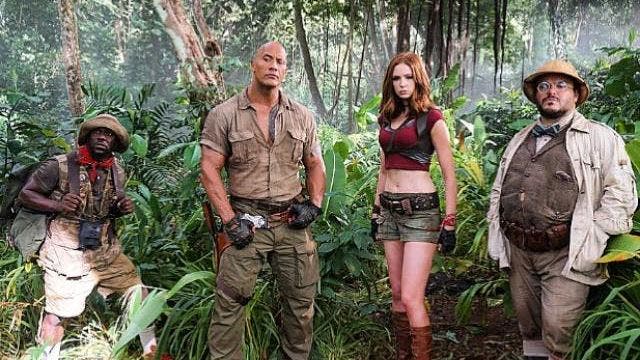 Fans of the fondly-remembered 90s adventure classic, which starred the late, great Robin Williams as a character trapped in a magical board game, have reacted in surprise to the news. Details of the movie were revealed last night at Sony's CinemaCon (via The Hollywood Reporter).
2017's Jumanji reboot/sequel/reimagining has now been given an official title: Jumanji: Welcome to the Jungle.
Jumanji: Welcome to the Jungle tells the story of four teenagers who are playing a Jumanji video game when they are transported into its world.
The films' stars - Dwayne "The Rock" Johnson, Karen Gillan, Kevin Hart and Jack Black - play the teenager's in-game avatars.
Johnson had previously hinted there was a good reason why co-star Gillan's character had been pictured wearing a skimpy outfit - it now appears to be a commentary on Lara Croft-esque video game characters.
Initial footage from the film was screened at CinemaCon but has yet to find its way online.
Jumanji: Welcome to the Jungle is due this Christmas. It is directed by Jake Kasdan, whose last project was 2014 Cameron Diaz vehicle Sex Tape.