There's a new Jumanji video game and The Rock's in it
Jungle 'boot.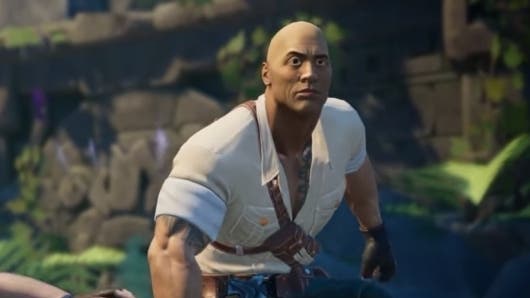 Jumanji's technically been going since the 80s, but now in 2019 a Jumanji film - in a franchise about people being sucked into various games - is being made into an actual video game. This one's gonna mess with my head.
Based on the 2017 film Jumanji: Welcome to the Jungle (a soft reboot of the franchise featuring Dwayne "The Rock Johnson", Karen Gillan and Jack Black), Jumanji: The Video Game requires players to "unite with up to three friends" to tackle various environments, find the jewels of Jumanji and stay alive. There are both split-screen and online modes, and players can adopt the various abilities of Dr. Smolder Bravestone, Ruby Roundhouse, Franklin "Mouse" Finbar and Professor Shelly Oberon.
You can check out the announce trailer below, which confirms you can indeed play as The Rock - but the animation style does look a little stiff.
The game's being made by UK studio Funsolve on Unreal Engine 4, and will land on PlayStation 4, PC, Xbox One and Nintendo Switch on 15th November this year. The title already has a Steam store page, so you can have a nose at some of the screenshots there if you're curious.
Inspired by a series of picture books by Chris Van Allsburg, Jumanji was first made into a film in 1995 and featured stars such as Robin Williams. Since then there have been two more Jumanji-universe films, with another scheduled for Christmas this year featuring the cast from the 2017 instalment. Before December arrives, I guess you can get stuck into this video game. Hopefully not literally.