JourneyQuest maker cancels contract with GOG over transphobic tweets
Zombie Orpheus "does not do business with companies that express hate speech".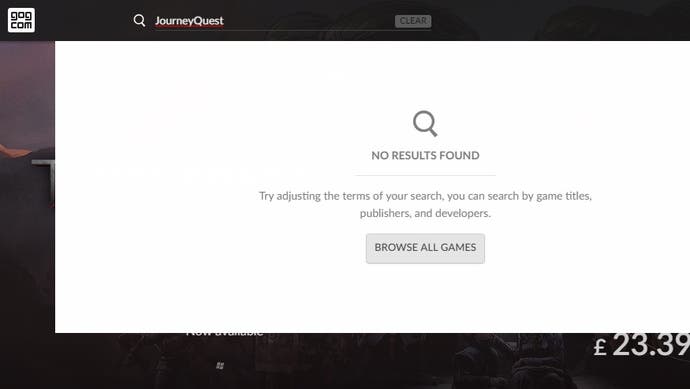 The maker of popular comedy fantasy web series JourneyQuest has torn up its contract with GOG.com over a series of controversial tweets made by the online retailer.
Zombie Orpheus said it "does not do business with companies that express hate speech" in a tweet that also included a strongly-worded letter to GOG from CEO Ben Dobyns.
"Pull our products immediately - transphobia is unacceptable," reads the letter.
Dobyns called on GOG's social media manager to be fired and the company to issue a "genuine apology".
"The harm that hate speech does to people who are under immense threat from governments, private individuals, and corporations is incalculable," Dobyns said.
"It is downright sociopathic to demean our friends and allies in this way. There is absolutely nothing funny about it."
1/3 We are cancelling our contract with @GOGcom and have asked them to remove our films from their platform immediately. Zombie Orpheus Entertainment does not do business with companies that express hate speech. pic.twitter.com/8GG7S8qBz7

— Zombie Orpheus Entertainment (@ZombieOrpheus) October 23, 2018
Yesterday, GOG pulled an insensitive #WontBeErased tweet, saying it "should focus only on games".
GOG, which lives under the CD Projekt roof, was criticised for insensitively appropriating the political hashtag #WontBeErased.
WontBeErased is a human rights movement fiercely retaliating reported Trump administration plans to reverse Obama-era recognitions of gender fluidity.
GOG tweeted: "Classic PC games #WontBeErased on our watch. Yeah, how's that for some use of hashtags?"
The tweet was quickly removed but not before being captured and discussed.
GOG responded in a tweet yesterday afternoon that did little to calm concern about its social media activity.
"Yesterday, we posted a tweet containing a trending hashtag as a pun," the response read. "The tweet was neither intended as a malicious attack, nor as a comment to the ongoing social debate.
"GOG should focus only on games. We acknowledge that and we commit to it."
This wasn't the first time GOG's tweets were called into question. In September, CD Projekt apologised for a reference to a transphobic meme ("did you just assume their gender?") tweeted by the official Cyberpunk 2077 account. "Sorry to all those offended by one of the responses sent out from our account earlier," CD Projekt said. "Harming anyone was never our intention."
And back in July, GOG apologised after it tweeted an image with GamerGate associations. When Eurogamer visited GOG recently, managing director Piotr Karwowski told us it was "a really stupid mistake".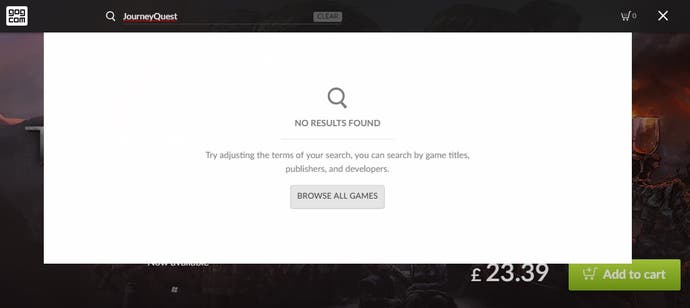 It seems the latest ill-advised tweet from CD Projekt was the last straw for Zombie Orpheus, which published its letter to GOG ordering its videos be pulled from the storefront.
At the time of publication, JourneyQuest is not available on GOG.com. Zombie Orpheus said owners of any of its films on GOG can contact the company "and we will happily provide replacement copies, for free, from another source".
Predictably, Zombie Orpheus has suffered its fair share of negative responses to its position, although it's worth pointing out it's also received plenty of messages of support on social media.
"Will we lose money for the sake of character?" tweeted Larry Dixon, a fantasy artist who works with Zombie Orpheus. "Every damned day of every damned week."