Journey release date announced
Out next month.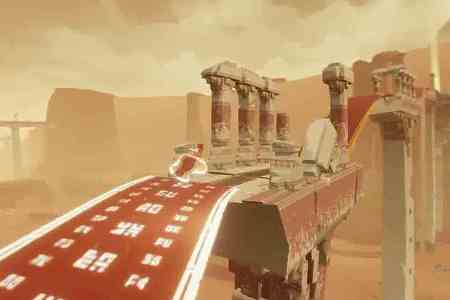 PlayStation Network game Journey launches on 14th March in Europe, Sony has announced.
Journey is from thatgamecompany, the maker of Flow and Flower.
It's described as an "interactive parable", an "anonymous online adventure to experience a person's life passage and their intersections with others".
thatgamecompany began work on Journey right after the release of Flower.
"In these three years, we at thatgamecompany and our friends in SCEA Santa Monica Studio have faced many challenges together and emerged stronger," co-founder Jenova Chen wrote on the PlayStation blog.
"Much sweat and tears have been put into the development of the game, and many people have come and gone.
"So for us, the Journey in the game has also become a metaphor for the development process of the game itself.
"Our team is very close to our own mountaintop; we are just a few short weeks away from letting the world experience what we've poured our hearts and souls into these last three years. I can't describe how eager we are to let everyone finally play the game and hear about your experiences with it."