Journey PS4 out later this month
With Cross-Buy support.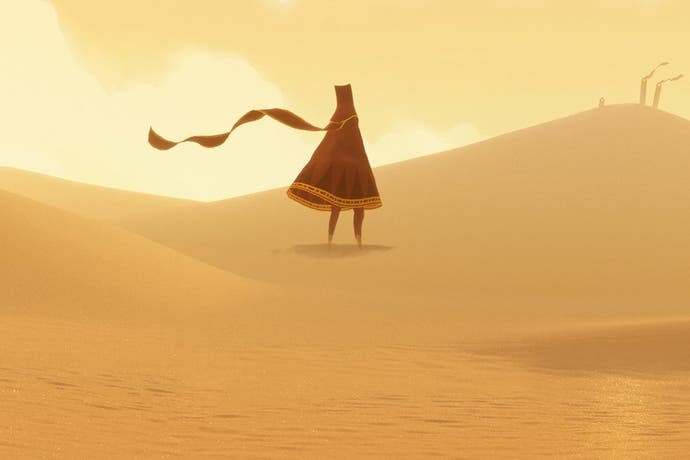 The PlayStation 4 port of thatgamecompany's acclaimed adventure Journey comes out on 21st July, Sony has announced.
Journey supports Cross-Buy, so if you've already bought the download version for PS3, you can download the PS4 version free. The port is the work of Surrey-based developer Tricky Pixels.
Chris Donlan reviewed the PS3 version of Journey for Eurogamer back in 2012. "The studio has poured the deserts, trashed the temples and filled the world with the floating presence of a nameless almighty," he wrote. "The truly brilliant move, though, was to leave a space at the very centre of the design that only a stranger can fill."