Joker and Dragon Quest Hero amiibo now available to pre-order
Both scheduled for release in September.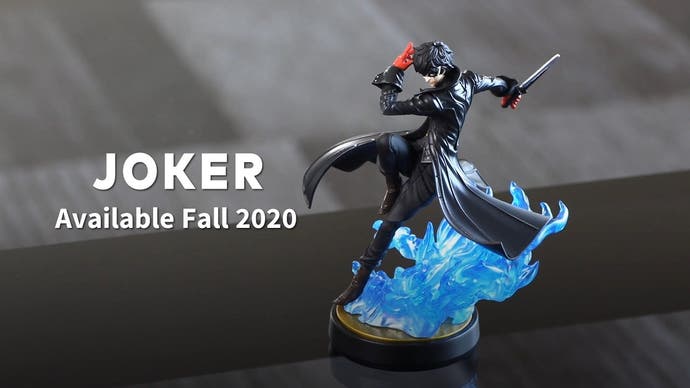 Nintendo has confirmed that the Joker amiibo and Hero amiibo will be released on 25th September in Europe and 2nd October in the US. Following this, a number of retailers have begun taking pre-orders for the latest two amiibo to join the Super Smash Bros. Collection.
Originally, a release window for both was confirmed by Masahiro Sakurai during the latest Super Smash Bros. presentation. We'd already known that a Joker amiibo was due to join the Smash Bros. Collection for some time, but this was the first update we'd had about a release date for many months.
If you're looking to add the Joker or Hero amiibo to your collection, here's where you can find them:
In the UK:
In the US:
For a close look at both the Joker amiibo and Hero amiibo, do check out the gallery below!
The last time we heard about any new amiibo was way back in November 2019 when Dark Samus and Richter variants were revealed.
For now, if you're looking to expand you amiibo collection in other ways, you can always head over to Jelly Deals. We've got a look at where you can find every Animal Crossing amiibo and amiibo card, as well as all the other best amiibo deals currently available.
If we spot the Joker amiibo or Hero amiibo available at any other retailers, we'll be sure to come back and update this page.