John Romero and Adrian Carmack pause Blackroom Kickstarter to create a gameplay demo
"We know we should have included it at launch."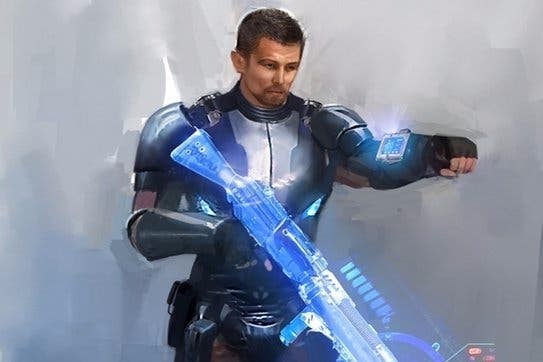 John Romero and Adrian Carmack have cancelled their Kickstarter for first-person shooter Blackroom in order to make a gameplay demo.
The pair plan to resume the Kickstarter once the gameplay demo is complete.
The gameplay demo will take more time than the Kickstarter has left, Night Work Games said in an update.
The Blackroom pitch was considered thin by many when it launched. Save a handful of pieces of artwork, Romero and Carmack had little game to show.
Blackroom had raised $131,052 from 2287 backers before its Kickstarter was canned. It had targeted $700,000.
"After listening to the gaming community since we've launched the campaign, we've decided to give you what you've asked for: a gameplay demo of Blackroom," read the update.
"The team is at work on a demo which demonstrates the kind of gameplay, look and innovative, cool features that make Blackroom truly unique - the things we've waited years to put into an FPS and which make us incredibly excited about this game."
Romero and Carmack admitted they should have included a gameplay demo at launch.
"Your support for our game and our vision has been incredible and valuable. You've already proved you want this campaign to succeed, and we believe a gameplay demo will get the rest of the gaming community just as excited for this game as you already are."