Jelly Deals: You can buy Destiny 2 onesie, candles, bathrobes and more
This and more strange tales of Destiny 2 merch.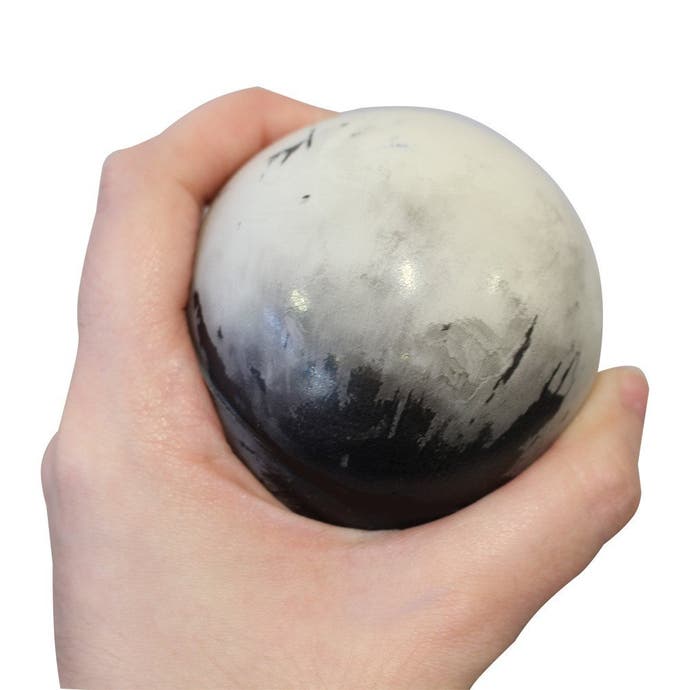 A note from the editor: Jelly Deals is a deals site launched by our parent company, Gamer Network, with a mission to find the best bargains out there. Look out for the Jelly Deals roundup of reduced-price games and kit every Saturday on Eurogamer.
---
We've barely made it a day since Destiny 2's actual launch and already, the game's servers are beginning to creak and crack a little bit under the weight of all of you simultaneously attempting to log on. No need to worry, it'll presumably be sorted out before long. Well, at least you'd hope they'd have a Plan B in mind in case the worst happens.
That being said, a few server clogs aren't enough from stopping the Destiny machine from rolling onwards and while we're on the subject of the big, giant Destiny machine, we can talk about the almost never-ending supply of merchandise out there bearing the Destiny branding. Lord knows, we've covered enough of the them based on the original game over at Jelly Deals with our Best Destiny Gifts post.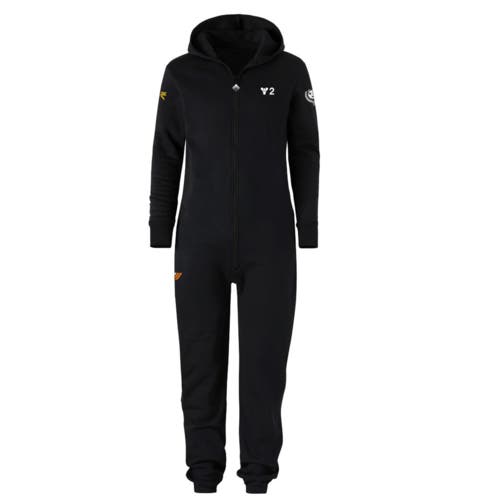 This morning, I stumbled onto the fact that you can get yourself a Destiny 2 branded onesie/jumpsuit thing for £30, which pretty much sums up the extent that Activision is going to give you new and bizarre ways to own things based on the games you love. You do love Destiny now, don't you?
The aforementioned jumpsuit is a bit of a minimalist effort, all things considered, and can be yours on the link below from either Amazon UK or GAME. Fill yer boots.
If the idea of quite literally wearing your fandom on your sleeve doesn't appeal, fret not - there are many other options around for you.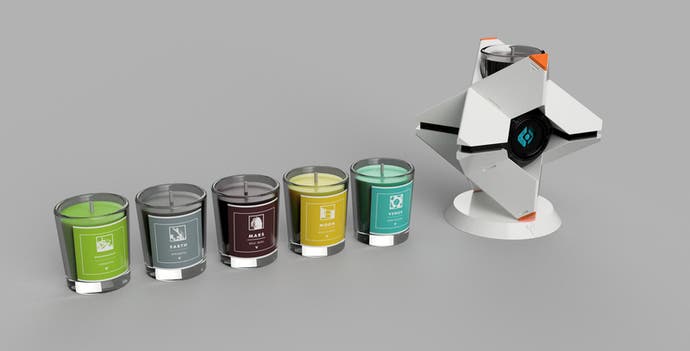 Like, perhaps, you'd prefer a set of scented Destiny 2 candles along with a Ghost-shaped candle holder? Nothing screams Destiny 2 fans like a candle that smells like 'The Dreadnought' after all.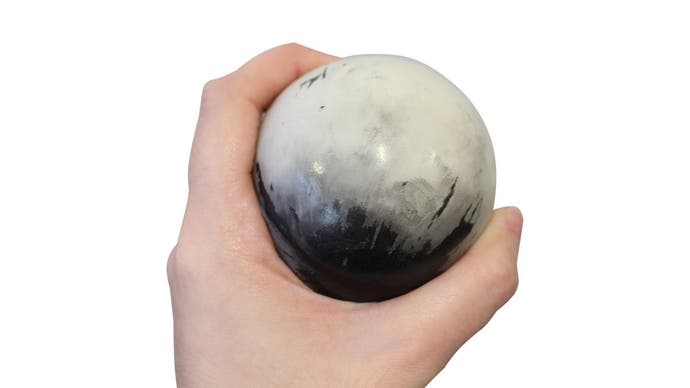 Maybe you'd like to have a stress ball version of the Traveller you can squeeze the life out of when a raid doesn't quite go your way. Again. It's a lot like a regular stress ball, but this one is a bit grey and black.
Traveller Stress Ball for £7.99 from Amazon UK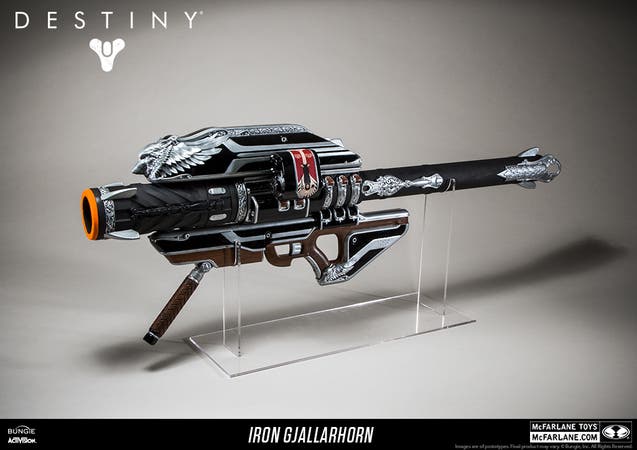 Alternatively, maybe you have money to burn and fancy owning a life-size Iron Gjallarhorn replica, which will cost you £199.99 from GAME. You do you.
Destiny Iron Gjallarhorn Replica for £199.99 from GAME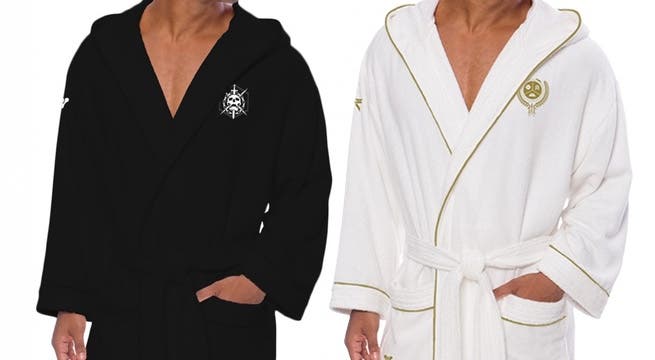 After all the excitement of the day is done, why not relax with a nice, hot bath - after which you can don a Destiny 2-branded bathrobe. There are two designs of bathrobe to choose from, too, so the universe is your oyster. They'll each run you about £30, but you'll look extra fetching while you lounge. Phwoar.
All jokes aside, there are myriad different choice bits of Destiny 2 officially branded merchandise, ranging from the utterly silly to the actually quite functional and cool. If you're a die-hard Destiny fan, you may just find something you really like out there. At the very least, there's certainly no shortage of options for you to choose from while you wait for the servers to kick back in or your that last party member to finish dinner and join your party.