Jelly Deals: Xenoblade Chronicles 2 Collector's Edition and Pro Controller up for pre-order
Monado feeling.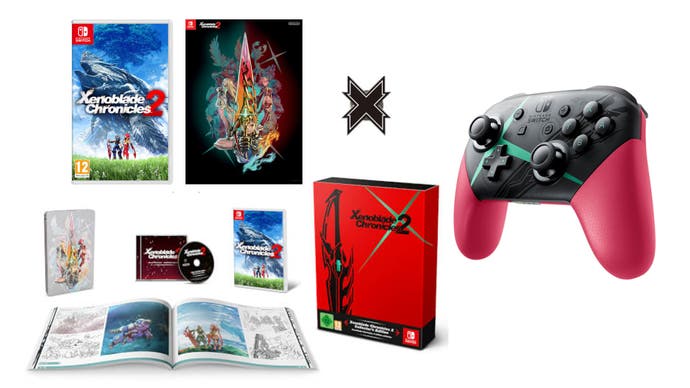 A note from the editor: Jelly Deals is a deals site launched by our parent company, Gamer Network, with a mission to find the best bargains out there. Look out for the Jelly Deals roundup of reduced-price games and kit every Saturday on Eurogamer.
---
In about a month-and-a-half, one of the most anticipated Nintendo Switch titles behind Super Mario Odyssey finally sees a release. Xenoblade Chronicles 2 is due out on Friday, 1st December and Nintendo isn't going to let that release slide by without a fanfare.
To celebrate the launch of Xenoblade Chronicles 2, Nintendo has produced two different versions of the game alongside a limited edition Pro Controller.
Firstly, the Xenoblade Chronicles 2 Fan Pack, available through Nintendo's official store, includes an exclusive A2 poster featuring artwork from the game and a special pin badge alongside a boxed copy of the game itself. That one costs you £49.99.
Next, you'll find the Xenoblade Chronicles 2 Collector's Edition, priced £79.99. That pack gets you a boxed copy of the game, a collector's steelbook case, a soundtrack CD and a 200-page artbook.
Update: As User FortysixerUK points out in the comments, this edition is available for £69.99 from Very.co.uk as well.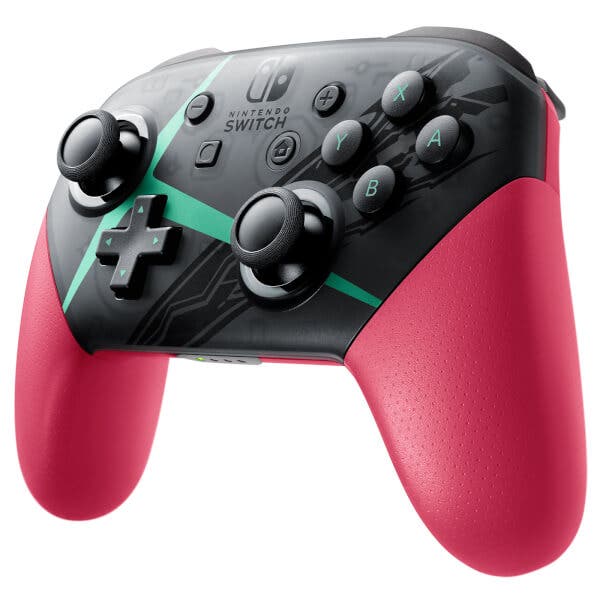 Finally, if you've already got the game pre-ordered (or you're going to pick it up digitally), you can grab a limited edition Xenoblade Chronicles 2-branded Switch Pro Controller. Like the Splatoon 2 Pro Controller before it, this one features a unique colour scheme, alongside the iconic Xenoblade cross design across the front and pink handles. This one costs £64.99, which is the same price as the Splatoon 2 Pro Controller at launch.
You'll find all of these products on the official Nintendo UK Store.
Alternatively, if you don't fancy any of that stuff and just want the game itself, it's currently available at Amazon UK for £41.99, which is reduced to £39.99 if you're an Amazon Prime member. That'll get you a boxed copy for your troubles.
Xenoblade Chronicles 2 on Nintendo Switch for £39.99 with Prime from Amazon UK