Jelly Deals: Xbox One S bundles with Assassin's Creed, Wolfenstein 2, Doom and more
Save over 40 per cent this week.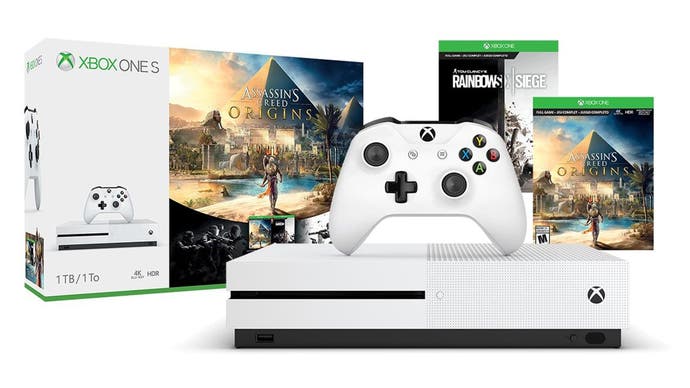 A note from the editor: Jelly Deals is a deals site launched by our parent company, Gamer Network, with a mission to find the best bargains out there. Look out for the Jelly Deals roundup of reduced-price games and kit every Saturday on Eurogamer.
---
If you're in the market for an Xbox One S and don't want to wait for any potential Black Friday deals that could rear their head, ShopTo has you covered with the best thing this side of that end of November sales mania. In fact, the amount of games packed into this bundle could beat the potential Black Friday bundles we have headed our way but only time will tell for sure.

In any case, for a limited time, you'll be able to get one of the following:
Xbox One S 500GB with Assassin's Creed Oranges
Xbox One S 500GB with Middle-earth: Shadow of War
Xbox One S 500GB with Rocket League
Xbox One S 500GB with Forza Horizon 3
Along with all three of these:
Doom
Dishonored 2
Fallout 4
All for £219.85 right now, or £249.85 if you elect to go for a 1TB version of the console instead.
On top of that, you can add a copy of Wolfenstein 2 or The Evil Within 2 to the mix and only pay an extra £19.85. That brings the total cost up to £239.70 for a bundle of an Xbox One S console with two new release games and three solid extras.
Xbox One S bundles with Assassin's Creed Oranges, Shadow of War, Wolfenstein 2 and more from ShopTo