Jelly Deals: Where to pre-order the Xbox One X Project Scorpio Edition
Limited Edition Xbox One consoles available to order now.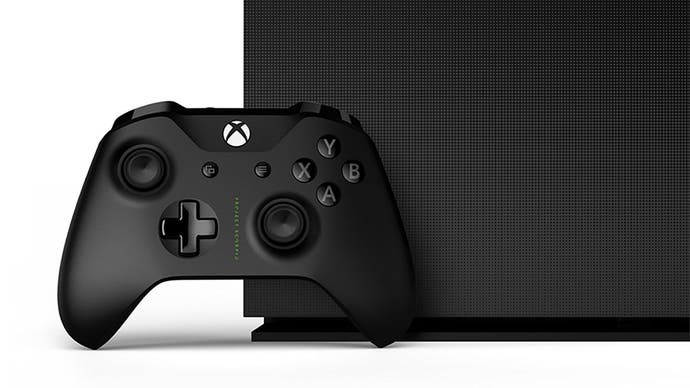 A note from the editor: Jelly Deals is a deals site launched by our parent company, Gamer Network, with a mission to find the best bargains out there. Look out for the Jelly Deals roundup of reduced-price games and kit every Saturday on Eurogamer.
---
During its Gamescom livestream yesterday, Microsoft unveiled two brand-new consoles for its 2017 lineup - both of which had made themselves known to the public some hours prior to the stream thanks to some impeccably timed retailer leaks.
The most notable of these announcements was the 'Project Scorpio Edition' of the company's upcoming Xbox One X console. This very limited edition of the console is the first edition available for pre-order and features a selection of exclusive features that the standard Xbox One X console will not. Namely, the Project Scorpio Edition Xbox One X will come with 'Project Scorpio' branding on the 1TB console and controller, along with a vertical stand for the console itself, a 1-month Game Pass free trial and the packaging itself being a throwback to the original Xbox of old.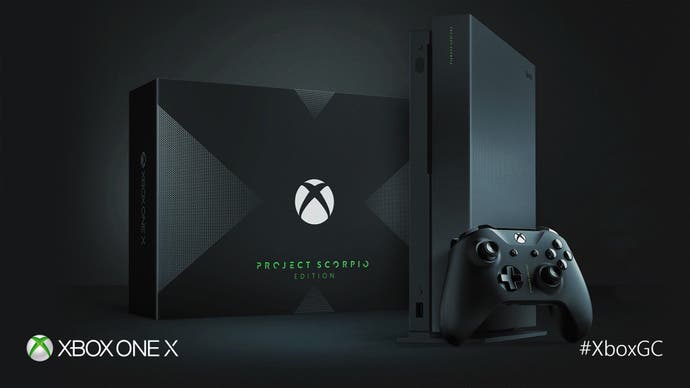 This version of the Xbox One X is only available via pre-order and Microsoft says the stock is extremely limited. If you fancy getting an order in, here's where you can do just that at the moment:
In the UK:
In the US:
The second brand-new console Microsoft announced over the weekend was arguably a bit more garish. The Minecraft-themed limited edition Xbox One S features a unique box design based around the aforementioned world-builder. The console features dirt and grass blocks across the front, with a translucent back panel featuring redstone wires that will light up when the console is switched on. On top of that, the box will make Minecraft sounds when turned on and off, features a controller designed after a Creeper, a vertical stand, a 1TB hard drive and a copy of the game with some bonus DLC. All that will cost you £350.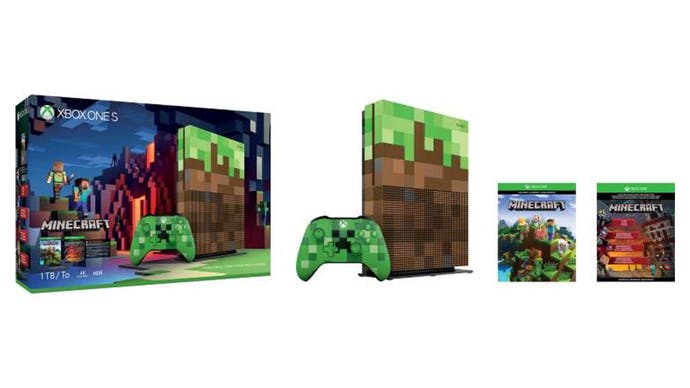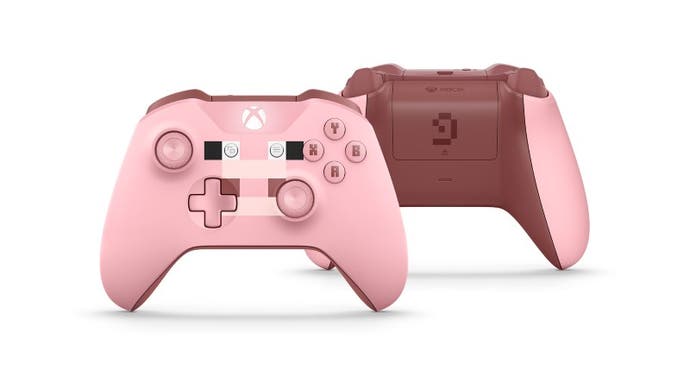 For the die-hard Minecraft fans out there, Microsoft is also offering a Minecraft Pig skinned Xbox One controller, available to order separately for £65 / $75.
It definitely seems that Microsoft is going all-in with the limited edition variants of its consoles, with echoes of that 'Day One Edition' of the original Xbox One oh so many years ago. Will it be enough to sway you into pre-ordering?