Jelly Deals: Walking Dead Season One is free on PC today
Plus, a whole bunch of big discounts from Humble.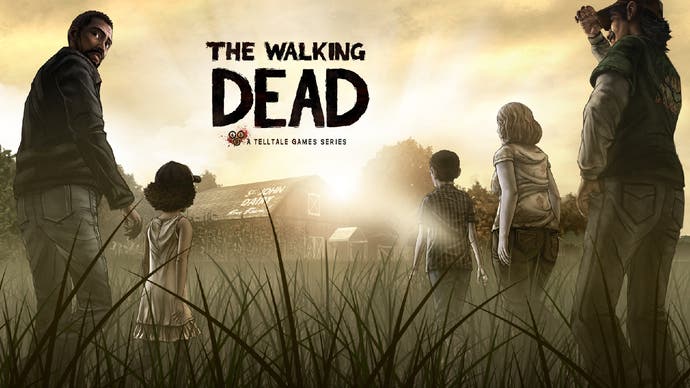 A note from the editor: Jelly Deals is a deals site launched by our parent company, Gamer Network, with a mission to find the best bargains out there. Look out for the Jelly Deals roundup of reduced-price games and kit every Saturday on Eurogamer.
---
Alas, the summer - as you may have come to notice over the past week - is coming to an end. To celebrate the passing of time and possibly commiserate on the loss of the extra sunshine, Humble is having a sale blow-out with the 'End of Summer Sale' range, with publisher-centric discounts available for a few days at a time, before the range shifts to a brand new set.
We'll get to that in a second, though, since the biggest offer of them all is this one right here - for today, you can get the entire first season of Telltale's instant classic Walking Dead game absolutely free on PC. No strings attached there beyond the need for a Steam account to redeem the code, really and the time limit on the deal. At the time of writing, you've got about a day and a half left to pick it up.
The Walking Dead Season One on PC (Steam) for free from Humble Store
Needless to say, you should probably go and claim a copy while you still can.
Aside from the freebie on offer, you can pick up some absolute steals in the sale, too. The current publishers offering discounts on the Humble Store at this point in time are 2K Games, THQ Nordic, Warner Bros, CD Projekt, Sega, Activision and, of course, Telltale. These are time-limited and set to change to brand new offers in a few days. In the meantime, here is some of what you can get.
Transformers: Devastation for £7.99 / $12.49 / €9.99
Deadpool for £14.99 / $19.99 / €14.99
Velocity 2X for £3.74 / $4.99 / €4.99
Singularity for £3.74 / $7.49 / €4.99
King's Quest Complete Collection for £16.07 / $20.09 / €20.09
Alien: Isolation Collection for £8.74 / $12.49 / €11.49
Bayonetta for £11.24 / $14.99 / €14.99
Total War Warhammer for £13.59 / $20.39 / €20.39
Valkyria Chronicles for £3.74 / $4.99 / €4.99
The Witcher 3: Wild Hunt for £14.99 / $23.99 / €17.99
The Wolf Among Us for £3.79 / $4.99 / €4.59
The Walking Dead Season 2 for £3.79 / $4.99 / €4.59
Mad Max for £6.39 / $7.99 / €7.99
Bastion for £2.74 / $3.74 / €3.74
XCOM 2 Digital Deluxe Edition for £19.19 / $29.99 / €25.99
Rocket League for £8.99 / $11.99 / €11.99
Starbound for £7.58 / $9.89 / €8.57
You can find the whole batch of sale offerings on the link below.
End of Summer Sale from Humble Store