Jelly Deals: This week's Xbox Deals with Gold feature The Surge, Knight Squad and more
Also some Xbox 360 gems for cheap.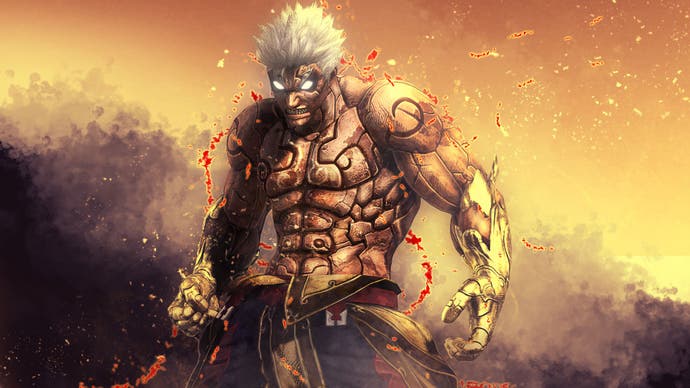 A note from the editor: Jelly Deals is a deals site launched by our parent company, Gamer Network, with a mission to find the best bargains out there. Look out for the Jelly Deals roundup of reduced-price games and kit every Saturday on Eurogamer.
---
This week's Xbox Live Deals with Gold are now live, alongside a new set of Spotlight Sales, which offer up some decent deals on titles both old and new.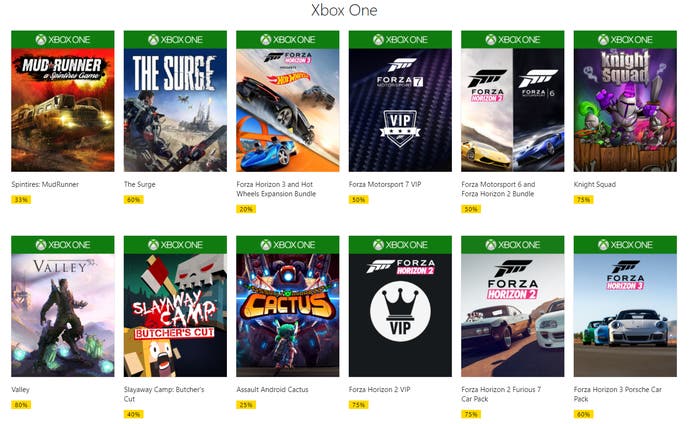 For all of you out there with an Xbox Live Gold subscription, you have access to Knight Squad for £3, Slayaway Camp: Butcher's Cut for £8.18, Spintires: Mudrunner for £23.44, The Surge for £16 (or the Complete Edition for £22.50), Assault Android Cactus for £8.99, and Valley for £3.20.
Outside of the Gold requirement, however, you'll find a whole batch of other discounts this week. Here are some of the highlights:
The Sims 4 for £26.99
Far Cry Primal for £12.50
Assassin's Creed Syndicate for £12.50
Assassin's Creed Origins for £35.74
Assassin's Creed Chronicles Trilogy for £6
Far Cry 4 for £12.50
Steep for £16.74
Strider for £3.96
Rainbow Six: Siege for £15
Watch Dogs 2 for £16.50
Ghost Recon: Wildlands for £22
Uno for £4
Trials Fusion for £4.80
You'll find all of these over at the Deals page of Microsoft's own website or you can buy them directly through your Xbox One because technology is wondrous.
In terms of Xbox 360 titles, you can pick up some real classics, most of which are backwards compatible with Xbox One consoles, too. Tragically, Asura's Wrath is in this range but at present, is still not backwards compatible. Still, if you have a 360 kicking about and haven't played that one, do that right this very second. Here are some of the best titles from the range:
Asura's Wrath for £3.74
I Am Alive for £2.99
Beyond Good and Evil HD for £2.22
Far Cry 2 for £2.96
Asassin's Creed 3 for £4.49
Outland for £2.70
Rayman Origins for £3.59
Trials HD for £2.70
Just like the Xbox One titles, these are all available from Microsoft's website or through the console itself. Good luck.
If you're about to find yourself buying and downloading a whole set of new games, you may want to check out the Jelly Deals guide to the best external hard drive for Xbox One, which is all shiny and new and features recommendations for a variety of hard drives and SSDs.