Jelly Deals: The Binding of Isaac: Afterbirth+ on Switch down to its lowest price
You Cain pick it up cheap if you're Abel.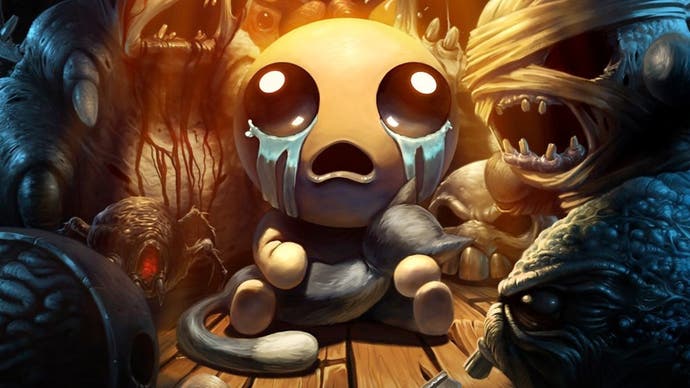 A note from the editor: Jelly Deals is a deals site launched by our parent company, Gamer Network, with a mission to find the best bargains out there. Look out for the Jelly Deals roundup of reduced-price games and kit every Saturday on Eurogamer.
---
The Binding of Isaac: Afterbirth+ for Switch was finally released in the UK and Europe at the beginning of this month, despite having been out since March in the US. As a particular fan of that game, this was a disappointing thing to me. After waiting a good few months, with constantly shifting 'expected release date' promises, I eventually bit the bullet, made myself a US Nintendo eshop account, and bought the game that way. I'm not the only one I know to have done this, either.
While they eventually got my money for a copy one way or another, when the game did finally emerge on UK shelves, it brought with it the fancy boxed edition which also contained a Legend of Zelda-inspired manual booklet as well as a pair of exclusive sticker sheets featuring artwork from Ed McMillen. It's a rather nice package, all said and done.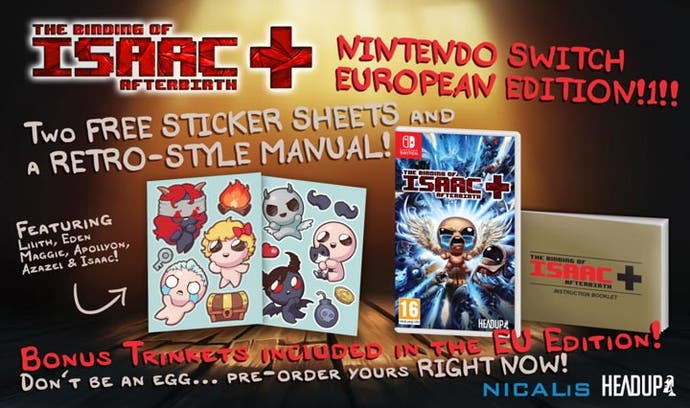 The major downside to this new Switch release of the game, however, is that it was originally priced at £40-£45 which, if I'm honest, seemed a bit much. Fortunately, however, the folks over at TheGameCollection are currently offering up the boxed, UK copy of the game for a much more reasonable price point - £27.95.
As always with these things, this is, of course, a limited time deal and only while stocks last. That said, this is the lowest price that this particular game has ever been available for in the UK to date.
The Binding of Isaac: Afterbirth+ on Nintendo Switch for £27.95 from TheGameCollection
Oh, and while I caved months ago and paid full price, it's worth noting that I've put at least a dozen hours into the game since picking it up. As a particular fan of the various iterations of Isaac over the last few years, it's nice to be able to say that the Switch version is arguably the best.