Jelly Deals: The Binding of Isaac on Switch finally gets a price drop
£24.99 for a boxed copy of Afterbirth+ this week.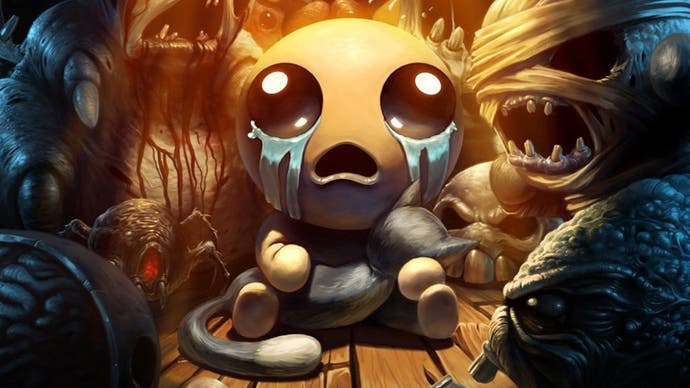 A note from the editor: Jelly Deals is a deals site launched by our parent company, Gamer Network, with a mission to find the best bargains out there. Look out for the Jelly Deals roundup of reduced-price games and kit every Saturday on Eurogamer.
---
As much as I am a fan of The Binding of Isaac, it's been hard to recommend the Switch version while it retails for £40 in most places. Even the digital version on the Nintendo Switch's eshop page remains £35.99 to buy. While I already own a Switch copy of the game and have spent dozens of hours playing it, that's still a hefty price to pay for this one.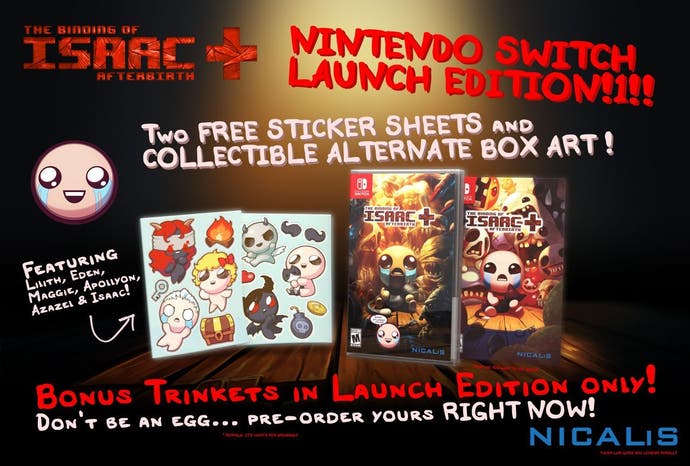 Thankfully, things got a little bit better this week, as Base is offering The Binding of Isaac: Afterbirth+ on Switch for its cheapest price so far - £24.99.
That's the boxed version of the game, too, which comes with a set of special trinkets and such that make your choice to buy games physically a little more pleasant. Specifically, you'll be getting a Legend of Zelda-inspired paper manual (!) as well as two sets of Binding of Isaac stickers.
Of course, this doesn't quite come close to matching the game's Steam price, which sits around £10 or less for the game and Afterbirth content combined, but if you're a Switch owner that's been dying to get this game on your daily commute or in the bath or wherever else you take your Switch, this is the best price so far.
The Binding of Isaac: Afterbirth+ on Nintendo Switch for £24.99 from Base
If you'd prefer to use Amazon UK rather than set up a Base account, the game is available there for just shy of £5 more.