Jelly Deals: Tesco vouchers with up to £20 off gaming and electronics this week
Plus, Overwatch for £22 and Xbox Live Deals with Gold.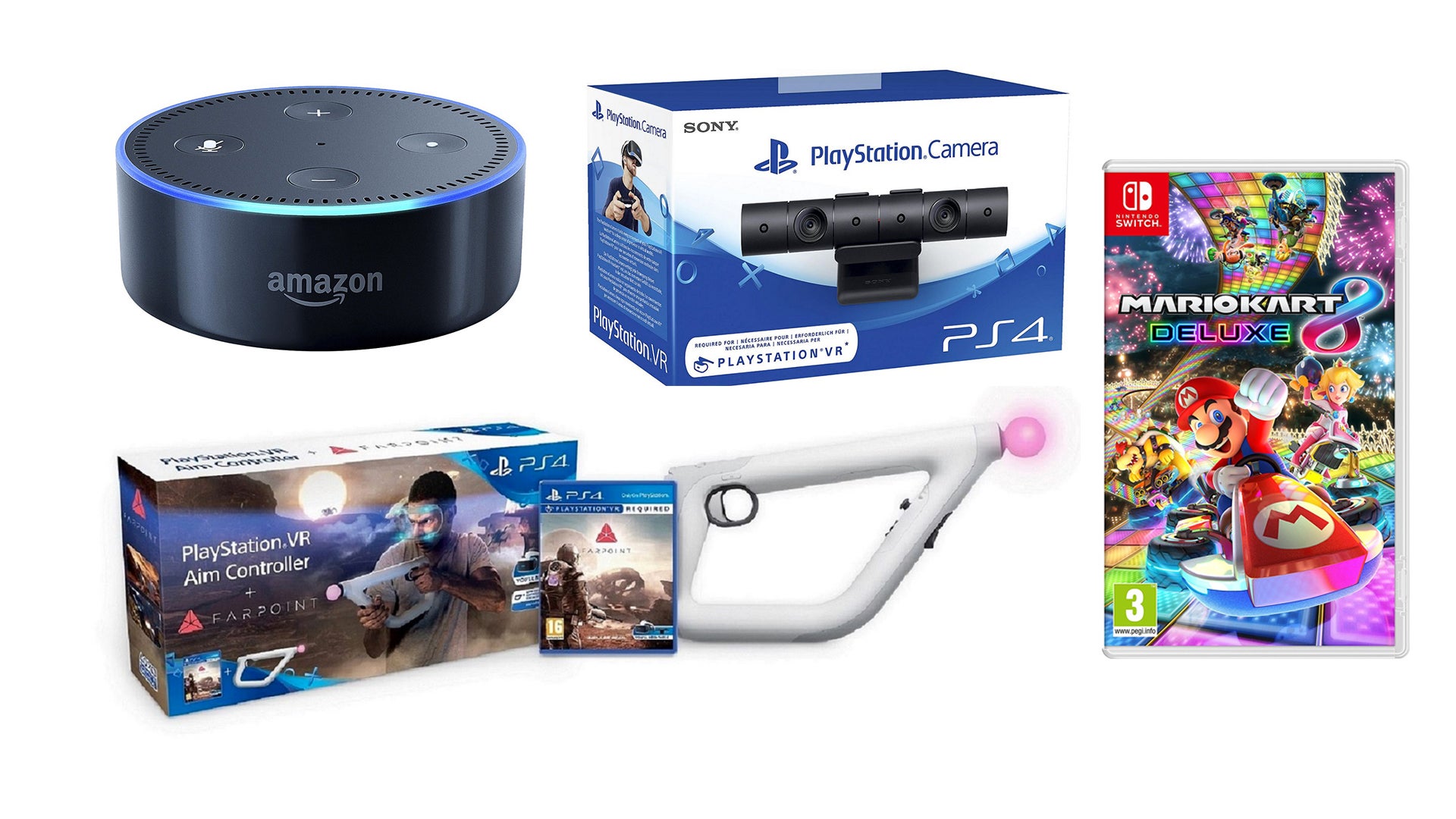 A note from the editor: Jelly Deals is a deals site launched by our parent company, Gamer Network, with a mission to find the best bargains out there. Look out for the Jelly Deals roundup of reduced-price games and kit every Saturday on Eurogamer.
---
Those of you who have been keeping up with Tesco's offers of late (I'm going to assume that's a whole four of you) will remember that the company occasionally offers up discount vouchers that can be used across a range of selected gaming and electronics products. Those vouchers are back as of this week, so if you were planning on buying anything gaming or tech related (let's say, a 4K TV, maybe?), now's the time to investigate.
Specifically, Tesco is offering the below voucher codes.
What you do with your £5, £10 or £20 off is up to you, of course. You could put a pre-order in for when Nintendo Switch consoles come back in stock and get one for £259.99, you could get a 43-inch LG 4K TV for £449, pre-order Call of Duty: WW2 for £43 or countless other things. Here are some examples of things you could get:
These vouchers are live now and expire on Tuesday June 6th, so you have two weeks to figure out what you want to pick up and get some money off. The whole range can be found over here.
Elsewhere on Tesco's site, you can currently pick up Overwatch on Xbox One or PS4 for one of the lowest prices it has ever been available for - £22 for a limited time. It's discounted to a lesser degree at Amazon UK, but keep an eye out in case Amazon price-matches later.
Last but not least, it's time for a batch of new weekly offers from Xbox Live, specifically the 'Deals with Gold' offers for all you Gold members out there. This week's range includes the below, which are all worth a look:
Did you know that Jelly Deals has launched a newsletter? Let us bring the best deals directly to you each day. Subscribe here, if that seems like your kind of thing.