Jelly Deals: Tesco offering an Xbox One X with up to six games free
Assassin's Creed, Shadow of War, Call of Duty WW2 and more.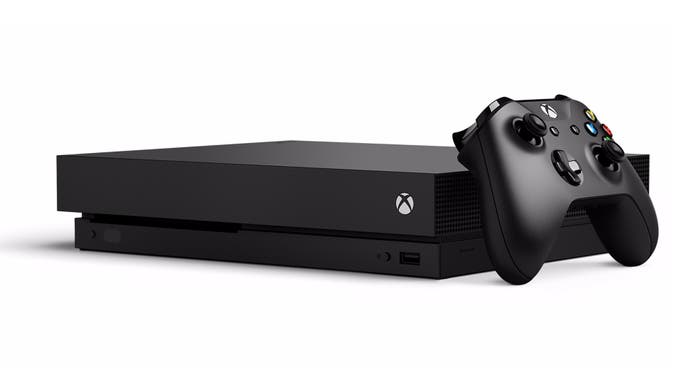 A note from the editor: Jelly Deals is a deals site launched by our parent company, Gamer Network, with a mission to find the best bargains out there. Look out for the Jelly Deals roundup of reduced-price games and kit every Saturday on Eurogamer.
---
Those of you who may have made a slightly impulsive but, all in all, not regrettable 4K television purchase over the holiday discount period may just be the same kind of people who might be after an Xbox One X console to get the most out of it. Not that I'm talking from experience or anything, of course.
If you still have a bit of a budget left this month after that unexpectedly pricey purchase, you can head over to Tesco Direct and pick up one of the best bundle offers ever available on the Xbox One X.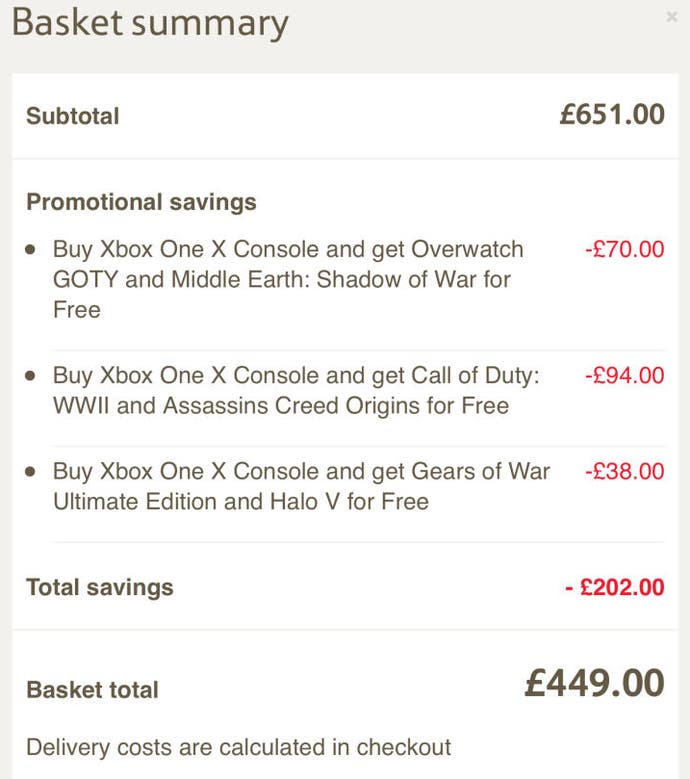 Over at the website, you can add the console to your basket along with up to six of these games for no extra cost - Overwatch GOTY, Middle-earth: Shadow of War, Call of Duty WW2, Assassin's Creed Oranges, Halo 5 Guardians and Gears of War Ultimate Edition.
Here's the weird part. These bundles are set up in pairs, so in order for the discount to be applied, you'll need each of the pairs of games in there. You could get the console with two of the games for £449, four games for £449 or all six for the same price. It depends on how many of them you add to your basket and whether all the games are in stock.
While they're all in stock, go ahead and add all six, and you'll get an Xbox One X with six games for £449, which is, needless to say, a steal. If one of the games goes out of stock, you'll have to miss out on the other game in that pairing, but you'll still be paying the same £449 for the console with some free games regardless.
If you need a little extra with your shiny new console, you can head over to Jelly Deals and check our guide to the very best Xbox One accessories. It's got everything from must-have accessories to nifty little extras that make things a little nicer.
Now, I'm off before I end up making another impulse purchase. I can hear my bank account screaming already.