Sphero app-controlled Star Wars droid is £54 off today
Update: Discounted again to its cheapest ever price.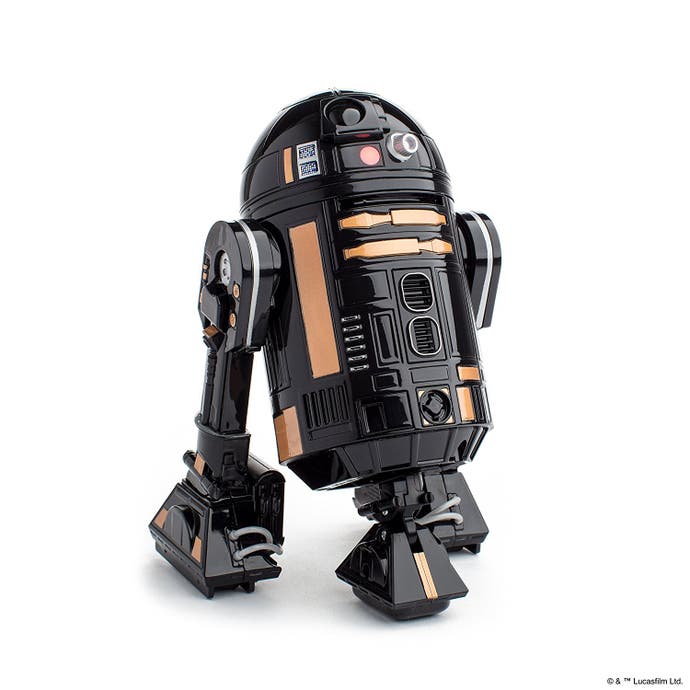 UPDATE 19/03/2018: As part of Amazon UK's current 'countdown to Easter' sale, not only is the R2-D2 version of the Sphero droid back in stock but it's currently discounted to its cheapest ever price of £69.99. That deal is live for one day and while stock lasts. Grab it while you can.
Original Story: Sphero - a company you may remember as the creator of the obscenely popular smartphone-controlled BB-8 droid a few years ago - has returned with a new batch of miniature buddies, a couple of which are discounted today.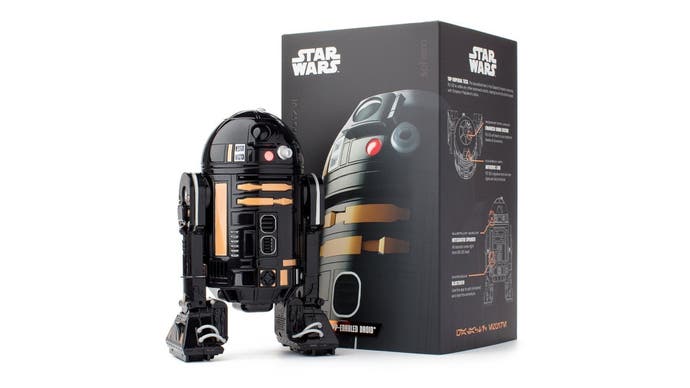 Specifically, the R2-Q5 droid from Sphero is currently discounted to £95.99 down from its original £150 as part of 'Amazon Innovation Day', which is apparently a thing that exists. Who knew?
In case you somehow can't tell from the image above, R2-Q5 is essentially R2-D2 with a slick black-and-brass paint job. He's basically the Fonz of Star Wars droids.
If you'd rather go with old faithful, R2-D2 is also discounted down to £99.95 from the original £130. Both of these tiny bots are controlled using the Sphero smartphone app and feature the traditional beeps and boops you'd expect from a droid like this.
Sure, the Amazon listing specifically says 'lets your child guide R2 around your home', but there's no shame in having a very silly, pricey tech toy in your home at any age. That's definitely true, right?
For more discounts on everything from noise-cancelling headphones to 4K TVs, feel free to check out today's best deals over at Jelly Deals, where you'll also find guides to the best gaming headset in 2018 amongst other fun stuff.