Jelly Deals: SNES Edition Nintendo 3DS XL pre-orders live now
The other mini SNES out this year.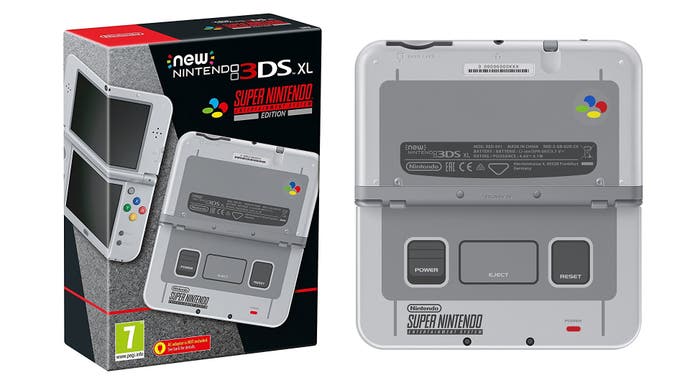 A note from the editor: Jelly Deals is a deals site launched by our parent company, Gamer Network, with a mission to find the best bargains out there. Look out for the Jelly Deals roundup of reduced-price games and kit every Saturday on Eurogamer.
---
Around the time of Gamescom, as the utter madness that was the Super Nintendo Classic pre-orders subsided, you might have spotted Nintendo's announcement of a New Nintendo 3DS XL console themed around the classic SNES design.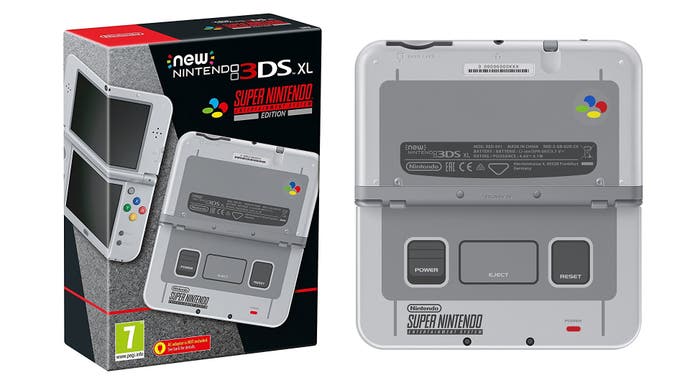 If the unveiling of this new version of the New 3DS XL console was enough to make you swoon internally, even just a little bit, you may want to grab one of these before they inevitably sell out. They're not exactly cheap, priced up at £179.99 (the full RRP of the New 3DS XL normally) but they are a limited edition and they are up for pre-order right this very second.
New Nintendo 3DS XL SNES Edition for £179.99 from Amazon UK
Knowing how fast Nintendo stuff (especially SNES themed stuff) tends to sell out, you may want to jump on this one while you still can. The system is due out October 13th.
Update: Thanks to user Lankysi for this tip: Toys R Us is also offering pre-orders right now, at £5 less than Amazon's price.