Jelly Deals: Save £10 on Nintendo Labo kit pre-orders this week
Limited time offer.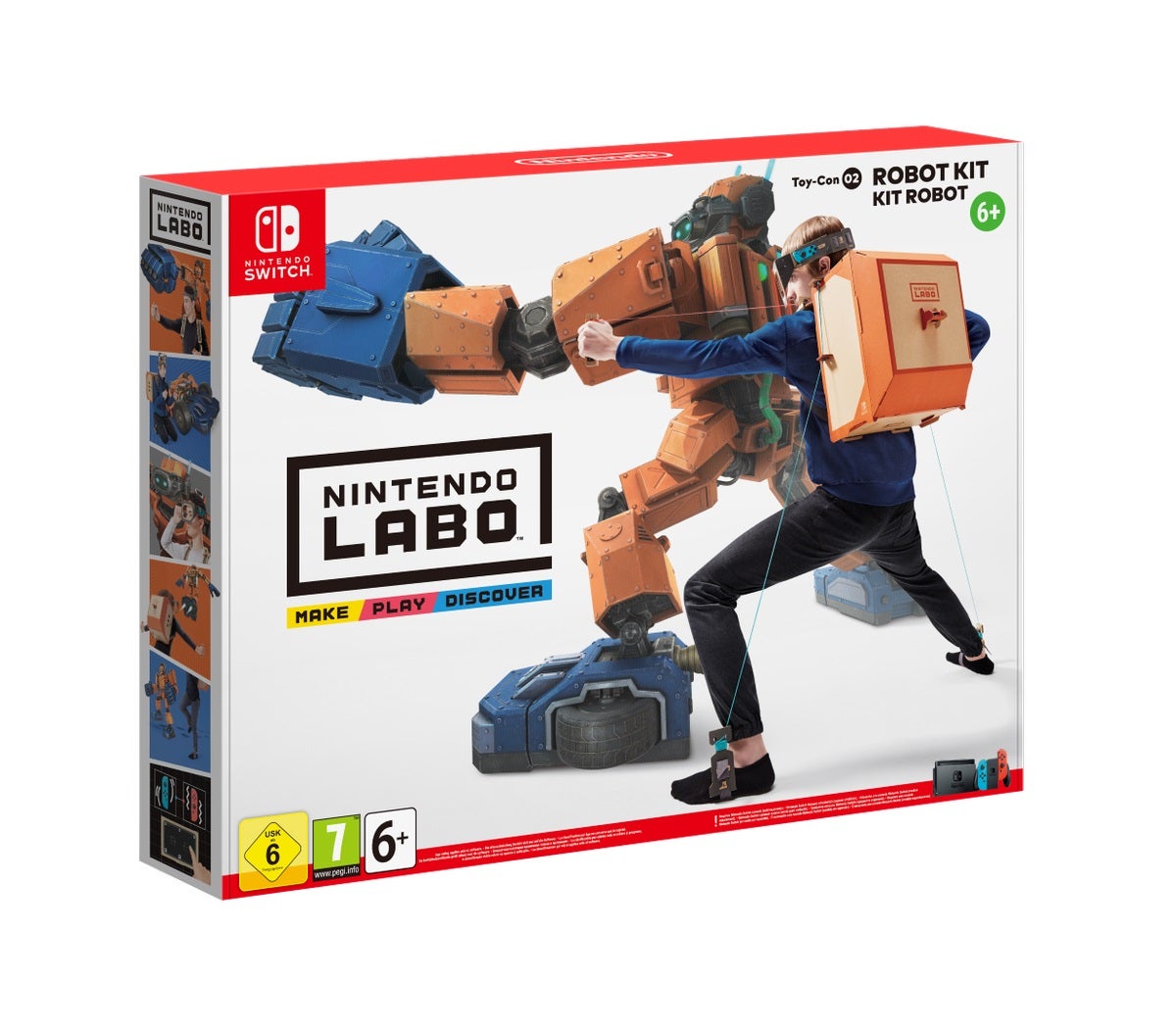 A note from the editor: Jelly Deals is a deals site launched by our parent company, Gamer Network, with a mission to find the best bargains out there. Look out for the Jelly Deals roundup of reduced-price games and kit every Saturday on Eurogamer.
---
Nintendo's cardboard revolution is just over two months away and thanks to a seemingly unrelated discount offer from Toys R Us, you can secure a pre-order on one of the two Nintendo Labo sets for £10 less than its usual price.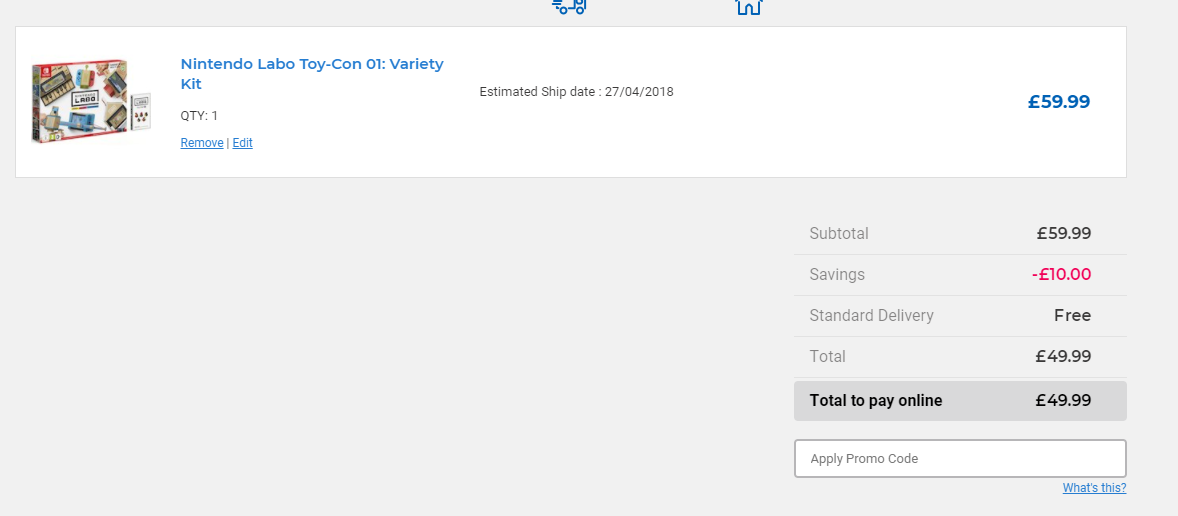 Head to the pages for the Nintendo Labo Variety Kit or the Nintendo Labo Robot Kit, add either of them to your basket and you'll magically get £10 off as a part of the company's current '£10 off a £50 or more spend' offer. This puts them at their lowest prices yet, cheaper than Amazon UK's pre-orders, too.
That offer applies to a whole lot of other stuff on the Toys R Us website, of course, so if you fancied picking up some pricey LEGO sets for a little less, that might be a good option too. Like this LEGO Batman Movie Bat-Space Shuttle which apparently exists. Alternatively, you could grab a VW Camper Van set for £10 less, just because.
Whatever you feel like picking up, there's certainly plenty to choose from. Alternatively, if you feel like branching out, you're welcome to check out the guides over at Jelly Deals to some last-minute Valentine's Day 2018 gifts for gamers as well as the 12 best alternative Valentine's Day gifts for people who like think outside of the box.