Jelly Deals roundup: Yakuza 0, Nintendo Switch bundles, Tekken 7 and more
Plus, more Sonic The Hedgehog than anyone could want.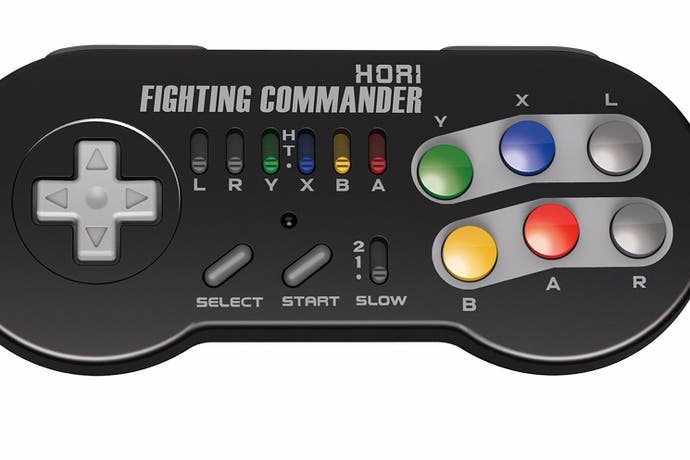 A note from the editor: Jelly Deals is a deals site launched by our parent company, Gamer Network, with a mission to find the best bargains out there. Look out for the Jelly Deals roundup of reduced-price games and kit every Saturday on Eurogamer.
---
The excitement of EGX is over for another year, September is drawing to a close, the rainy weather is picking up and Ruiner came out this week. All of this means I'll be having a nice, long weekend of cyberpunk murder in the comfort of my own home. Before that happens, though, there's just enough time for a roundup of the very best deals from around the net, brought right to your face.
As usual, we've got deals that'll work in the UK, deals that'll work in the US and some deals that will work in both the UK and US, as well as presumably many other places. Let's get started.
UK & US Deals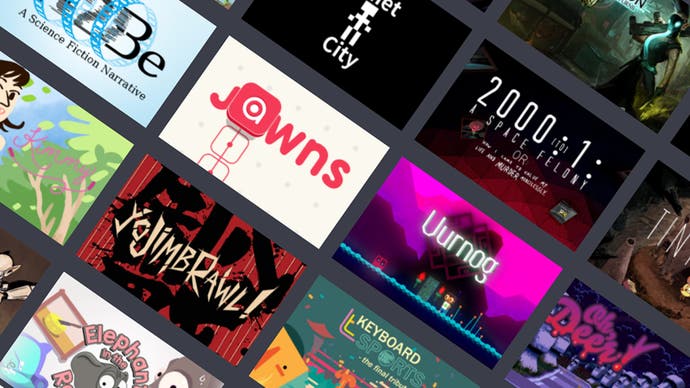 As an added bonus for anyone who subscribes to Humble's Monthly service - which gets you a stack of Steam games each month for £10 / $12 a month - the site also lets Monthly subscribers have access to the Humble Trove. The Trove is a library of DRM-free games that won't shift or expire each month, featuring titles like Gone Home, Limbo, Shadowrun Returns, Teslagrad, Volgarr The Viking and more.
More games added to Humble Trove with Humble Monthly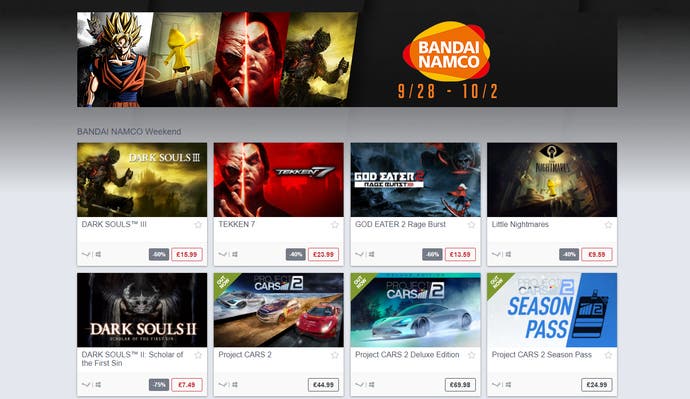 While you're over there at Humble, you may want to take a look at the Bandai Namco Publisher Weekend sale, which is on from now until Monday 2nd October, including things like Tekken 7, Dark Souls 3, God Eater 2 Rage Burst, and more.
Bandai Namco Publisher Weekend from Humble Store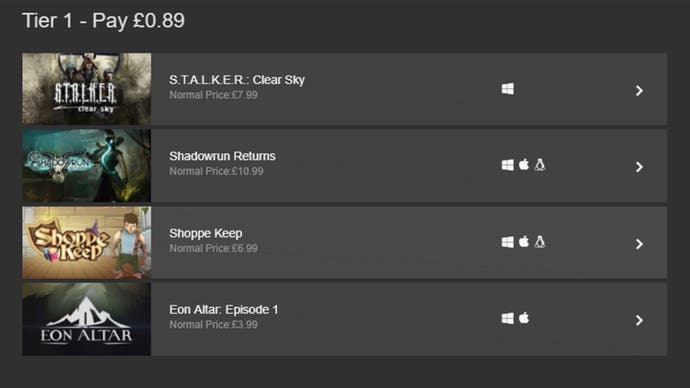 Bundle Stars has its own collection of classic titles on offer, with a new tiered bundle up for grabs that'll get you up to 15 games for £9 / $10. Here's what's on offer:
Tier 1 - 89p / $1
S.T.A.L.K.E.R. Clear Sky
Shadowrun Returns
Shoppe Keep
Eon Altar: Episode 1
Tier 2 - £4.39 / $4.99
Planetary Annihilation: TITANS
Styx: Master of Shadows
Tropico 5
Slain: Back from Hell
Blood: One Unit Whole Blood
S.T.A.L.K.E.R. Shadow of Chernobyl
SpellForce 2 - Anniversary Edition
Phantaruk
FaceRig
Tier 3 - £8.89 / $9.99
S.T.A.L.K.E.R. Call of Pripyat
FaceRig Pro Upgrade DLC
Nemesis Bundle 3 from Bundle Stars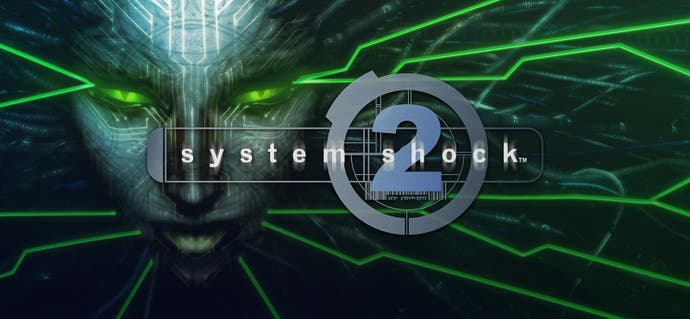 This week's GOG sale puts a particular focus on adventure games as well as some of the best sci-fi horror titles ever made. Specifically, that includes the likes of System Shock, System Shock 2 and the nightmare-inducing I Have No Mouth And I Must Scream. Here are some highlights from the range:
Shadow Tactics: Blades of the Shogun for £24.59 / $27.99 / €27.99
System Shock: Enhanced Edition for £1.19 / $1.49 / €1.29
System Shock 2 for £1.19 / $1.49 / €1.29
Deponia for 69p / 99¢ / €0.99
Deponia 2: Chaos on Deponia for £1.59 / $1.99 / €1.69
Gomo for 89p / $1.19 / €1.19
I Have No Mouth And I Must Scream for 99p / $1.19 / €1.09
Turok for £3.89 / $4.99 / €4.29
Turok 2: Seeds of Evil for £10.49 / $13.39 / €11.39
The Night of The Rabbit for £3.39 / $3.99 / €3.99
Valhalla Hills for £7.49 / $9.99 / €9.99
Skyhill for £5.99 / $7.49 / €7.49
Up to 90% off in the GOG Weekly Sale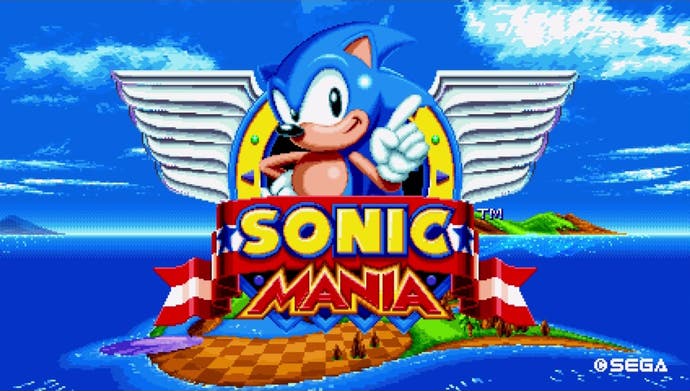 Sonic recently turned 26, and while he wrestles with the kind of existential crisis that can only come reaching an age that puts you hurtling towards the 'late twenties' side of things, Bundle Stars is offering up a whole batch of Sonic games with some nice discounts. Enter the code BIRTHDAY5 to get these prices.
UK Deals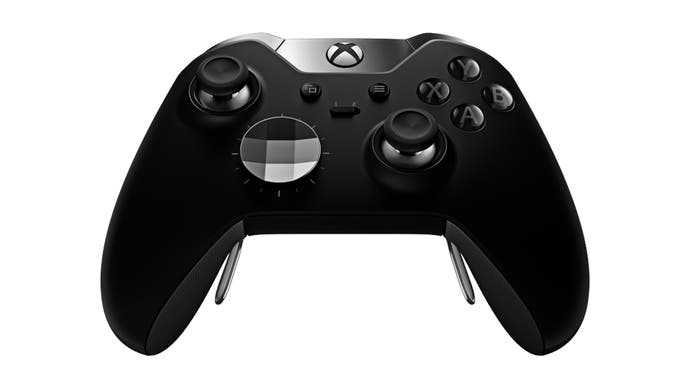 For those of you who have been waiting for even a slight price cut on the Xbox One Elite Controller before pulling the trigger, you should prokbably check out Amazon UK right now, where the Elite Controller (which is also compatible with PC, by the way) is down to £99.99. Not cheap, still, but one of the lowest prices it's been available for so far.
Xbox One Elite Controller for £99.99 from Amazon UK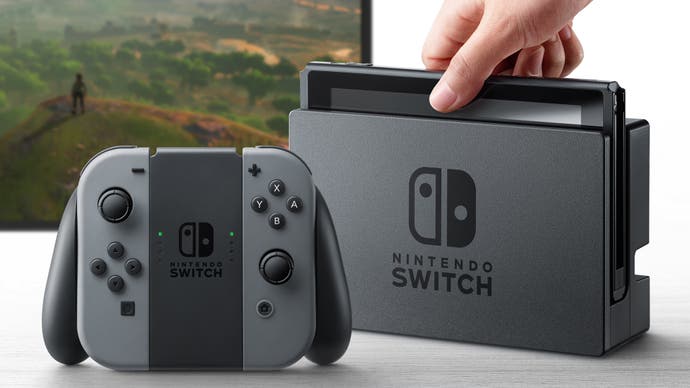 As stock of Nintendo Switch begins to drift in a bit more consistently, Nintendo's UK store has launched a 'Build Your Own Bundle' system on its main site. After choosing which console you want, you can pick a game, a carrying case, an amiibo and a free bonus gift (as tempting as the Mario hat is, you should probably pick a stand, screen protector or that Pokken Pro Controller). All that will run you for £349.99.
Build Your Own Nintendo Switch Bundle from Nintendo UK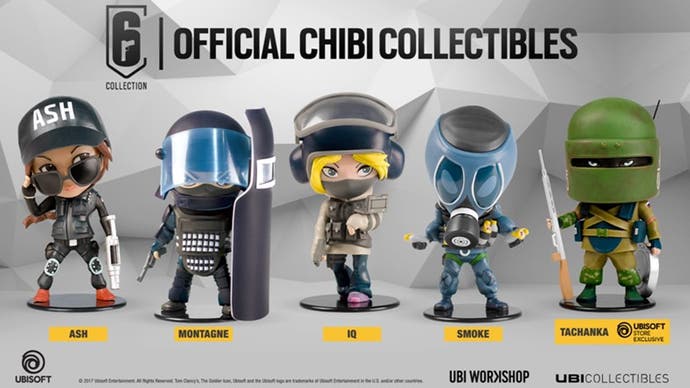 If you head over to the official Ubisoft store today, you can grab one (or all) of these little chibi figurines of some of the original Rainbow Six Siege crew. If there's one thing to be said for Ubi, they know how to do their collectables.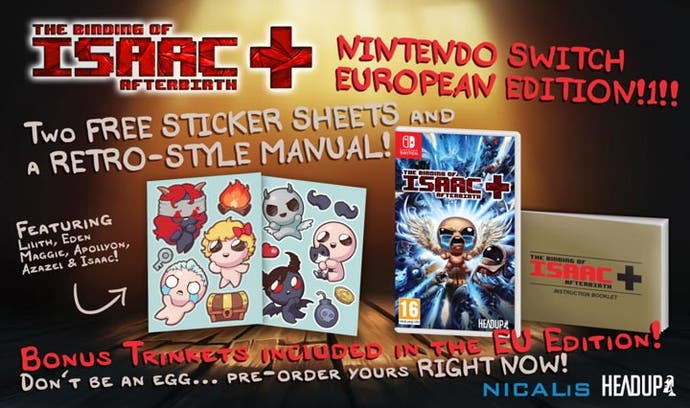 It may have taken an extra six months to see a UK release, but it hasn't taken that long for the price to fall to slightly more agreeable ranges. The Binding of Isaac: Afterbirth+ on Nintendo Switch, in its fancy boxed form with extra trinkets, is currently £27.95 over at TheGameCollection.
The Binding of Isaac: Afterbirth+ on Nintendo Switch for £27.95 from TheGameCollection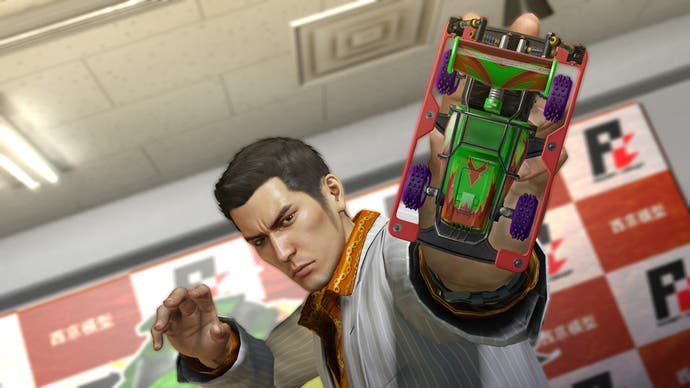 Look, I've said it before and I'll only inevitably say it again - Yakuza 0 is a delight and I adored all the dozens of hours I managed to pour into it. If I could befriend any video game character today, it would definitely be Majima. Conveniently enough, Yakuza 0 is down to its lowest price yet at Argos, costing you £21.99 for the time being.
US Deals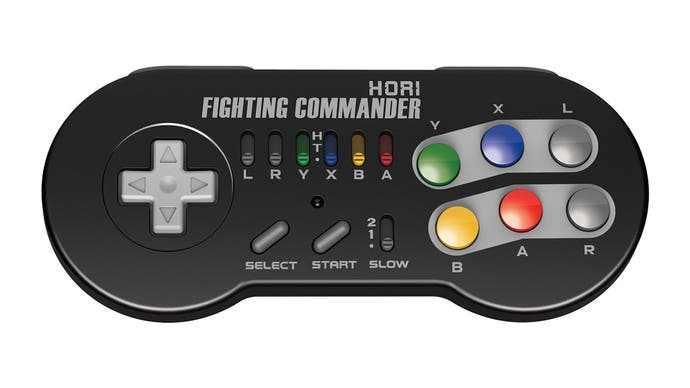 Hori is resurrecting its classic Fighting Commander controller to coincide with this week's release of the Super Nintendo Classic Edition. This thing is officially licensed by Nintendo, features a full set of turbo switches and will cost you $25.
Hori Fighting Commander Pro Controller for Super Nintendo Classic Edition for $24.99 from Amazon US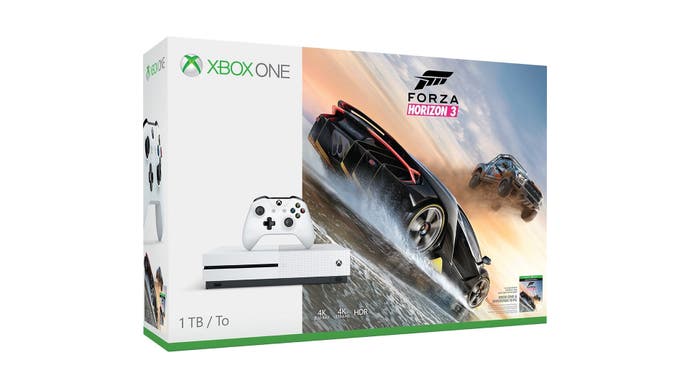 If you're in the mood for an Xbox, you can grab a shiny new Xbox One S console with a packed-in copy of Forza Horizon 3 or Halo Wars 2, pick two extra games for free and get the whole lot for $249. While stock lasts and all that.
Xbox One S bundles with two extra free games from $249 from Microsoft Store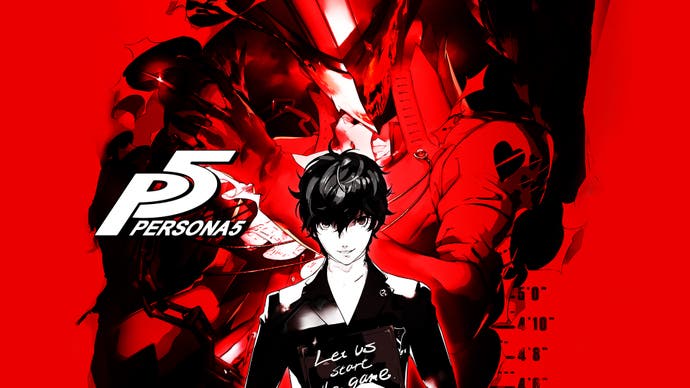 GameStop has a bizarre amount of pretty decent discounts on a handful of console games including Yakuza 0, Persona 5, Puyo Puyo Tetris and Wolfenstein. All of those are games you absolutely need to play, by the way.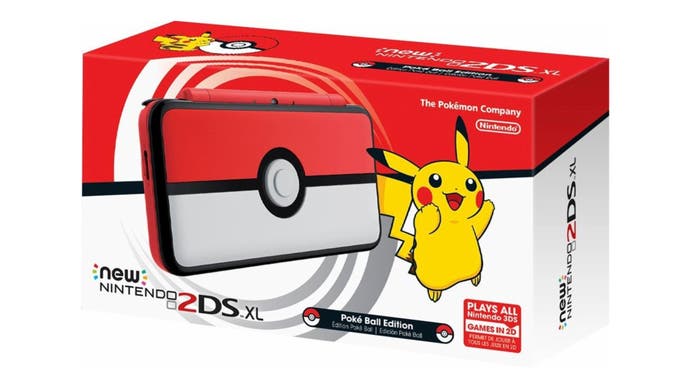 Quite why Nintendo is so persistent in making more 3DS consoles, I'm not sure. What I do know is that this Poké Ball-styled New 2DS XL will have already won over many hearts just for the way it looks. It's up for pre-order now and will cost you $159.99.
New Nintendo 2DS XL Poké Ball Edition for $159.99 from Best Buy
With that, we're done for another week. Keep in mind that deals, prices and availability can change at the drop of a hat, so apologies if you miss out on something you wanted. I'll be over at Jelly Deals, scouring the world wide web for more deals. Feel free to visit, or follow us on Twitter and give us a like on Facebook.
Did you know that Jelly Deals has launched a newsletter? Let us bring the best deals directly to you each day. Subscribe here, if that seems like your kind of thing.