Jelly Deals roundup: Xbox One X bundles, L.A. Noire on Switch, Detective Pikachu and more
Plus: Humble's Rockstar Bundle.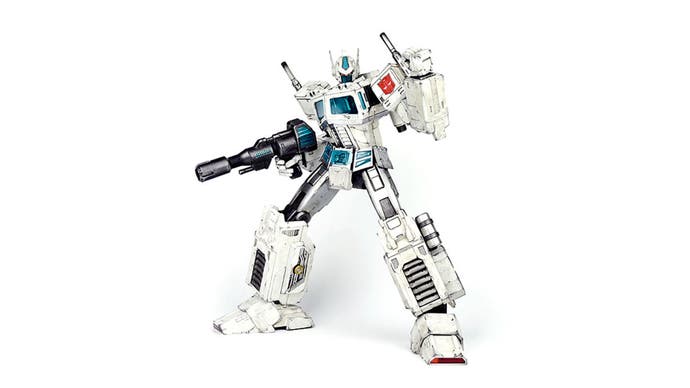 A note from the editor: Jelly Deals is a deals site launched by our parent company, Gamer Network, with a mission to find the best bargains out there. Look out for the Jelly Deals roundup of reduced-price games and kit every Saturday on Eurogamer.
---
Another week is done with and we're past payday, into February and soaring ever closer to the release of that beautiful-looking Shadow of the Colossus remake. At this point, that's dominating the majority of my thoughts, honestly. In the meantime, there's a fresh batch of the week's best deals for you to peruse just below, including a massive bundle of games from Rockstar, some very nice console bundles and some of the weirder bits of merch out there.
As usual, we've got deals that'll work in the UK, deals that'll work in the US and some deals that will work in both the UK and US, as well as presumably many other places. Let's get started.
UK & US Deals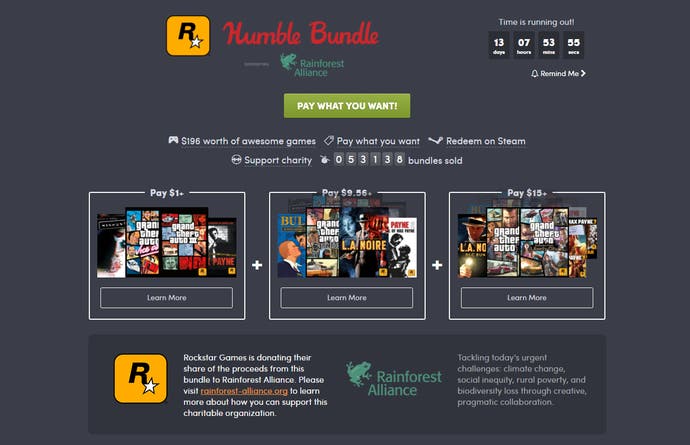 Head to Humble this week and you'll be able to pick up one of its biggest bundles yet. The Rockstar Humble Bundle offers up - as you may have figured out already - a large set of Rockstar's games, including Bully, Manhunt, L.A. Noire and more. Here's the lowdown:
Pay $1 or more
Manhunt
Grand Theft Auto: Vice City
Grand Theft Auto 3
Max Payne
Pay more than the average
Bully Scholarship Edition
Grand Theft Auto: San Andreas
L.A. Noire
Max Payne 2: The Fall of Max Payne
Pay $15 (about £10) or more
L.A. Noire DLC Bundle
Grand Theft Auto 4
Grand Theft Auto: Episodes from Liberty City
Max Payne 3 with Rockstar Pass
Pay what you want for the Humble Rockstar Games Bundle

Sports fans, rejoice - EA has taken to bundling up some of its sports-based titles for digital Xbox One customers. Right now, you can pick up FIFA 18 along with NBA Live 18 for £36 / $32 as one bundle.
FIFA 18 and NBA Live 18 bundle for £36 / $32 from Microsoft Store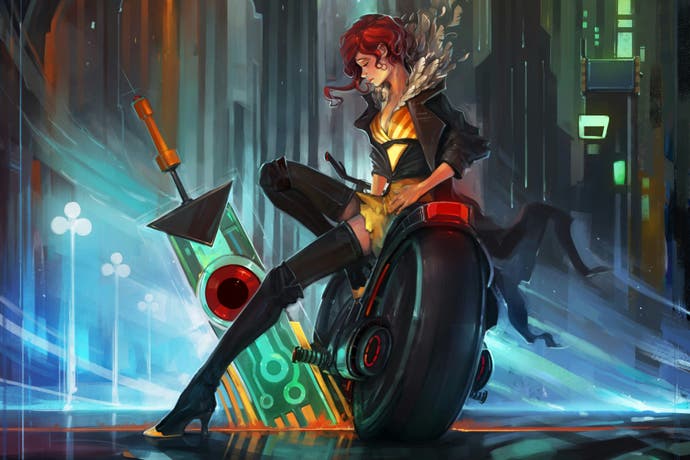 This week's batch of games in GOG's weekly sale is mostly made up of adventure titles, with some nice strategy and rhythm-action games sprinkled in there for good measure. Highlights include Virginia for £2.09, Brothers: A Tale of Two Sons for £8.49, BIT.TRIP Runner for £1.09 or its sequel for £1.69, Transistor for £3.79, and Clustertruck for £3.79.
Up to 90% off the GOG weekly sale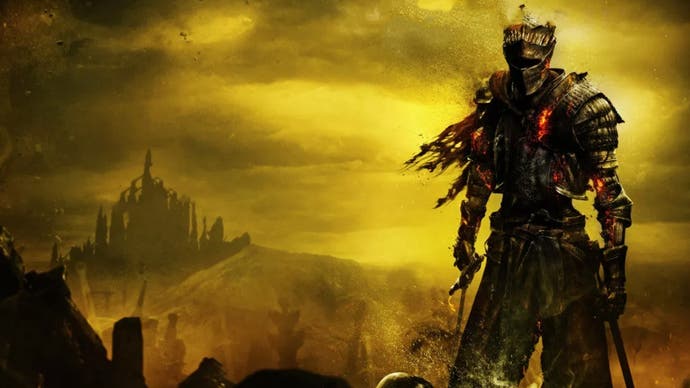 A brand new Humble Monthly is here! Drop $12 / £10 today and you'll get instant access to Dark Souls 3 along with its Ashes of Ariandel DLC, plus a stack of other games after the month of February finishes. Sign up for 12 months in one go and you'll get a voucher for $20 off any purchase on the Humble Store, too.
Dark Souls 3 and Ashes of Ariandel for $12 / £10 with Humble Monthly
UK Deals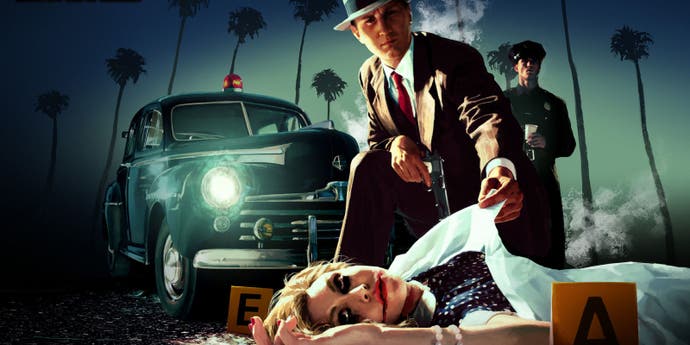 The extra shiny remaster of 40s detective adventure L.A. Noire is currently reduced to its cheapest ever price. You can grab a copy for £19.99 on PS4 or Xbox One, while a Switch copy will cost you £23.99 for the time being.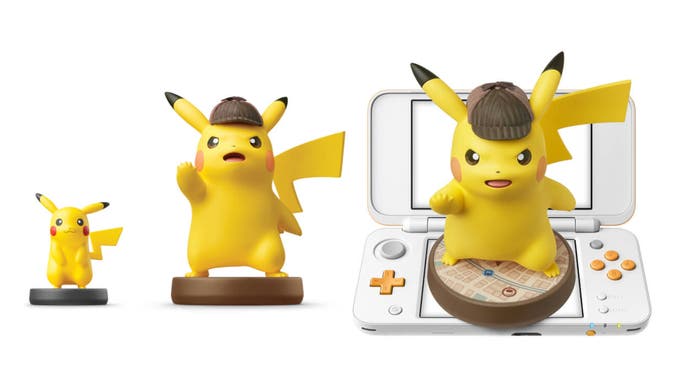 Consider this a heads up before this thing sells out - you can currently pre-order one of the extra large Detective Pikachu amiibo figures right now for £19.99, plus around £2 for shipping. Once these inevitably sell out, there'll be no telling when they come back.
Detective Pikachu amiibo figure for £19.99 from Nintendo UK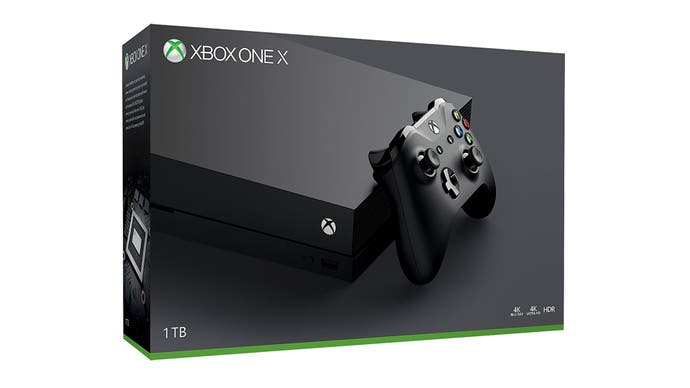 If you're in the market for an Xbox One X console, you can pick one up at Argos this week and get some free goodies along with your purchase. The console will cost you the normal £450 but you'll be getting PlayerUnknown's Battlegrounds, The Division and an extra wireless controller for your money.
Xbox One X with PlayerUnknown's Battlegrounds, The Division and extra controller for £449.99 from Argos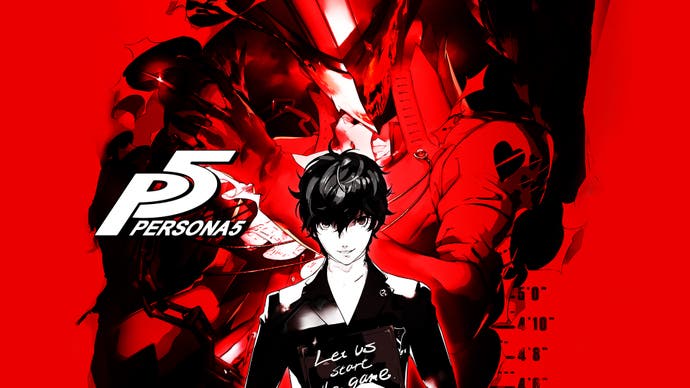 Frenetic, colourful and extremely long JRPG, Persona 5, is discounted to £24.99 on PS4 by way of the PlayStation Network as a digital download.
Persona 5 on PS4 for £24.99 from PlayStation Network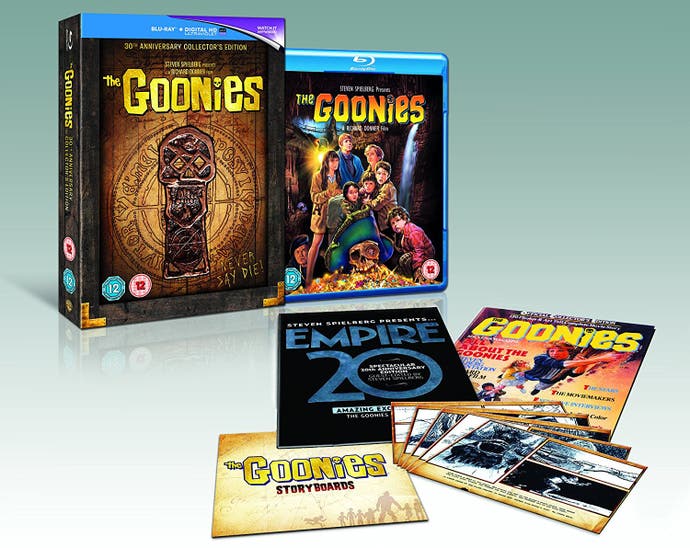 Goonies never die, as is clearly evidenced by this 30th-anniversary blu-ray of the movie, which is currently discounted to £10 and comes with a whole host of trinkets and treasures. It doesn't come with a Babe Ruth, though, sadly.
The Goonies 30th anniversary blu-ray for £9.99 from eBay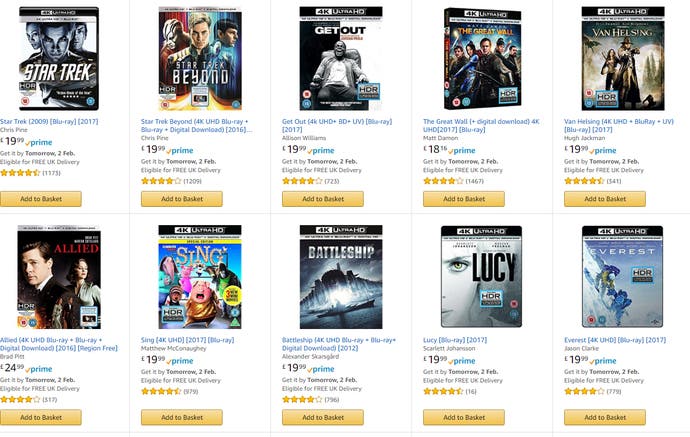 While we're on the subject of movies, if you happen to own one of those big, lovely 4K televisions and fancy getting some 4K blu-rays to watch on it: good news! Amazon UK is offering you the chance to pick up two 4K blu-rays for £30 for a limited time.
2 for £30 on 4K UHD blu-rays from Amazon UK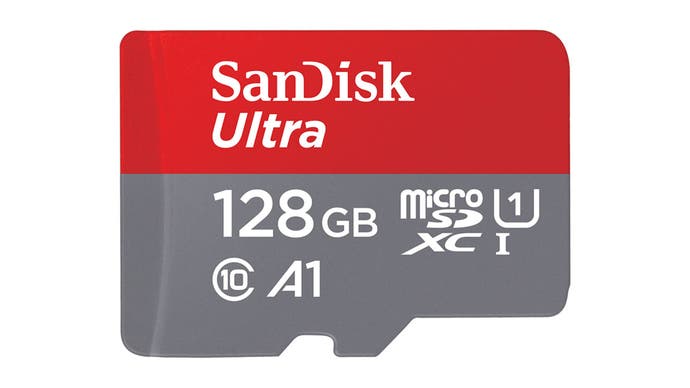 Switch owners who feel like owning more than a handful of games will eventually need to expand the storage space of Nintendo's newest system with a Micro SD card. This 128GB SanDisk card is currently discounted to £30 over at PicStop.
SanDisk 128GB MicroSDXC card (compatible with Switch) for £29.99 from PicStop
US Deals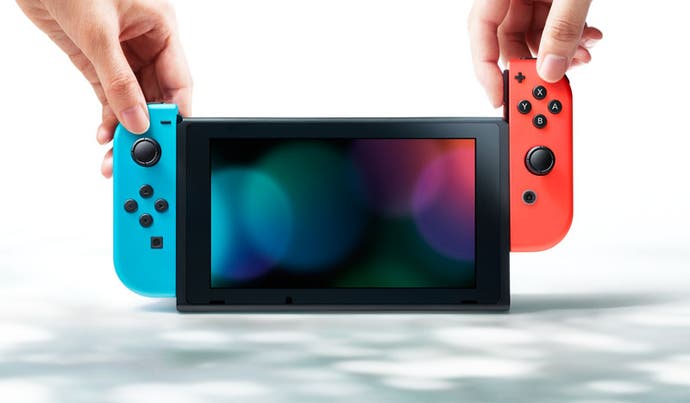 Feel like grabbing a Nintendo Switch? Why not go all-in and get a bundle that adds in a couple of the more essential Switch things, too - this bundle from AntOnline and sold through eBay will get you a Nintendo Switch console, a Pro Controller and a copy of Super Mario Odyssey, all for $400.
Nintendo Switch with Pro Controller and Super Mario Odyssey for $399.99 from AntOnline via eBay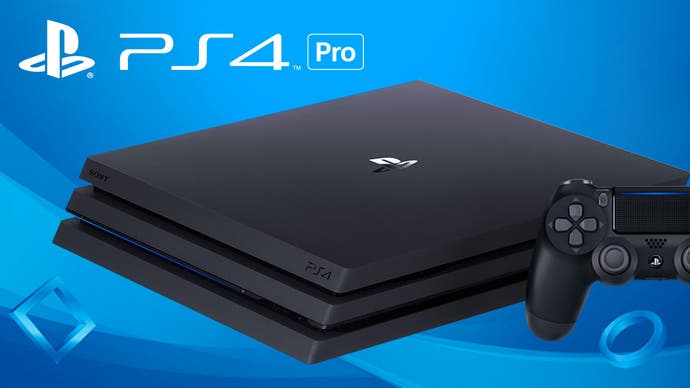 If you're after a PS4 Pro this week, you can pick one up from NewEgg's eBay outlet and get copies of Monster Hunter World and Titanfall 2 for free along with the console.
PS4 Pro with Monster Hunter World and Titanfall 2 for $399 from NewEgg via eBay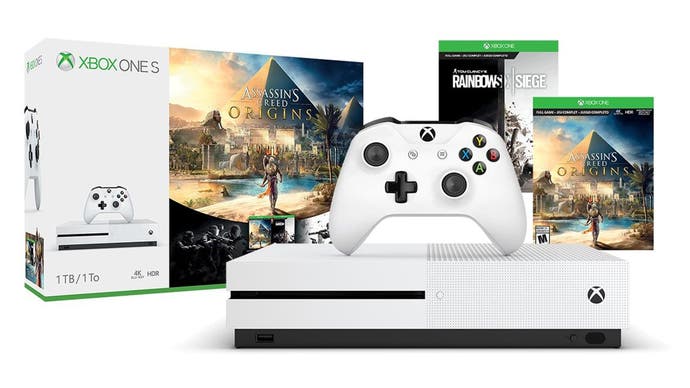 On the Xbox One side of things, you can grab an Xbox One S 1TB console along with copies of Assassin's Creed Origins, Rainbow Six: Siege, Grand Theft Auto 5 and Monster Hunter World, all for $300.
Xbox One S 1TB with Assassin's Creed Origins, Rainbow Six: Siege, Grand Theft Auto 5 and Monster Hunter World for $299.99 from NewEgg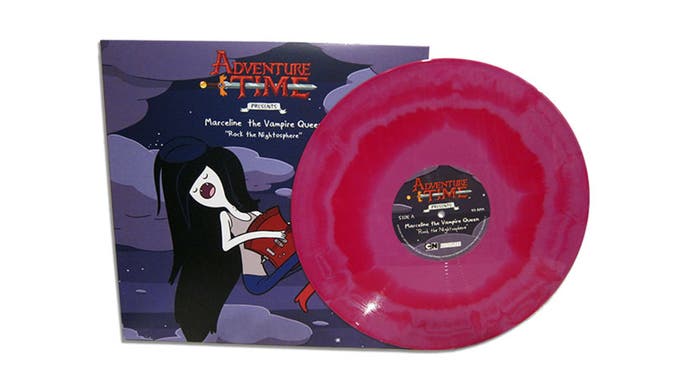 In a world after Aqua Teen Hunger Force but before Rick and Morty, there was Adventure Time. Fans of the series may already know that Marceline, the Vampire Queen from the show released a vinyl LP under the incredibly on the nose stage name of Marceline The Vampire Queen. The ThinkGeek exclusive is currently 40 per cent off, bringing it down to $18.
Marceline The Vampire Queen Vinyl LP for $17.99 from ThinkGeek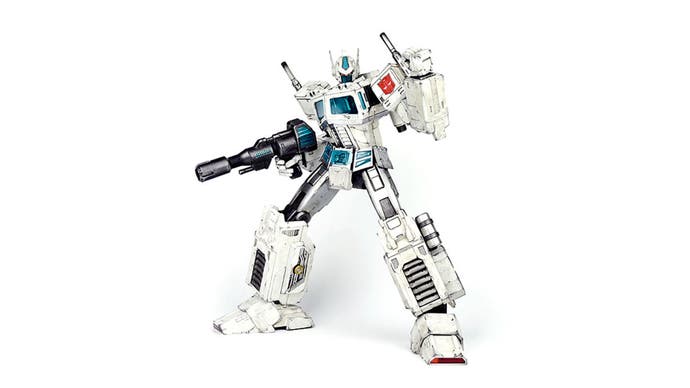 This one manages to be 36 per cent off and still cost $250, but look at it. It's a G1 Ultra Magnus Transformer figure in very shiny chrome, standing 16 inches tall and pushing me ever closer to breaking out my blu-ray copy of Transformers The Movie. This one is discounted from $390 to $250 while stock lasts.
Transformers G1 Ultra Magnus Exclusive figure for $249.99 from ThinkGeek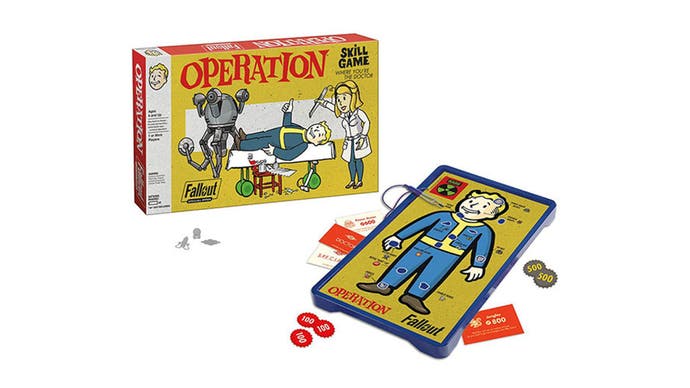 Did you know there was a Fallout-themed edition of the board game Operation? I certainly didn't until I came across this thing earlier in the week. This version of the game is currently discounted to just under $20, if you feel like expanding your collection.
Fallout Operation for $19.99 from ThinkGeek
With that, we're done for another week. Keep in mind that deals, prices and availability can change at the drop of a hat, so apologies if you miss out on something you wanted. I'll be over at Jelly Deals, scouring the world wide web for more deals. Feel free to visit, or follow us on Twitter and give us a like on Facebook.
Did you know that Jelly Deals has launched a newsletter? Let us bring the best deals directly to you each day. Subscribe here, if that seems like your kind of thing.