Jelly Deals roundup: Stardew Valley, Vanquish, Steam controllers and more
Theme Hospital! 4K TVs! The Super Mario Bros movie?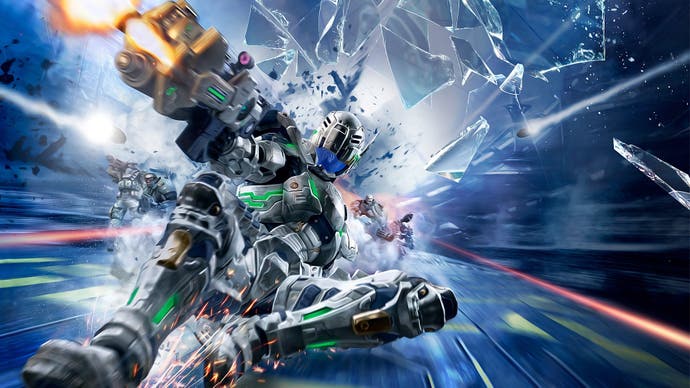 A note from the editor: Jelly Deals is a deals site launched by our parent company, Gamer Network, with a mission to find the best bargains out there. Look out for the Jelly Deals roundup of reduced-price games and kit every Saturday on Eurogamer.
---
Happy Saturday, everyone. We're back together again for another look at the best gaming deals of the past seven-or-so days. The past week also involved Sega's announcement that Vanquish was coming to PC, and I could sit here and pretend that that isn't massively exciting, but I am absolutely not going to. Bring on the rocket-knee insanity once more.
As usual, we've got deals that'll work in the UK, deals that'll work in the US and some deals that will work in both the UK and US, as well as presumably many other places. Let's get started.
UK & US Deals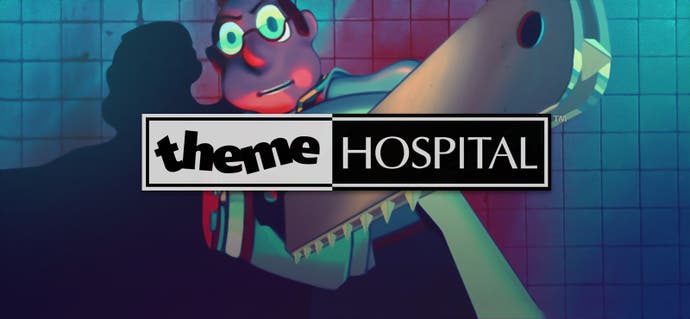 This week's GOG sale range is one big tribute to some of EA's best games. While the assortment does include things like Dead Space and Dragon Age, I am specifically pointing out that Theme Hospital, Dungeon Keeper and Bioforge are all on offer for next to nothing.
Mirror's Edge for £3.79 / $4.66 / €4.39
Dragon Age Origins Ultimate Edition for £3.79 / $4.64 / €4.39
Dead Space for £3.79 / $4.64 / €4.39
Crysis for £3.79 / $4.66 / €4.39
Crysis Warhead for £3.79 / $4.66 / €4.39
Bioforge for £1.19 / $1.49 / €1.49
Dungeon Keeper Gold for £1.19 / $1.49 / €1.49
Dungeon Keeper 2 for £1.19 / $1.49 / €1.49
Theme Hospital for £1.19 / $1.49 / €1.49
Weekly Sale (EA Week) from GOG.com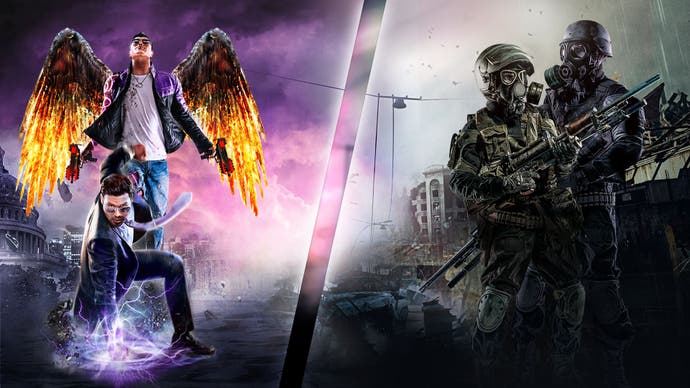 If you're an Xbox One owner and an Xbox Live Gold member, you can grab some extra discounts on a handful of titles this week as part of Microsoft's appropriately titled 'Deals with Gold' offers. Here are the best savings: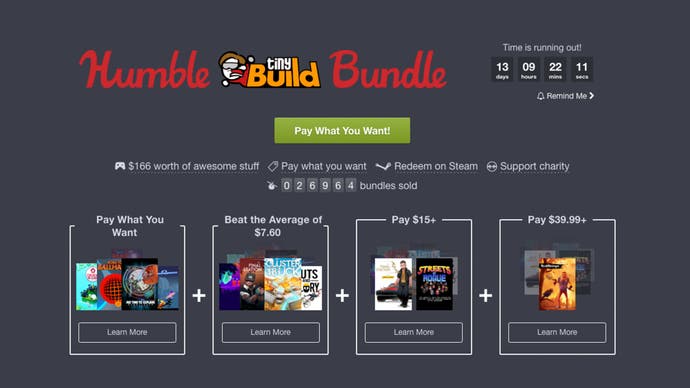 It's that time again - time, that is, for a brand new Humble Bundle. For about the next two weeks, the Humble TinyBuild Bundle offers access to up to twelve of publisher TinyBuild's games, including the not-yet-released Hello Neighbor if you go all out. Here's the full line up.
Pay what you want
Divide by Sheep
Road to Balhalla
No Time To Explain Remastered
SpeedRunners
Pay more than the average
Party Hard
The Final Station
ClusterTruck
Guts and Glory (Early Access)
Punch Club Deluxe
Pay $15 (£11.61) or more
The Final Station: The Only Traitor DLC
Streets of Rogue (Early Access)
Pay $39.99 (£30.96) or more
Hello Neighbor with Artbook and Songs (Pre-order)
Pay what you want for the Humble TinyBuild Bundle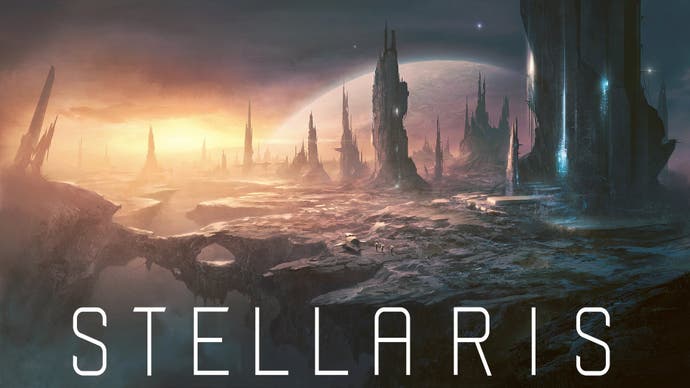 It's May now, which means it's time for the set of games in the Humble Monthly range to switch to a brand new set. If you sign up to the Humble Monthly in the next few weeks for $12 / £10, you'll get instant access to space strategy sim Stellaris as well as a stack of other games by the end of the month.
Stellaris on PC (Steam) for $12 / £10 in Humble Monthly

Over at Bundle Stars, you can pick up a set of eight indie games in one big bundle at the cost of £3.69 / $3.99 / €4.39 for the lot. The range includes recently released point-and-click puzzler Manual Samuel among a few others.
Killer Bundle 9 for £3.69 / $3.99 / €4.39 from Bundle Stars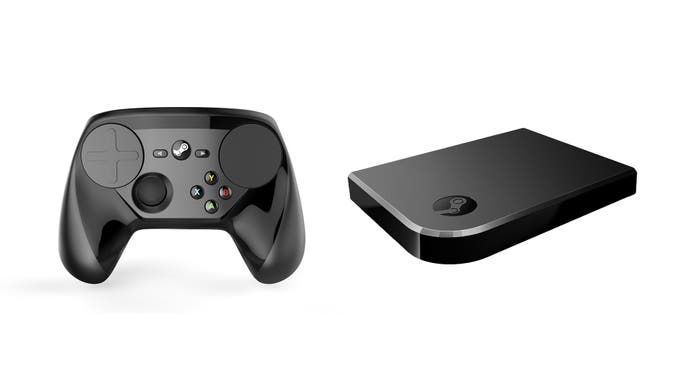 It looks like it's time for another round of discounts on the Steam Link and Steam Controller in both the UK and the US. Over at GAME, you can pick up the Link for £15.99 and the Controller for £27.99, while US readers can head to Amazon US and pick up the Link for $20 and the Controller for $35. That's all for a limited time, while stock lasts and all that jazz.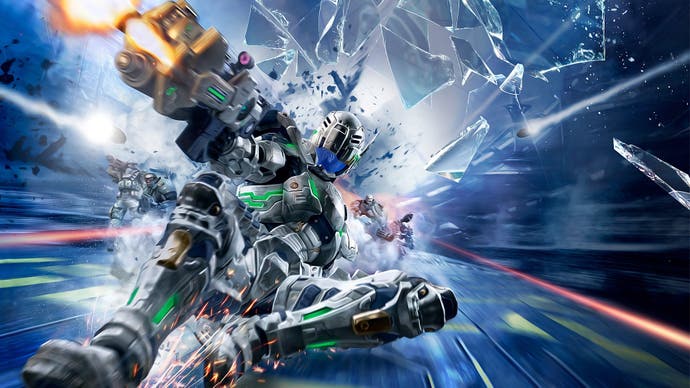 Sega recently announced that Vanquish (AKA the game where you have rockets on your knees as a form of propulsion) is coming to Steam. It's been long enough, I'm ready to jump in again. If you're with me on that one, you can head over to Bundle Stars right now and you can get an extra 10% off when using the code VANQUISH10, which brings the price down to £13.49 / $17.99 / €17.99
Vanquish on PC (Steam) for £13.49 / $17.99 / €17.99 from Bundle Stars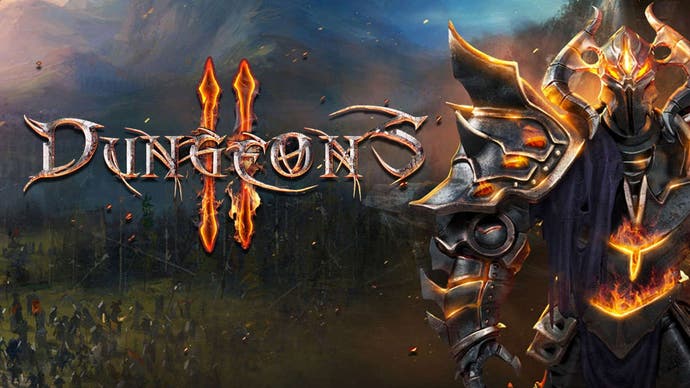 Back to Humble one last time for a couple of the site's freshest offers. Firstly, for a very limited time, you can get a copy of top down dungeon crawler Dungeons 2 completely free. Like, seriously, just go add that to your account now.
Dungeons 2 on PC (Steam) for free from Humble Store
After that, stick around and check out the massive Spring Sale that's going on currently. Humble has split the sale up into a few different sections, separated by publisher, but there's plenty of stragglers with big discounts as well. Here are just some of the highlights:
UK Deals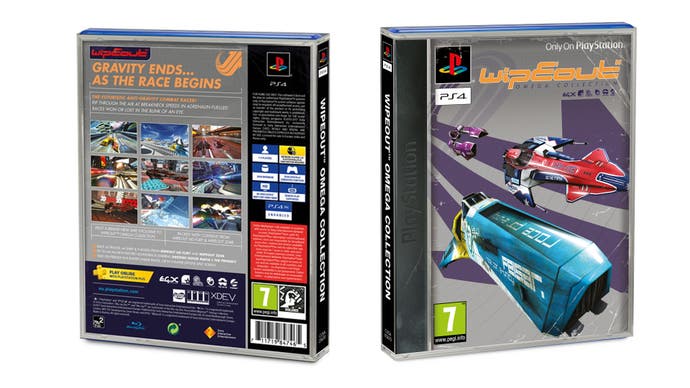 By now, you've probably spotted that Sony is offering a somewhat amazing pre-order bonus sleeve with selected copies of WipEout Omega Collection on PS4. It's the one that replicates the look of a classic PS1 game pictured above, if you happen to have missed it. Currently, the cheapest way to get your hands on a copy of the game with this sleeve is over at Base, where it will cost you just shy of £25 with free shipping.
WipEout Omega Collection on PS4 with classic sleeve for £24.85 from Base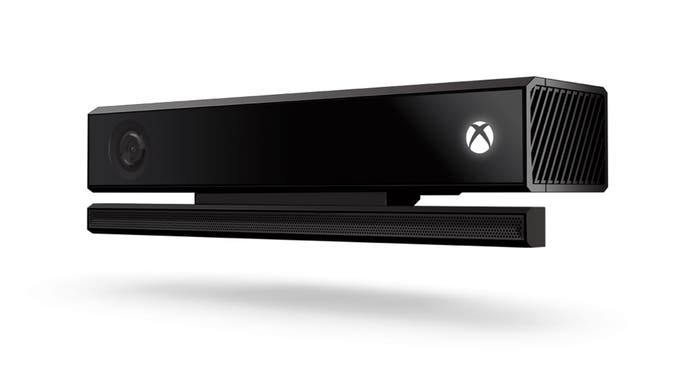 If, for whatever reason, you feel like you'd quite like to own a Kinect 2.0, it's currently cheaper than ever. GAME is selling off its preowned stock of the Xbox One Kinect sensor for £21.99 at the time of writing. It comes with a 12-month warranty, too, for what it's worth. Stock levels depending, this is the cheapest ever way to get ahold of one of these.
Kinect Sensor 2.0 Preowned for £21.99 from GAME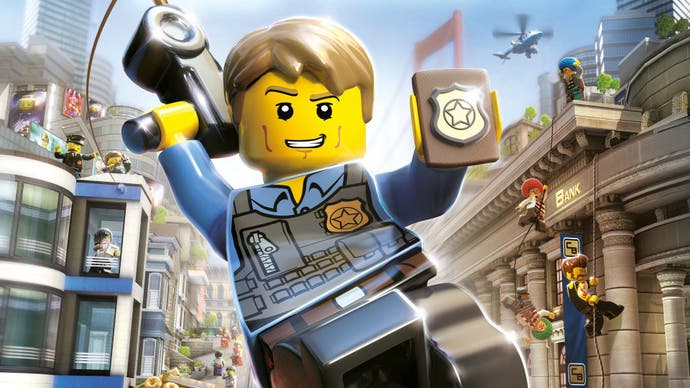 Lego City Undercover has been a bit of a quiet success on the Nintendo Switch, after spending years as a Wii U exclusive. The Switch version outsold both the Xbox One and PS4 versions of the game, which is encouraging for Nintendo's new platform. The cheapest way to get a copy of this one right now is over at eBay, where you can pick one up for £30.99.
Lego City Undercover on Nintendo Switch for £30.99 from eBay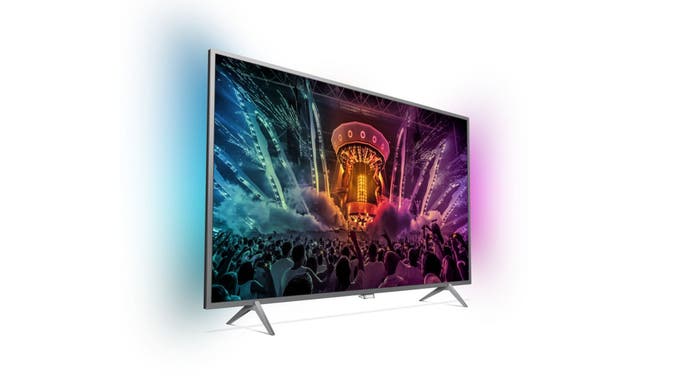 This week, Argos is taking 20% off of the price of this 49-inch Philips 4K TV with HDR and Amiblight technology. That brings the price down to £399, for the record. Amibilight, if you're not familiar, is a weird design choice that emits coloured lighting from either side of the TV in an effort to 'immerse' the viewer further. It's not for everyone but hey, this is the lowest price for this set so far.
Philips 49-inch 4K Ultra HD TV with HDR and Ambilight for £399 from Argos
If your tech tastes fall firmly into the 'luxury' end of the spectrum, you should be aware that the LG OLED 4K TV that Digital Foundry recently wrote about is down to its lowest ever price at Currys right now. Enter the code LSTV150A during checkout and it'll knock £100 off the total cost, bringing the set down to just below £1500. That also includes a free five-year warranty, too, for the record.
LG OLED55B6V 55-inch OLED 4K TV with HDR for £1499 using code LSTV150A from Currys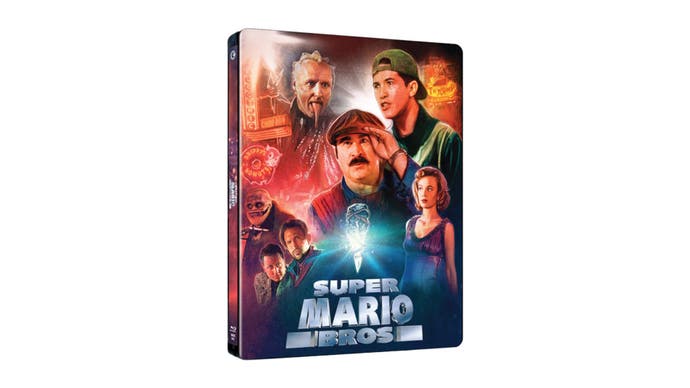 Oh boy, this thing is still around. The Super Mario Bros movie is back in stock on Blu-ray in its limited steelbook form from Zavvi for the princely sum of £9.99, if you really feel the need to own it. Poor Bob Hoskins never did quite live this one down.
US Deals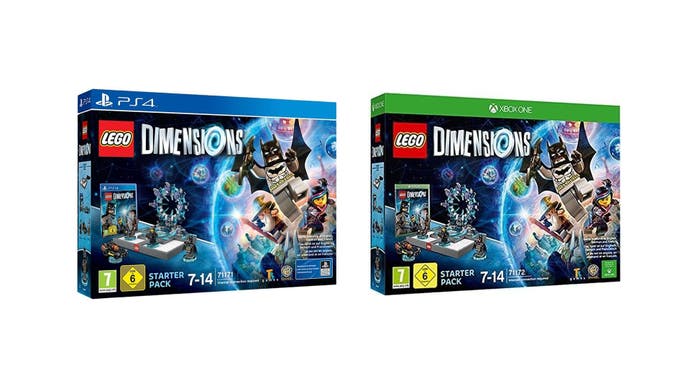 The second Lego game to grace our list of deals this week, Lego Dimensions is currently on sale over at Best Buy. You can pick the game up on Xbox One and PS4 for only $34.99 while the Wii U and PS3 versions will run you $29.99 for a limited time.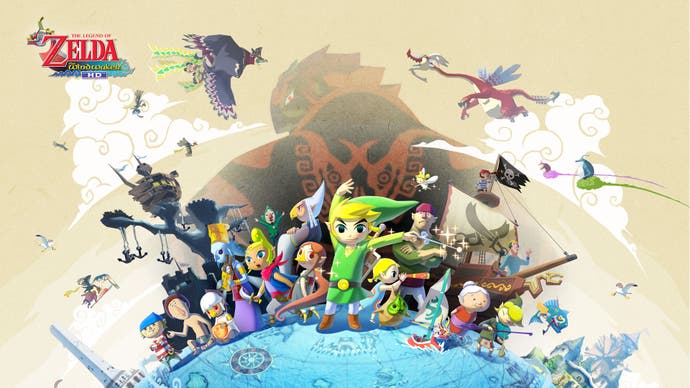 Whether you're all but done with Breath of the Wild by now or you're just feeling a little nostalgic, you can grab a copy of The Legend of Zelda: The Wind Waker HD on Wii U for only $15 this week at Amazon US. As if you need an excuse to own a copy of Wind Waker.
The Legend of Zelda: The Wind Waker HD on Wii U for $15 from Amazon US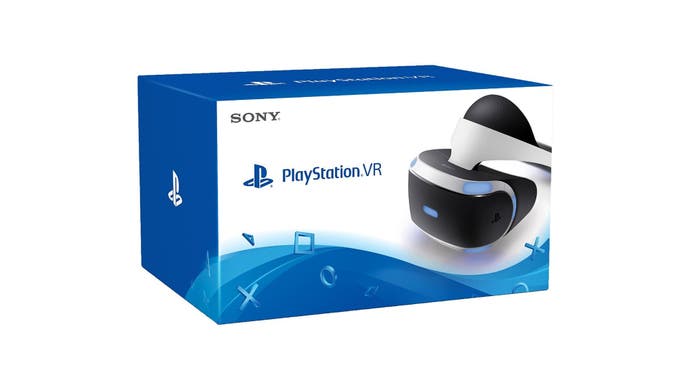 In one of the first big discounts on the system, you can pick up a PlayStation VR headset from NewEgg this week with $30 off. That brings the cost down to $369 with free shipping, if you feel like trying out the wonderfully weird world of VR.
PlayStation VR Headset for $369 from NewEgg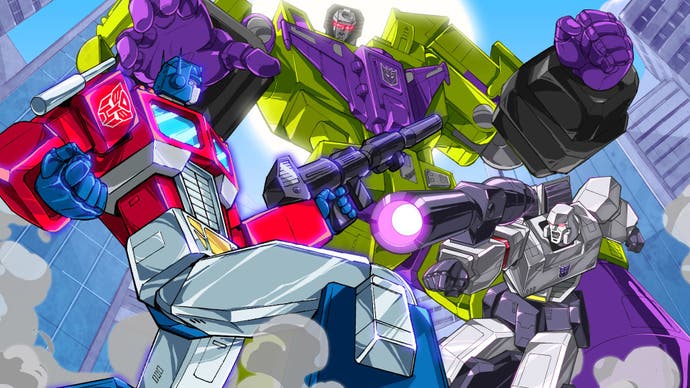 Platinum's frantic, colourful brawler entry into the Transformers gaming history books, Transformers Devastation, is available right now for just $9.99 as a Steam download. If you like Platinum's games, Transformers or fun, this should be a no brainer.
Transformers: Devastation on PC (Steam) for $9.99 from NewEgg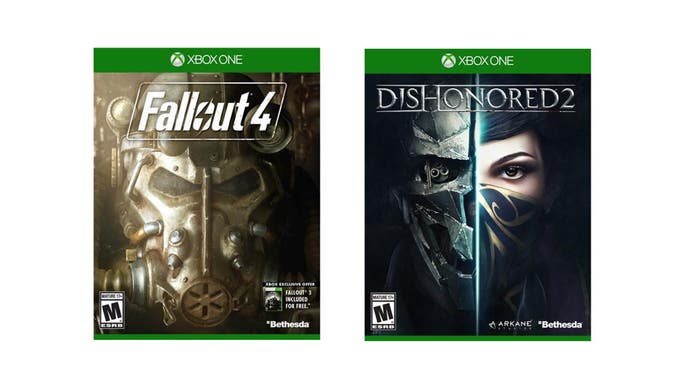 While you're over there at NewEgg, check out this rather randomly thrown together bundle of Xbox One games. For $40, you can get boxed copies of both Dishonored 2 and Fallout 4 on Xbox One. A good deal, for sure, even if it doesn't seem to make a whole lot of sense.
Dishonored 2 and Fallout 4 on Xbox One for $39.99 from NewEgg
Hyperkin has made a bit of a name for itself for putting out the Retron series of boxed emulators. The company's most recent venture is a NES-themed Retron 1 HD, capable of playing NES cartridges and displaying them at 720p via HDMI-out. The console is available in both NES colour schemes and a more subtle black edition for $39.99
With that, we're done for another week. Keep in mind that deals, prices and availability can change at the drop of a hat, so apologies if you miss out on something you wanted. I'll be over at Jelly Deals, scouring the world wide web for more deals. Feel free to visit, or follow us on Twitter and give us a like on Facebook.
Did you know that Jelly Deals has launched a newsletter? Let us bring the best deals directly to you each day. Subscribe here, if that seems like your kind of thing.