Jelly Deals roundup: SNES Edition 3DS XL, Humble's Sale, Xbox One S bundles and more
Plus, a tiny R2-D2 you can control with your phone.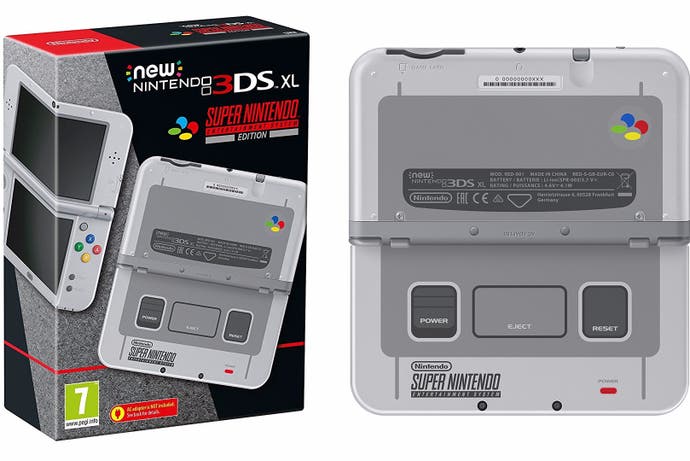 A note from the editor: Jelly Deals is a deals site launched by our parent company, Gamer Network, with a mission to find the best bargains out there. Look out for the Jelly Deals roundup of reduced-price games and kit every Saturday on Eurogamer.
---
Happy weekend, everybody. I'm back again for another look at the previous seven-and-a-bit day's worth of the internet's best deals for video games and techy bits and otherwise quite cool things. This week, while I recover from the Twin Peaks finale (just kidding, I'll never recover from that), you can grab some bargains on PC donwloadable games, a tiny R2-D2 you can control with your phone, some Xbox One S bundles, and more. Let's get cracking on with the deals, shall we?
As always, we've got deals that'll work in the UK, deals that'll work in the US and some deals that will work in both the UK and US, as well as presumably many other places.
UK & US Deals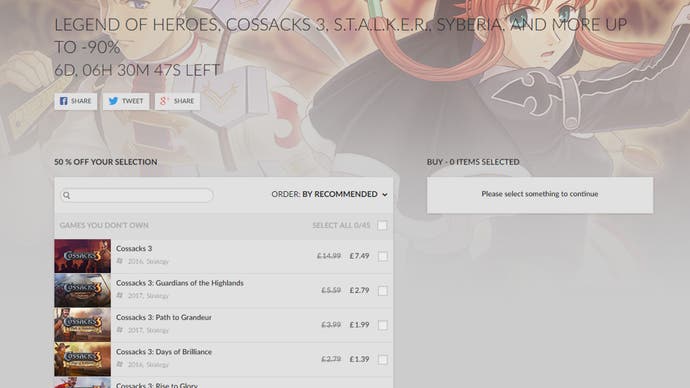 GOG is at it again. This time, the site's weekly sale is made up of games from the Stalker series, the Syberia series, the Still Life series and a bunch of others that ruin the whole 'S' alliteration thing.
Some highlights:
STALKER: Shadow of Chernobyl for £3.89 / $4.99 / €4.29
STALKER: Call of Pripyat for £3.89 / $4.99 / €4.29
STALKER: Clear Sky for £1.99 / $2.49 / €2.19
Agatha Christie: The ABC Murders for £3.29 / $4.49 / €4.49
Cossacks 3 for £7.49 / $9.99 / €9.99
Corpse Party for £7.19 / $9.74 / €9.79
Little King's Story for £7.59 / $9.99 / €9.19
Syberia for 79p / 99c / €0.89
Syberia 2 for 79p / 99c / €0.89
Still Life for £1.59 / $1.99 / €1.69
Still Life 2 for £1.59 / $1.99 / €1.69
FireStarter for £1.19 / $1.49 / €1.29
Up to 90 per cent off GOG Weekly Sale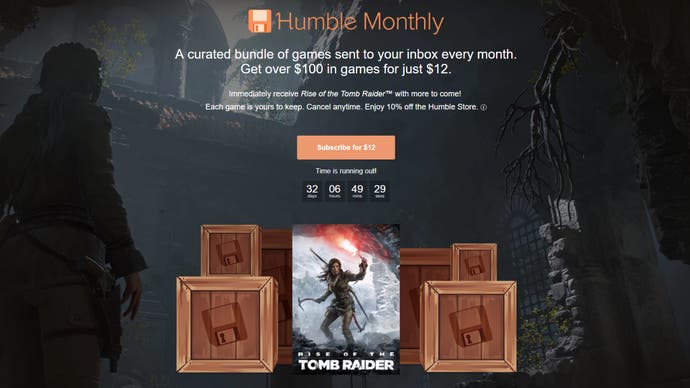 We're a whole week into September now, so it's time for the Humble Monthly games to tick over into a brand new set of stuff. This month's early access game is Rise of the Tomb Raider, which you'll get a Steam key for once you sign up to the Humble Monthly for £10 / $12. At the end of the month, a stack of other Steam keys will head your way, too.
Rise of the Tomb Raider on PC (Steam) for £10 / $12 with Humble Monthly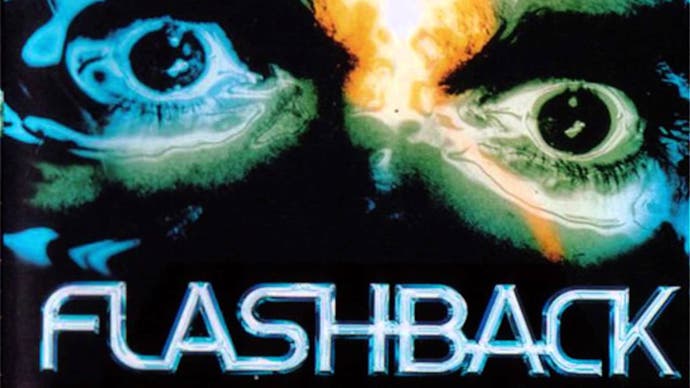 From what I can recall, Flashback (originally released on the Amiga) was one of the earlier examples of a puzzle-platformer as well a gritty cyberpunk adventure, all at once. For some reason, it's getting a Sega Dreamcast release (yes, really) next month and you can pre-order the boxed Dreamcast version exclusively at Play-Asia.
Flashback on Sega Dreamcast for £31.75 / $39.99 from Play-Asia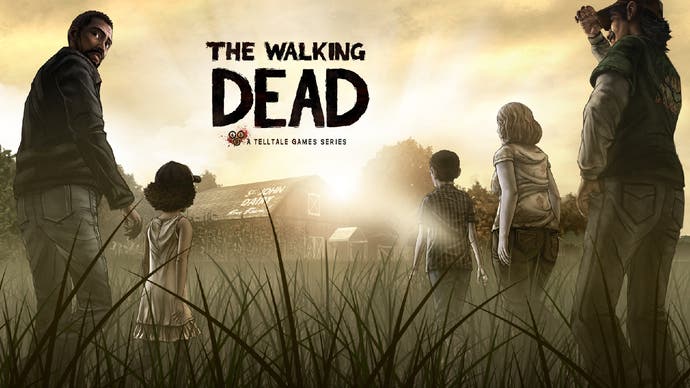 The Walking Dead Season One is still free on PC right now, available for the next few hours only. Get this one while you can.
Walking Dead Season One on PC for free in Humble Store
Speaking of Humble, you can check out the rest of the End of Summer Sale range over on the link below, it features publisher-centric sales from Activision, THQ Nordic, Telltale, Sega, CD Projekt, and more.
End of Summer Sale from Humble Store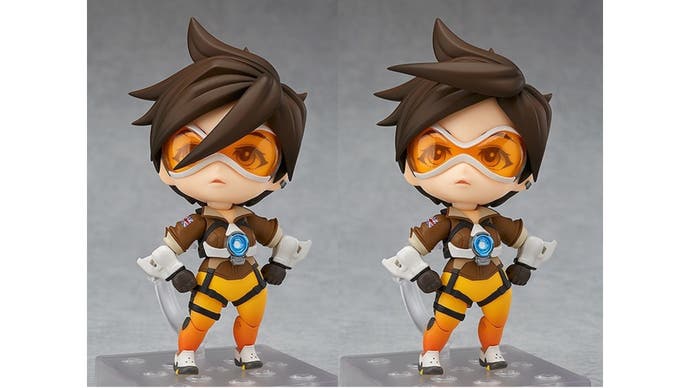 The Venn diagram between people who love Nendoroids and people who love Overwatch is looking more and more like one big circle every day. As such, there are now three Nendoroid figures themed after Overwatch characters - Mercy, Mei and Tracer - the former two of which are well and truly sold out by now. Tracer, on the other hand, has just come back into stock over at Play-Asia. It won't be in stock for all that long, though.
Tracer Nendoroid figure for £31.75 / $39.99 from Play-Asia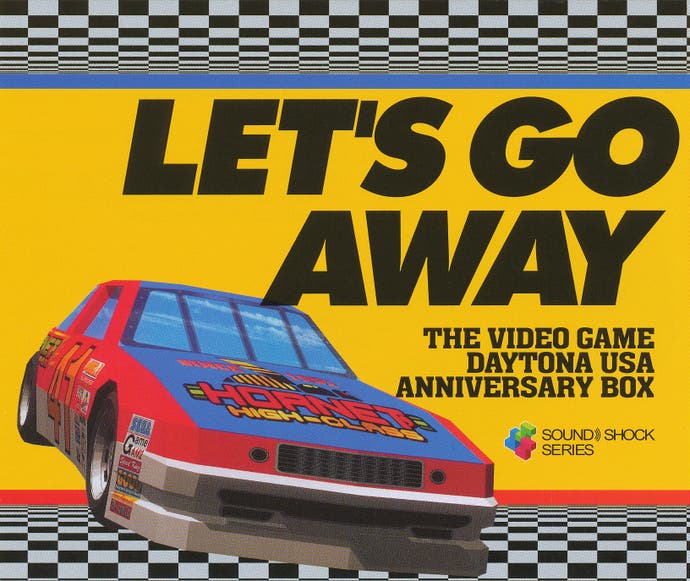 It's a brand new week so, as you may expect, there's a brand new batch of Xbox Live Deals with Gold to check out. This time, with an extra dose of 90s nostalgia all over the game selection. Just do yourself a favour and buy Daytona USA already.
Xbox One games
Xbox 360 games
UK Deals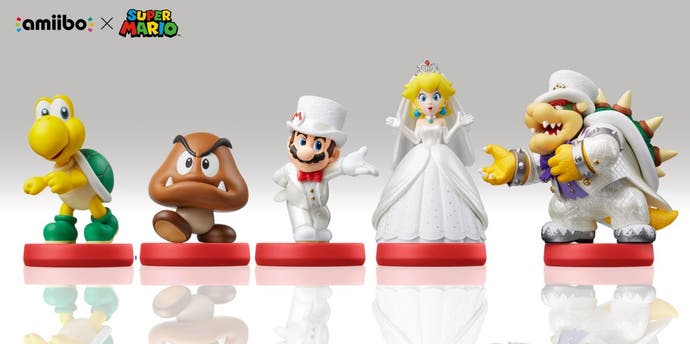 All you Nintendo fans and amiibo collectors - rejoice! The Super Mario Odyssey range of amiibo figures are finally up for pre-order, at least they were at the time of writing. Get in there quick if you'd like the wedding-themed figures based on the upcoming Switch title.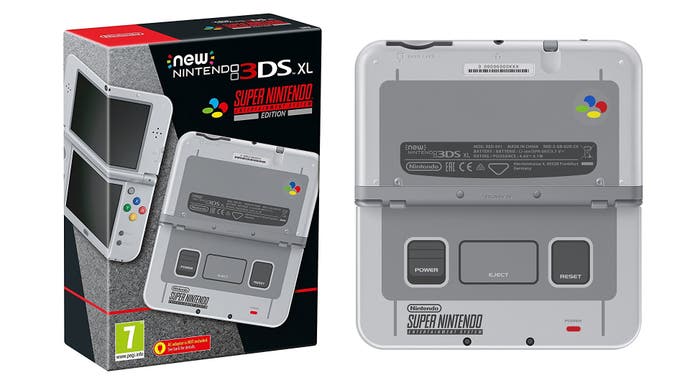 Nintendo's other mini SNES due out this year is this Super Nintendo themed New Nintendo 3DS XL console, which is due out in October. Pre-orders are currently live right now and, judging by how quick Nintendo stuff tends to sell out these days, you may want to get an order in sooner rather than later.
New Nintendo 3DS XL SNES Edition for £179.99 from Amazon UK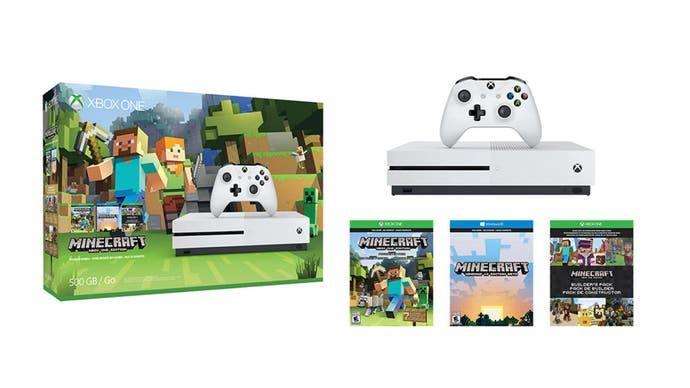 In case you missed it earlier this week, Destiny 2 came out. If you're in need of a copy and also a console to play it on, the cheapest way to get both is by heading to Argos right now and grabbing a bundle of an Xbox One S 500GB console with Minecraft and Destiny 2, all for £179.99.
Xbox One S 500GB with Minecraft and Destiny 2 for £179.99 from Argos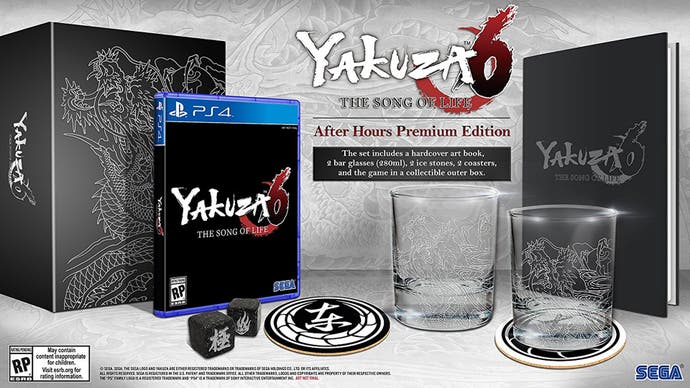 I'm one of those people who will tell you that Yakuza 0 is, so far at least, one of the best games to see a Western release this year. Now that you know that about me, it's probably not much of a stretch to believe that I am increasingly excited to play Yakuza 6 next year. It's got Takeshi Kitano in it, man. Anyways, the game also has a big, fancy collector's edition that comes with a set of glasses, coasters and whiskey stones - the cheapest way to get that collector's edition is over at ShopTo right now, where it's up for £77.86. Unfortunately, Takeshi Kitano does not come with the collector's edition, though.
Yakuza 6 After Hours Premium Edition on PS4 for £77.86 from ShopTo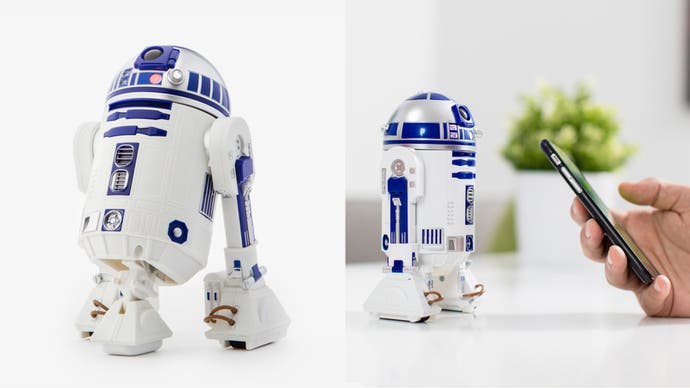 If you've ever wondered what it would be like to have a miniature R2-D2 rolling around your home rather than the real, living pets and/or family you may have, wonder no more! Sphero, the folks who put out that wildly popular smart phone controlled BB-8 miniature a couple of years ago are back with a pair of new robot buddies. The pair consists of a mini R2-D2, which will set you back £180 and BB-9E, whoever that's supposed to be.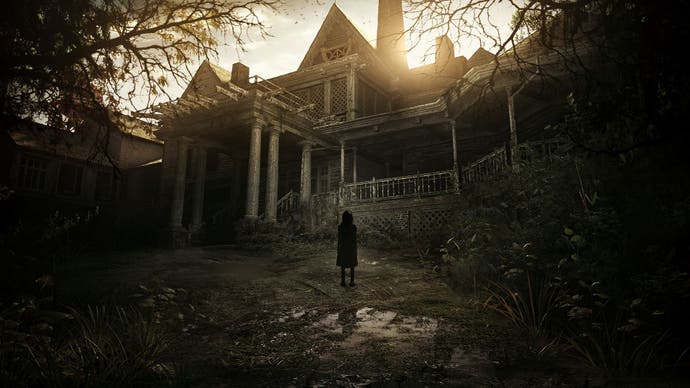 While Resident Evil 7 is getting a 'Gold Edition' later this year, if you just cannot wait that long, you can head over to your nearest Asda (or better still, do a Click and Collect order online) and grab a copy of the standard edition on PS4 or Xbox One for £17 right now.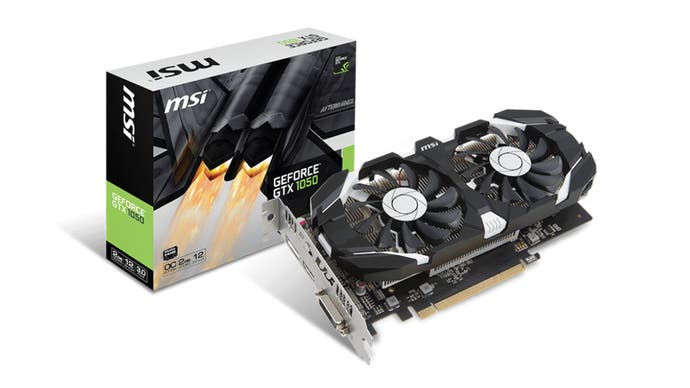 It might not be the most powerful graphics card in the world, but a GeForce 1050 2GB card for £90 still isn't anything to scoff at. You can get computer cases that cost more than that.
MSI GeForce GTX 1050 2GB graphics card for £89.99 from Novatech
US Deals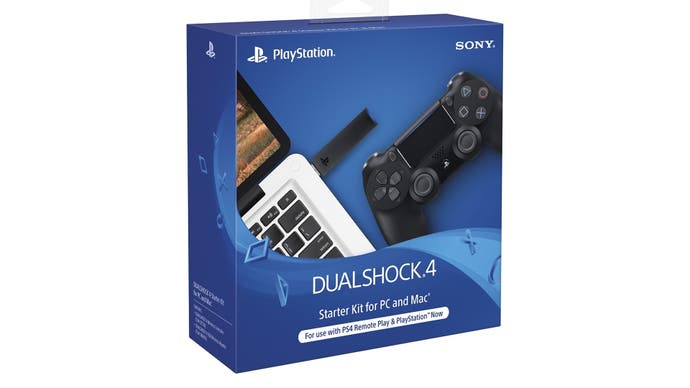 Over at Best Buy right now, you can grab an absolute bargain on a DualShock 4 controller and Wireless Receiver bundle, as the site is clearing out stock of the set for $27.99. DualShock 4 controllers alone regularly go for $40-$50, so being able to grab one along with the receiver to let you play PC games with it is an absolute steal.
DualShock 4 Wireless Starter Kit for PS4 and PC for $27.99 from Best Buy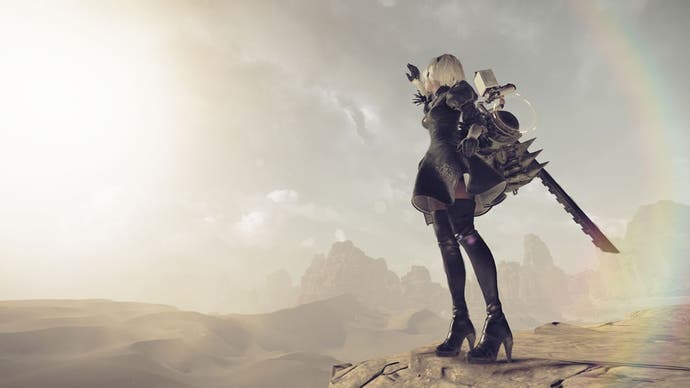 Nier: Automata might be one of the sleeper hits of the year so far, but that doesn't stop it getting a bit of a discount this week. A PS4 version will set you back $35 right now, while the Steam version comes in at $39.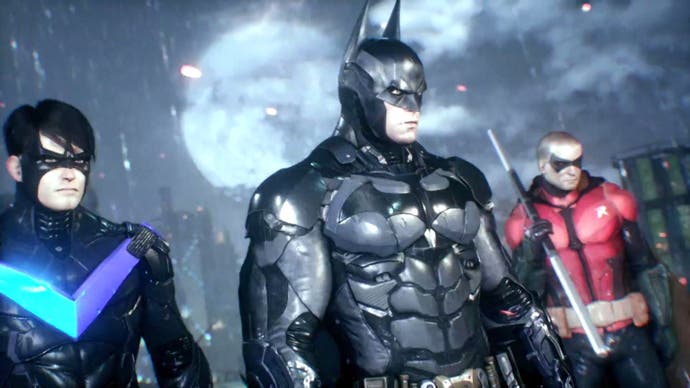 NewEgg has cut the prices on a batch of digital PC games from Warner to a mere $3.99 for a limited time. Here are some highlights and what you can get:
Middle-earth: Shadow of Mordor
Mortal Kombat X
Batman: Arkham Knight
Batman: Arkham City GOTY Edition
Batman: Arkham Asylum GOTY Edition
All of these titles are available for $3.99 each for a limited time.
Digital PC games down to $3.99 from NewEgg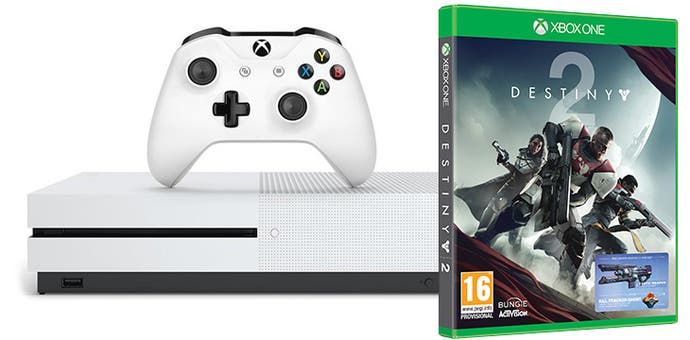 Amazon is offering up an Xbox One S console along with a copy of Destiny 2 as a nice little bundle for a little less impact to your wallet this week. You can get that whole lot for $239.99 at the moment.
Xbox One S 500GB with Destiny 2 for $239.99 from Amazon US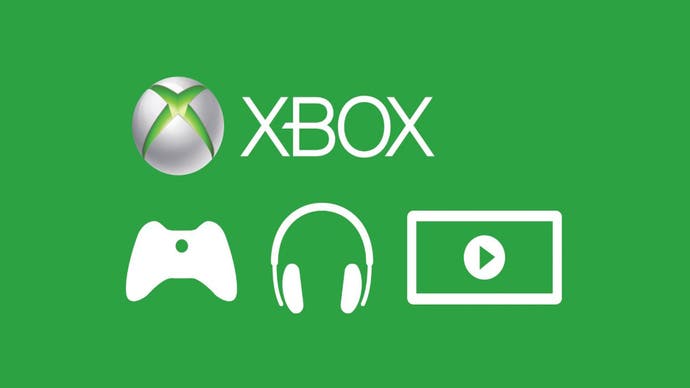 If you're looking to stock up on some virtual currency to put into your digital wallet on your Xbox Live account because we all live in the darkest timeline, you can do just that and save some cash, too. At Amazon US, you'll find Xbox Live credit gift cards for $40, $60 and $70, each with 10 per cent off.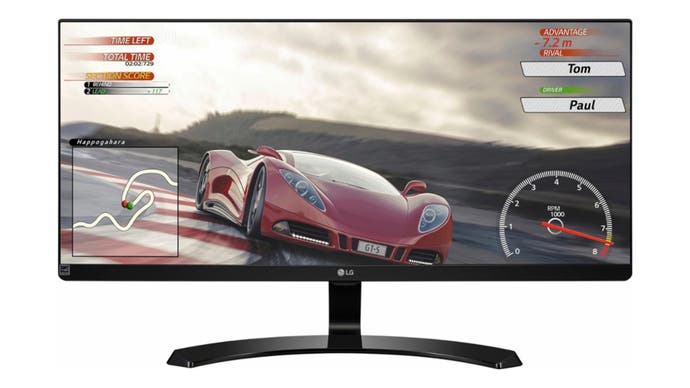 The growing popularity of 21:9 monitors is a hard thing to miss, if you happen to play video games on a PC. Not just because they look a little weird at first, either. Right now, you can get this LG 29-inch IPS FreeSync 21:9 gaming monitor from Best Buy at half price, which makes it $199.99 for a limited time.
LG 29-inch UltraWide IPS FreeSync gaming monitor for $199.99 from Best Buy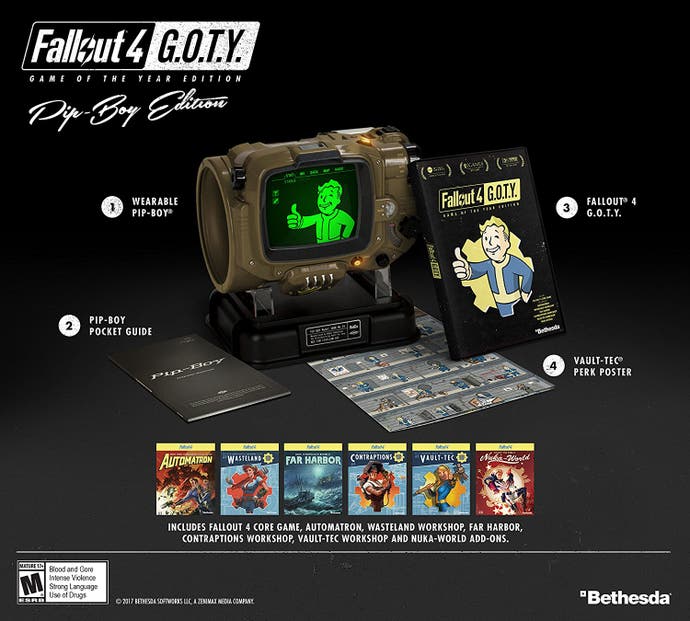 The fact that I'm now writing about the Fallout 4 Pip-Boy Edition in 2017 is weird enough, let alone the fact that the Game of the Year Edition is being released two years after the game's initial launch. Pushing all that aside for a second, Amazon Prime members can save $20 off the price of this newfangled Pip-Boy Edition simply by pre-ordering in the next week. That'll bring the cost down to $79.99 for the lot.
With that, we're done for another week. Keep in mind that deals, prices and availability can change at the drop of a hat, so apologies if you miss out on something you wanted. I'll be over at Jelly Deals, scouring the world wide web for more deals. Feel free to visit, or follow us on Twitter and give us a like on Facebook.
Did you know that Jelly Deals has launched a newsletter? Let us bring the best deals directly to you each day. Subscribe here, if that seems like your kind of thing.