Jelly Deals roundup: PlayStation Plus, Puyo Puyo Tetris, Blade Runner in 4K and more
Plus, yet more discounts on Prey and Mass Effect Andromeda.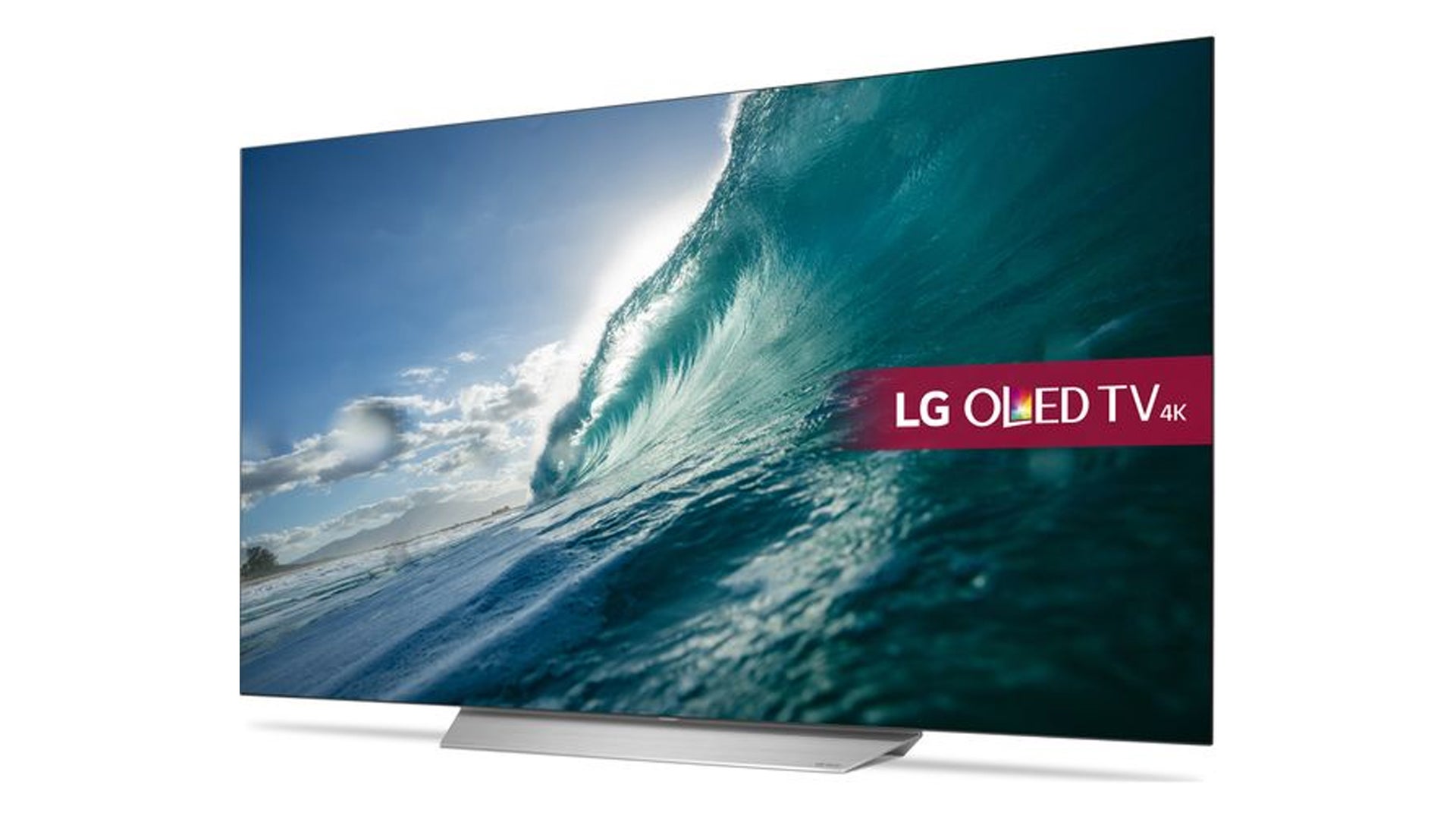 A note from the editor: Jelly Deals is a deals site launched by our parent company, Gamer Network, with a mission to find the best bargains out there. Look out for the Jelly Deals roundup of reduced-price games and kit every Saturday on Eurogamer.
---
What a week it has been. I'm back once more to take you through the fascinating and, perhaps, ornate world of the best gaming and tech deals from around the wild wild web. While I'll be spending the rest of my weekend desperately avoiding Game of Thrones spoilers, you can be treating yourself to some of the more enticing stuff featured here.
As usual, we've got deals that'll work in the UK, deals that'll work in the US and some deals that will work in both the UK and US, as well as presumably many other places. Let's get started.
UK & US Deals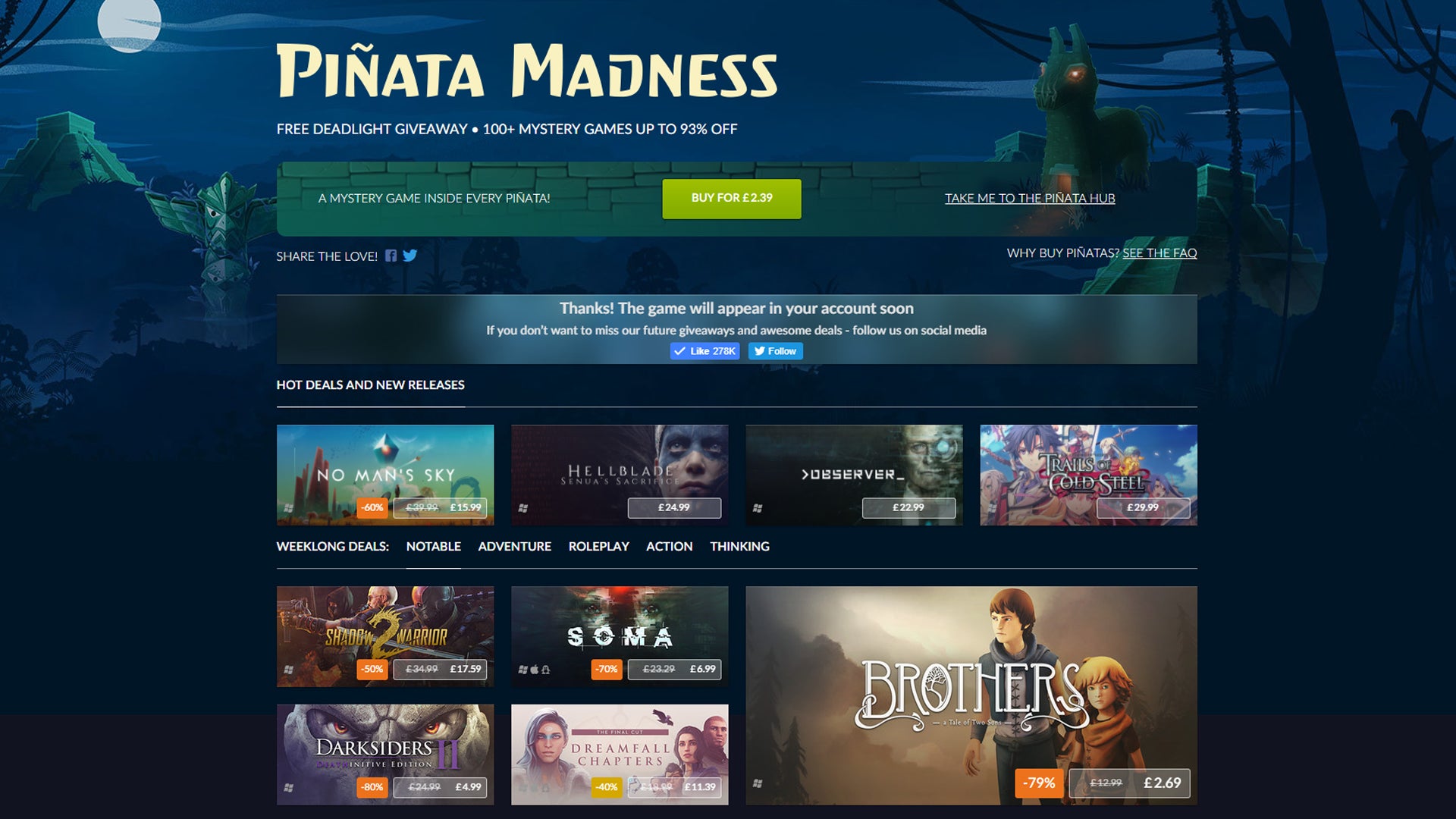 If there's a better name for a video game sale than 'Pinata Madness', I've certainly not heard it. GOG's fantastically titled range of discounts offers a nice change from the site's regular weekly sale. You can drop a few coins on a mystery key if you fancy, or just stick to a nice set of discounted titles.
Some highlights:
No Man's Sky for £15.99 / $23.99 / €23.99
Soma for £6.99 / $8.99 / €7.99
Brothers for £2.69 / $2.99 / €3.09
Darksiders II Deathinitive Edition for £4.99 / $5.99 / €6.09
Darkest Dungeon for £7.59 / $9.99 / €9.29
Grim Fandango Remastered for £2.09 / $2.99 / €2.79
Owlboy for £12.99 / $16.69 / €14.79
Invisible Inc. for £4.49 / $5.99 / €6.09
Pinata Madness range from GOG.com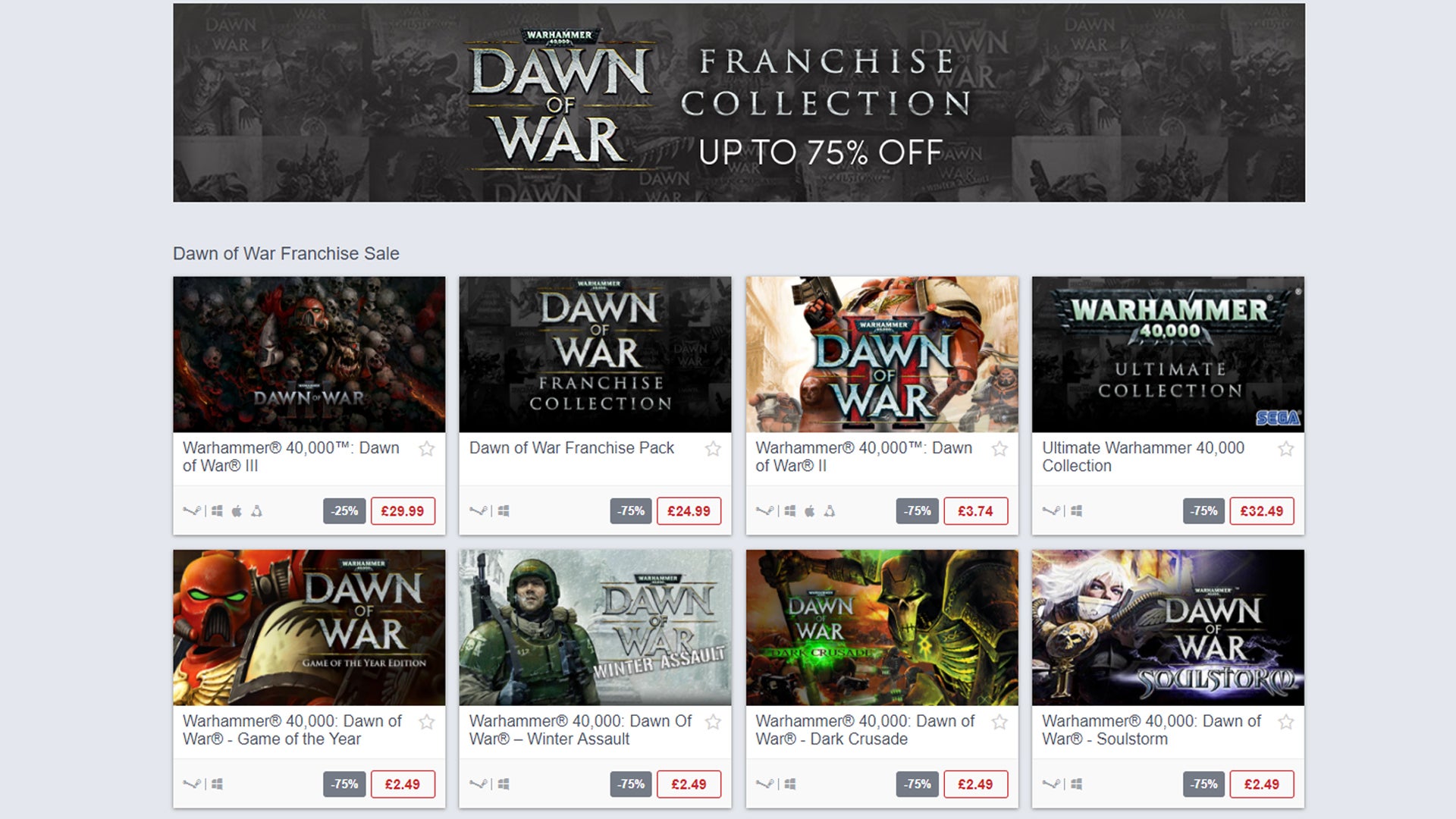 The Humble Store is offering up a big ol' 75% off the price of almost the entire Warhammer 40K Dawn of War franchise. You can pick up each of them individually or go all-in and grab a massive bundle for cheap. Deals for the deal God.
Highlights:
Warhammer 40,000: Dawn of War III for £29.99 / $44.99 / €44.99
Warhammer 40,000: Dawn of War II for £3.74 / $4.99 / €4.99
Ultimate Warhammer 40,000 Collection for £32.49 / $46.49 / €40.49
Dawn of War Franchise Pack for £24.99 / $34.99 / €27.49
Warhammer 40,000: Dawn of War II Chaos Rising for £3.74 / $4.99 / €4.99
Warhammer 40K Dawn of War Franchise sale from Humble Store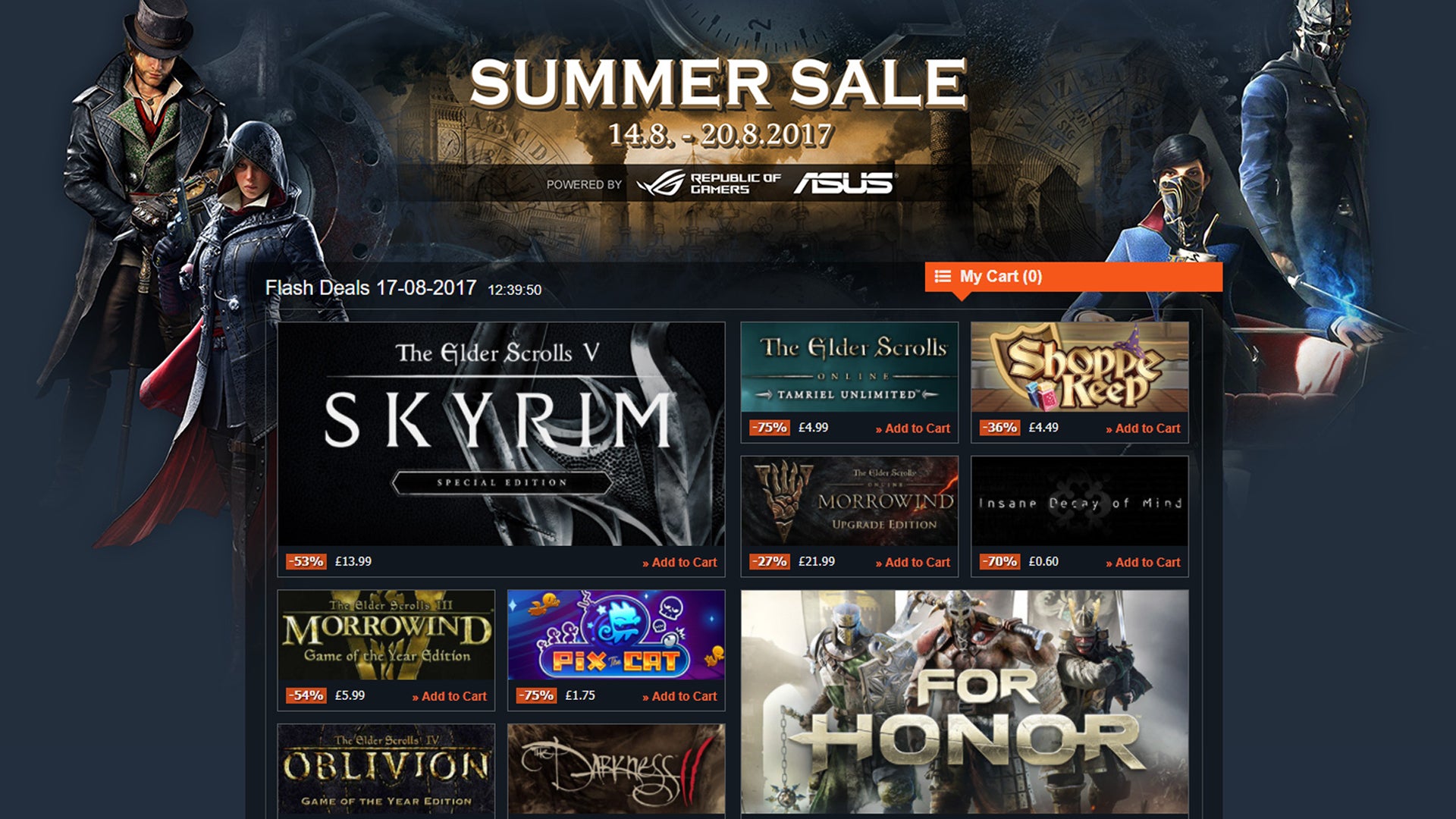 At GamesPlanet currently, you can find the site nearing the end of its Summer Sale range. From now until the end of Sunday 20th August, you can pick up some PC downloads with decent discounts. Here are some of the games on offer:
Pillars of Eternity Champion Edition for £15.99
Splinter Cell Blacklist for £5.44
Valiant Hearts for £5.69
Grow Home for £3.25
Grow Up for £3.79
Toy Soldiers War Chest for £5.79
Virginia for £1.75
Manual Samuel for £2.99
GamesPlanet's Summer Sale range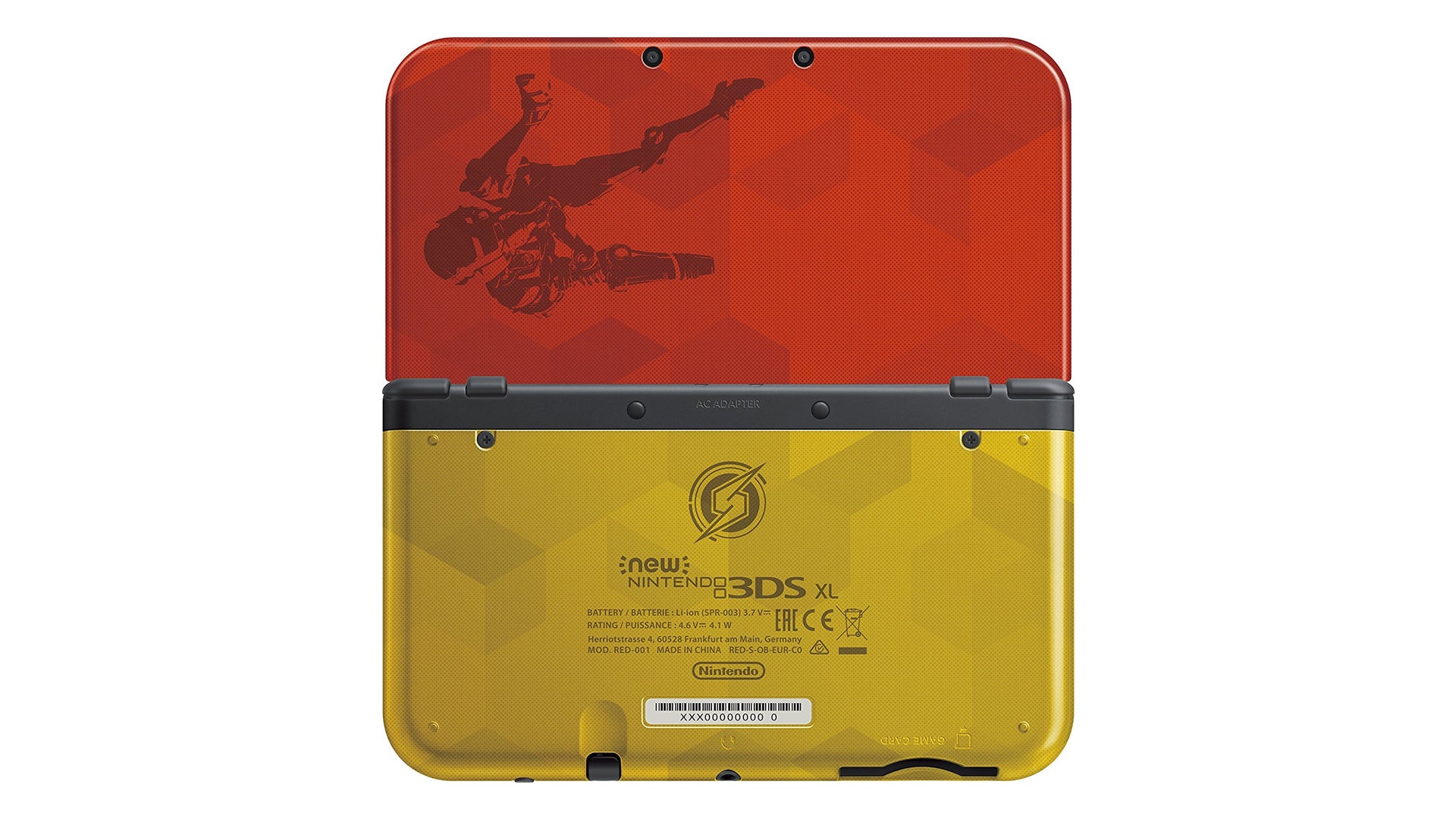 You may have already spotted this one during the week, but if you're a Metroid fan that also fancies owning a brand new 3DS XL, Nintendo has a deal for you. This limited edition Samus Edition of the New Nintendo 3DS XL is due for release next month and up for pre-order at the moment, while stock lasts.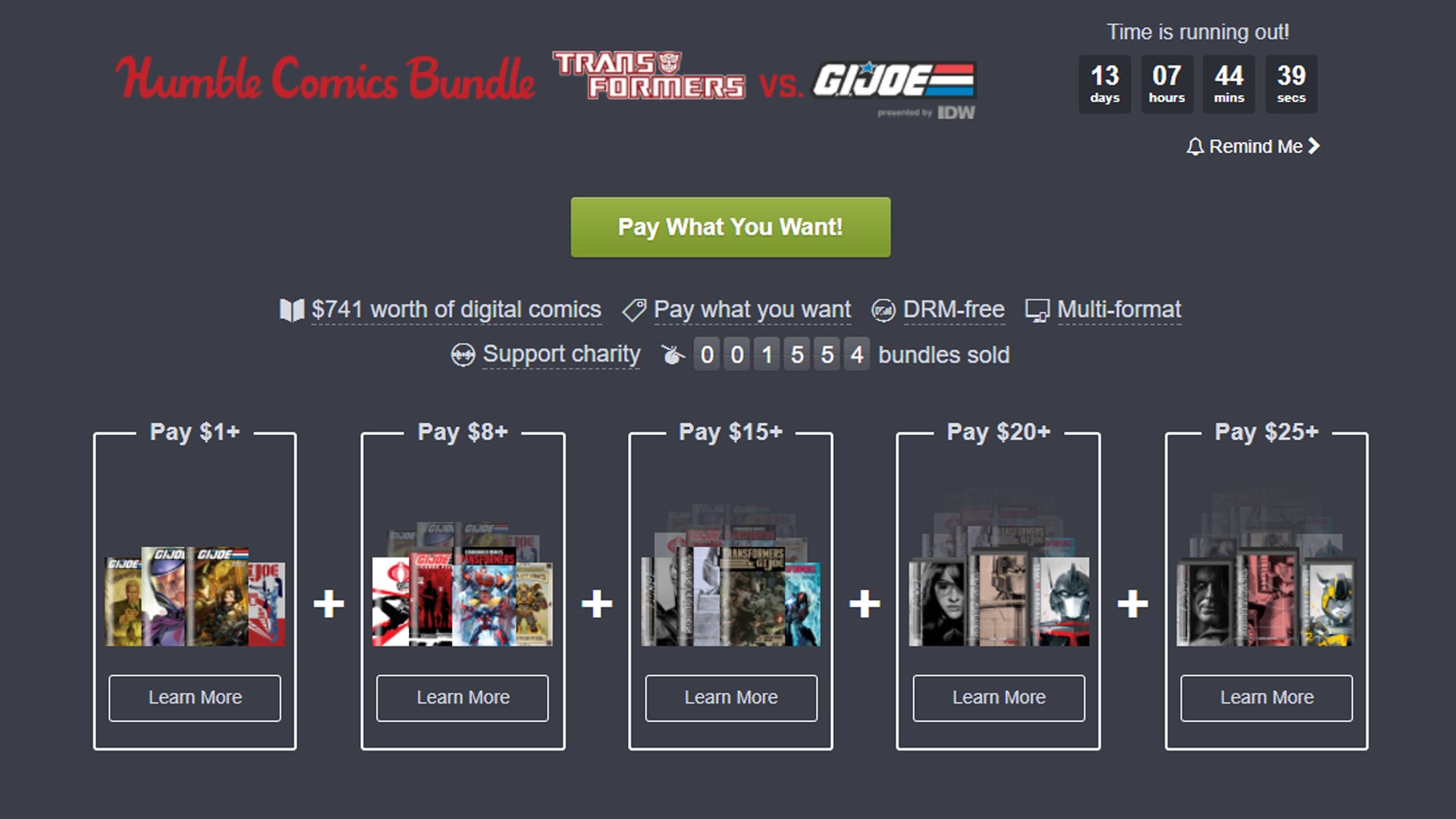 At Humble this week, you can grab a bunch of digital comics from the Transformers and GI Joe series. These are the most recent runs of the books and can be yours for a price of your choosing. Also, if 'Transformers vs. GI Joe' was the argument, Transformers is the obvious answer. It just is.
Pay what you want for the Humble Comics Bundle - Transformers vs. GI Joe
At Bundle Stars, you can find their own version of the old 'Summer Sale' chestnut, with an added 10% off your purchase when you enter the code SUMMER10 at checkout. Here are some of the highlights:
Overcooked for £5.84 / $7.64 / €7.19
Rocket League for £8.09 / $10.79 / €10.79
Remember Me for £4.13 / $5.39 / €5.03
Dragon's Dogma Dark Arisen for £8.20 / $10.25 / €10.25
Yooka-Laylee for £23.62 / $26.99 / €26.99
Worms Armageddon for £1.97 / $2.69 / €2.69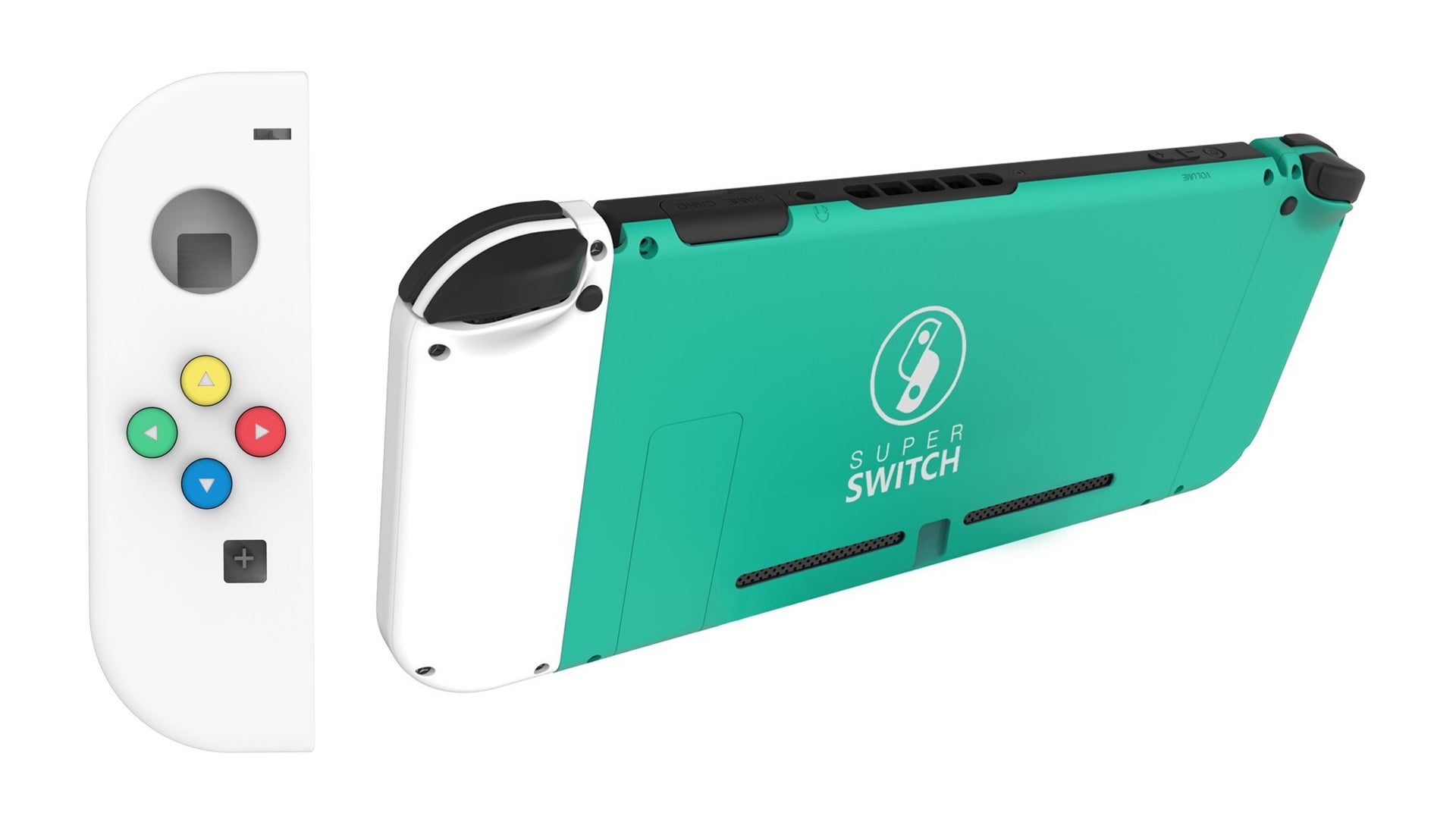 Someone out there has come up with a product that will invalidate the heck out of your Nintendo Switch warranty while, potentially, making it look a lot nicer. Over at Amazon, you can grab some DIY sets to replace the casing of your Joy-Cons or Switch backplate, allowing you to add some more custom colours to your Switch's look. At your own risk, of course.
UK Deals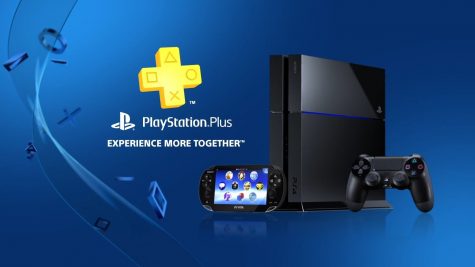 The cost of PlayStation Plus memberships is going up at the end of this month, so PlayStation is currently offering a tiny bit of a make-good in the form of 15 months of PS Plus for the price of 12. That's the current price of 12, by the way, so £39.99 for 15 months. Stock up while you can, since this offer is only good until the price increase. Memberships do stack on your account, too.
15 months of PlayStation Plus for the price of 12 (£39.99) from PlayStation Store
The insanely addictive and kind of fantastic Puyo Puyo Tetris on Nintendo Switch has reached its lowest price so far in the UK. TheGameCollection is selling some of its stock via its eBay outlet for £24.95. This edition is from overseas but features full English language settings and, thanks to the Switch's region-free loveliness, works perfectly anywhere.
Puyo Puyo Tetris on Nintendo Switch for £24.95 from TheGameCollection via eBay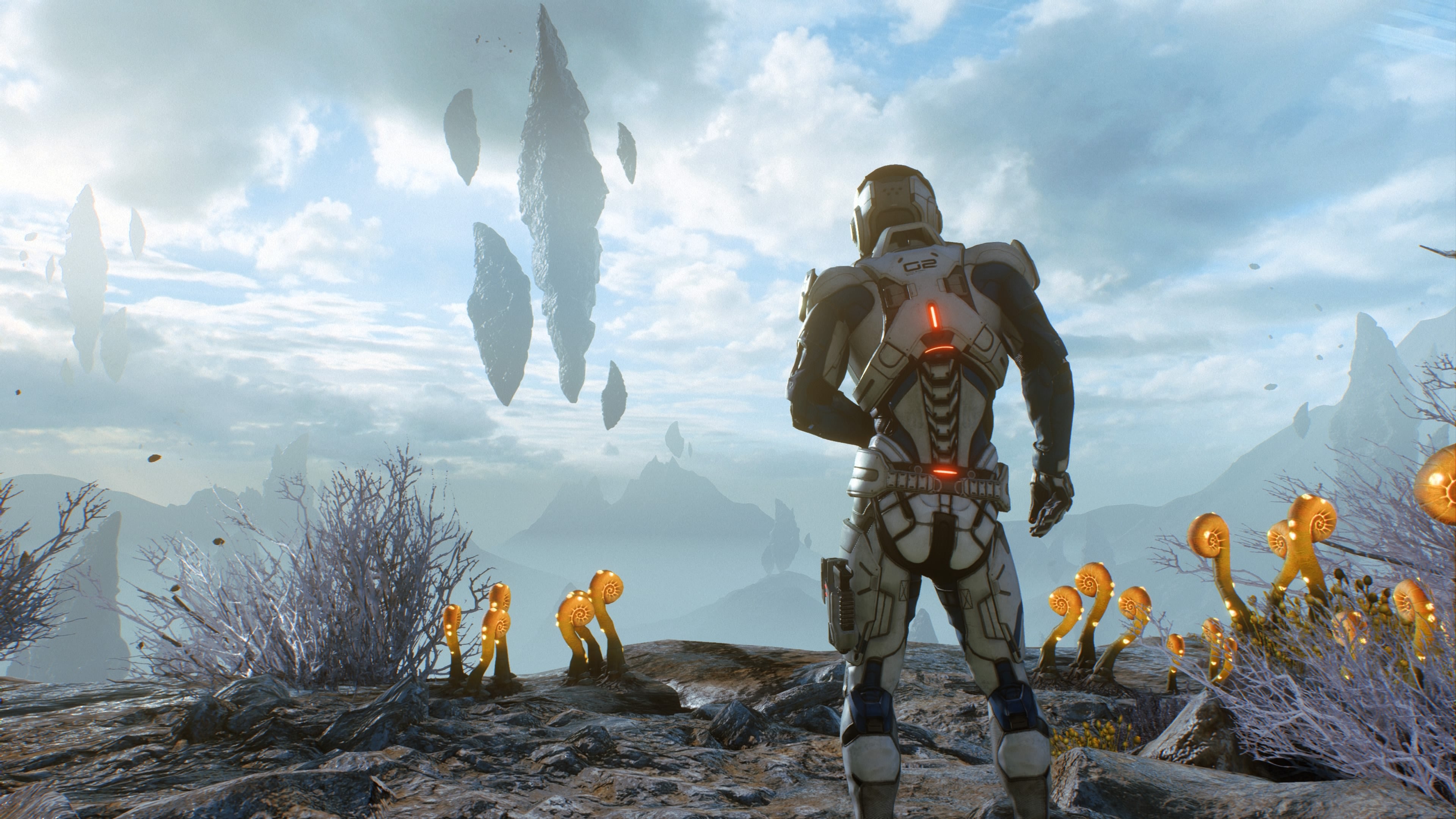 Mass Effect Andromeda is back on offer. This has happened a lot recently, but if you fancy it, you can pick up a copy on Xbox One or PS4 for £21 this week.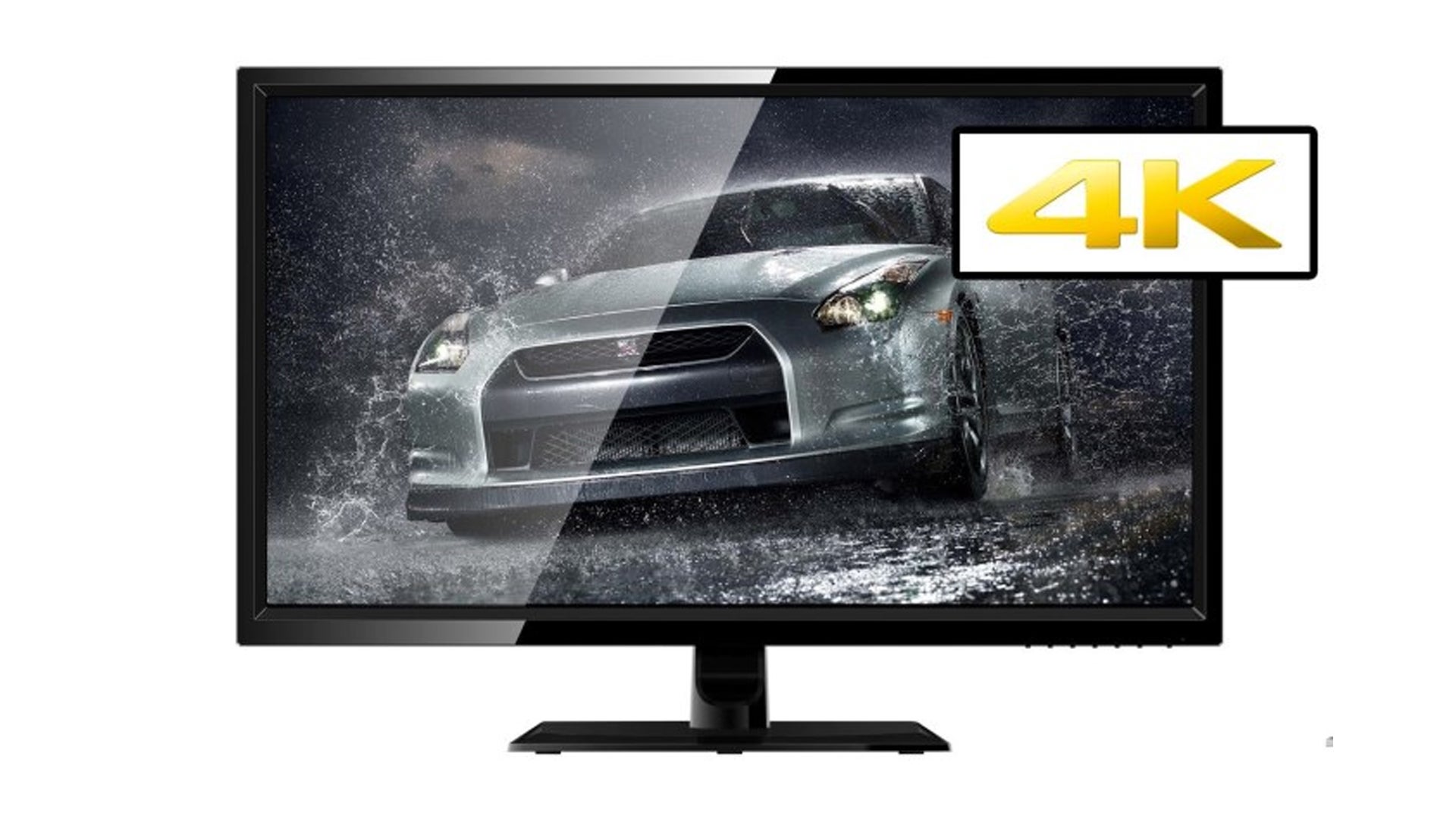 It's an unknown brand, sure, but this EletriQ 28-inch monitor boasts FreeSync as well as full 4K resolution, all for just under £200, which is a whole lot of good stuff to pack into a moderately priced gaming monitor.
ElectriQ 28-inch 4K monitor with FreeSync for £199.97 from LaptopsDirect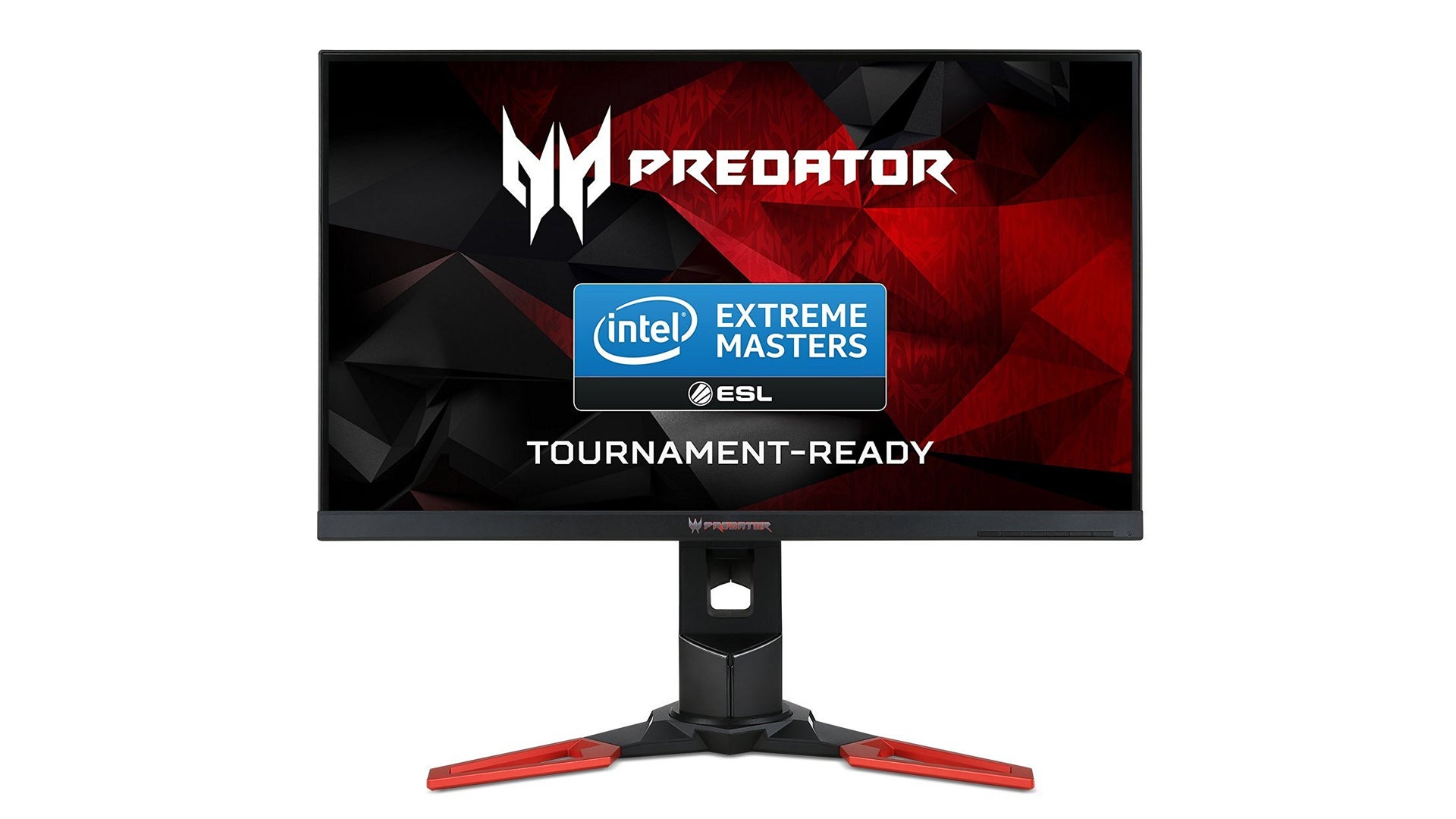 If, however, you want to push the boat out a little further, you can spring for this Acer Predator XB271HK 27-inch 4K2K monitor, featuring an IPS panel and G-Sync. It's currently £240 off over at Ebuyer.
Acer Predator XB271HK 27-inch 4K2K IPS gaming monitor with G-Sync for £499.98 from Ebuyer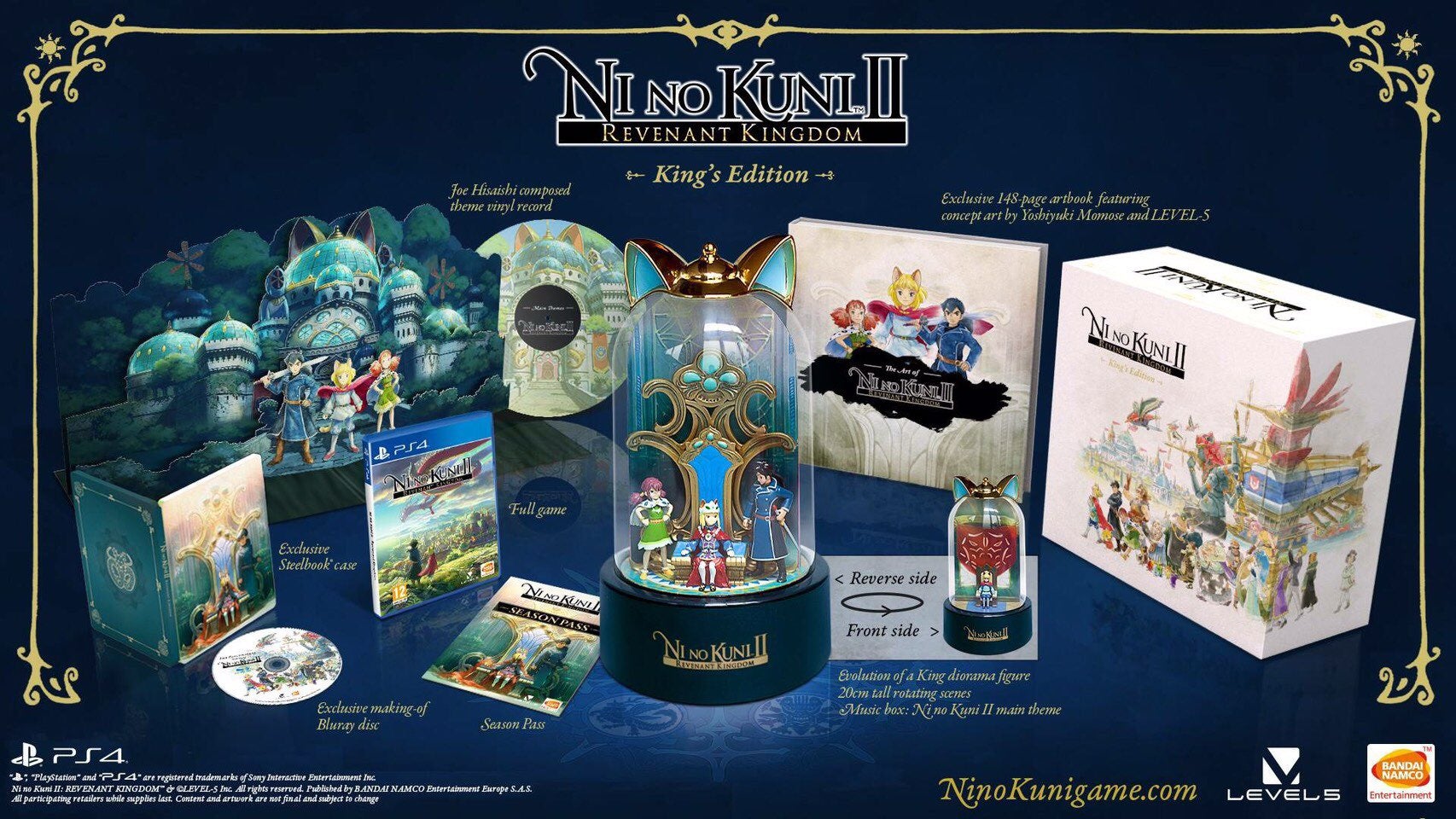 As previously mentioned, Ni No Kuni 2's release brings with it a rather massive collector's edition in the form of the 'King's Edition'. It's got a lofty RRP of £150, though, so if you've got your heart set on picking this up, you're going to want to head to Base and grab a pre-order for £134.95 while you still can.
Ni No Kuni 2: Revenant Kingdom King's Edition on PS4 for £134.95 from Base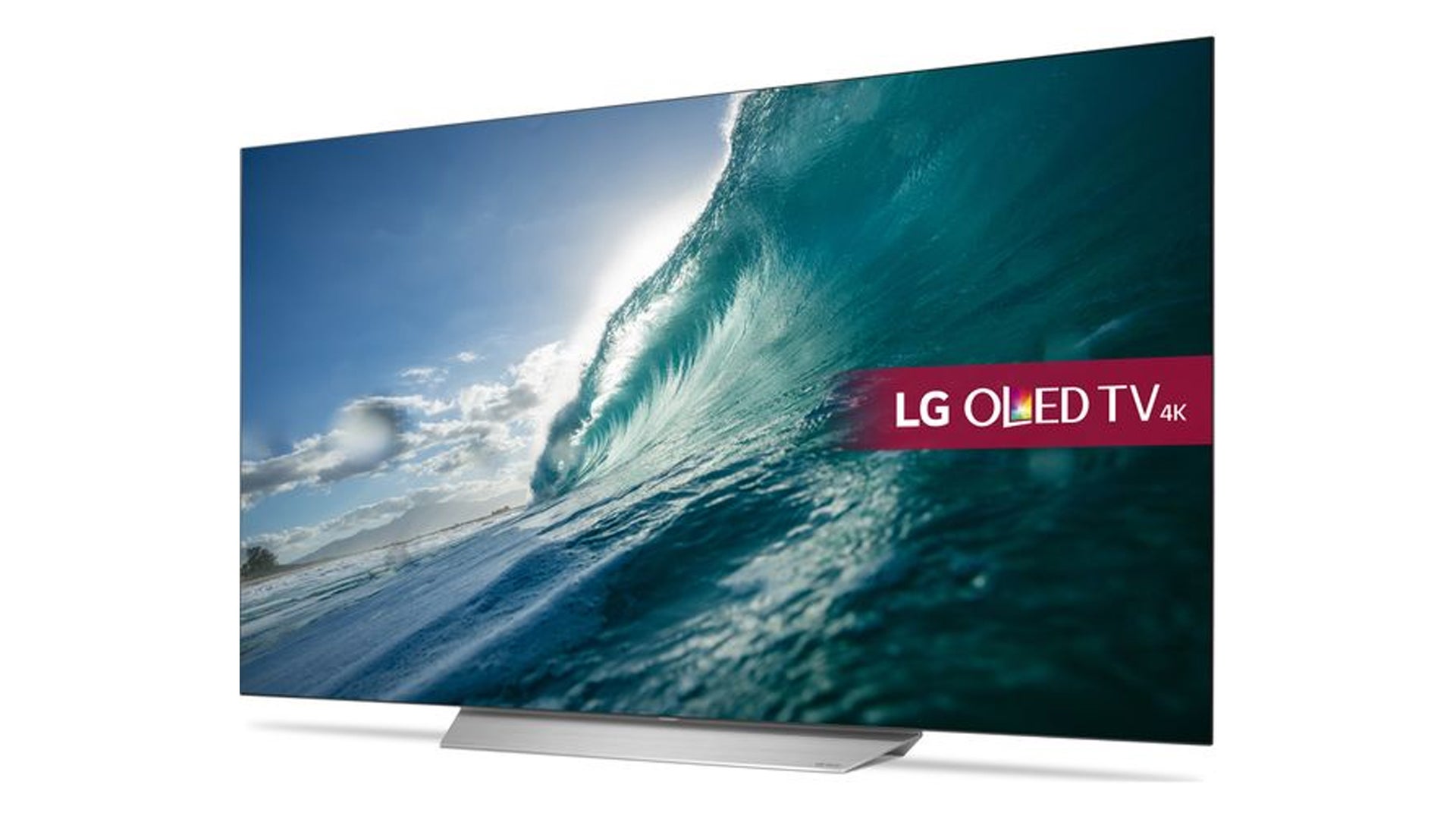 Arguably the best 4K television you can buy with human money right now, the LG OLED55C7V is absolutely a luxury purchase. If you're in the market for a brand new TV and want the best of the best, you can save a massive £1100 off the price of this set by picking it up from Currys PC World and using the code LK100A during checkout.
LG OLED55C7V 55-inch OLED 4K TV for £1899 using code LK100A from Currys PC World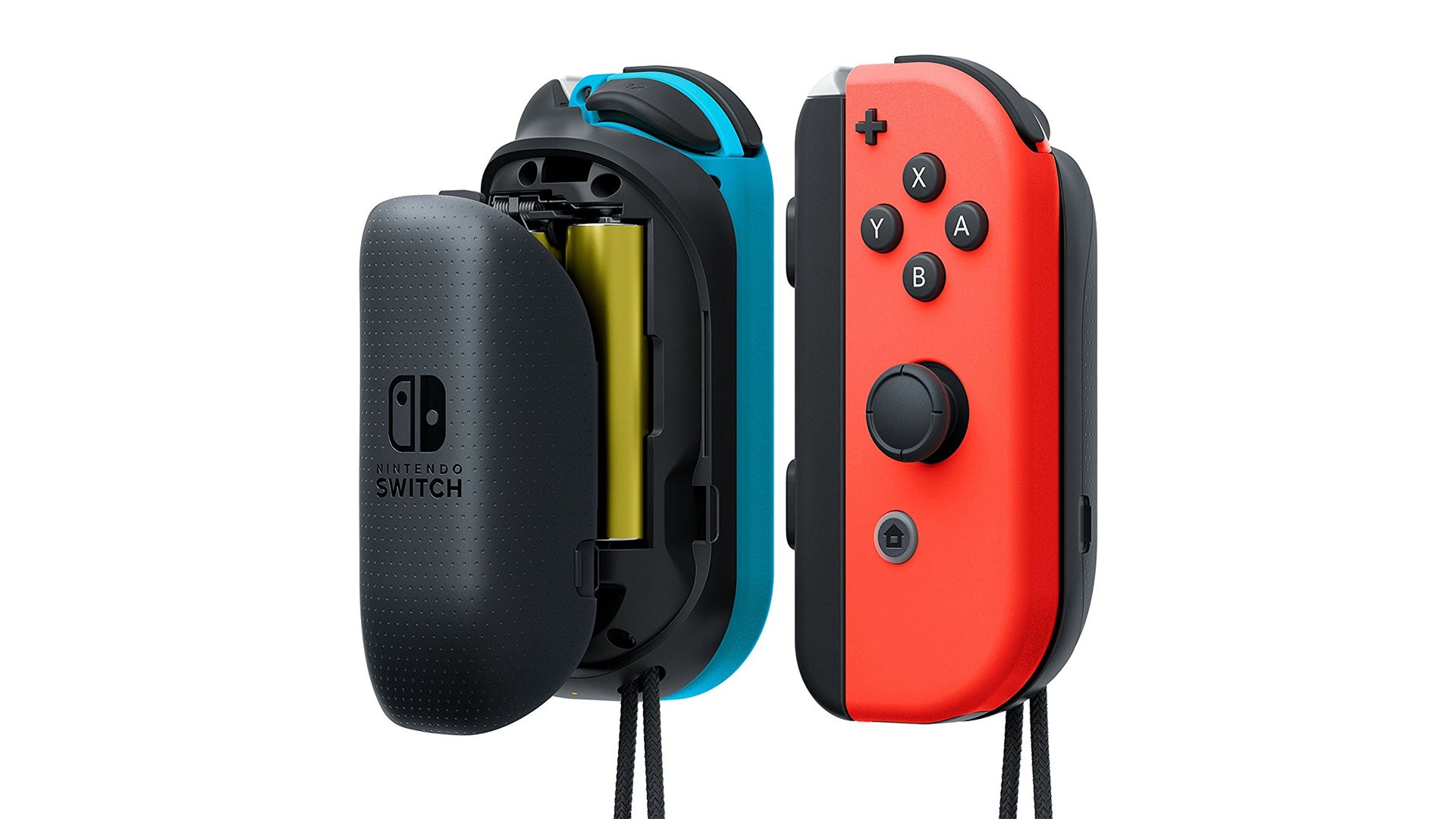 For those of you who like to use your Nintendo Switch on the go, you may sooner or later run into the issue of your Joy-Con controllers running out of charge while you're out there living it up. Head over to Amazon UK right now and you can grab the officially licensed Joy-Con Battery Pack set for £9.33 and and keep playing for longer.
Nintendo Switch Joy-Con AA Battery Pack for £9.33 from Amazon UK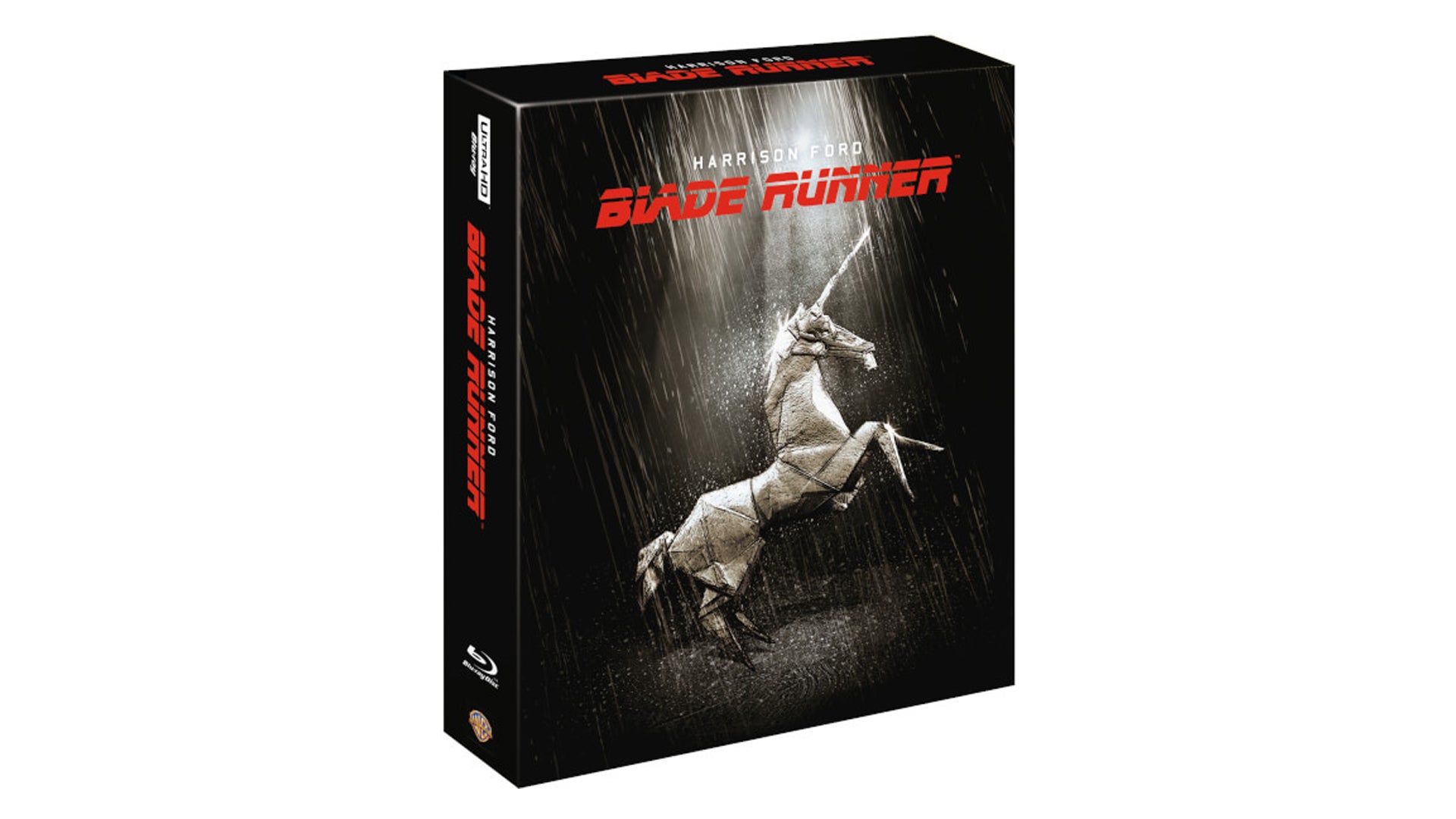 Blade Runner is a movie with a truly baffling number of different editions, releases and cuts. The upcoming release of the film's 4K version adds one (hopefully final) one to the list. Right now, you can pre-order a beautifully put together Special Edition of the 4K cut of Blade Runner, which also comes with every other edition ever released, all on a set of Blu-ray discs. It's due out later this year.
Blade Runner 4K Special Edition box set for £39.99 from Zavvi
The big set is also available at Amazon UK, though for a higher price at the time of writing. That price may very well come down if the site decides to price match Zavvi.
Blade Runner 4K Special Edition box set for £49.99 from Amazon UK
If you don't fancy getting every known edition of the movie, you can opt instead to pick up just 'The Final Cut' in its 4K form in a fancy steelbook edition as well.
Blade Runner The Final Cut 4K Steelbook Edition for £27.99 from Amazon UK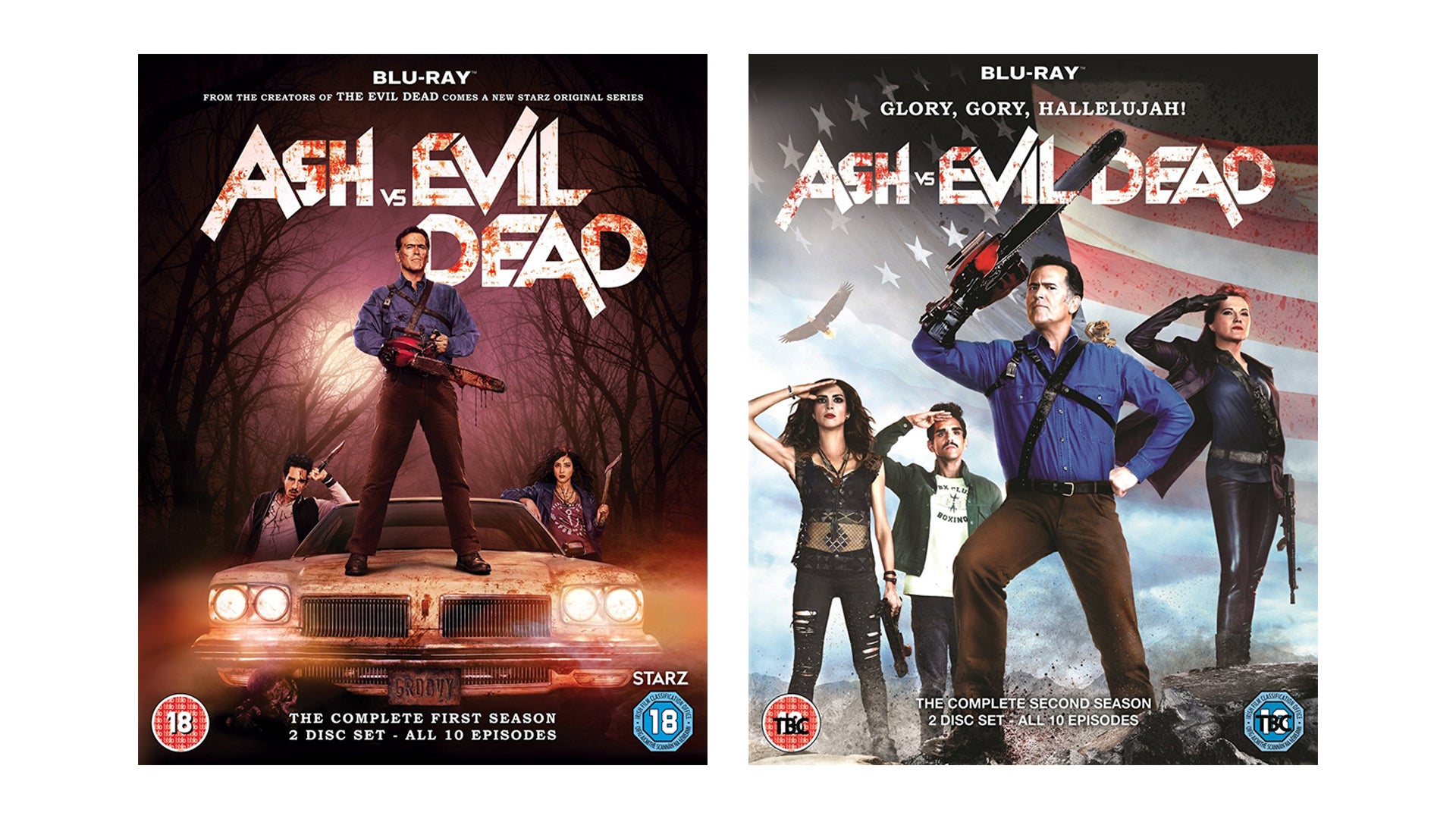 Even though the show has been on television for a couple of years now and both seasons have been available on Blu-ray for months in the US, the UK has had to wait for boxed editions of Ash vs. Evil Dead. Until now, that is, since both seasons of the show can be pre-ordered on Blu-ray before their October release. Both box sets are currently cheapest over at Zavvi, where they'll cost you £24.99 each.
Ash vs. Evil Dead Seasons 1 and 2 on Blu-ray for £24.99 each from Zavvi
Both box sets are also available at Amazon UK, though right now they're priced up noticeably higher, at around £35 each. Worth checking, though, just in case of a price match.
US Deals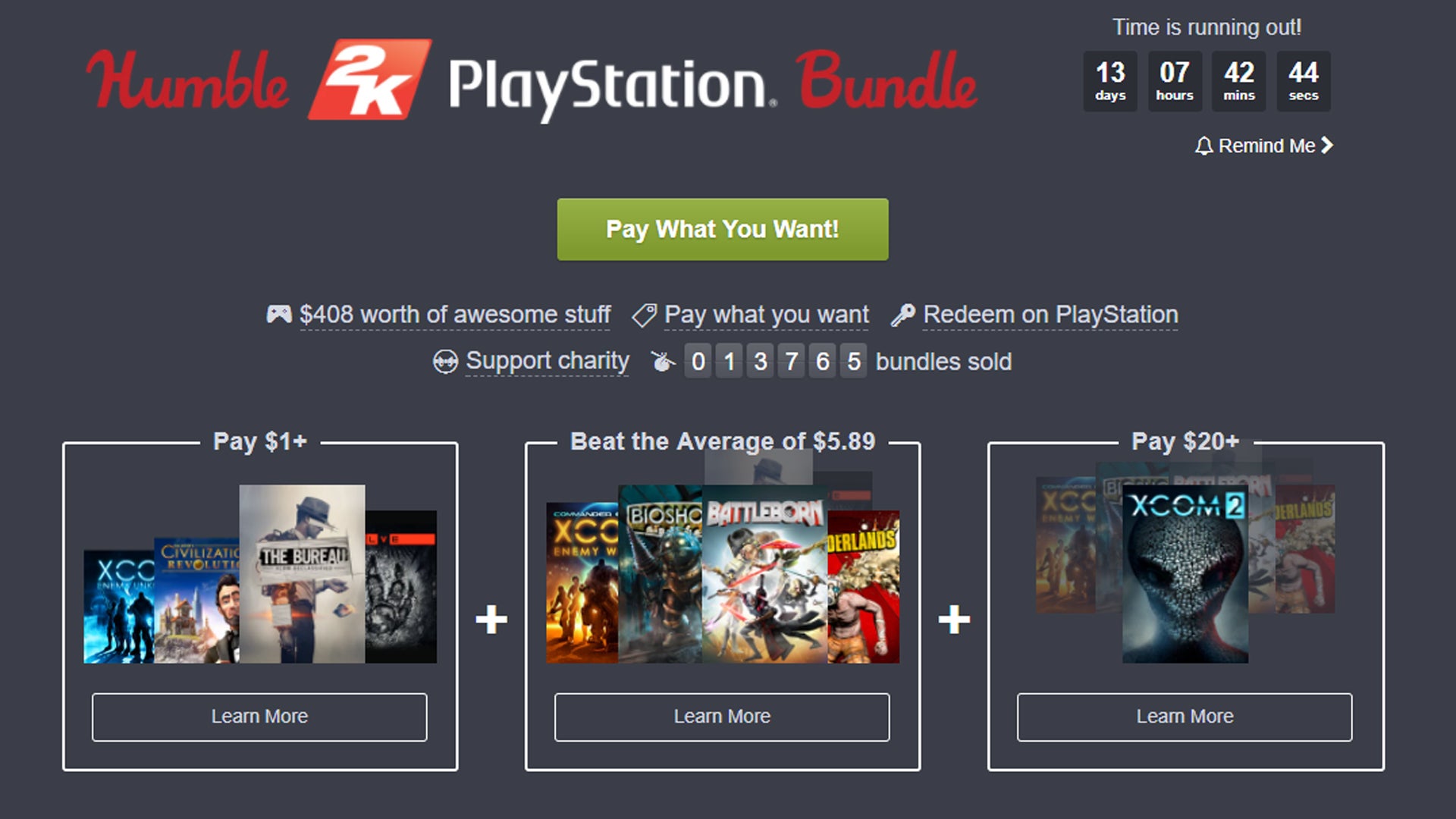 At Humble right now, you can pay a price of your choice and get a whole bunch of PlayStation digital titles in return. These are mostly PS3 downloads with some Vita and PS4 games thrown in for good measure, but it does mean you can save money on a copy of XCOM 2 for PS4. To be able to use these codes, you'll need a PlayStation account from one of these countries.
Pay what you want for the Humble 2K PlayStation Bundle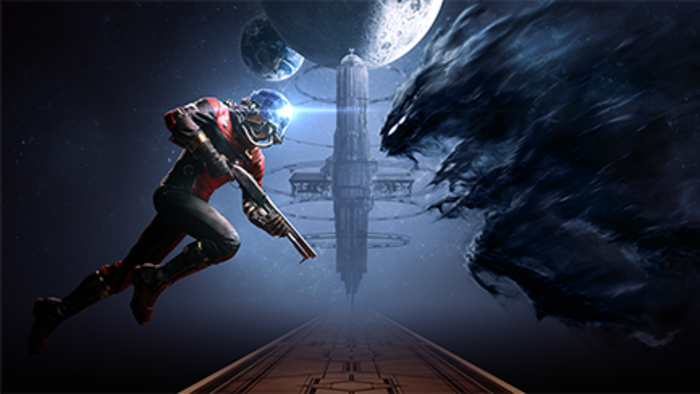 Look, this is at least the sixth time Prey has appeared in one of these articles because it's had a really nice price drop in some form or another. If you've been remotely interested in trying your luck at space survival, it can now be yours for $30.
With that, we're done for another week. Keep in mind that deals, prices and availability can change at the drop of a hat, so apologies if you miss out on something you wanted. I'll be over at Jelly Deals, scouring the world wide web for more deals. Feel free to visit, or follow us on Twitter and give us a like on Facebook.
Did you know that Jelly Deals has launched a newsletter? Let us bring the best deals directly to you each day. Subscribe here, if that seems like your kind of thing.