Jelly Deals roundup: Switch, Nioh, Xbox One X Scorpio Edition and more
Plus, tiny PS4 controllers for £20.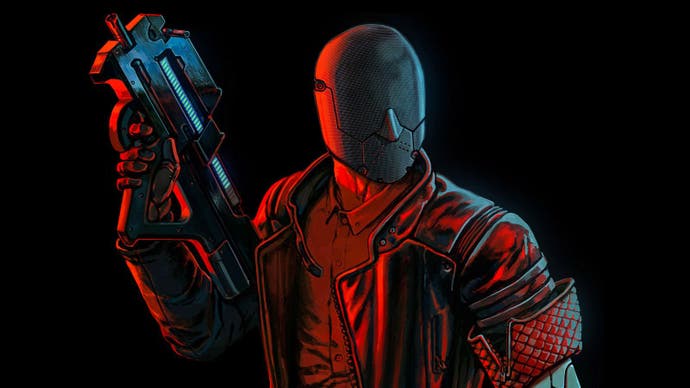 A note from the editor: Jelly Deals is a deals site launched by our parent company, Gamer Network, with a mission to find the best bargains out there. Look out for the Jelly Deals roundup of reduced-price games and kit every Saturday on Eurogamer.
---
Welcome to another look back at the last week's worth of gaming-type deals from around the web, a mere fortnight before the mania that is Black Friday kicks the internet squarely into overdrive and millions of us scrape together what little cash we have left to purchase something fancy and new - because we deserve it. Some retailers are getting Black Friday deals out ahead of time, so this week is jam-packed with offers to say the least. Keep in mind that we've got our own guides to the very best PS4 Black Friday deals, Xbox One Black Friday deals, Nintendo Black Friday deals, and a whole lot more. Those pages will be updated regularly as we march ever forward towards Black Friday itself.
Anyway, as for right now, we've got deals that'll work in the UK, deals that'll work in the US and some deals that will work in both the UK and US, as well as presumably many other places. Let's get started.
UK & US Deals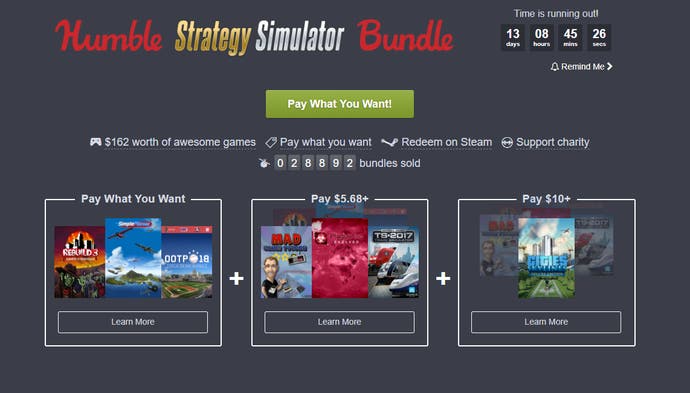 Humble's latest 'Bundle', as they say, is one that focuses entirely on strategy and simulator games. Whether you want to drive a train, own a baseball team or destroy the world through disease, you can do just that for under $10.
Pay what you want
Rebuild 3: Gangs of Deadsville
SimplePlanes
Out of the Park Baseball 18
Pay more than the average
Mad Games Tycoon
Plague Inc: Evolved
Train Simulator 2017
Pay $10 (about £7.61) or more
Cities Skylines Deluxe Edition
Pay what you want for the Humble Strategy Simulator Bundle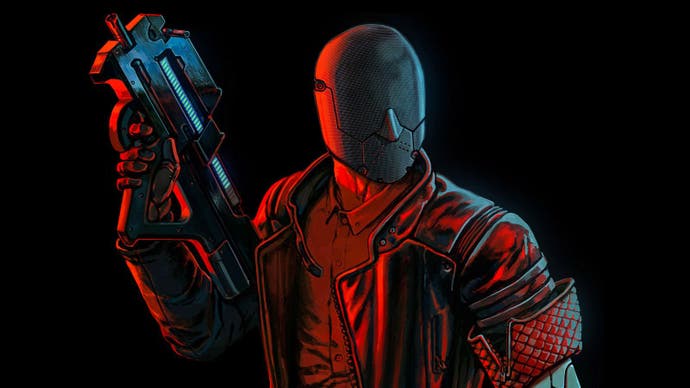 GOG is celebrating its heritage with a sale entirely dedicated to games that were made in Poland. The appropriately titled 'Made in Poland' sale includes The Witcher 3, Shadow Warrior 2, The Vanishing of Ethan Carter, This War of Mine, Dying Light, Ruiner, Kholat, Layers of Fear, Perception and a whole lot more, all with up to 90 per cent off.
Made in Poland Sale from GOG.com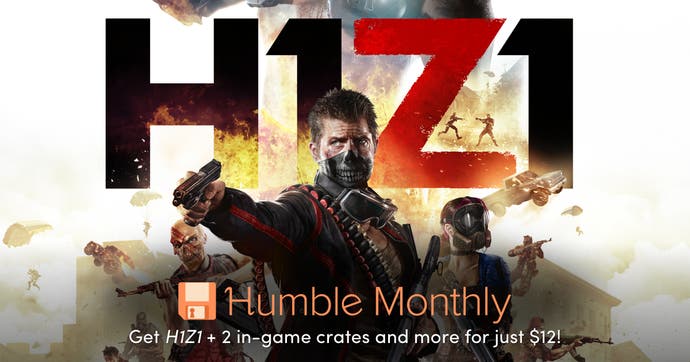 This month's Humble Monthly early unlock is a copy of H1Z1 along with two in-game 'trickster' crates. As always, you'll get that now and a stack of Steam keys at the end of the month as well, and the whole lot will cost you $12 / £10.
H1Z1 for £10 / $12 with Humble Monthly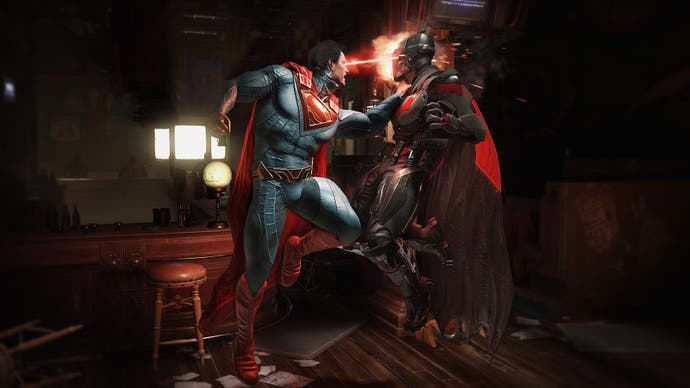 Comic-book beat-'em-up Injustice 2 makes its debut on PC soon and you can currently grab a copy extra cheap by entering the code BRAINIAC during checkout at Green Man Gaming. That'll get you a Steam key for the game just in time for launch.
Injustice 2 on PC (Steam) for £33.99 / $49.99 (use code BRAINIAC) from Green Man Gaming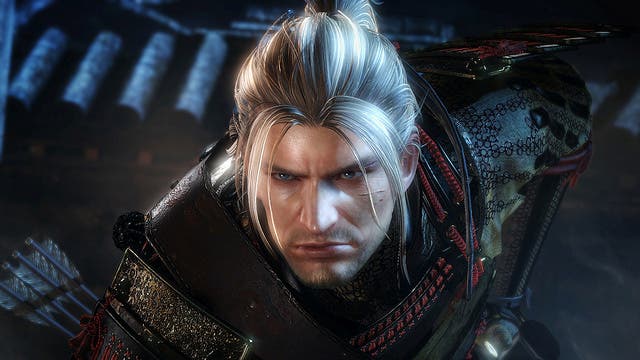 Last week, Nioh finally landed on PC in the form of a feature-packed Steam version. You can currently grab a copy of that cheapest by heading to Green Man Gaming and using the code NIOHEXTRA15 during checkout. That'll knock the price down to £30.59 / $38.24 (make sure you're logged in, too).
Nioh: Complete Edition on PC (Steam) for £30.59 / $38.24 (use code NIOHEXTRA15) from GreenManGaming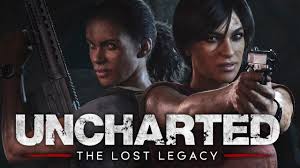 This year's Uncharted adventure, The Lost Legacy, is down to its cheapest ever price in both the UK and US right now, thanks to some early Black Friday deal pricing. You can grab a copy for £19.99 in the UK and $19.99 in the US, because currency conversion isn't fair, clearly.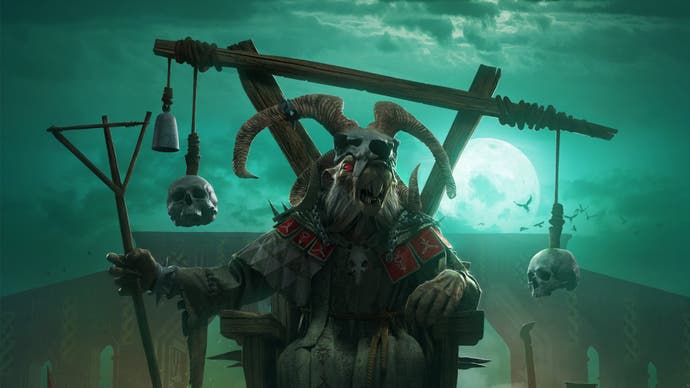 One last thing at Humble now, as this weekend the site is hosting its Games Workshop sale, featuring up to 90 per cent off a range of titles from franchises like Warhammer, Space Hulk, Blood Bowl and such.
Games Workshop sale from Humble Store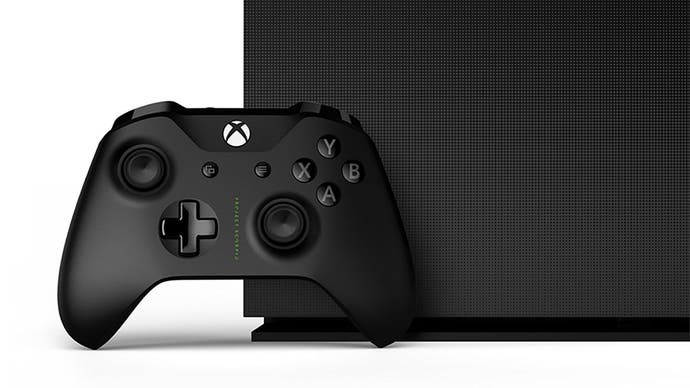 Those that missed out on the limited edition 'Project Scorpio Edition' of the Xbox One X console - complete with 'Scorpio' branding and original Xbox throwback box - can rejoice. Microsoft's online store has put more Scorpio Editions in stock, available to buy now that the console is officially out.
UK Deals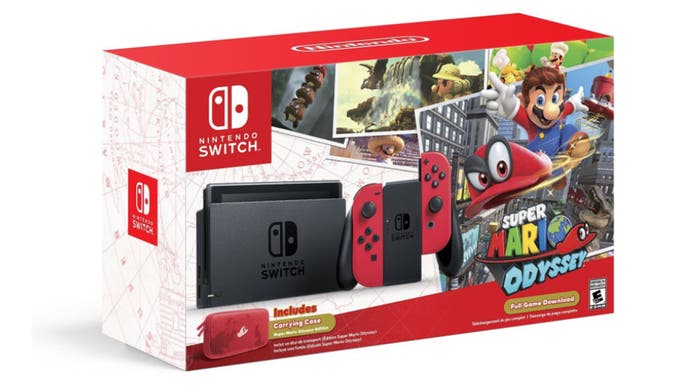 Those looking for Nintendo Switch console discounts over Black Friday may end up disappointed - it's much more likely that we'll be seeing a slew of Switch consoles bundled with free games instead. Tesco's getting in on the bundling early with this Nintendo Switch console with Super Mario Odyssey, the Limited Edition Red Joy-Con pair and Mario + Rabbids, all for £329.99.
Nintendo Switch with Limited Edition Red Joy-Cons, Super Mario Odyssey and Mario + Rabbids for £329.99 from Tesco Direct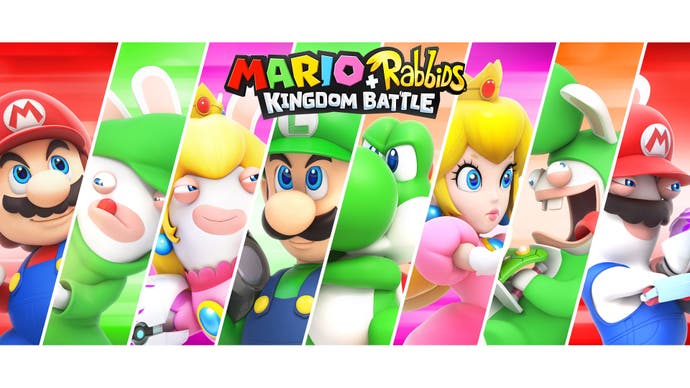 If you only need Mario + Rabbids, however, that can be yours for its lowest price yet - £34.85 over at SimplyGames.
Mario + Rabbids: Kingdom Battle on Switch for £34.85 from SimplyGames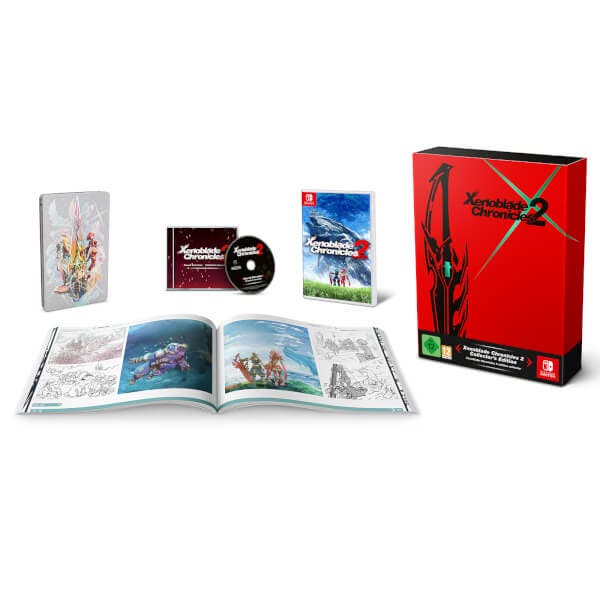 Over at Nintendo's official store, the Xenoblade Chronicles 2 Collector's Edition for Switch will cost you £80. Head to Amazon right now, though, and you can pre-order a copy for £10 less, bringing the cost to £69.99. Better still, if you're a Prime member, you'll get an extra £2 knocked off the price and be paying £67.99, which frees up more money to spend on that Xenoblade-themed Pro Controller.
Xenoblade Chronicles 2 Collector's Edition on Nintendo Switch for £69.99 (£67.99 with Prime) from Amazon UK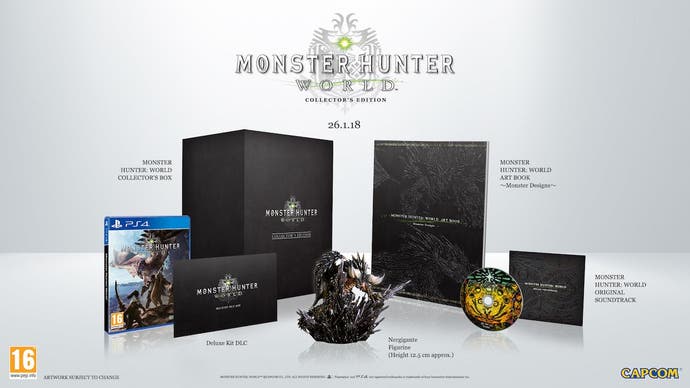 That Monster Hunter World game is shaping up to be a bit of a looker, isn't it? Never before have armour-clad cats roasting chickens en masse looked this good. Currently, you can snag a pre-order for the game's massive collector's edition - featuring a Nergigante figurine, art book, soundtrack and DLC - over at GAME for £135 on PS4 or Xbox One.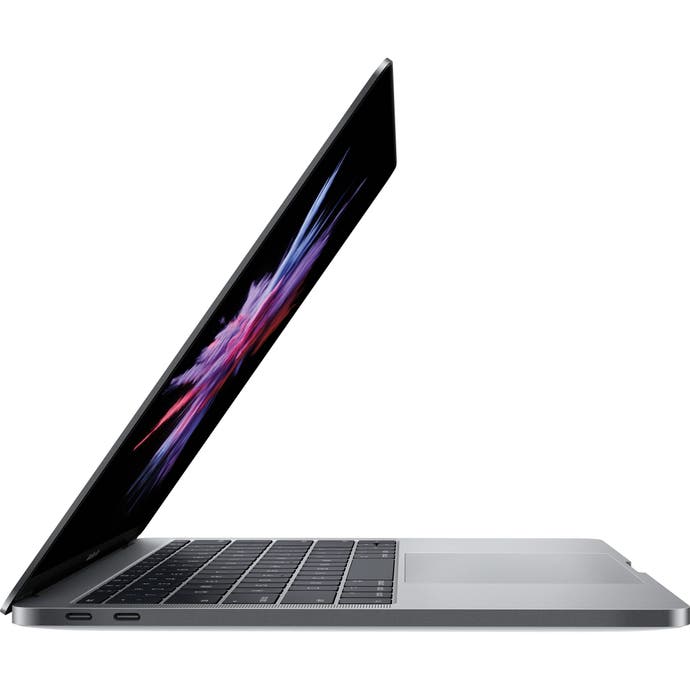 John Lewis is currently offering the cheapest price around for a 2017 edition MacBook Pro 13-inch model. This version comes with a 128GB hard drive, an i5 processor, 8GB of RAM and Intel integrated graphics. It also comes with a John Lewis two-year warranty, which is nice. The cheapest I've seen this one recently has been about £1149, making this the cheapest price for a 2017 edition MacBook around.
MacBook Pro 13-inch 128GB 2017 edition laptop for £1099 from John Lewis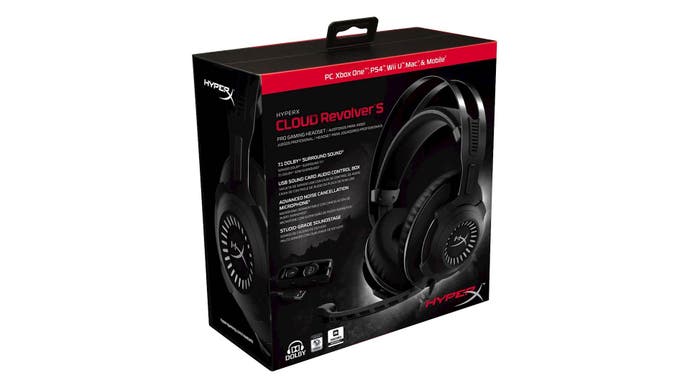 HyperX is a company that has made a bit of a name for itself over the past few years. Specialising in making gaming accessories and peripherals, the main product of HyperX is gaming headsets. Right now, you can save £50 off the price of the Cloud Revolver S multiformat headset, bringing the price down to £90 temporarily.
HyperX Cloud Revolver S Gaming Headset for £89.99 from Currys PC World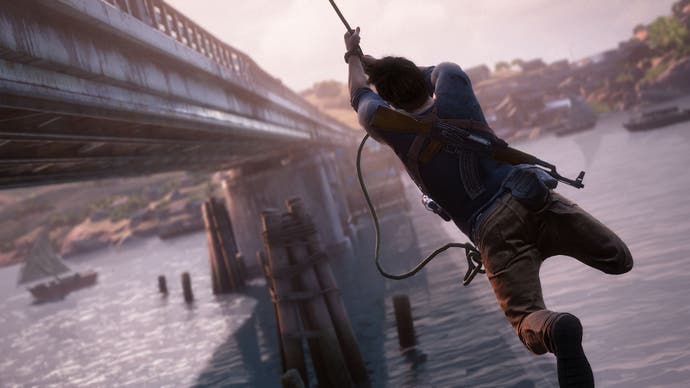 To this day, Uncharted 4 remains one of the absolute must-own games for any and all PS4 owners. If you are currently outside of that group of people, you can add a copy of the game to your collection for £20 today.
Uncharted 4: A Thief's End on PS4 for £19.99 from Amazon UK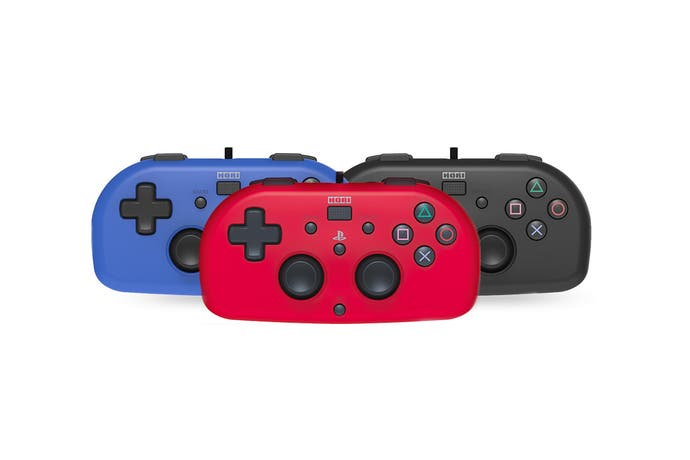 You may have spotted the wired Hori mini gamepad controller ("you know, for kids") when it was announced earlier this year. You can now pre-order this one in multiple colours over at Amazon for the conveniently cheap price of £20.
Hori Wired Mini Gamepad for PS4 for £19.99 from Amazon UK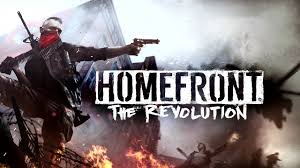 Homefront The Revolution has been out a while, but it's never quite been priced as low as £4 before. Well, it is now that price on both console formats - and the Xbox One version just got a shiny new Xbox One X enhancement patch, too.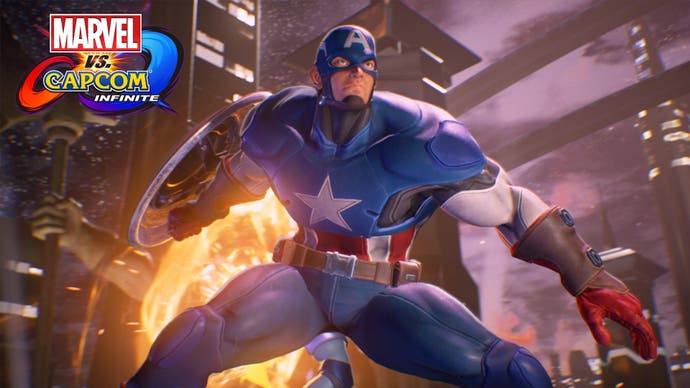 Capcom's crossover fighting game that didn't quite manage to light the world on fire when it released a couple of months ago, Marvel vs. Capcom Infinite, can now be yours for the eyebrow-raisingly low price of £22 on consoles.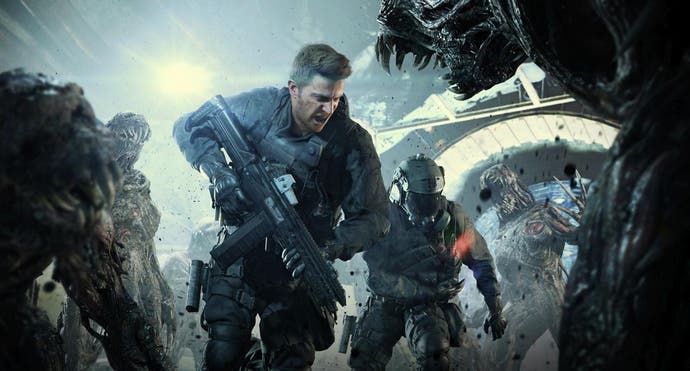 One of my favourite games of the year and arguably one of the best horror games to be released in the past few years, Resident Evil 7, gets a feature-packed Gold Edition next month. You can pre-order yourself a copy of that edition for £30 on Xbox One or PS4 right now.
If you're not so fussed about the extra downloadable content packs, you can grab the original copy of the game at the crazy low price of £15 on consoles.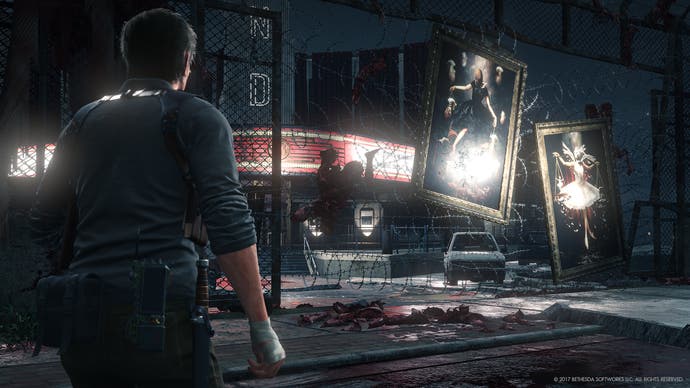 One of the other successes of the year when it comes to horror games, The Evil Within 2, is seeing its first major discount this week. Over at Amazon, you can pick up a PS4 copy of the game for £29.99, its lowest price yet.
The Evil Within 2 on PS4 for £29.99 from Amazon UK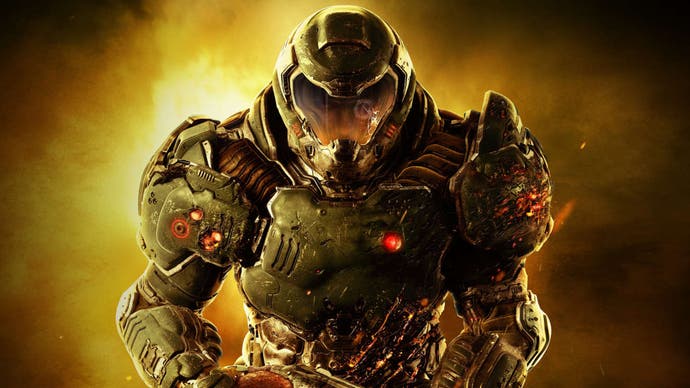 Doom is out on Nintendo Switch now, which is a lovely thing . If, however, you don't fancy taking your demon murder simulator on the go, you can pick up the Xbox One or PS4 version of the game for dirt cheap over at Amazon, where a boxed copy will cost you £9.49 right now.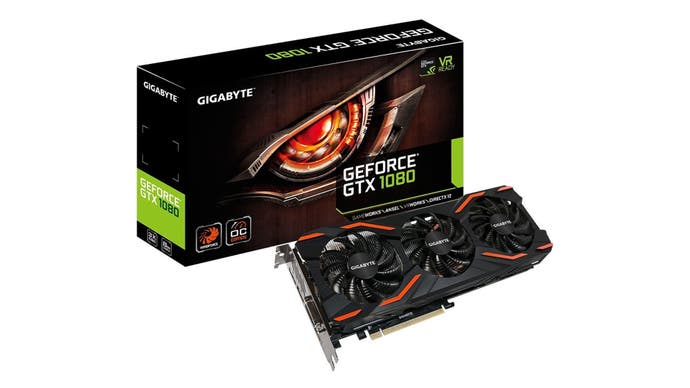 If you're currently looking to build or upgrade your gaming PC, be aware that if you pick up a Gigabyte GeForce GTX 1080 right now at the discounted price of £494, you'll get a free copy of Destiny 2 along with your purchase.
Gigabyte GeForce GTX 1080 8GB graphics card with free Destiny 2 for £473.75 from Amazon UK
US Deals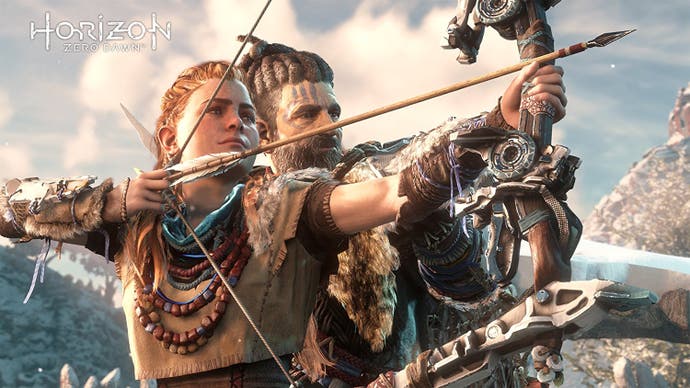 Now that the Frozen Wilds is out, it kind of makes sense that Horizon Zero Dawn would see a discount around Black Friday time. As it turns out, said discount is here a little earlier than anticipated, as you can pick up the original edition of the game for $19.99 this week.
Horizon Zero Dawn on PS4 for $19.99 from Amazon US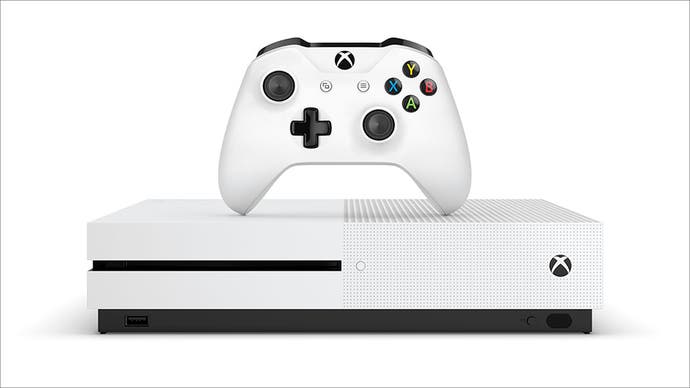 To kick off its Black Friday offerings a touch early, Walmart has launched a superb bundle deal on an Xbox One S console. You'll get the console along with a copy of Halo Master Chief Collection, your choice of new release title, extra controller and a 4K Blu-ray thrown in for good measure. All that will cost you $249, but be quick since the offer finishes November 12th.
Xbox One S with game, 4K Blu-ray and extra controller for $249 from Walmart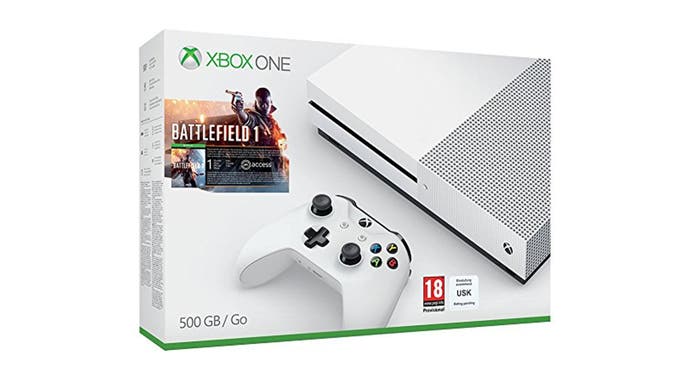 Elsewhere on the internet, you can pick up an Xbox One S 500GB console along with Battlefield 1, Overwatch Game of the Year Edition and an extra controller, all for $229.99 from AntOnline's eBay outlet.
Xbox One S 500GB with Battlefield 1, Overwatch GOTY and extra controller for $229.99 from eBay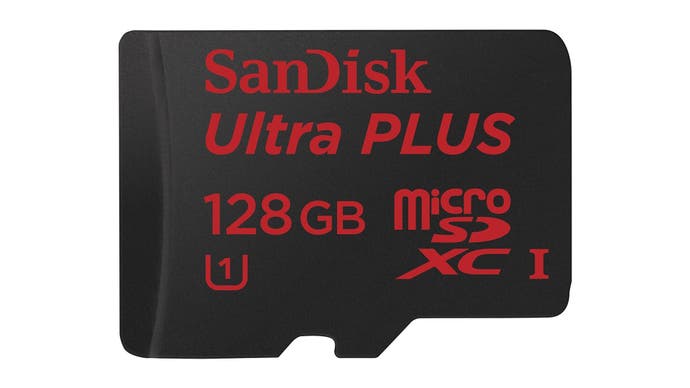 Whether you're a Nintendo Switch owner in search of more storage space or you just have a whole lot of family photos clogging up your PC's hard drive, you may want to grab this SanDisk 128GB MicroSDXC card while it's reduced down to $30 this week.
SanDisk Ultra Plus 128GB MicroSDXC memory card for $29.99 from Best Buy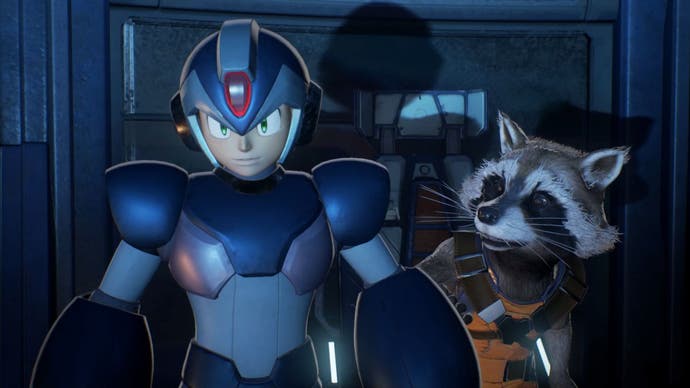 Similarly to the UK, the US is getting a cut-price copy of Marvel vs. Capcom Infinite right now. Head over to Amazon and you can pick up the crossover brawler for just under $40 right now.
Marvel vs. Capcom Infinite for $39.99 from Amazon US
With that, we're done for another week. Keep in mind that deals, prices and availability can change at the drop of a hat, so apologies if you miss out on something you wanted. I'll be over at Jelly Deals, scouring the world wide web for more deals. Feel free to visit, or follow us on Twitter and give us a like on Facebook.
Did you know that Jelly Deals has launched a newsletter? Let us bring the best deals directly to you each day. Subscribe here, if that seems like your kind of thing.