Jelly Deals roundup: Gran Turismo Sport, 4K TVs, Halloween sales and more
Plus, Overwatch Nendoroid figures up for pre-order.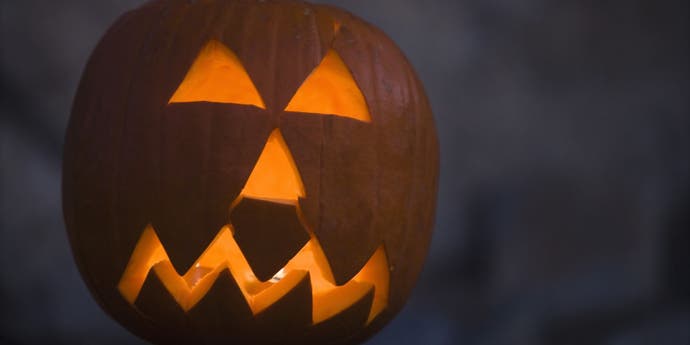 A note from the editor: Jelly Deals is a deals site launched by our parent company, Gamer Network, with a mission to find the best bargains out there. Look out for the Jelly Deals roundup of reduced-price games and kit every Saturday on Eurogamer.
---
To say it has been a busy week for the gaming industry would be an understatement. While we still have a few weeks left to see what kind of Black Friday games deals we can expect, things are only going to get busier as we approach the end of the year. While everything in me right now is resisting the urge to dive headfirst into Wolfenstein 2 as I write this, we've got another batch of the week's best gaming deals to check out. Let's go ahead and do that now so we can all get back to Nazi punching, hat throwing or pyramid climbing.
As usual, we've got deals that'll work in the UK, deals that'll work in the US and some deals that will work in both the UK and US, as well as presumably many other places. Let's get started.
UK & US Deals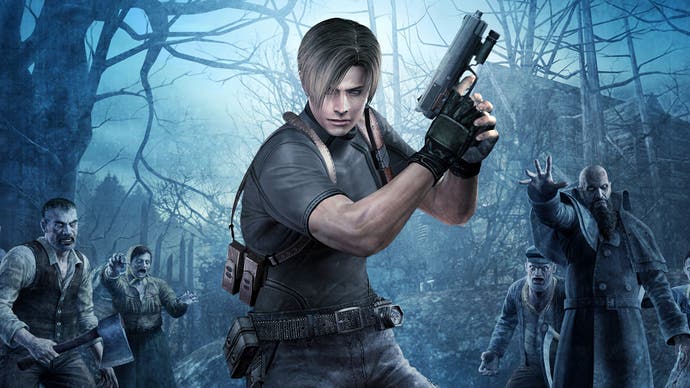 GOG's Halloween Sale is now live and features over 200 games, all discounted up to 90 per cent in celebration of the spookiest of seasons. There are some absolute classics in this range, along with some fairly recent releases, and you'll get a free copy of Tales From The Borderlands when you spend $15 or more, too. All the games bought here are DRM-free versions.
Humble's got its own Halloween offerings up for grabs, too, with a free copy of Guns of Icarus Online thrown in for good measure. As with a few of the other sales, there's up to 90 per cent off a range of games at the Humble store. Your purchases here will contribute to charity and usually result in Steam keys.
Haunted Halloween sale from Humble Store
Green Man Gaming is also getting in on the Halloween Sale fun, with a massive batch of discounts spanning everything from Limbo to Resident Evil 7, just in case you needed some extra spooks in your life.
Halloween Sale from Green Man Gaming
Then, of course, you can go straight to the source and check out the current Halloween sale over at Steam directly.
In addition to all of those places, you can even head over to the official Ubisoft store and pick up some savings as part of the site's 'Crazy Halloween Sale' right now.
Crazy Halloween Sale from Ubisoft Store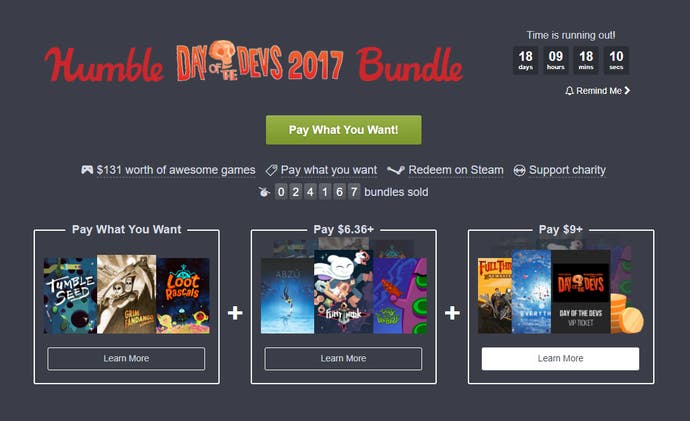 Humble is celebrating the upcoming Day of the Devs event in San Francisco with a noticeably Double Fine tinged Humble Bundle this week. You'll find Grim Fandango, Day of the Tentacle and Full Throttle remasters in there, along with some indie gems like Flinthook. Here's what you can get:
Pay what you want
TumbleSeed
Grim Fandango Remastered
Loot Rascals
Pay more than the average
ABZU
Flinthook
Day of the Tentacle Remastered
Pay $9 (£6.83) or more
Full Throttle Remastered
Everything
Day of the Devs VIP ticket
$2 Humble Wallet credit (Humble Monthly subscribers only)
Pay what you want for the Humble Day of the Devs 2017 Bundle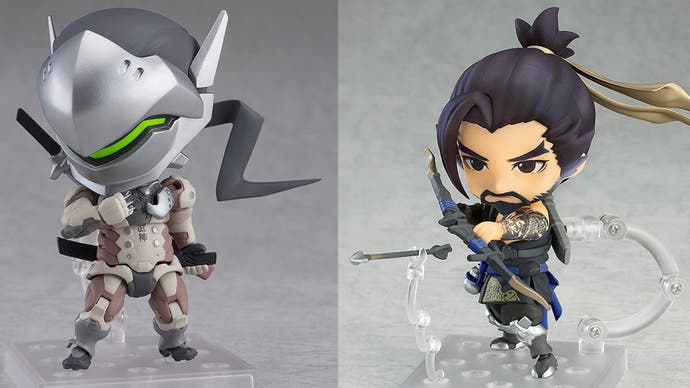 If you're of the Overwatch fan persuasion, you may want to check out the latest Nendoroids to be birthed into the world. This time, it's Hanzo and Genji to have been given the chibi figurine treatment. These will set you back £31.01 / $39.99 each, plus shipping.
UK Deals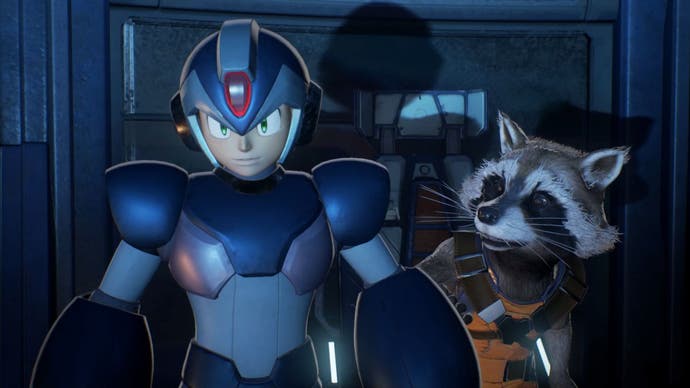 Marvel vs. Capcom Infinite is barely a month old but it's already been discounted all the way down to just under £25 on both Xbox One and PS4.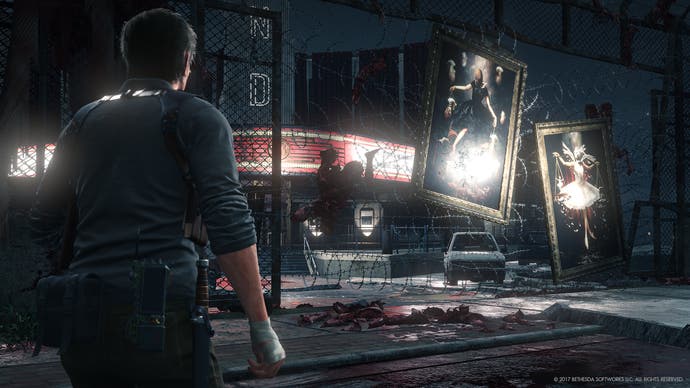 Continuing the trend of brand new games getting prices slashed well in advance of Black Friday week, The Evil Within 2 can be yours on either Xbox One or PS4 right now for £32.86 if you go through ShopTo.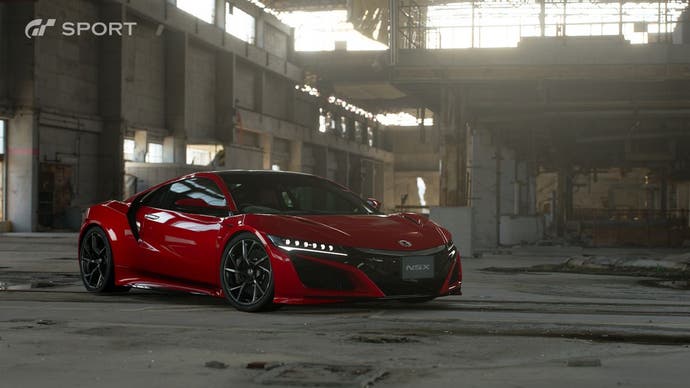 Gran Turismo Sport has only just been released but it's already been discounted. Over at Simply Games, you can grab a copy for just shy of £35 this week, that is, while stock lasts.
Gran Turismo Sport on PS4 for £34.99 from Simply Games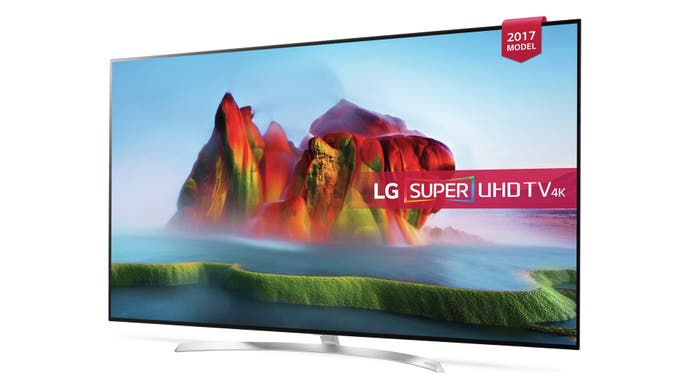 Currently, you can save £300 off the price of this 55-inch LG 4K television with HDR. You'll get free delivery too and you can opt to add a Now TV Smart Box for £12.49 on top of if you like.
LG 55SJ850V 55-inch 4K HDR TV for £799 from Argos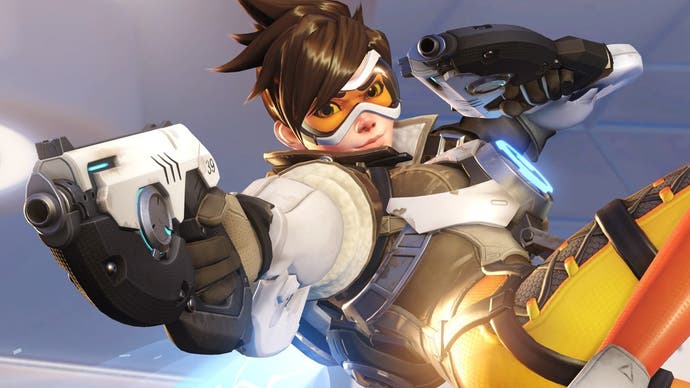 Overwatch is back in one of these deals articles - this time the console version of the Game of the Year Edition of the game is down to £29 over at Amazon UK.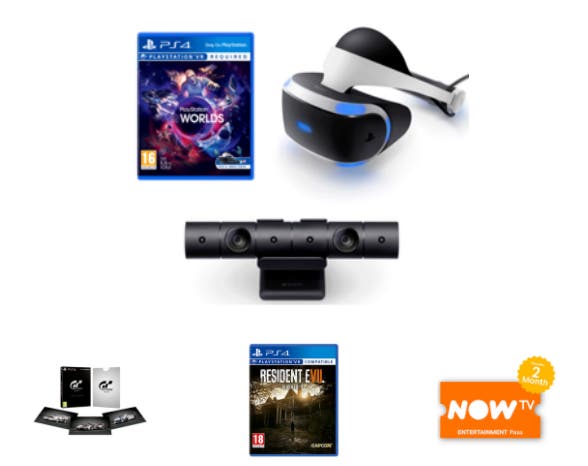 PSVR deal time! Over at GAME, you can pick up a bundle of stuff along with a PlayStation VR headset and save a bunch of money in the process. £350 will get you a PSVR headset, PS Camera, PSVR Worlds, GT Sport Limited Edition, Resident Evil 7 and a two-month NOW TV pass, all in one big bundle.
PSVR headset with PS Camera, PSVR Worlds, GT Sport Limited Edition, Resident Evil 7 and two-month NOW TV Entertainment pass for £349.99 from GAME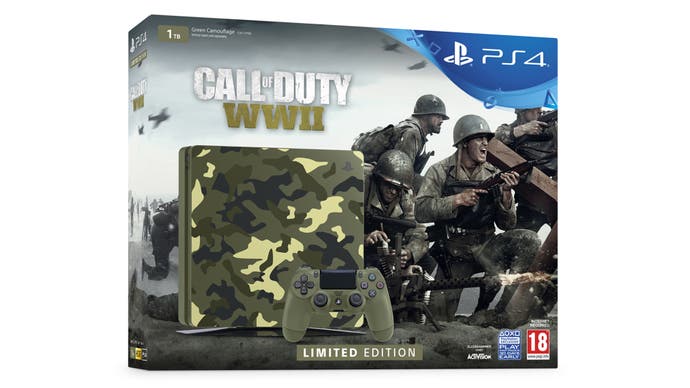 For those in need of a PS4 and an extra gaudy one at that, you can place a pre-order on the Call of Duty WW2 themed camo edition of a PS4 1TB Slim, which will cost you £259.99 exclusively from Tesco Direct in the UK.
Limited Edition Call of Duty WW2 PS4 1TB console for £259.99 from Tesco Direct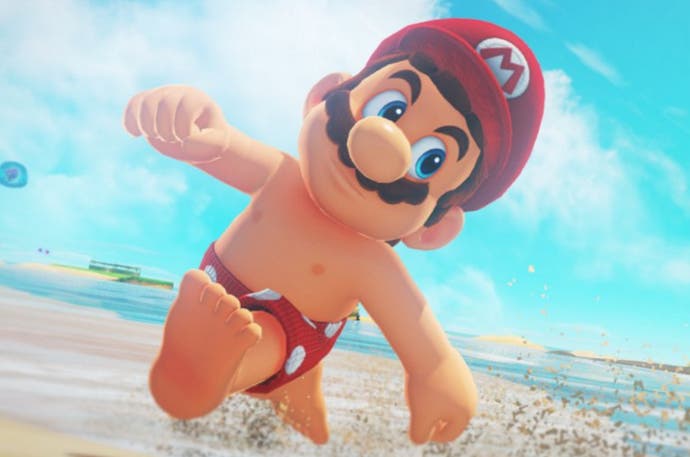 If you're after not only a Nintendo Switch console but Super Mario Odyssey along with it, you can grab a bundle of the two from GAME right now and save a little bit of cash. The pair of those will cost you £309.99 at the moment.
Nintendo Switch with Super Mario Odyssey for £309.99 from GAME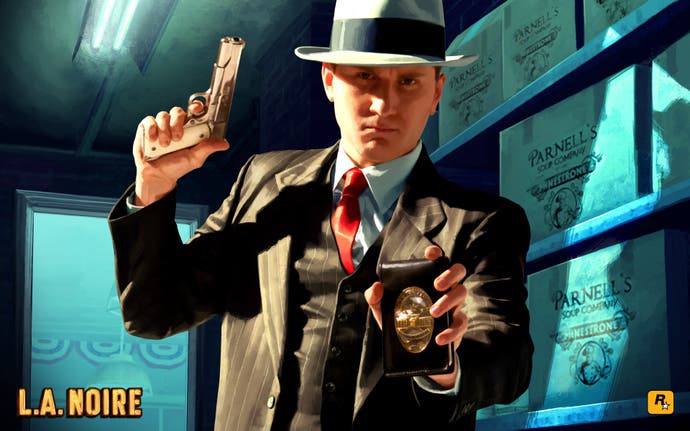 The upcoming remaster of Rockstar's cop 'em up, L.A. Noire is available to pre-order cheapest from Simply Games, where a PS4 or Xbox One boxed copy will cost you £26.85 right now.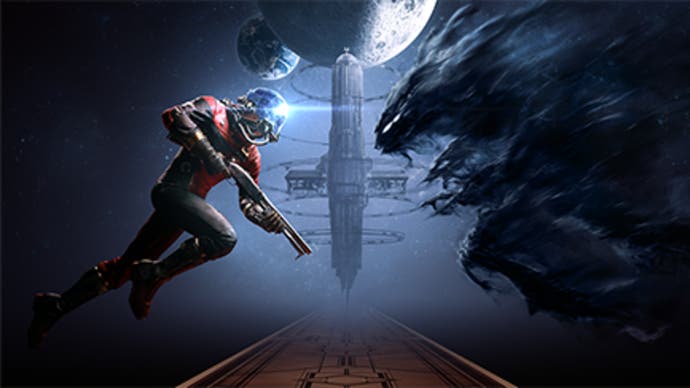 Another day, another Prey discount. Just in time for Halloween, Bethesda's spooky alien shooter is down to £13.50 on consoles.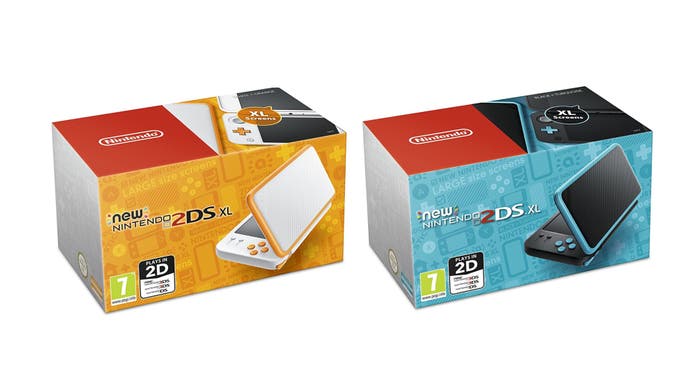 If you happen to be an Amazon Prime member, you can get a New Nintendo 2DS XL in either of its fancy colour schemes for £10 less than the regular price. That's a Prime exclusive offer, though, so keep that in mind.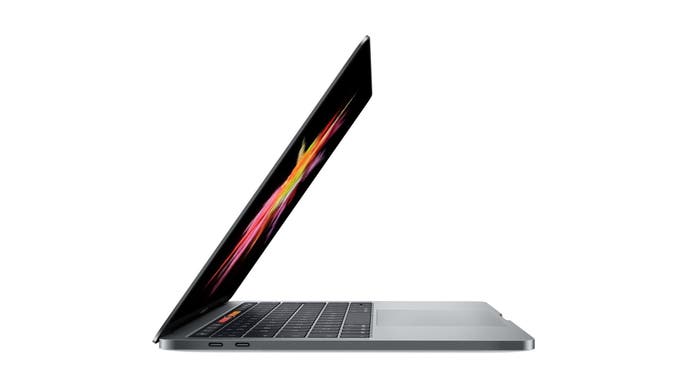 It's a rare thing to see discounts on MacBook laptops, even if they aren't the most recent model, so this offer of a 12-inch MacBook from 2016, available in all four colours for £999 is hardly one to scoff at.
Apple MacBook 12-inch laptop (2016 model) for £999 from John Lewis
US Deals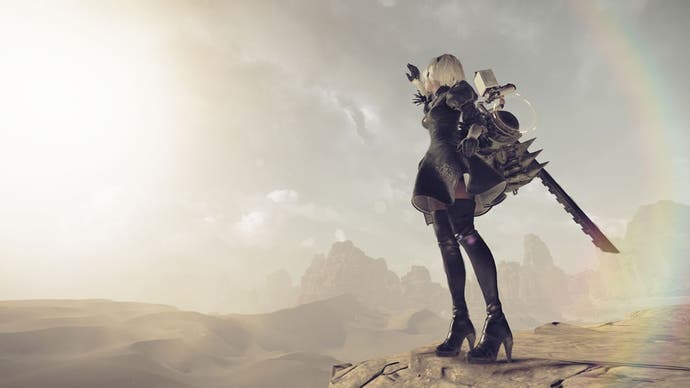 If you have a need to get existential with the latter half of your year, you can go ahead and pick up a copy of Nier Automata while it's discounted down to $35 over at GameStop.
Nier Automata on PS4 for $34.99 from GameStop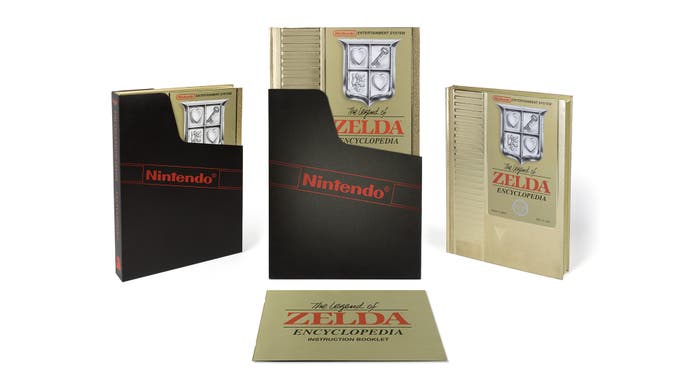 In case you didn't already put down a pre-order on the Zelda Encyclopedia the last time I mentioned it here, you can now pre-order the extra fancy Deluxe Edition of the hardcover book. This version is styled after the luxurious gold cartridge edition of the original game and is only being made in limited quantities.
The Legend of Zelda Encyclopedia Deluxe Edition for $47.99 from Amazon US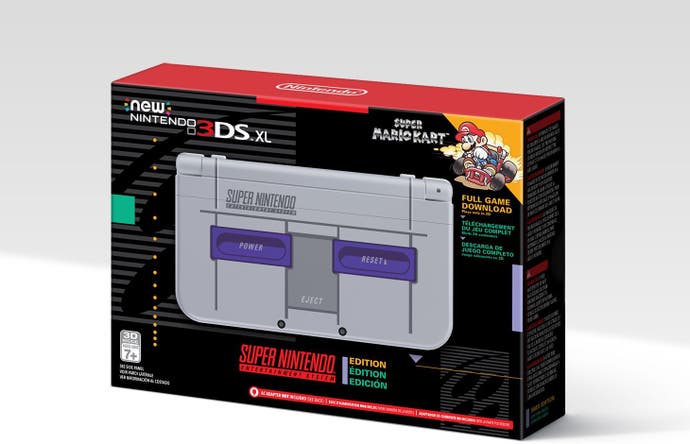 Not long after the UK version made its way onto shelves, the US finally gets a chance to own a New Nintendo 3DS XL console styled after the Super Nintendo. The US version admittedly features a colour scheme that's a lot more subdued than the European version, this one might be a real nostalgia trip for you US readers.
New Nintendo 3DS XL Super Nintendo Edition for $199.99 from Amazon US
With that, we're done for another week. Keep in mind that deals, prices and availability can change at the drop of a hat, so apologies if you miss out on something you wanted. I'll be over at Jelly Deals, scouring the world wide web for more deals. Feel free to visit, or follow us on Twitter and give us a like on Facebook.
Did you know that Jelly Deals has launched a newsletter? Let us bring the best deals directly to you each day. Subscribe here, if that seems like your kind of thing.