Jelly Deals roundup: Resident Evil 7, Gears of War 4, The Last Guardian and more
Plus, Cannon Fodder is the best Amiga game.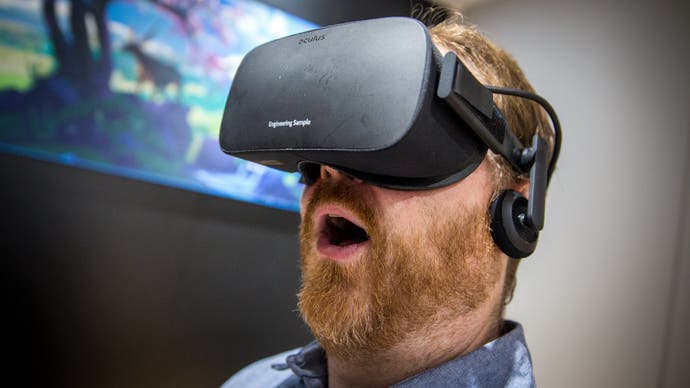 A note from the editor: Jelly Deals is a deals site run by our parent company, Gamer Network, with a mission to find the best bargains out there. We've invited the Jelly Deals team to share a weekly roundup of (mostly) gaming-related bargains with us, so we can pass their tips on to you. Full disclosure: if you make a purchase from one of these links, we may receive a small commission from the retailer. Hopefully you'll find it useful!
---
Happy New Year, everybody! Congratulations on making it all the way into 2017, the most angular of years to look at written down. This year will undoubtedly bring about a whole bunch of change - a new Nintendo console is always going to be a spectacle - as well as some familiar faces - looking at you, return of Assassin's Creed. Hopefully, you're all feeling extra well rested after the holiday break you presumably had, and maybe you've got some Christmas money to burn on something fancy and new, just for yourself.
With that in mind, we've got a whole new batch of stuff to check out this week, so let's get cracking. As is the norm, we've got deals that'll work in the UK, deals that'll work in the US and some deals that will work in both the UK and US - as well as presumably many other places.
UK & US Deals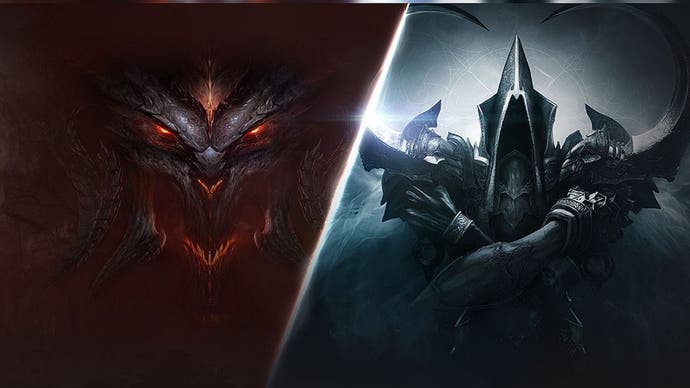 Just in time for that 20th anniversary patch, the PC version of Diablo 3 has had its price slashed by Blizzard itself. Head over to Battle.net via the link below and for £14.99 / $19.99 / €19.99 you can get your virtual hands on the digital edition of the Diablo 3 Battle Chest, which comprises the original Diablo 3 game as well as its Reaper of Souls expansion.
Diablo 3 Battle Chest download for £14.99 / $19.99 / €19.99 from Battle.net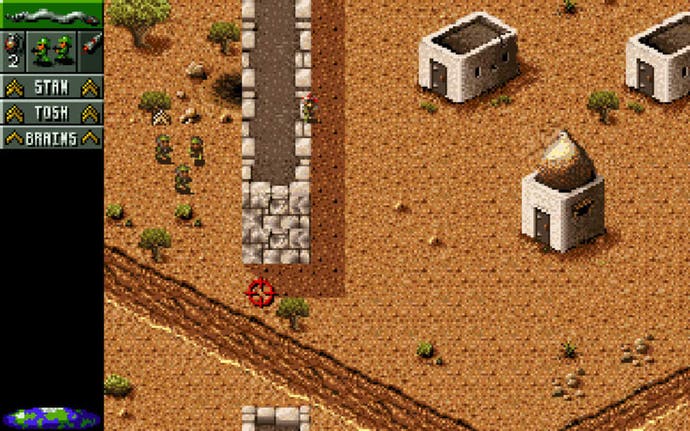 GOG is kicking off what it is calling the 'first of many' weekly sales with a range of games made up of a few handpicked indie titles like Pan-Pan, Pid and Shelter 2 alongside some of the Amiga's absolute finest, in the form of Cannon Fodder, Cannon Fodder 2 and Sensible World of Soccer 96-97. Those last three are £1.49 / $1.99 each, by the way. Now I'm not going to tell you exactly which of the games in this range to buy... actually, I am. It should definitely be Cannon Fodder and Sensible Soccer. Just for the record.
'First of Many' weekly sale from GOG featuring Cannon Fodder, Sensible World of Soccer, and more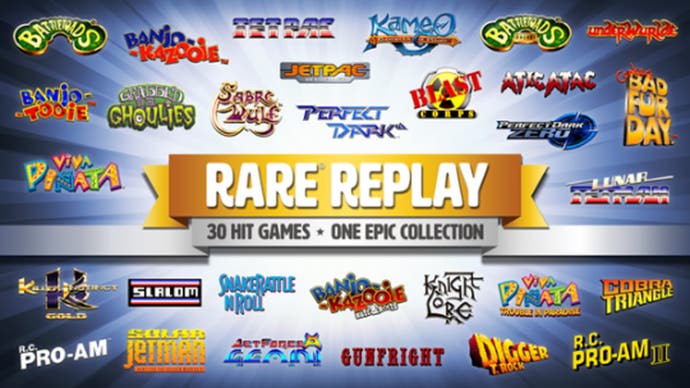 Thirty games made by Rare, all in one neat little package for £8 / $12, anyone? If that strikes your fancy, you can head over to the Microsoft Store and pick up a digital copy of Rare Replay and enjoy just that. It's reduced in price for the next few days only, so get in there while you can.
RARE Replay on Xbox One for £8 / $12 from Microsoft Store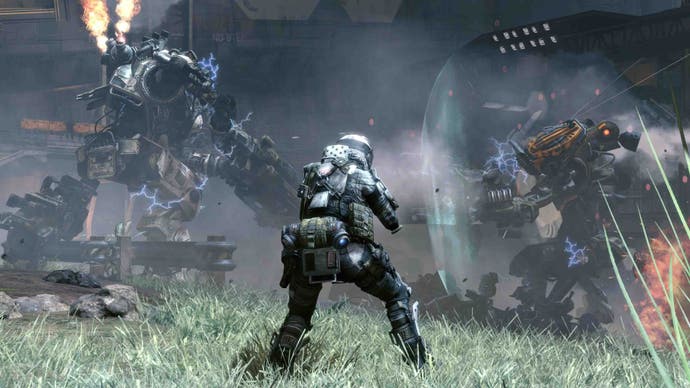 EA is ringing in the new year with its own Origin-based 'New Year Sale', featuring some of last year's heavy hitters as PC downloads with decently sized discounts. The entire range is worth a look, so be sure to give that link below a click and see for yourself - but here are some highlights in the meantime. Prices are in GBP but the deals are worldwide, so your mileage may vary.
The Witcher 3: Game of the Year Edition for £20.99
Dragon Age Inquisition for £7.49
Need For Speed for £7.49
Star Wars Battlefront for £8.33
Titanfall 2 for £24.99
The Sims 4 for £16.66
Mirror's Edge Catalyst for £12.49
Sim City for £3.74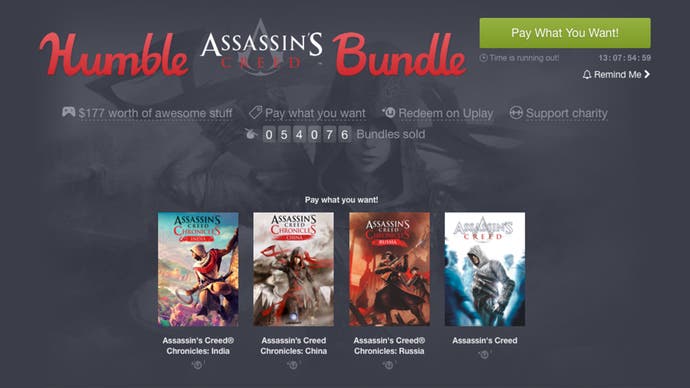 Humble Bundle time again! This time, the folks over at Humble have gathered together a smattering of Ubisoft's murderous action adventure series to create the Humble Assassin's Creed Bundle. Pay what you want and get access to up to eight titles, from the smaller-scale Chronicles series up to the slightly questionable Assassin's Creed Unity. Two out of three of fan-favourite Ezio's outings are represented, too, with the slightly baffling omission of Assassin's Creed Revelations.
The full list of games up for grabs:
Pay what you like
Assassin's Creed Chronicles: India
Assassin's Creed Chronicles: China
Assassin's Creed Chronicles: Russia
Assassin's Creed
Pay more than the average
Assassin's Creed Liberation HD
Assassin's Creed III with King George DLC
Assassin's Creed II Deluxe Edition
Pay $15 / £12.21
Assassin's Creed Unity
Assassin's Creed Brotherhood
Pay what you want for Humble Assassin's Creed Bundle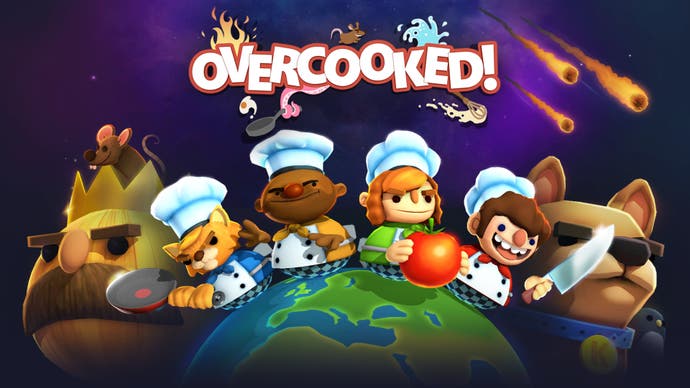 Just in case you didn't get enough of the 'too many cooks' vibe from the recent holiday season, you can give yourself and your friends the gift of the manic, kitchen-based friendship-ender that is Overcooked. You and up to three pals can 'co-operate' in order to deliver well-made meals and satiate the great spaghetti-based destroyer of worlds. That last part isn't a joke, it's literally the plot of the game, by the way. Either way, the game can be yours on PC right now for £7.46 when you use the code WINTER10 at checkout.
Overcooked on PC (Steam) for £7.46 using code WINTER10 from Green Man Gaming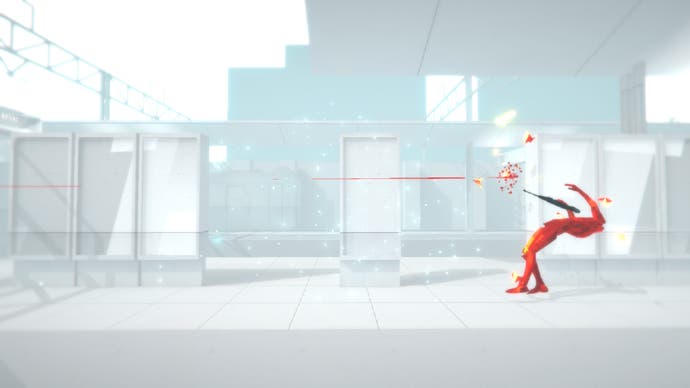 Some would have you believe that Superhot is the most innovative shooter you'll play in years. If you, too, want to join in and see what all the fuss is about, head over to the link below, enter the code WINTER10 on checkout and grab a copy of the game for £9.26 (or your local currency equivalent).
Superhot on PC (Steam) using code WINTER10 from Green Man Gaming
UK Deals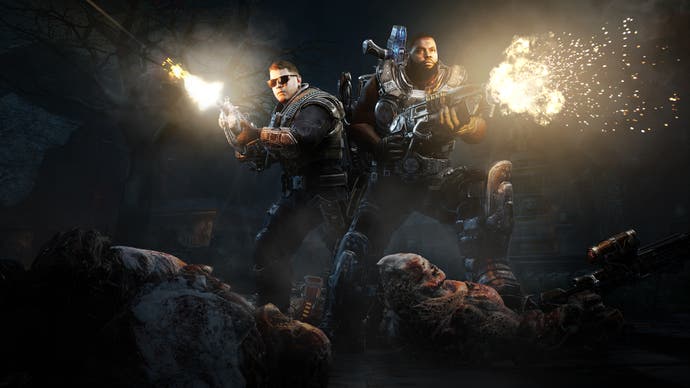 Continuing the trend of recently released video games finding their way down to almost bargain-basement-level pricing within months, Gears of War 4 is currently available for £19.99. With all the madness that happened in the last couple of months of 2016, you'd be forgiven for having missed this one, but it's hard to turn down at that price. Better still, the digital version is also reduced to £24.99, the benefit there being that as a 'Play Anywhere' title, it will unlock the PC version as a nice bonus. That Run The Jewels DLC pack will still cost you extra, though.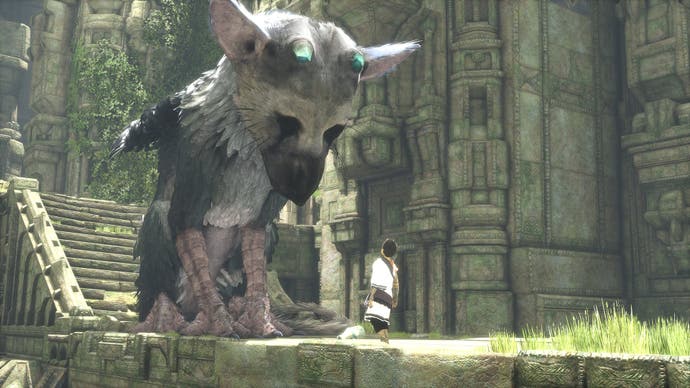 The Last Guardian found itself priced just shy of £25 a day or two before Christmas, and quickly sold out at the time. Well, it's now back in stock at ShopTo and still priced at £24.85, at least for the time being. If you haven't yet dropped the cash to play this game, a decade in the making, it's yet to get cheaper than this.
The Last Guardian for £24.85 from ShopTo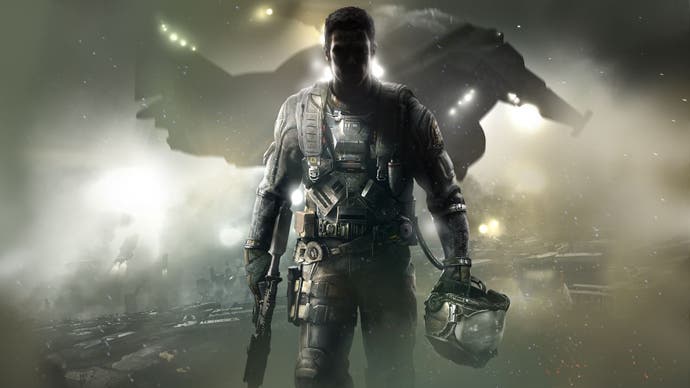 Call of Duty couldn't escape the recent trend of new releases crashing in price shortly after launch, either. Infinite Warfare can currently be picked up on Xbox One or PS4 for £18.85, the lowest price it's ever been available for. That includes the Zombies in Space and Terminal bonus maps and all that jazz, too. Plus, it's a relatively cheap way to get more Jon Snow in your life.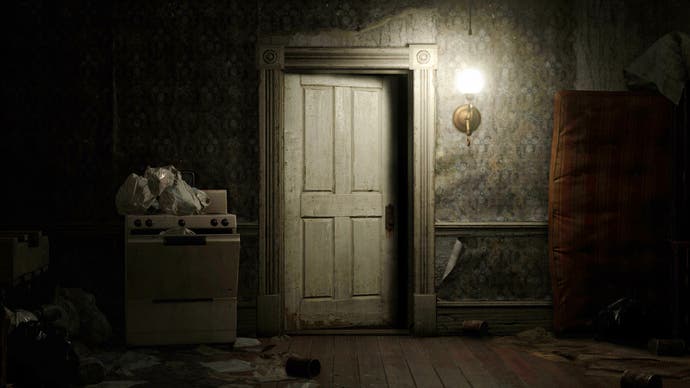 I'm really looking forward to Resident Evil 7. It seems to be aping P.T. just enough without being a carbon copy, while steering as far away from the mess that was Resident Evil 6 as possible. I think this one has the potential to be superb. If you're planning to play the game on PC, you have the added benefit of the game working out much cheaper than the console equivalents. Specifically, Amazon UK is selling the boxed PC version for a mere £26 pre-launch, with Prime members getting an additional £2 off for pre-ordering and only paying £24. Plenty of money leftover to buy that ludicrous 4D candle then, right?
Resident Evil 7: Biohazard on PC for £26 (£24 for Prime members) from Amazon UK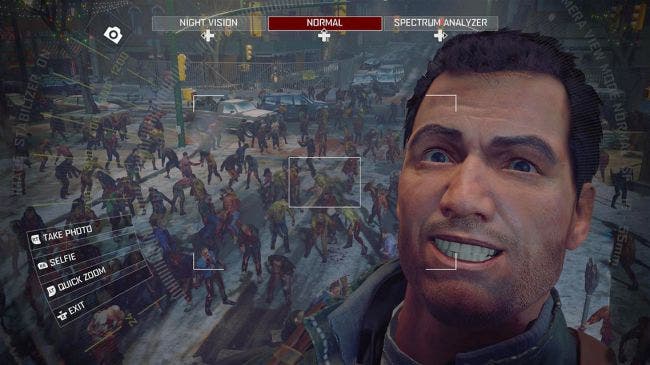 Christmas is over and done, and while you're packing away your decorations for another 11 months, be sure to allow yourself at least one Christmas-related thing to stay out a little longer. That thing being the seasonally festive Dead Rising 4 on Xbox One, which is currently down to just £23.99 through Amazon UK.
Dead Rising 4 on Xbox One for £23.99 from Amazon UK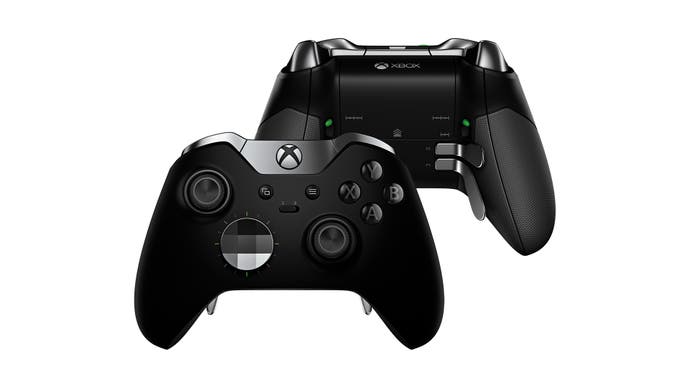 Okay, so the Xbox One Elite Controller is expensive. It always has been and odds are good that it always will be. That being said, it's been gradually sliding down in price recently, and is currently sat at the lowest price yet - £94.99. It's absolutely a luxury item, but it might be my favourite gaming luxury item, and the price drifting below £100 makes it ever so slightly easier to justify.
Xbox One Elite Controller for £94.99 from Amazon UK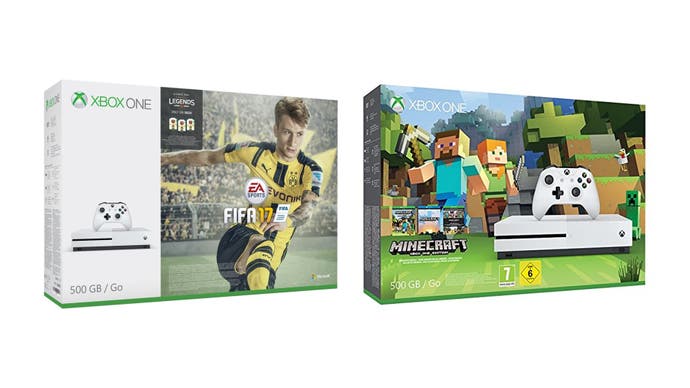 If you got through all of December and didn't bite on any of the console bundles or discounts, you probably won't be tempted by anything January has to offer. That said, Xbox One S consoles have stayed at decent prices into the new year, as evidenced by the below bundles of Xbox One S 500GB consoles with either FIFA 17 or Minecraft costing only £219 at present. Absolutely worth a look if you've got Christmas money to burn.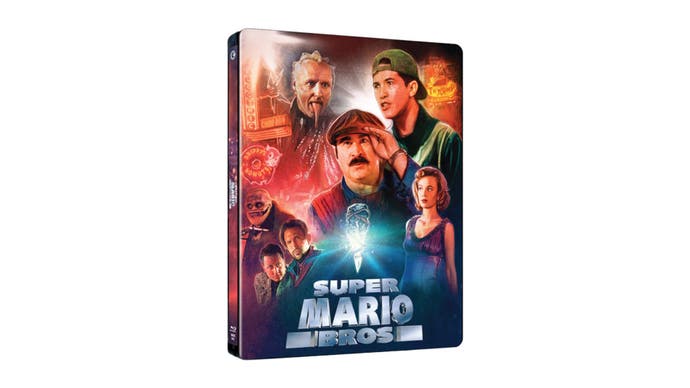 Last and definitely least for this section - Super Mario Bros: The Movie is getting a blu-ray release, in a steelbook case no less, next month. Let me be entirely clear, you should not buy Super Mario Bros: The Movie in any form, but as a lot of you out there seem to have some sort of morbid curiosity or propensity to own movie curios, it's worth mentioning. If you really must own a copy, it'll cost you £15.99.
Super Mario Bros: The Movie on blu-ray for £15.99 from Zavvi
US Deals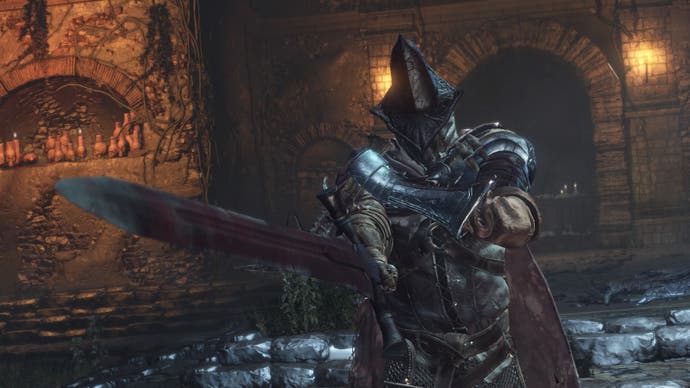 Some part of me was surprised not to see Dark Souls 3 turn up in more people's game of the year lists - and some part of me wasn't. Having sunk dozens of hours into the game, and still counting myself as a novice, I can definitely appreciate that the game isn't to everyone's taste. If you've yet to try your hand at this one, it's currently down to $19.99 on Xbox One and PS4.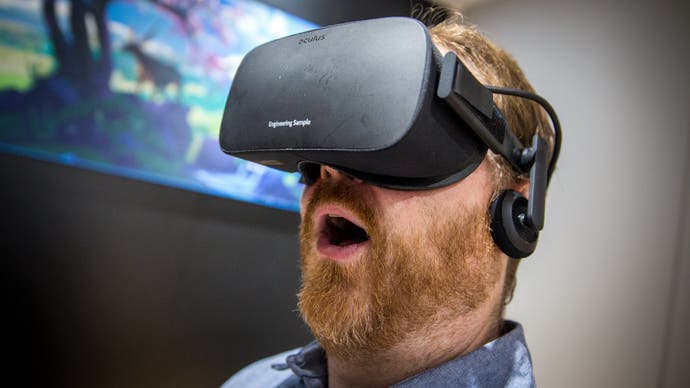 As gaming tech goes, VR is one of the priciest things to be an early adopter of. Right now, though, Best Buy is offering you the chance to pick up an Oculus Rift for $599.99 and get a $150 Best Buy gift card along with your purchase. Considering that the Oculus Touch controllers are out now and cost $200, that means you could get the whole Oculus Rift setup complete with controllers for $650 altogether. There have definitely been worse times to dive into VR.
Oculus Rift for $599.99 with $150 Best Buy gift card from Best Buy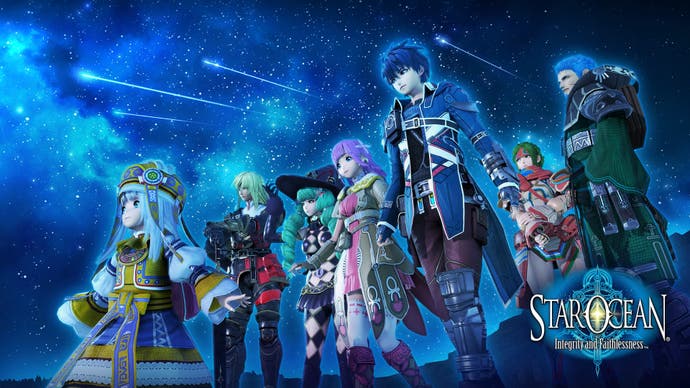 I'm not going to pretend I have a wealth of knowledge about this particular Star Ocean game or, for that matter, Star Ocean as a series. This one has the weird sub-title of "Integrity and Faithlessness", is out on the PS4 and is currently available for $19.55 (though the price has been going between $19 and $25 for the last few days). That's what I can tell you.
Star Ocean: Integrity and Faithlessness on PS4 for $19.55 from Amazon US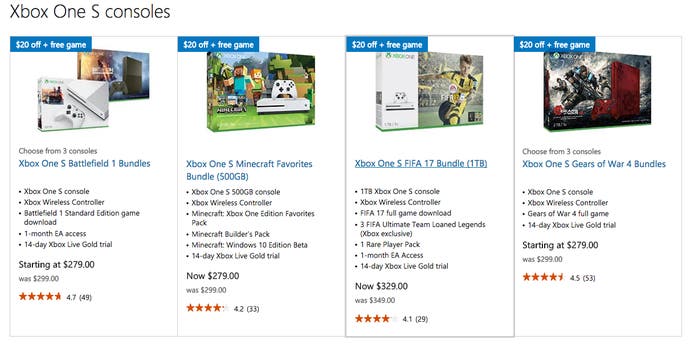 Microsoft itself is currently offering up some decently priced bundles on Xbox One S consoles. While these bundles aren't quite a match for the Black Friday 2016 bundles, they feature $20 off as well as a free game with each. Averaging out at $279 for a 500GB S console, here are some of the best options in the range.
With that, we're done for another week. Keep in mind that deals, prices and availability can change at the drop of a hat, so apologies if you miss out on something you wanted. I'll be over at Jelly Deals, scouring the world wide web for more deals. Feel free to visit, or follow us on Twitter and give us a like on Facebook.