Jelly Deals roundup: Amazon vouchers, MacBook Pro, Humble Jumbo Bundle and more
Plus, virtual David Bowie on your PC for under £2.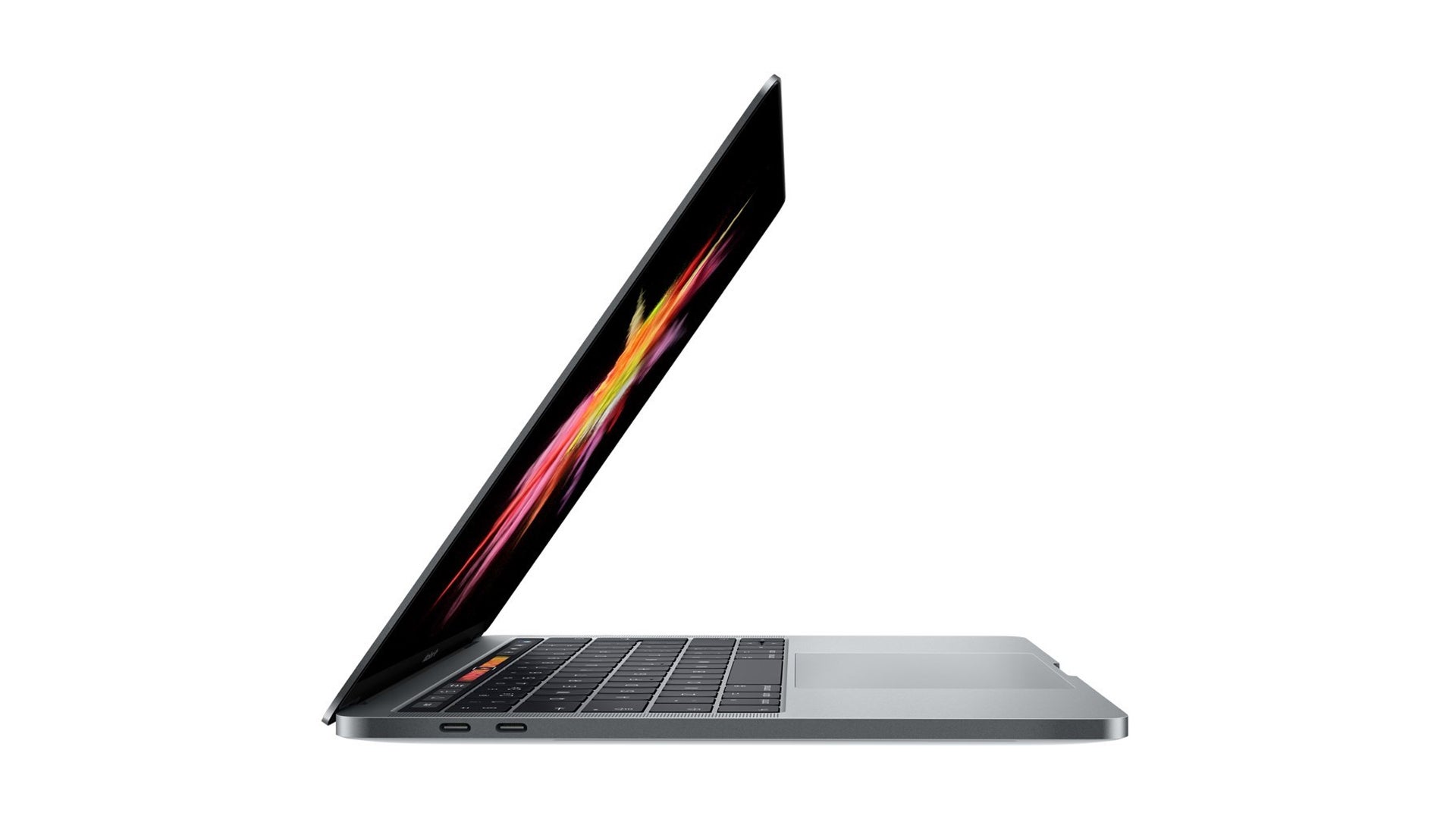 A note from the editor: Jelly Deals is a deals site launched by our parent company, Gamer Network, with a mission to find the best bargains out there. Look out for the Jelly Deals roundup of reduced-price games and kit every Saturday on Eurogamer.
---
We're at the end of another week and if you've had a particularly stressful one and happen to own a Nintendo Switch, let me echo Oli's sentiment about Mario and Rabbids being a bit good and recommend you get on that. Not only is it weirdly subversive, it's 2017's 'most chill game' in my opinion so far. That Grant Kirkhope soundtrack could send me off to sleep, it's so pleasant. Anyway, we're here to take a look at the week's best gaming and tech type deals and we shall do just that. This week gave us discounts on the 2016 MacBook Pro, a handful of Humble offers, your last chance to grab up to £20 games at Amazon, and more.
As usual, we've got deals that'll work in the UK, deals that'll work in the US and some deals that will work in both the UK and US, as well as presumably many other places. Let's get started.
UK & US Deals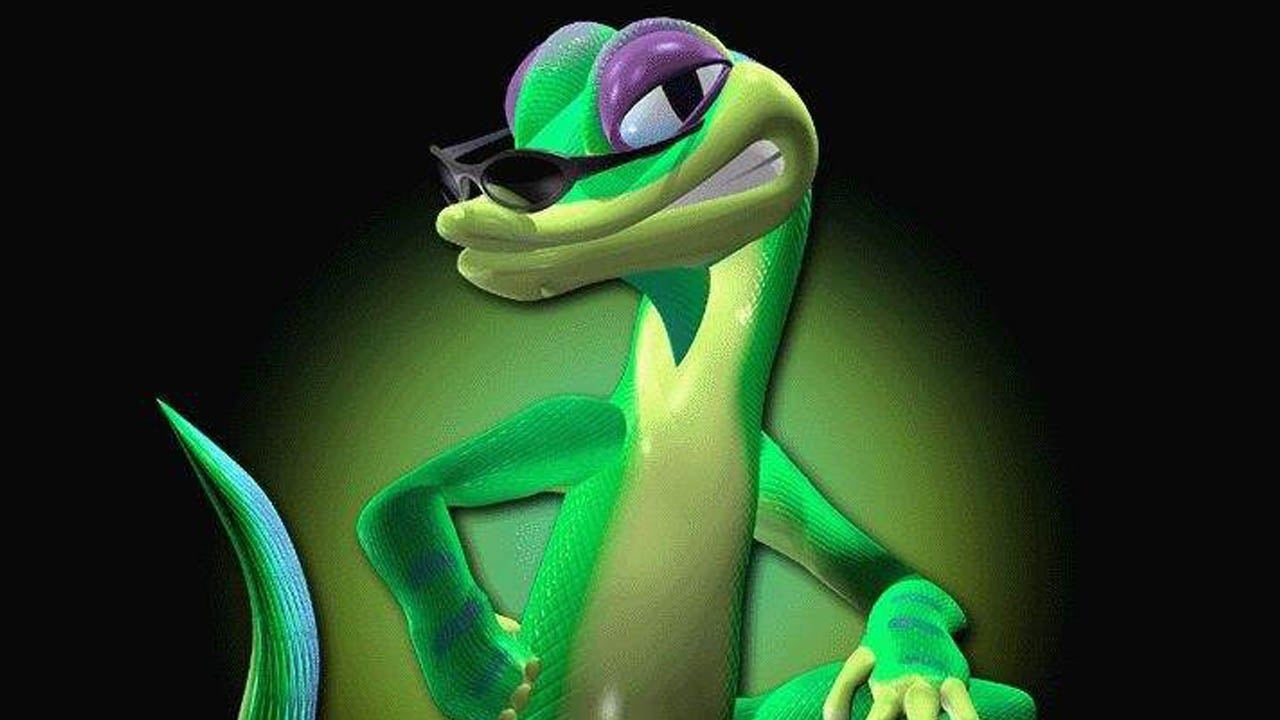 Let's kick things off with a nice batch of classics available for dirt cheap. It's Square Enix week over at GOG.com which, for once, doesn't just mean Tomb Raider and Hitman discounts. This week, you can pick up copies of Deus Ex, Thief and Legacy of Kain games, all under £2/$2. Most excitingly of all, though, is you can pick up a working copy of Gex for the PC at a dirt cheap price.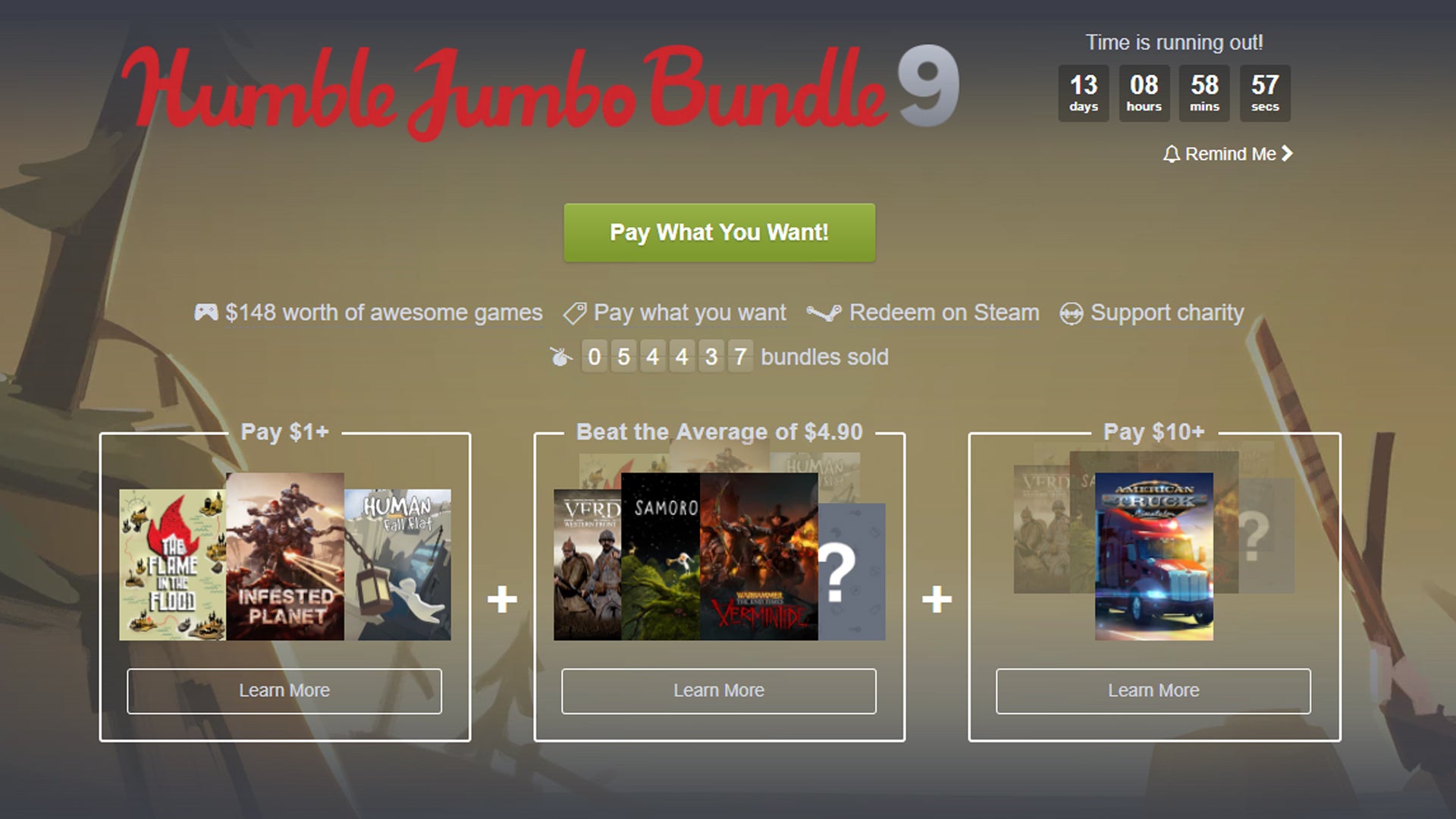 Right now and for the next couple of weeks, you'll be able to throw down about $10/£8 and get a whole stack of games, thanks to the latest Jumbo Bundle from Humble. The Humble Jumbo Bundle 9, to be exact. Here's what is on offer:
Pay $1 or more
The Flame in the Flood
Infested Planet
Human: Fall Flat
Pay more than the average
Verdun
Samorost 3
Warhammer: End Times Vermintide
More to come
Pay $10 or more
To make the offer that much more jumbo, Humble promises more games will be added around this time next week and if you put your money down now, you'll still get the added games later on.
Pay what you want for the Humble Jumbo Bundle 9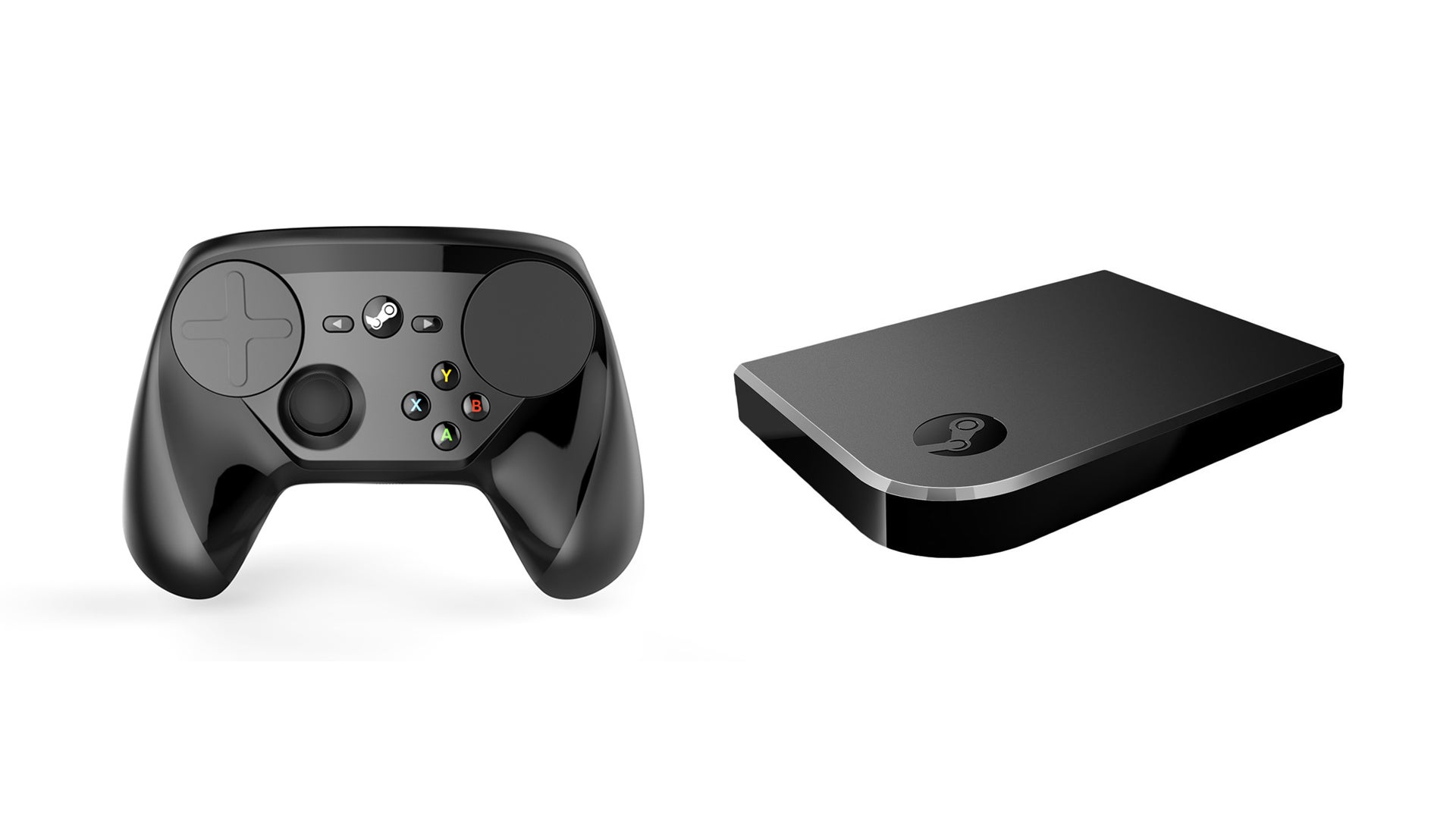 If you've somehow missed the many other times the Steam Link and Steam Controller have found themselves discounted over the past year, you've got one more chance to pick them up at their extra low prices. Right now, you can grab the Steam Link for £11.99 in the UK and $15 in the US, while the Steam Controller will run you £27.99 in the UK and $34.99 in the States.
In the UK:
In the US: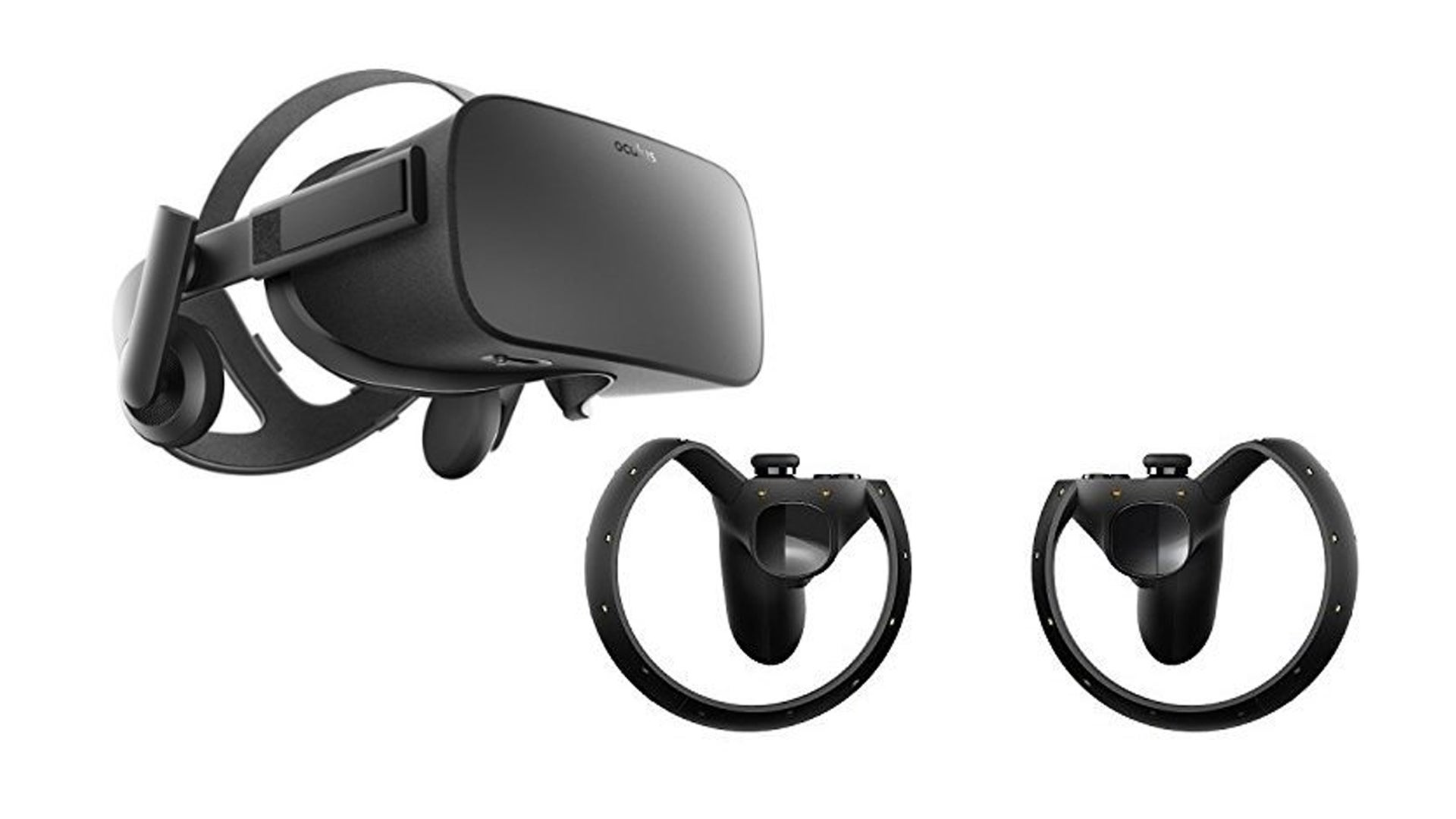 You can currently order an Oculus Rift and Touch bundle for £399 in the UK or $399 in the US and, questionable currency conversion aside, that's the lowest price this bundle has been in either of these areas. It's also worth pointing out that this is the pack comprised of the Oculus Touch controllers as well as the headset itself. The Touch controllers alone are around £150 / $170 when purchased separately.
All in all, for your £399/$399, you're getting:
Oculus Rift VR headset
Oculus Touch controller pair
Lucky's Tale
Robo Recall
Dead & Buried
Quill (Beta)
Medium
Toy Box
That's not half bad, for the price. You can currently grab this bundle at Amazon UK and US respectively.
In case you missed the release of this one, Songbringer is out now on PC (as well as a PS4 and Xbox One) and is, at least in my opinion, a title that you should probably check out. Echoes of Zelda abound in an overly pixelly world. It's out now and Humble is offering the game up for £15.49/$17.99 at present.
Songbringer on PC (Steam) for £15.49 / $19.99 from Humble Store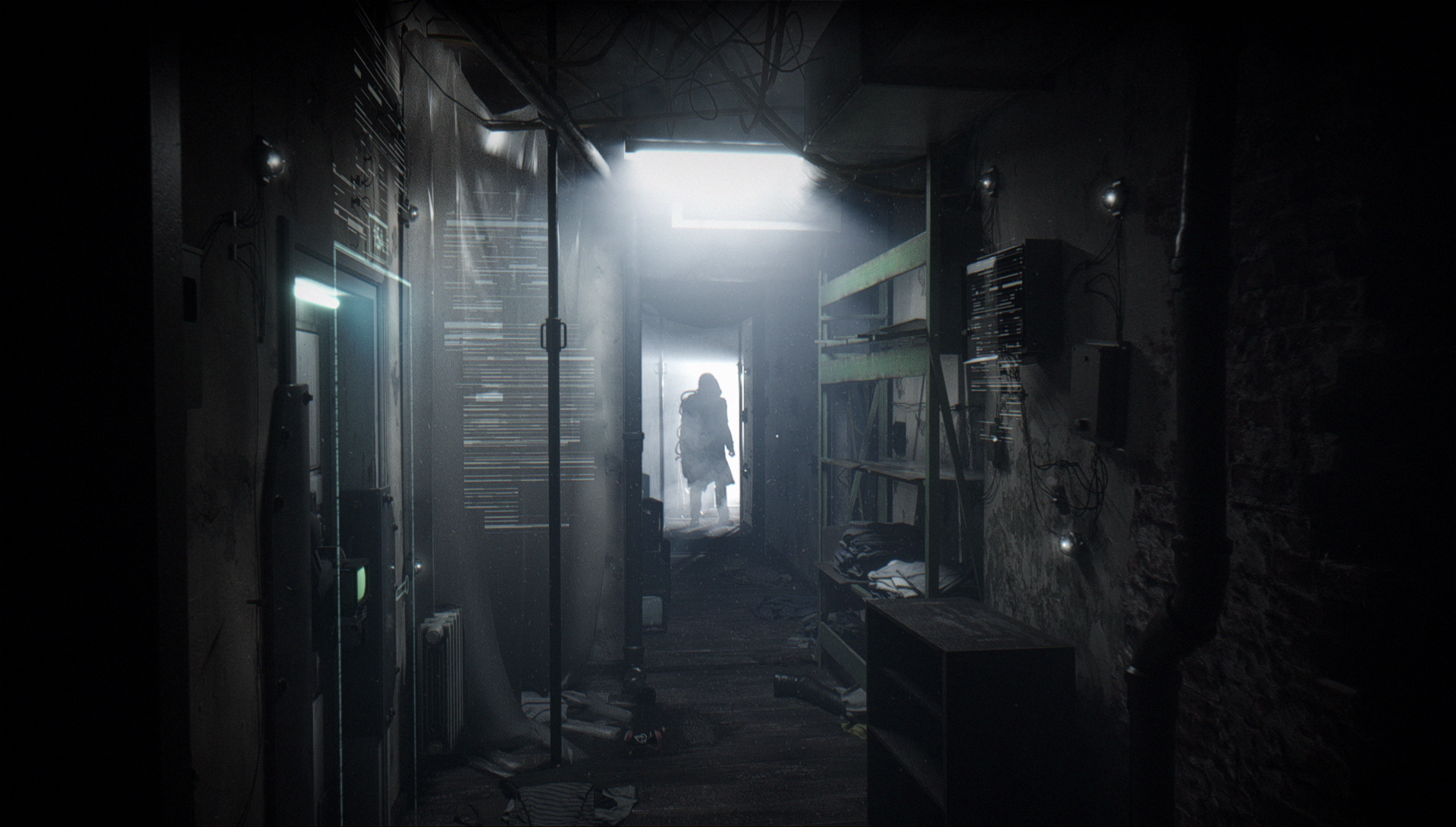 While you're over there at Humble, you may also want to wander over to the Horror Sale that's currently up for grabs. You can get up to 85 per cent off titles like Outlast 2, Observer, Stories Untold, Oxenfree, Soma, Crawl, Slender: The Arrival and more. For goodness sake, please play Stories Untold, by the way. It's fantastic.
UK Deals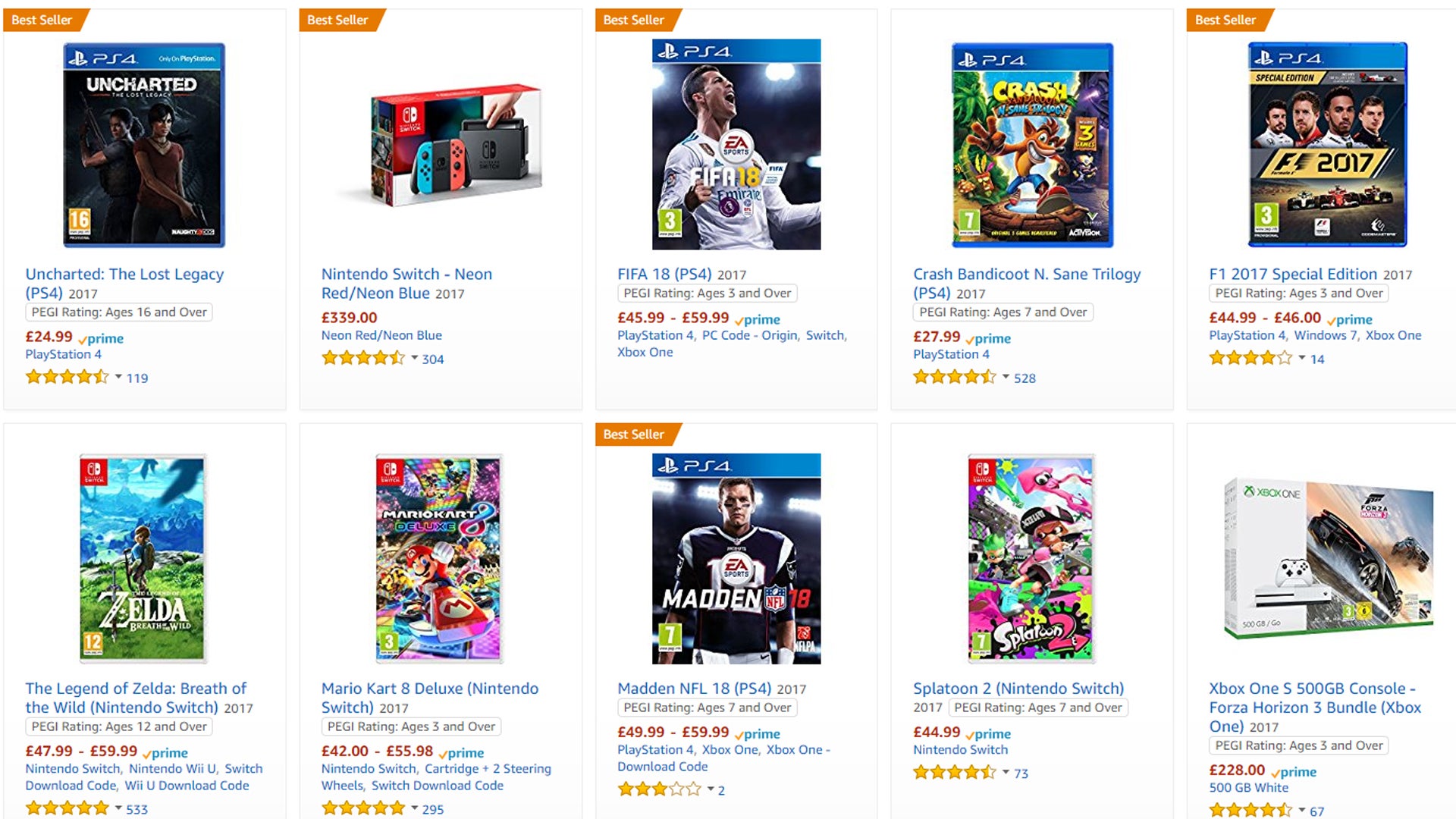 After Tesco Direct's batch of money off vouchers, it's now apparently Amazon UK's turn. The site is offering up to £20 off in the 'video games' category right now, when you enter one of three codes. For certain pre-orders, you'll even get the £2 Prime discount on top of the money off voucher, which is a bit of a nice bonus.
The vouchers in question are as follows:
Here are some examples of the kind of things you can use these vouchers on.
£5 off a £35 or more spend - VG5OFF35
£10 off a £75 or more spend - VG10OFF75
£20 off a £150 or more spend - VG20OFF150
All these vouchers are due to expire at the end of Sunday 3rd September and only apply to products sold by Amazon itself, meaning they won't work on stuff sold by marketplace sellers, so be sure to add the item 'sold by Amazon' to your basket when trying to use one. You can find the rest of the range on the link below.
Up to £20 off selected games and consoles using codes from Amazon UK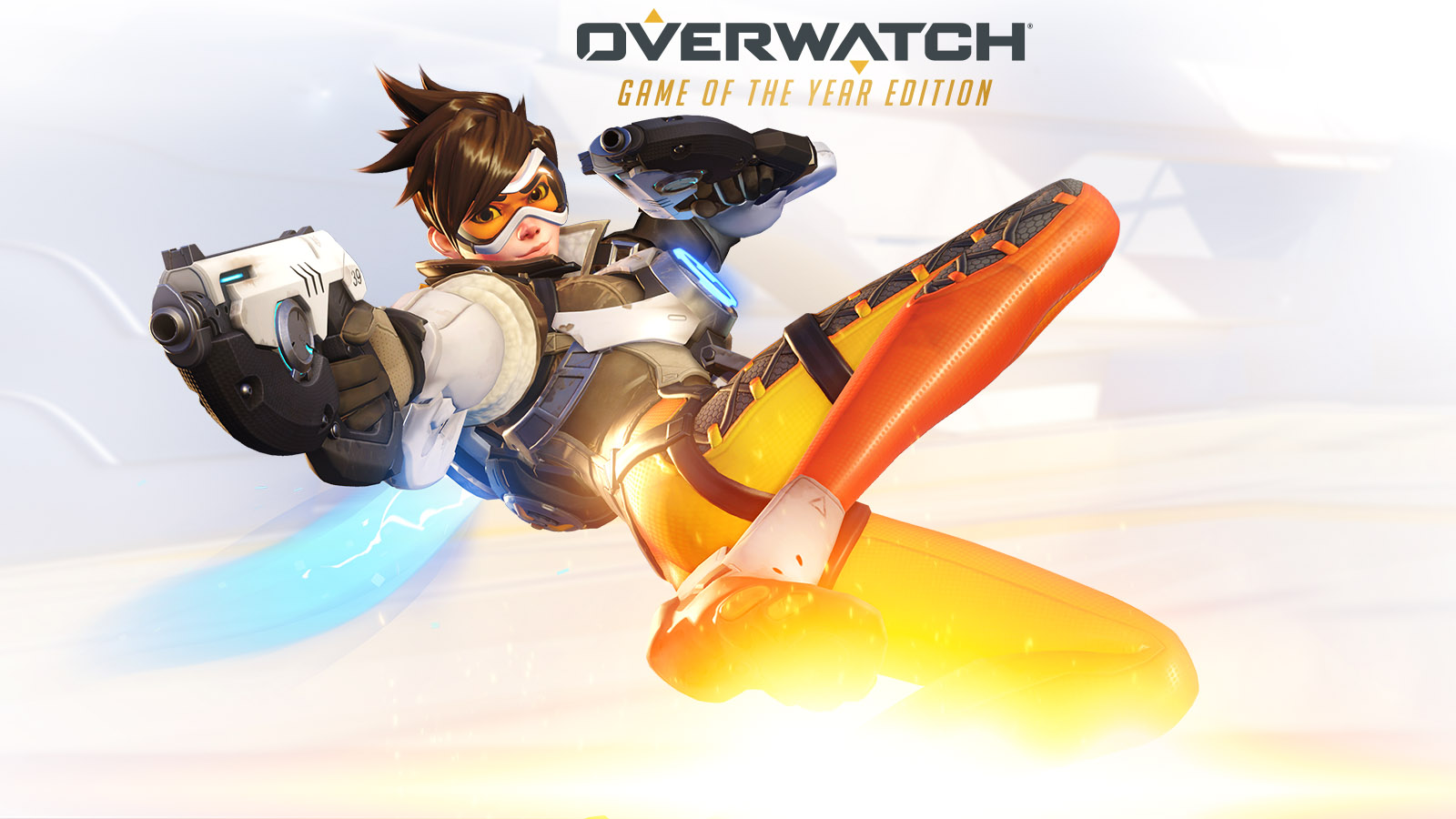 If you've made it this far into 2017 without a copy of Overwatch, odds are good it's not a game you're ever going to buy. If you feel the need to defy that particular statement, you can pick up the Game of the Year Edition on PS4 for £30 and Xbox One for £26 right now. Be aware that the PS4 version has been going in and out of stock, but is still available to order in the 'new' section, when you select Amazon's offer.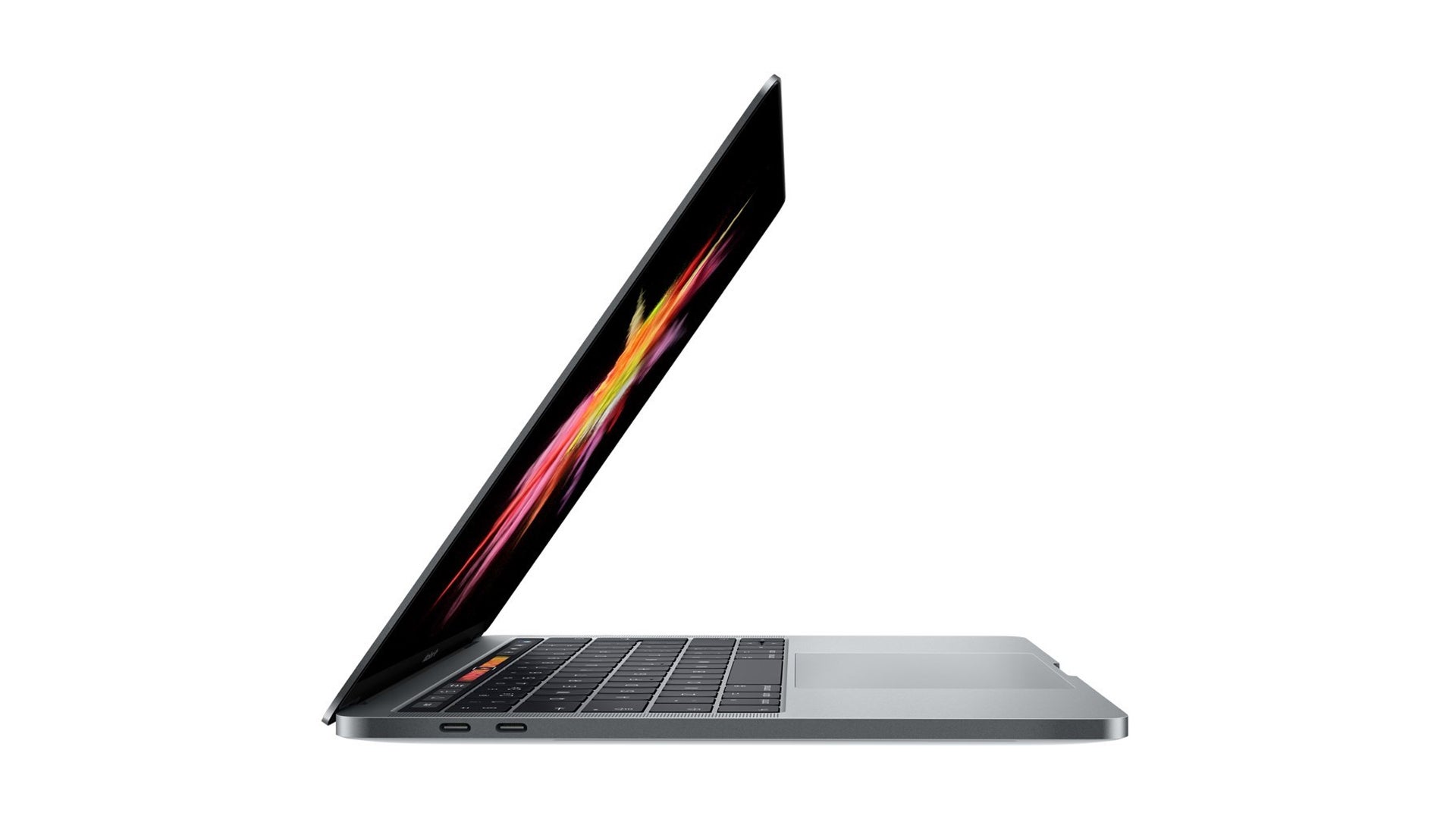 It's a very rare thing to find decent discounts on Apple products, but here we are. Currys PC World is offering up its remaining stock of the 2016 MacBook Pro with £450 off right now. That brings the price down to £1299 from a whopping £1749, while stock lasts. In case you're wondering, this particular version has an i5 processor, 8GB RAM, 256GB storage and comes in that extra nice Space Grey colour scheme.
MacBook Pro 13-inch (2016) with touchbar, i5 processor, 8GB RAM, 256GB storage for £1299 from Currys PC World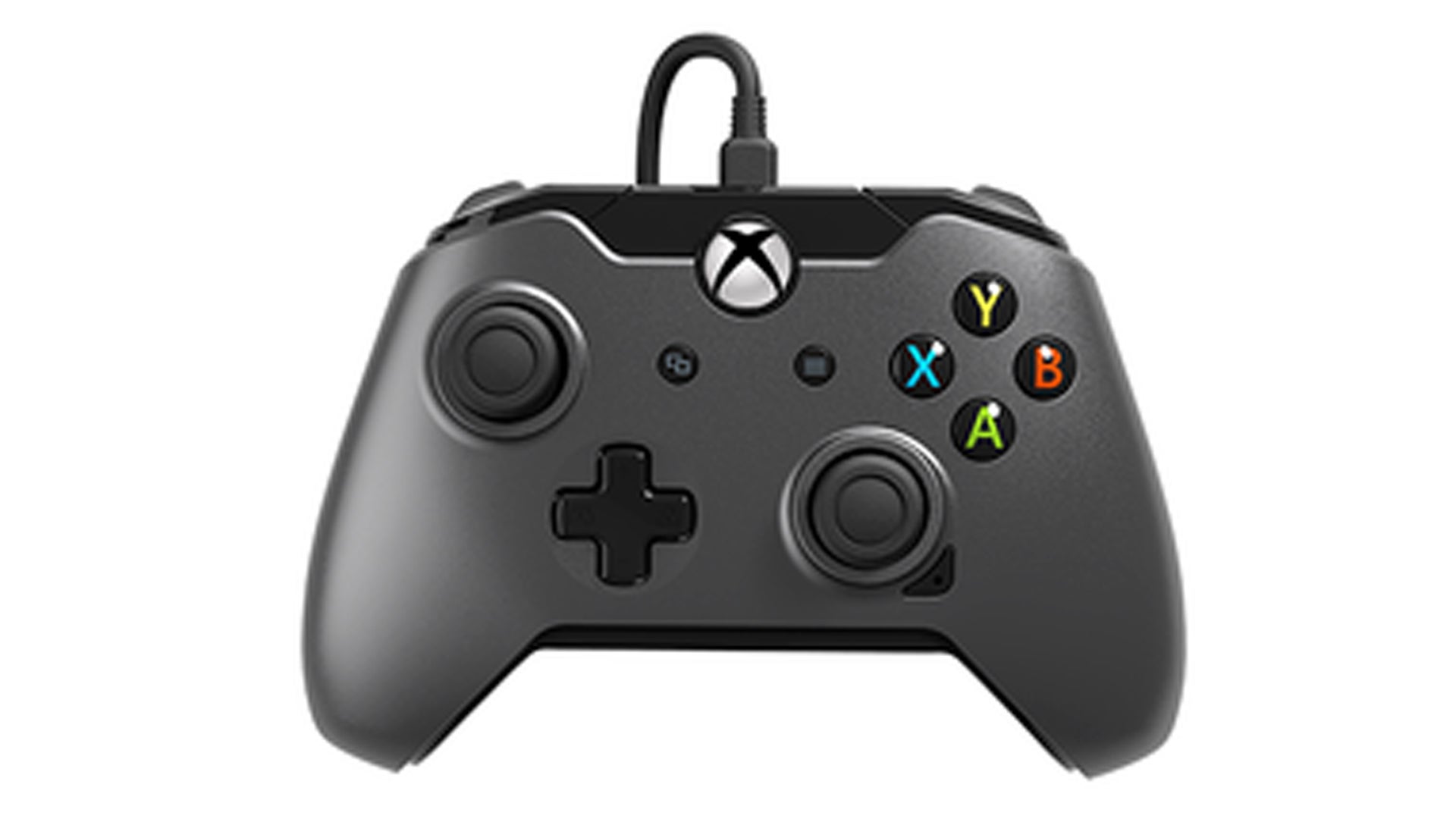 Possibly the most dramatically named Xbox One controller ever made, the 'Deliverer of Truth' pad from the 'Legendary Collection' is a wired pad that features a 10 foot detachable cable, a set of programmable buttons, extra responsive thumbsticks and a nice gun-metal design with a soft finish. It's also reduced to £25 at GAME, down from £40.
Deliverer of Truth Xbox One controller (Legendary Collection) for £24.99 from GAME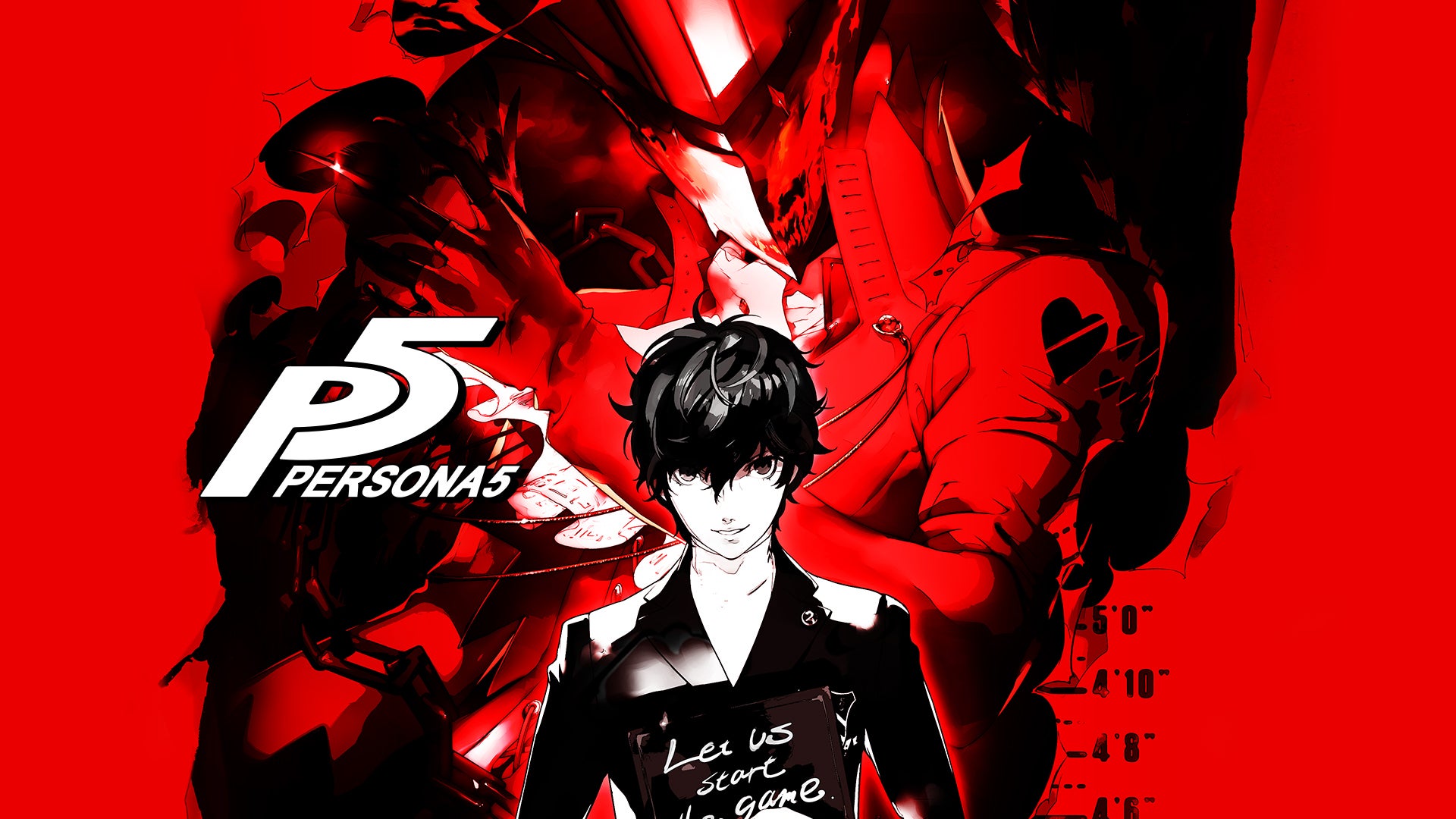 Persona 5 is seeing its biggest discount since launch right now, which you should definitely take advantage of if you don't already own a copy of this one. At Argos, you can pick up the game on PS4 for £35.99, which was great until Amazon UK matched that price, which meant you could use the code VG5OFF35 to bring the Amazon UK price down to only £30.99 while stock lasts.
Persona 5 on PS4 for £30.99 using code VG5OFF35 from Amazon UK
If that offer stops working or sells out promptly, you can probably still grab it from Argos via the link below.
Persona 5 on PS4 for £35.99 from Argos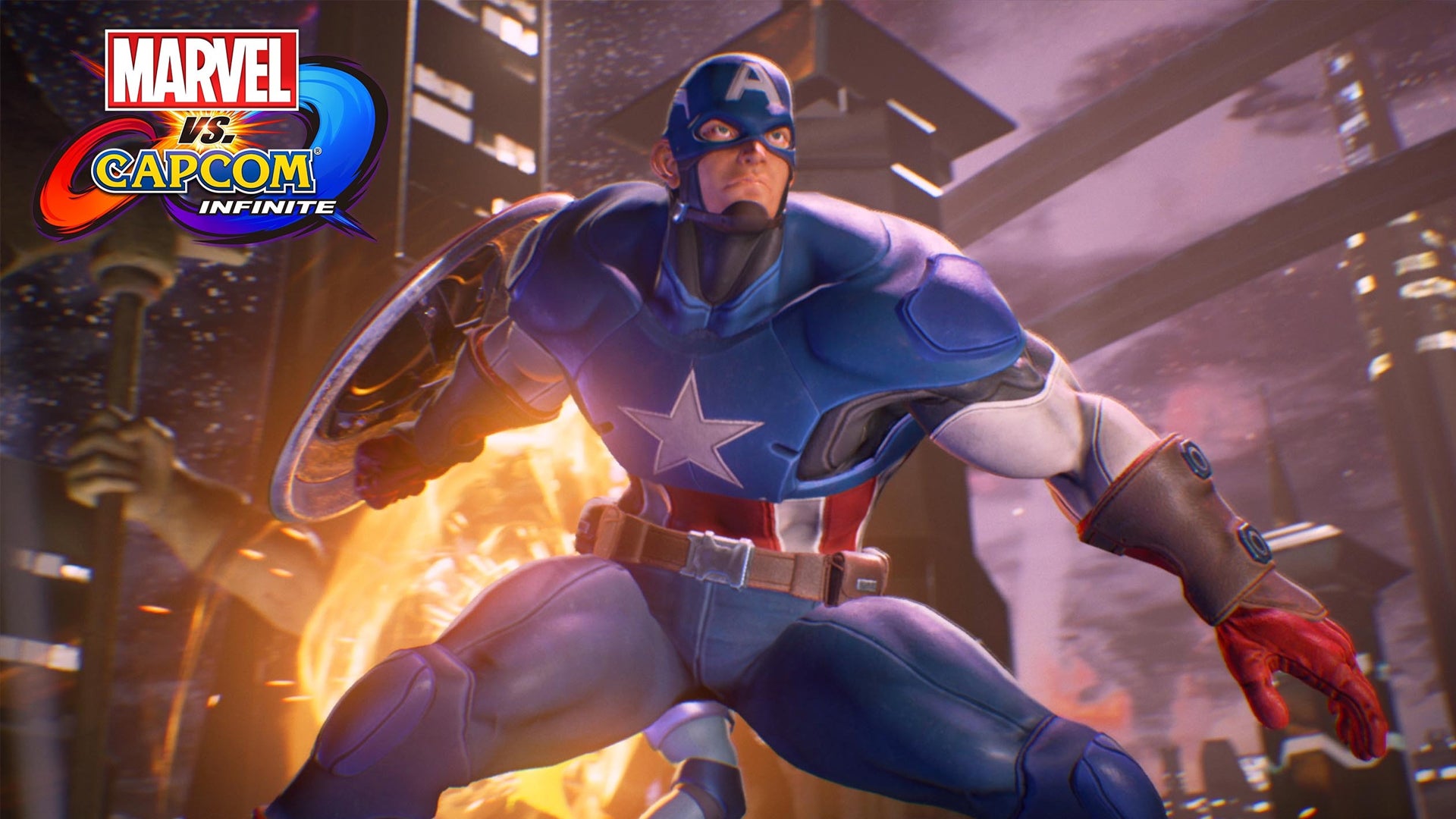 Marvel vs. Capcom: Infinite is about a month away now and, for some reason, over at Amazon UK it's available to pre-order for its lowest ever price. It's down to £34.99 on both Xbox One and PS4 right now, with Prime members getting an extra £2 off. Get in there while you can, I guess.

The Criterion Collection is an ongoing series of movie Blu-rays (and previously DVDs) that aims to collect all the very best films throughout all of cinema history and present them in beautifully put together physical editions. Right now, Zavvi is reducing the whole UK range down to £13.99 each.
US Deals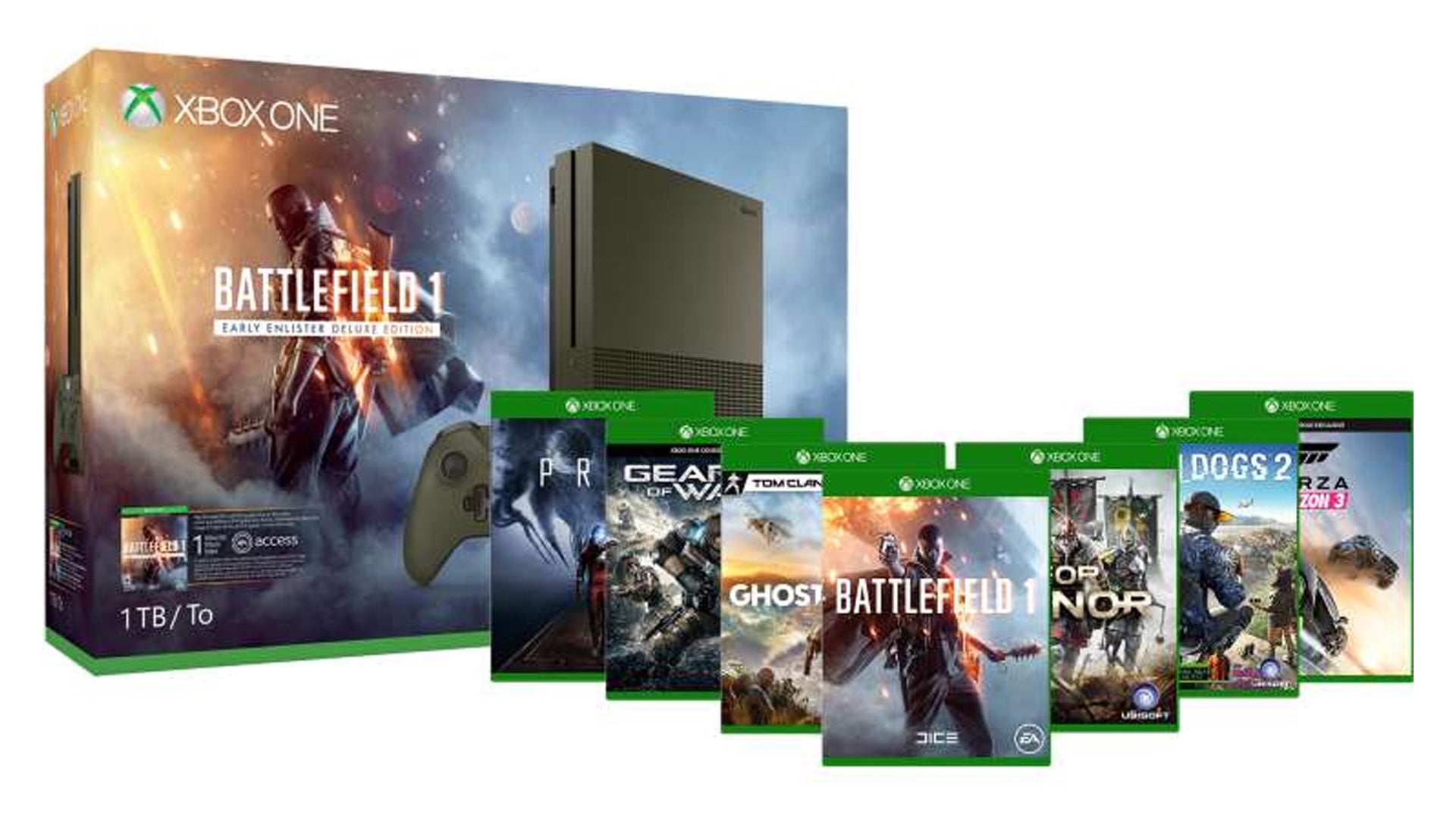 Microsoft is gearing up for the release of the Xbox One X with one of the best ever bundles on the Xbox One S this week. Through the Microsoft Store itself, you can grab an Xbox One S 1TB Battlefield 1 bundle in limited edition military green, along with two free games of your choice (from a pretty decent selection), all for $299.99 this week.
Xbox One S 1TB Battlefield 1 bundle with two free games of choice for $299.99 from Microsoft Store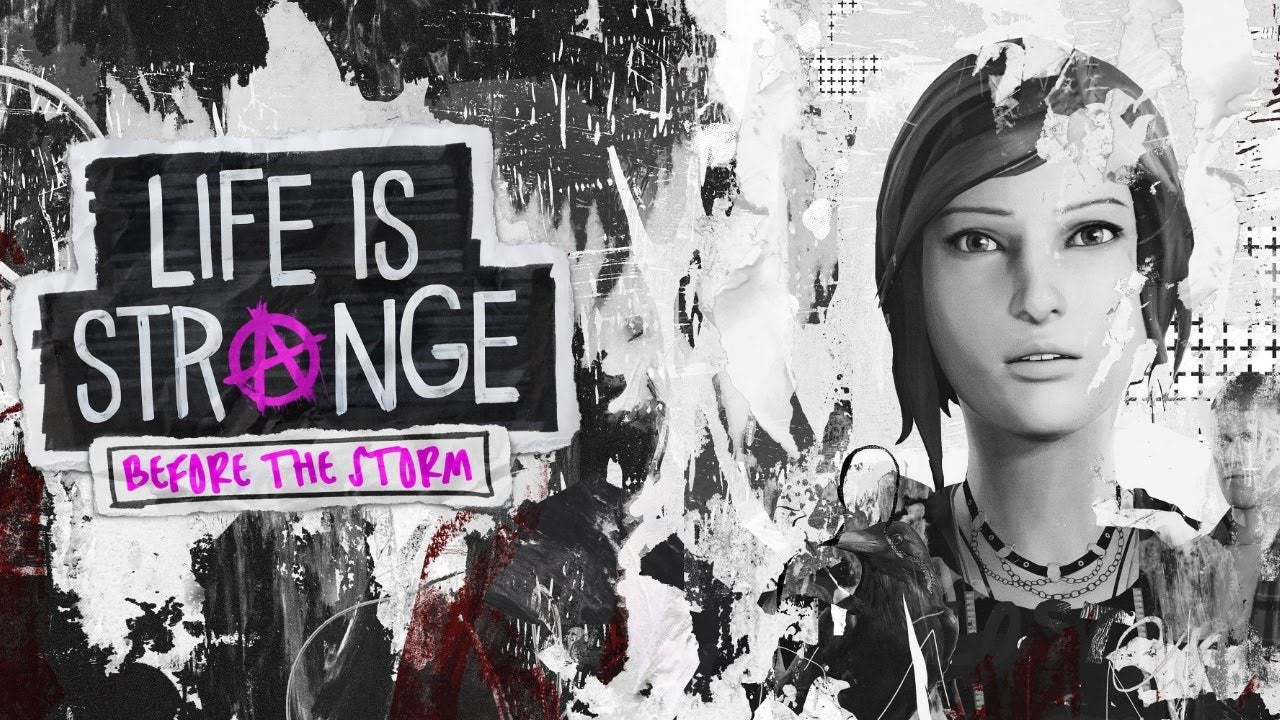 Life is Strange: Before the Storm may only have seen its initial release this week, but you can already save a couple of bucks when picking it up on PC or Xbox One. Head over to NewEgg and use one of the below codes to do just that.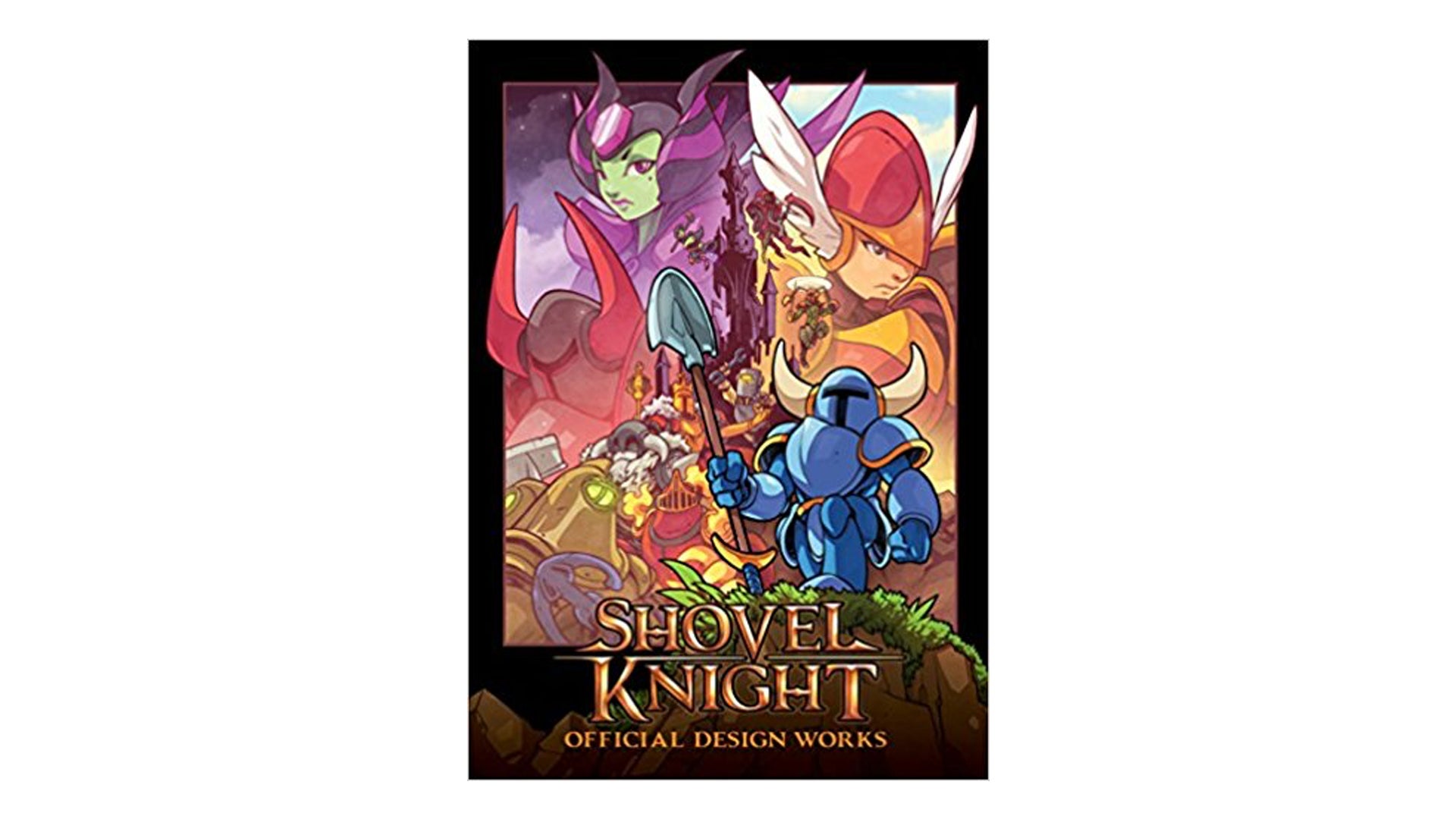 I'm not entirely sure whether my opinion that Shovel Knight is one of the most charming indie games of the last five years is controversial or not, but I've written it on the internet now, so I suppose it must be. Either way, Shovel Knight's art style is celebrated wonderfully in the Official Design Works hardcover book, available at Amazon US right now for the discounted price of $25.33.
Shovel Knight: Official Design Works hardcover for $25.33 from Amazon US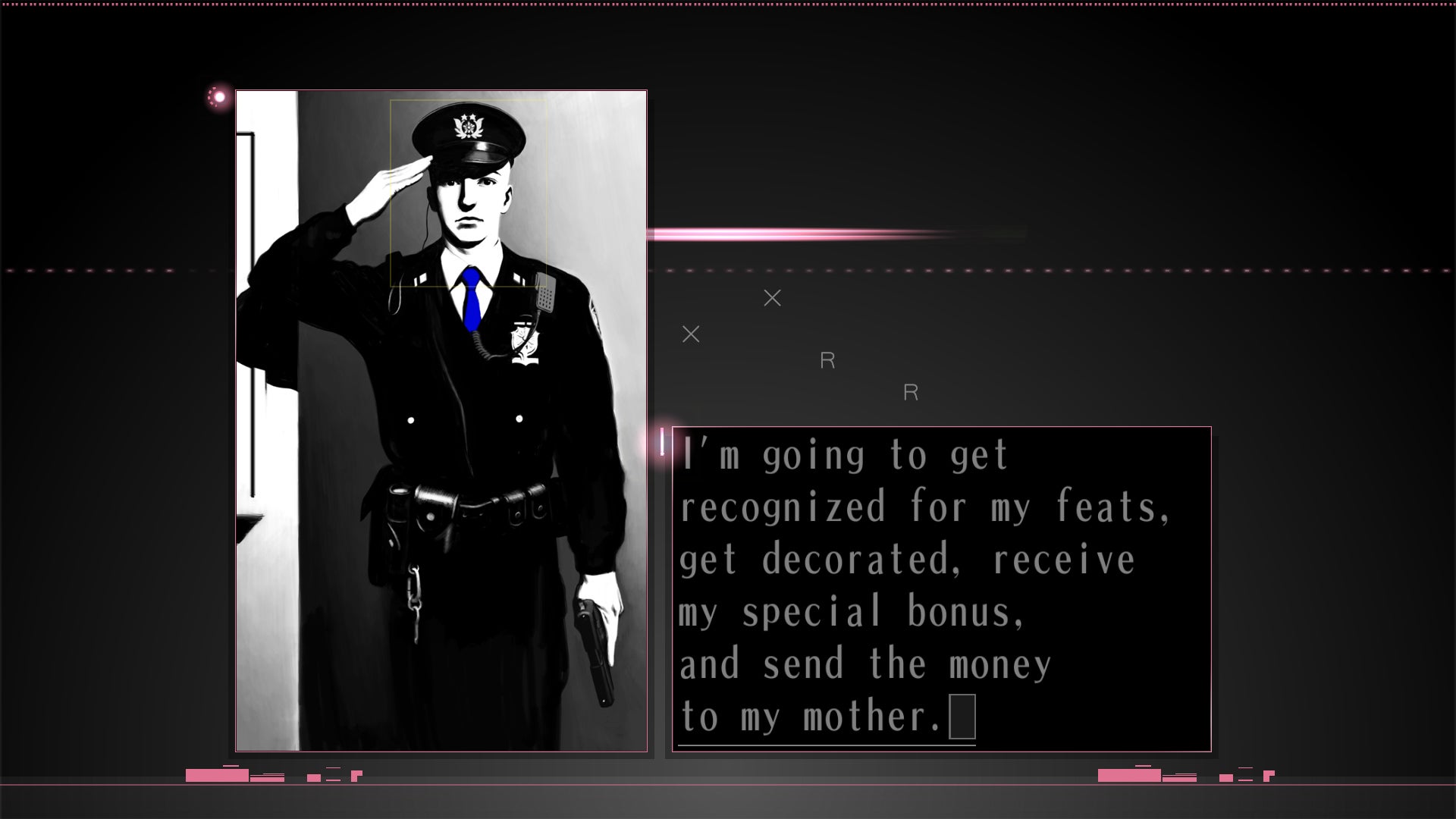 Suda51, a game creator who should by many accounts (including mine) be celebrated for his utter insanity in his genius, is responsible for titles like No More Heroes and Killer7. One of his lesser known games, however, is The Silver Case, which recently received a remaster and re-release on PS4. That particular version is available for under $15 right now and if you happen to enjoy Suda51's particular brand of weird and happen to be an Amazon Prime member, this is a game you should own.
The Silver Case on PS4 for $14.97 from Amazon US
With that, we're done for another week. Keep in mind that deals, prices and availability can change at the drop of a hat, so apologies if you miss out on something you wanted. I'll be over at Jelly Deals, scouring the world wide web for more deals. Feel free to visit, or follow us on Twitter and give us a like on Facebook.
Did you know that Jelly Deals has launched a newsletter? Let us bring the best deals directly to you each day. Subscribe here, if that seems like your kind of thing.