Jelly Deals: PS4 Pro with GT Sport and Evil Within 2 for £314
Add Wolfenstein 2 for an extra £25.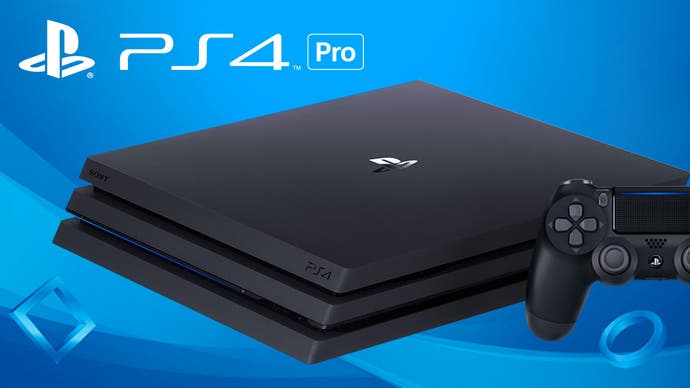 A note from the editor: Jelly Deals is a deals site launched by our parent company, Gamer Network, with a mission to find the best bargains out there. Look out for the Jelly Deals roundup of reduced-price games and kit every Saturday on Eurogamer.
---
It's early in the week and we're still a while away from the monumental sales event that is Black Friday 2017 but today, the world of PS4 Pro deals just got a little more interesting.
Head over to Tesco Direct today and you'll be able to pick up one of the best value PS4 Pro bundles we've ever seen - a PS4 Pro 1TB console along with Gran Turismo Sport and The Evil Within 2, all for £313.99. Add a copy of Friday's release of Wolfenstein 2 and you'll only have to pay an extra £25, bringing the total cost to £338.99.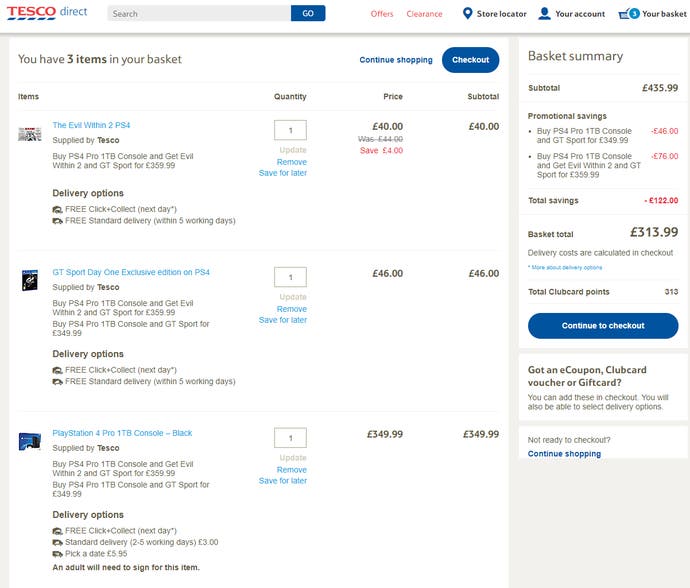 In order to take advantage of this bundle, you'll need to be sure to add each of the components to your basket individually. You'll find everything on the below links.
On top of all that, you can add an extra DualShock 4 controller to your bundle and save £19.99 in the process, since it'll add to your bundle for £30.
Needless to say, this is one of, if not the very best PS4 Pro bundle we've seen this year so far. While Black Friday is a month away, it's unlikely we'll see bundles much better than this - more likely, we'll see a lot more bundles at this price range and value. If you've been holding out on a Pro for a while, it's hard to not recommend this one.