Jelly Deals: PS Plus Double Discount sale starts today
Yakuza 0! Titanfall 2! Injustice 2!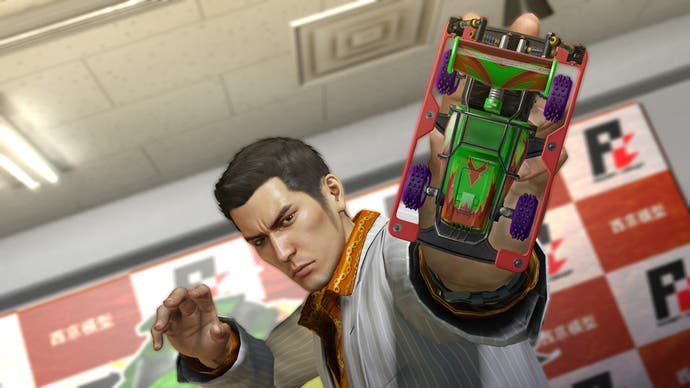 A note from the editor: Jelly Deals is a deals site launched by our parent company, Gamer Network, with a mission to find the best bargains out there. Look out for the Jelly Deals roundup of reduced-price games and kit every Saturday on Eurogamer.
---
PlayStation is kicking off November with a bit of a blowout sale directly mainly at PlayStation Plus subscribers, with a truly massive amount of games in the mix. There's up to 70 per cent off a range of titles for PS Plus members, while non-Plus folk can get up to 35 per cent off the same range. Unsurprisingly, the sale also happens to be called the 'PlayStation Plus Double Discounts' sale. This isn't part of any potential Black Friday deals that PlayStation may be planning but it's likely the be the big digital discount event of the month for Sony.
There's a selection of titles that are in here until 15th November, while many others will stay available at their respective lower prices until November 23rd. If you'd like to snap any of these up, however, they are all available right now. The range includes some newish titles like PES 2018, Injustice 2, Agents of Mayhem, Dishonored: Death of the Outsider and Mass Effect Andromeda along with some older games you may just want to scoop up as well, such as Titanfall 2, Steep, Mad Max and Marvel Ultimate Alliance, to name a few.
As the name would suggest, to take full advantage of the Double Discounts on offer here, you'll need to be a PS Plus subscriber. You can pick up a subscription directly through the PlayStation Store, or at Amazon for the full price of £49.99 for a year (or £19.99 for three months). Alternatively, you can head to Play-Asia and pick up a year's subscription for £43.99 (or a three month membership for a pound less than normal). You can also try your luck with CDKeys, where a 12-month membership will cost you £39.79.
Once you're a bonafide PS Plus member, you can top up your digital wallet from Amazon, Play-Asia or CDKeys, too, each of which has their own discounts on top-up cards for PSN. If you shop around these places you can save about £5 on a PSN wallet top-up.
As for the games on offer, here's a big batch of highlights from the range currently available. Prices shown here are including the PS Plus double discount.
Ending November 15th
Ending November 23rd
Yakuza 0 for £18 is a killer of a deal, for what it's worth. I poured a few dozen hours into that game since its release earlier this year and I don't regret a minute of it. Also, who could resist a game with the title of Handball 17, I mean really. You can view the whole list of discounts over at the PlayStation blog, if you fancy.