Jelly Deals: PlayStation VR headset with Farpoint down to £299.84
Explore space with £50 off.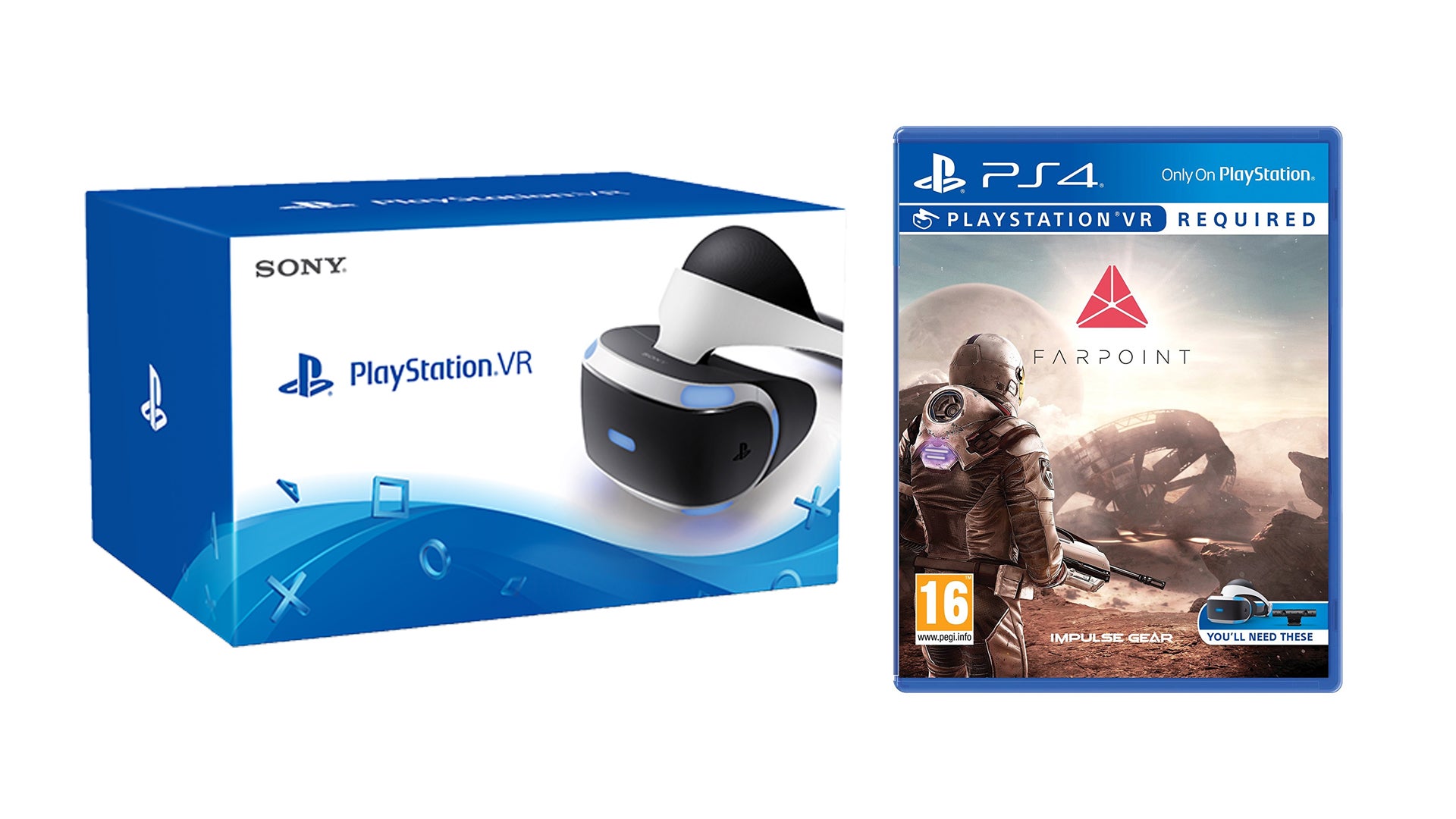 A note from the editor: Jelly Deals is a deals site launched by our parent company, Gamer Network, with a mission to find the best bargains out there. Look out for the Jelly Deals roundup of reduced-price games and kit every Saturday on Eurogamer.
---
If the recent release of Sony's first-party space shooter game Farpoint has swayed you into giving this whole 'Virtual Reality' thing a go, there has never been a better time to get yourself in the VR ecosystem.
Over at ShopTo today, you can pick up a PlayStation VR headset along with a copy of Farpoint for £299.84, which is not only the lowest price you can pick up a PSVR for, but also means you're saving at least £50 by getting the headset and game together. This bundle in particular has been spotted around the web for up to £349.99, so expect this deal to have eyes on it right now. Stock will be limited too.
If that doesn't quite do it for you, you can add another £22 onto the total cost and get yourself a brand new copy of Prey as well. That game isn't VR compatible in any way, shape or form, but it's a brand new release for just shy of £22. Plus, it's the only game I've played this month for more than 2 hours that isn't Dead Cells.
If you haven't seen much of Farpoint or you just like Ian Higton's face a lot (and let's face it, who doesn't), you can check out just under an hour and a half's worth of him playing the game in the handy video below.
In case you missed yesterday's post about Tesco vouchers with up to £20 off and this week's Xbox Deals with Gold, head on over here and check it out.
Did you know that Jelly Deals has launched a newsletter? Let us bring the best deals directly to you each day. Subscribe here, if that seems like your kind of thing.