Jelly Deals: PlayStation VR discounted by $100 in the US
Bundled with Doom VFR or Skyrim VR.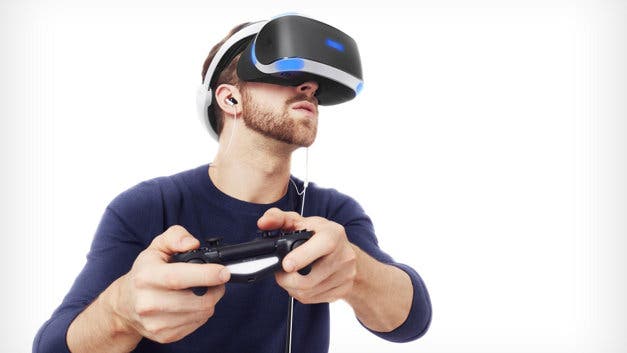 A note from the editor: Jelly Deals is a deals site launched by our parent company, Gamer Network, with a mission to find the best bargains out there. Look out for the Jelly Deals roundup of reduced-price games and kit every Saturday on Eurogamer.
---
If you happen to be in the US and feel like picking up a shiny new PlayStation VR headset, there has never been a better time than now.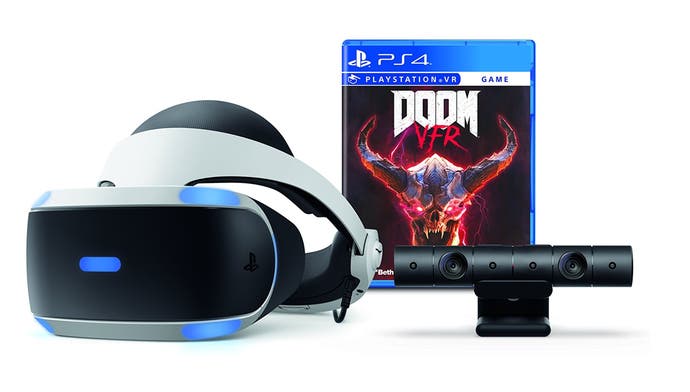 Over in the States, Sony is running a sale on PSVR bundles from now until March 3rd, cutting $100 off the regular RRP of the sets, which is certainly nothing to scoff at.
What this breaks down to is that the PlayStation VR Skyrim bundle (featuring the v1.1 model headset, PS Camera, Move Controllers and Skyrim VR) can now be yours for $349 while the PlayStation VR Doom bundle (featuring the v1.1 model headset, PS camera and Doom VFR) is discounted to $299.
Both of those bundles, as noted, feature the newer version of the PSVR headset, meaning you'll be able to take advantage of HDR passthrough and not have to worry about switching out cables. In addition to those bundles, Sony is also discounting the older model headset in the PlayStation VR Gran Turismo Sport bundle (featuring the PSVR headset, PS camera and GT Sport), bringing the cost down to $258 for the time being.
Whatever you end up picking, be sure to get in before March 3rd, when the prices are all set to go back up by $100.
If you find yourself suddenly in the mood to pick up more bargains, be sure to check out the Jelly Deals guide to the best gaming headset in 2018 as well as the roundup of today's best deals. They're quite fun, I assure you.