Jelly Deals: Official Nintendo store Labo pre-orders come with free extras
Art supplies for all!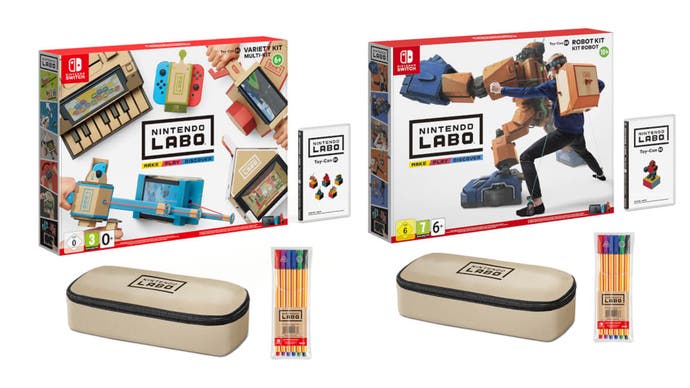 The upcoming experience that is Nintendo Labo, coming to Switch next month, comes with a couple of extras when you order directly from Nintendo.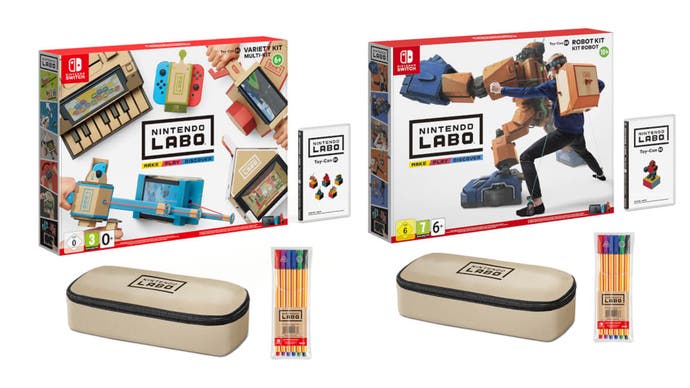 Nintendo's answer to the old 'these kids like the box better than the game' scenario comes in two varieties at launch - the 'Variety Kit' and the 'Robot Kit' for £60 and £70 respectively.
While the Labo kits themselves are currently available cheapest from GameSeek (£54 for the Variety Kit, £63.83 for the Robot Kit), ordering directly from Nintendo's official UK Store will get you an extra pencil case and a set of markers, designed to be used with your Labo kits to truly make them your own.
Both sets cost the standard RRP of £59.99 and £69.99 respectively, though you'll get free delivery thrown in there as well, which is nice.
Meanwhile, over at Jelly Deals, you can check out today's best deals, which include everything from Overcooked on Switch to Macbook Pros.