Jelly Deals: Nintendo's releasing two new Zelda products for Black Friday
'Link Green' Zelda 2DS set for release.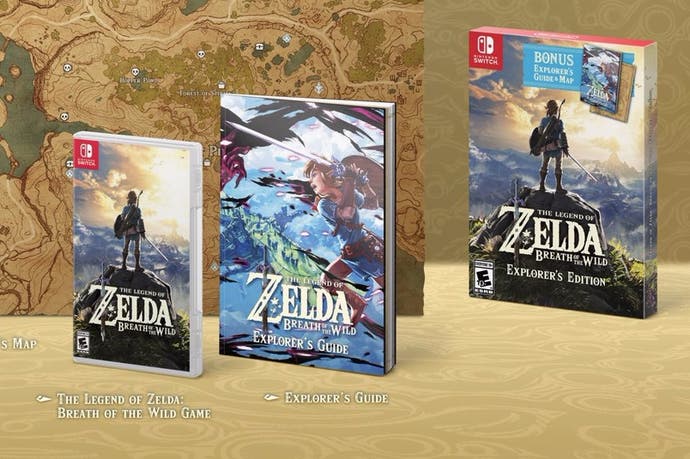 A note from the editor: Jelly Deals is a deals site launched by our parent company, Gamer Network, with a mission to find the best bargains out there. Look out for the Jelly Deals roundup of reduced-price games and kit every Saturday on Eurogamer.
---
Getting in on all of the Black Friday deals madness just a touch earlier than some, Nintendo has revealed some of its plans for the season of sales. Set for release the same day that the entire internet is frantically scouring the net for Black Friday discounts, Friday 24th November, you'll be able to get your hands on a couple of extra fancy Nintendo things.
Firstly, a 'Link Green' 2DS console, which comes with a pre-installed copy of Legend of Zelda: Ocarina of Time 3D, will land on store shelves, priced up at $79.99.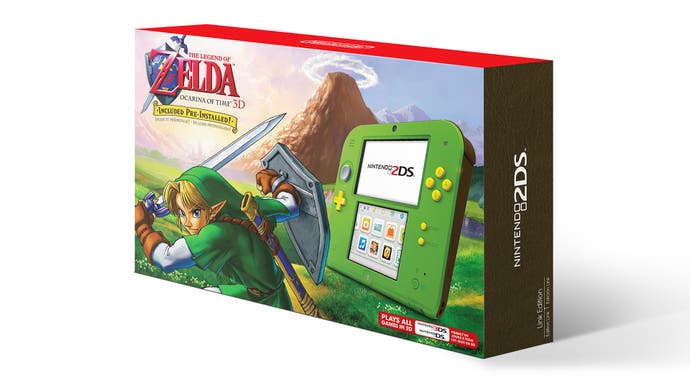 After that, Nintendo announced an 'Explorer's Edition' of The Legend of Zelda: Breath of the Wild will be coming to Nintendo Switch, too. This big-box edition will come with a boxed copy of the game itself, a 100-page explorer's guide and a two-sided map. That bundle will be $59.99.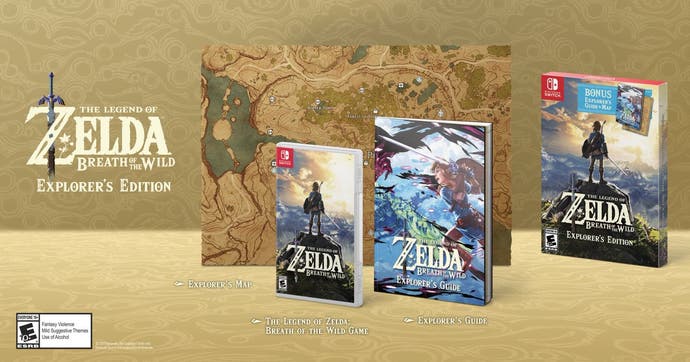 Update: The Explorer's Edition of Breath of the Wild is now available to pre-order at Amazon US for $59.99.
Nintendo of America's Senior Vice President of Sales and Marketing, the amazingly named Doug Bowser, had this to say:
"Between Nintendo Switch, Super NES Classic Edition, all the systems in the Nintendo 3DS family and all of the fun games available for these systems, shoppers will have multiple options for their wish lists this year. Our Black Friday deals are a great value for people looking to pick up gifts for the Nintendo fans in their lives."
This isn't the first time Nintendo sidestepped having to discount its products over Black Friday. Last year, the company released a Super Mario themed pair of New Nintendo 3DS consoles in black and white specifically for Black Friday, though these consoles fetch a pretty penny these days.
As this announcement came out of Nintendo of America, there's no sign of either of these editions coming to the UK just yet. That said, we're still a matter of weeks away from Black Friday itself, so we'll be keeping our eyes peeled for both of these to cross the pond just in time for all that madness that the end of the month will be bringing. In any case, it'll be a good idea to keep an eye on Nintendo's official UK Store, just in case.