Jelly Deals: Nintendo Switch with two games for £299.99
Plus, a bunch of other bundles.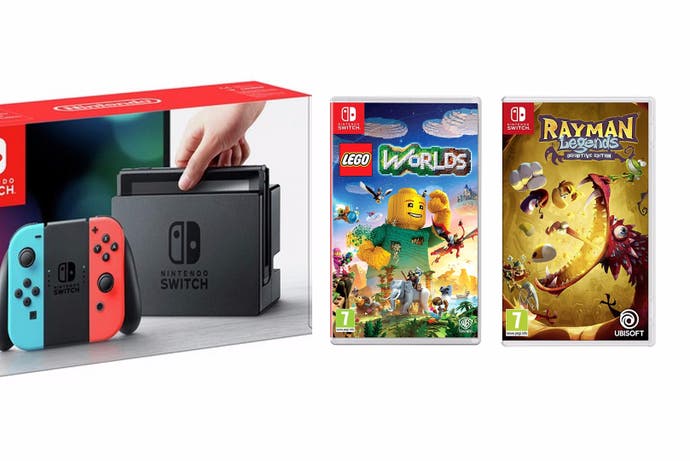 A note from the editor: Jelly Deals is a deals site launched by our parent company, Gamer Network, with a mission to find the best bargains out there. Look out for the Jelly Deals roundup of reduced-price games and kit every Saturday on Eurogamer.
---
Given how difficult the Nintendo Switch has been to find in shops over the past few months, it's strange to think it was actually released all the way back in March. Fortunately, though, stock levels of both the Neon and Grey versions of the console seem to be getting more and more stable by the day.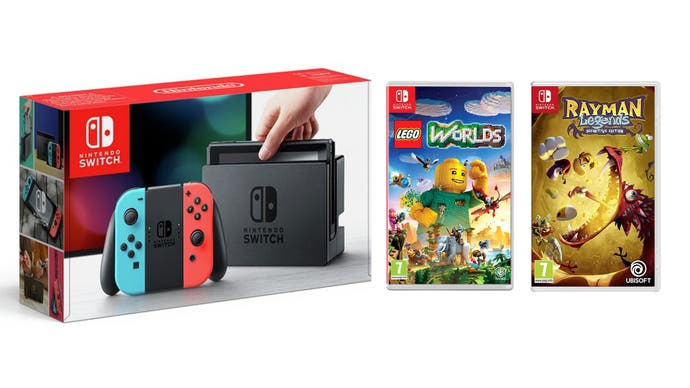 Indeed, there is enough stock in the country to at least offer up some bundles at a discount. Specifically, if you head over to GAME, you can grab a Nintendo Switch (Neon) console with copies of Lego Worlds and Rayman Legends Definitive Edition, all for £299.99. That effectively makes each game a tenner, which isn't bad.
Nintendo Switch (Neon) with Rayman Legends Definitive Edition and LEGO Worlds for £299.99 from GAME
Alternatively, Smyths Toys currently have a rather significant stack of bundles up for grabs over on their site. You can even Click and Collect there as well. There are bundles with Mario + Rabbids, Splatoon 2, Lego City Undercover, Zelda: Breath of the Wild and more.
Nintendo Switch bundles from Smyths Toys
If all else fails, of course, you can order both the Neon and Grey variants for £279 from Amazon UK.
Nintendo Switch consoles for £279 from Amazon UK
Oh, also, the Switch version of Doom is up for pre-order, by the way. Hold on while I go buy, like, five copies of that.