Jelly Deals: Nintendo Switch Mario console reduced to £275
Features Switch, Red Joy-Cons and Super Mario Odyssey.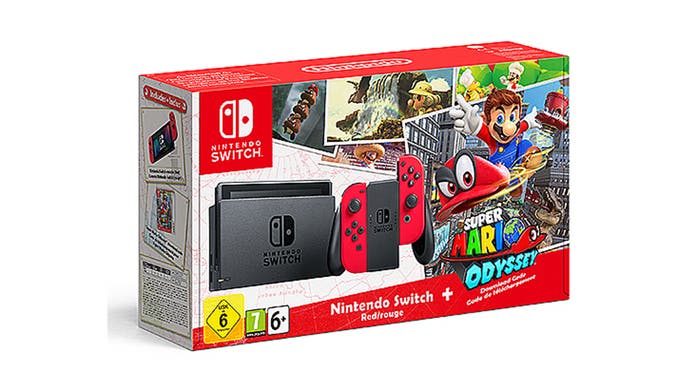 A note from the editor: Jelly Deals is a deals site launched by our parent company, Gamer Network, with a mission to find the best bargains out there. Look out for the Jelly Deals roundup of reduced-price games and kit every Saturday on Eurogamer.
---
If you managed to resist the temptation to pick up a Nintendo Switch console at launch, then somehow kept strong during the summer of Switch games, then somehow managed to not buy one when Super Mario Odyssey launched late last year - firstly, you're a stronger person than I am. Secondly, odds are good you're either never going to buy one or you've been waiting for the right deal.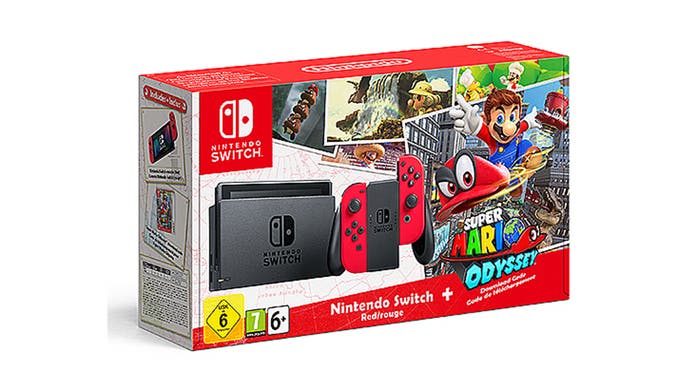 If it's the latter, your day may have come. Head to, of all things, the official Argos eBay outlet right now and you can pick up an absolute bargain of a Switch bundle. There, the limited edition Nintendo Switch bundle with Red Joy-Cons and a copy of Super Mario Odyssey is reduced to £274.99 for the time being.
Chances are the stock on this one won't last very long, so if you did fancy it, I'd say you should grab one while you can.
The same bundle is still available through Nintendo UK's official store for £329.99 and is up to £399 from Amazon UK so, needless to say, picking one up for £275 is a bit of a good deal.
For what it's worth, this is a brand new console (not a refurb) and you can even Click and Collect from a local Argos store if that's your thing. In short, get it bought.
If you feel like spending that leftover cash you saved on something fancy, you can check out the Jelly Deals guides to the best wireless earbuds in 2018 or the best gaming headset in 2018, among many other buyer's guides and top picks.