Jelly Deals: Nintendo Labo pre-orders are now live
Variety Kit, Robot Kit and Customisation Set.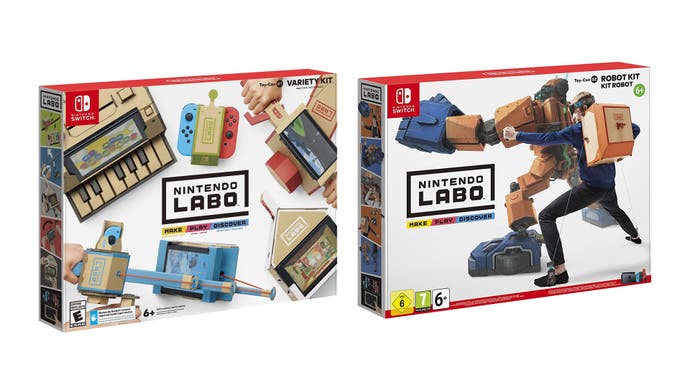 A note from the editor: Jelly Deals is a deals site launched by our parent company, Gamer Network, with a mission to find the best bargains out there. Look out for the Jelly Deals roundup of reduced-price games and kit every Saturday on Eurogamer.
---
Nintendo's brand-new, somewhat divisive but generally quite fun-looking cardboard gaming endeavour Nintendo Labo is set to land for Nintendo Switch owners this April. As of this morning, you can get your pre-orders in at a couple of different places.
All three of the Labo kits are live at the moment; heading over to Amazon UK will let you place an order for the Nintendo Labo Toy-Con 1 Variety Kit for £59.99, the Nintendo Labo Toy-Con 2 Robot Kit for £69.99 and the Nintendo Labo customisation set for £8.99.

Besides the fact that I adore that Nintendo is calling these 'Toy-Cons', the part that makes me the most excited is that the customisation set gives us officially Nintendo-branded masking tape. This company has made so much stuff over the years and, finally, we've made it to stationery.
The Variety Kit, Robot Kit and Customisation set are available from GAME as well, for the same prices, though curiously not on Nintendo's UK store at this moment.
If you're over in the US, only the Variety Kit ($69.99) and Robot Kit ($79.99) are available at present.