NES Classic and SNES Classic bundle for £130 available now
51 games, no waiting.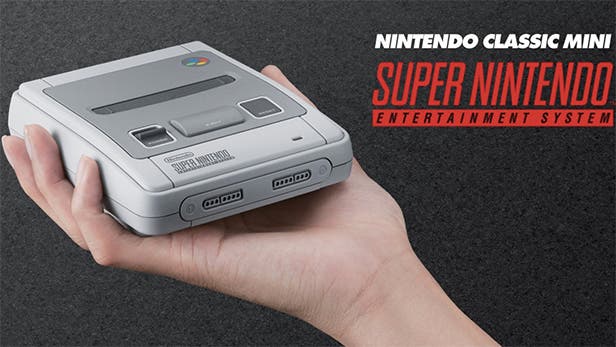 Miss out on getting either of Nintendo's tiny retro throwback consoles over the past two years? Apparently, Nintendo has some stock left over somewhere since this week, the official UK Store has added a brand new retro bundle to its site.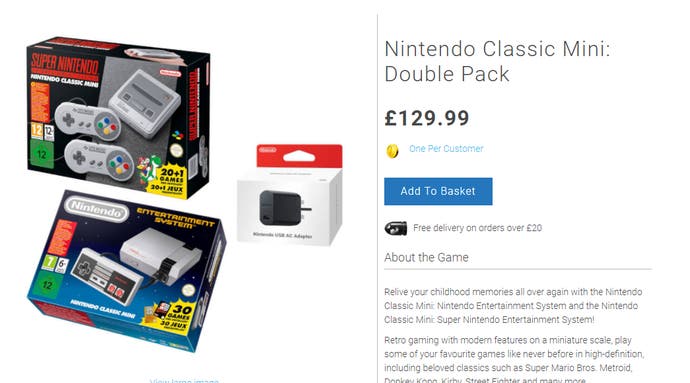 For £129.99, you can get a NES Classic, SNES Classic and an AC adapter thrown in for good measure. Considering the NES Classic has been largely sold out and nearly impossible to find over the past year and a bit, this isn't necessarily a bad way of picking one up.
Between the two consoles, you'll be getting 51 games total, including the previously unreleased Star Fox 2 included on the SNES Classic. Other classics found in the collections include Mega Man 2, Punch Out, a handful of Castlevania games, the original Donkey Kong, Zelda: A Link To The Past, and many more.
Each of these little boxes can be powered by USB and connect via HDMI, so the AC adapter is not entirely necessary but it might be nice to have, depending on where you're intending to set your Classic Edition consoles up.
No word on stock levels for this bundle, so consider this another 'get one while you can' situation.
Meanwhile, over at Jelly Deals right now, you can find a list of today's best deals, which include Resident Evil 7 Gold Edition on PC for £14.99, £350 off a 58-inch 4K TV, and more. You'll also find guides to the best mechanical keyboard in 2018 and the best St. Patrick's Day party accessories, among many other things.