Jelly Deals: Humble's VR Sale features Superhot VR, Doom VFR, Fallout 4 VR and more
Up to 60% off everything but the headsets.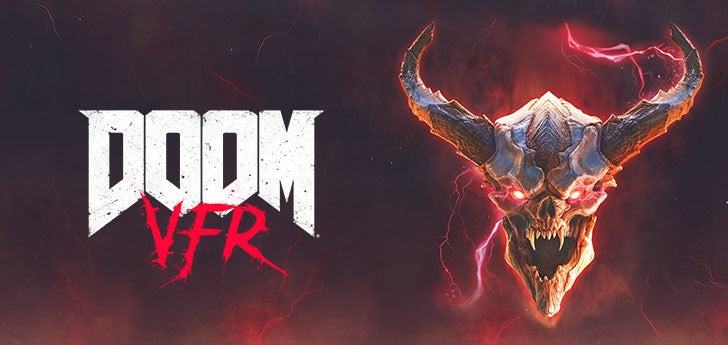 A note from the editor: Jelly Deals is a deals site launched by our parent company, Gamer Network, with a mission to find the best bargains out there. Look out for the Jelly Deals roundup of reduced-price games and kit every Saturday on Eurogamer.
---
If you happen to be one of the steadily increasing number of people out there who own a virtual reality headset and are thus free to live a Lawnmower Man-style existence within virtual spaces, you should head over to Humble this week.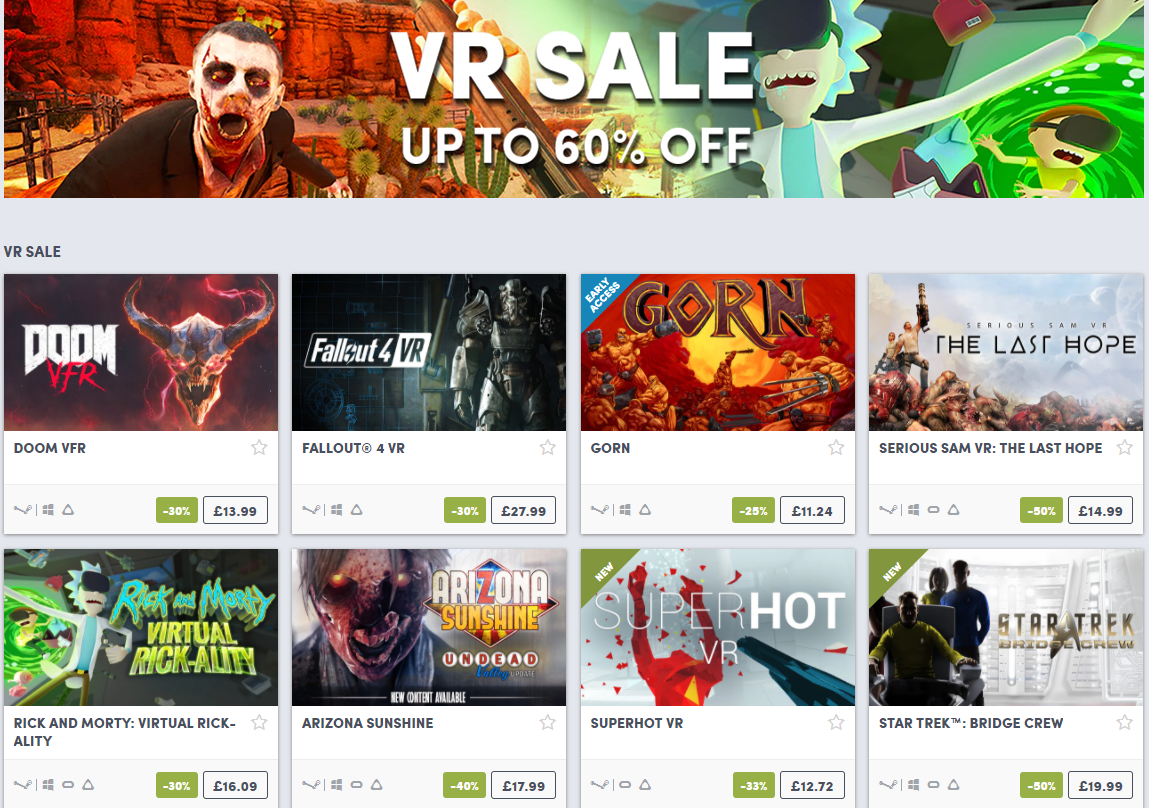 At the site, you'll find a limited time sale range targeted directly at VR enthusiasts, with a host of virtual reality gems from the disquieting Superhot VR to the cartoon violence of Gorn - both of which are absolutely worth a look, for the record.
Among the titles on offer, you'll find two of Bethesda's VR offerings - Doom VFR for £13.99 and Fallout 4 VR for £27.99, making them 30 per cent off each - as well as Serious Sam VR at half price (£14.99), Rick and Morty: Virtual Rick-ality for £16.09, Star Trek: Bridge Crew for £19.99 and Batman: Arkham VR for £8.99.
On top of all the heavy hitters, you can also pick up a copy of Duck Season with 25 per cent off, bringing the price down to £11.24 for the time being. This one is a smaller title that may well have been missed by a lot of people at launch, but in my opinion, it's one of the more interesting VR experiences out there. Essentially, the game is a take on NES classic Duck Hunt, and if you were to only play the first few rounds, you'd find it to be a faithful recreation. After those first few rounds, though, things change a bit. It's a fun and weird thing to play with your VR headset.
The VR sale range is live now and set to finish on Friday, 9th February at 10am Pacific time. This is all on top of the current Humble Monthly offer that will get you Dark Souls 3 with its DLC for £10 / $12, too.
Elsewhere, Valentine's Day is looming and over at Jelly Deals, you can check out guides to the best alternative Valentine's Day gifts as well as the best retro gaming gifts and more. Who knows, you might find something fun.