Jelly Deals: Humble's Female Protagonist Sale offers up to 80% off selected games
Bayonetta! Tacoma! Alien Isolation!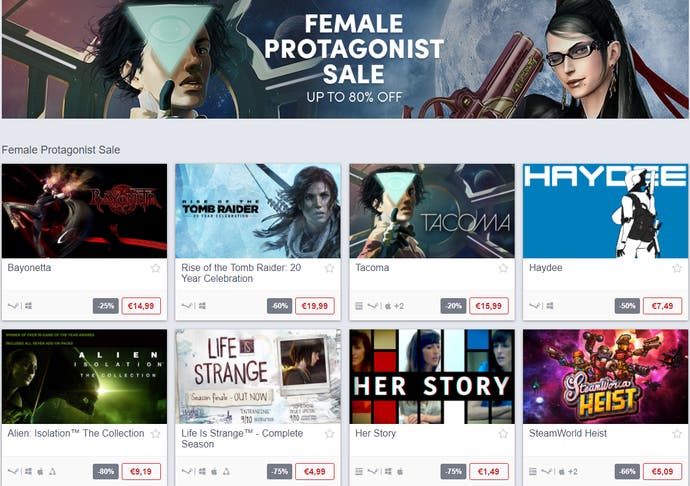 A note from the editor: Jelly Deals is a deals site launched by our parent company, Gamer Network, with a mission to find the best bargains out there. Look out for the Jelly Deals roundup of reduced-price games and kit every Saturday on Eurogamer.
---
For the next few days, Humble is taking the time to celebrate games that stand outside the majority - specifically, this sale is all about games that feature a female protagonist in what Humble is so eloquently calling the Female Protagonist Sale.
There's up to 80 per cent off a range of female-fronted titles, ranging from Bayonetta to Her Story, and even SteamWorld Heist gets a look-in.
Here are some highlights of what's up for grabs:
Bayonetta for £11.24 / $14.99 / €14.99
Tacoma for £11.99 / $15.99 / €15.99
Haydee for £5.49 / $7.49 / €7.49
Alien Isolation: The Collection for £6.99 / $9.99 / €9.19
Life is Strange Complete Season for £3.99 / $4.99 / €4.99
Her Story for £1.24 / $1.49 / €1.49
SteamWorld Heist for £3.73 / $5.09 / €5.09
Crypt of the NecroDancer for £2.19 / $2.99 / €2.99
Gone Home for £2.29 / $2.99 / €2.59
VA-11 Hall-A: Cyberpunk Bartender Action for £7.69 / $10.04 / €8.70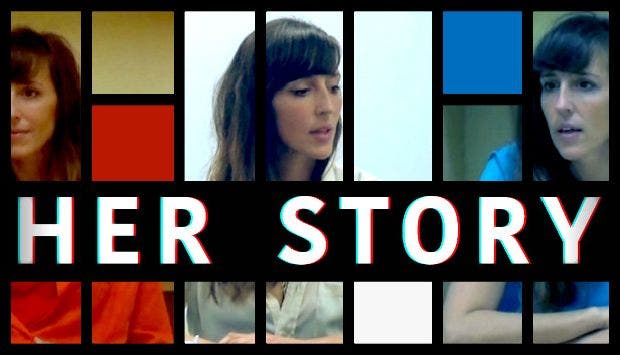 It's almost criminal to see Her Story (a BAFTA winner, no less) available to buy for £1.24. I've spent more than that doing laundry. For those who haven't tried it, think of a mystery puzzle game using cobbled-together police footage and you're on the right track. In addition to that, it's hard not to recommend Tacoma, if you're the type of person who likes your experiences to be narrative-driven.
Of course, if story is less of a factor for you than a rollercoaster ride of thrills and tongue-in-cheek humour, you're going to want to pick up Bayonetta. That one sort of explains itself. Lastly, the previously mentioned SteamWorld Heist, a spin-off from the SteamWorld Dig franchise, is a wonderful example of 2D stealth gameplay and how well it can work, when treated properly.
Up to 80% off with the Female Protagonist Sale from Humble Store
All of these are on offer for the next three-and-a-bit days, so grab 'em while you can.