Jelly Deals: Humble's Extra Life Bundle features Kingsway, Pac-Man and lots of ebooks
Up to $473 of stuff for $15.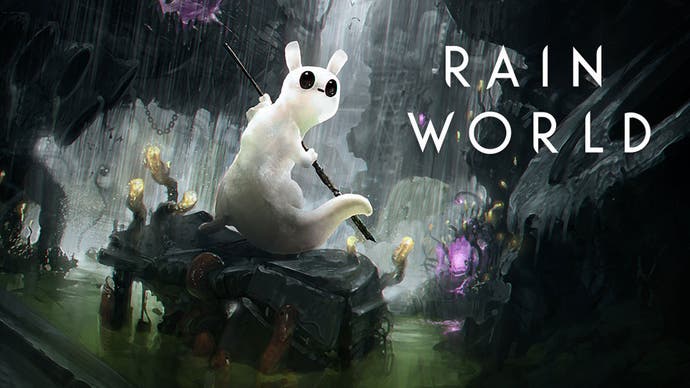 A note from the editor: Jelly Deals is a deals site launched by our parent company, Gamer Network, with a mission to find the best bargains out there. Look out for the Jelly Deals roundup of reduced-price games and kit every Saturday on Eurogamer.
---
It's that time again - there's a brand new Humble Bundle on the table. This time around, Humble is offering up the Extra Life Bundle 2017, which collects a lot of the site's previous offerings into one big bundle which can all be had to $15 (£11.36) for the next couple of weeks.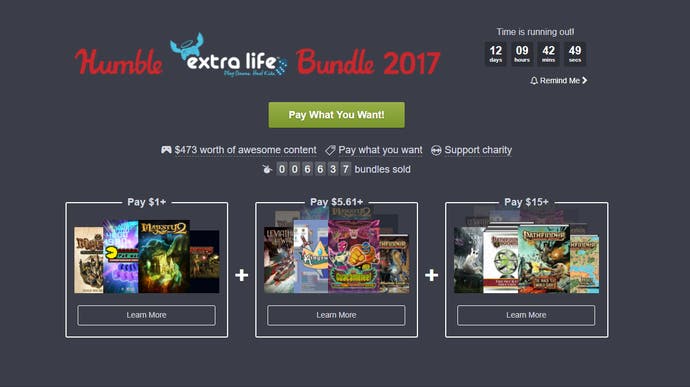 In this bundle, you'll be able to pick up copies of Pac-Man Championship Edition 2, Kingsway, Leviathan: Warships, Guacamelee Super Turbo Championship Edition and Rain World, along with a litany of Pathfinder digital books. You'll also get 10 per cent off your first month of Humble Monthly if you fancy it as well.
For what it's worth, I found Kingsway to be a wonderful little game I'd recommend quite highly. It's like playing an RPG by way of a faux-Windows 95 operating system. Guacamelee is also worth a look, especially as a sequel was just announced last night. Rain World is a puzzle-platformer that is, quite frankly, beautiful to look at. The Pathfinder downloads you'll receive should be more than enough to get you and a group of friends playing various campaigns for the next few months, too.
As you may expect from the name, some proceeds of this bundle go towards Extra Life, a charity with a mission to help sick and injured children. You can choose how much of your purchase goes towards the charity in the little slider thingy at the bottom of the page.
Here's what you'll get in total:
Pay what you want
Majesty Gold HD
Pac-Man Championship Edition 2
Majesty 2
Pathfinder Online Early Enrollment
Pathfinder Roleplaying Game Digital Beginner Box
Pathfinder Core Rulebook
Pathfinder Player Character Folio
Pathfinder Society Roleplaying Guide
Pathfinder Society Pregenerated Characters
Pathfinder RPG Bonus Bestiary
Pay more than the average
Leviathan: Warships
Kingsway
Guacamelee Super Turbo Championship Edition
Pathfinder GameMastery Guide
Pathfinder Advanced Player's Guide
Pathfinder Bestiary
Pathfinder Strategy Guide
Pathfinder Society Season 6
Pathfinder Ultimate Equipment
Pay $15 (£11.36) or more
Rain World
Pathfinder Society Season 7
Pathfinder Inner Sea World Guide
Pathfinder Inner Sea Poster Map Folio
Pathfinder Chronicles: Rise of the Runelords Map Folio
Pathfinder Chronicles: Kingmaker Poster Map Folio
Pathfinder Campaign Setting: Skull and Shackles Poster Map Folio
Pay what you want for the Humble Extra Life Bundle 2017
The one thing this bundle sadly doesn't include is the many printer cartridges you'll need to go through in order to print all those Pathfinder ebooks.