Jelly Deals: Humble's Day of the Devs 2017 bundle is live now
Grim Fandango! Full Throttle! Flinthook!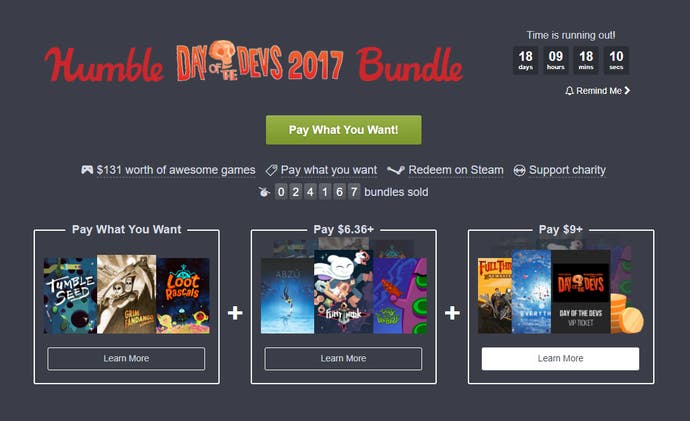 A note from the editor: Jelly Deals is a deals site launched by our parent company, Gamer Network, with a mission to find the best bargains out there. Look out for the Jelly Deals roundup of reduced-price games and kit every Saturday on Eurogamer.
---
Day of the Devs, a San Francisco event put on by Double Fine and iam8bit has, for the past few years, given a lot of fans the chance to meet and chat with various games developers face-to-face. It also gives a lot of indie devs a chance to showcase their games to that same audience.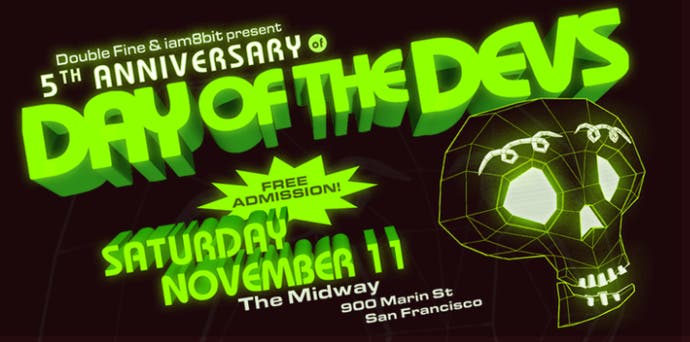 Historically, Humble has been involved in its own way, too - with a big bundle of games up to celebrate. Specifically, in this case, you can get $131 worth of games for $9 and get a VIP ticket to the event itself for your troubles. That is if you can make it to San Francisco on your own dime, anyway.
In addition to the games and event ticket, you'll also get access to the digital soundtrack to Grim Fandango Remastered, which is, in my opinion, worth dropping some cash on even if you don't need a copy of the game. It's a soundtrack that has been lodged firmly in my brain since I first played the game all those years ago and no game has done soft jazz quite as well since.
Humble Monthly subscribers who pay $9 or more will also get a couple of bucks thrown into their Humble Wallet to spend on something nice later on, too. Here's a look at what you can get in this bundle:
Pay what you want
TumbleSeed
Grim Fandango Remastered
Loot Rascals
Pay more than the average
ABZU
Flinthook
Day of the Tentacle Remastered
Pay $9 (£6.83) or more
Full Throttle Remastered
Everything
Day of the Devs VIP ticket
$2 Humble Wallet credit (Humble Monthly subscribers only)
Pay what you want for the Humble Day of the Devs 2017 Bundle
This month's charity for Humble Bundles is SpecialEffect, though you are able to change your donation to go to a charity of your choice as well.