Jelly Deals: H1Z1 is this month's Humble Monthly early unlock
Last month's Monthly games unveiled.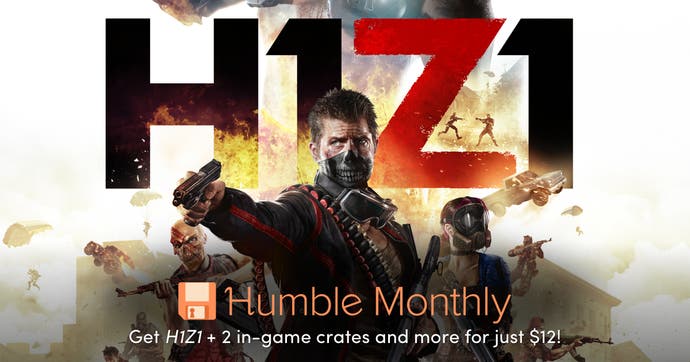 A note from the editor: Jelly Deals is a deals site launched by our parent company, Gamer Network, with a mission to find the best bargains out there. Look out for the Jelly Deals roundup of reduced-price games and kit every Saturday on Eurogamer.
---
It's that time again, folks. We've survived another month and we're collectively carving a path directly through November. This month brings a whole lot of stuff with it, from the annual Call of Duty release to a potentially terrifying amount of Black Friday games deals headed our way in a couple of weeks.
Over at Humble, of course, a new month means it's time for a brand new set of stuff from the site's Humble Monthly subscription service. If you were a subscriber this time last month, you'll now have access to the previous batch of game keys. Last month's full range ended up being the following:
The Elder Scrolls Online Tamriel Unlimited
Quake Champions
Elder Scrolls Legends: Heroes of Skyrim
Shadow Tactics: Blades of the Shogun
Resident Evil 5 Gold Edition
Dead Rising 2
Emily is Away Too
Silence
World to the West
Wilmot's Warehouse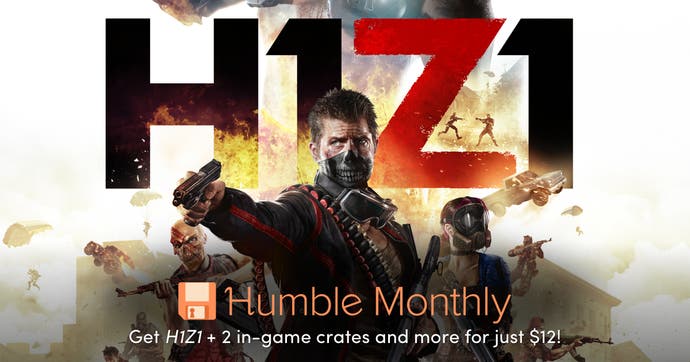 This month, subscribing now will get you instant access to a copy of H1Z1 along with two in-game 'Trickster crates', which is about as timely as it could be. As usual, you'll also get 10 per cent off all your purchases at the Humble Store and a big batch of new games at the end of the month, usually worth over $150 in total.
If you'd like to jump on that bandwagon, you can do just that on the link below.
H1Z1 with two Trickster crates plus more for £10 / $12 with Humble Monthly