Jelly Deals: GOG's Winter Sale is now on
Including our own top picks.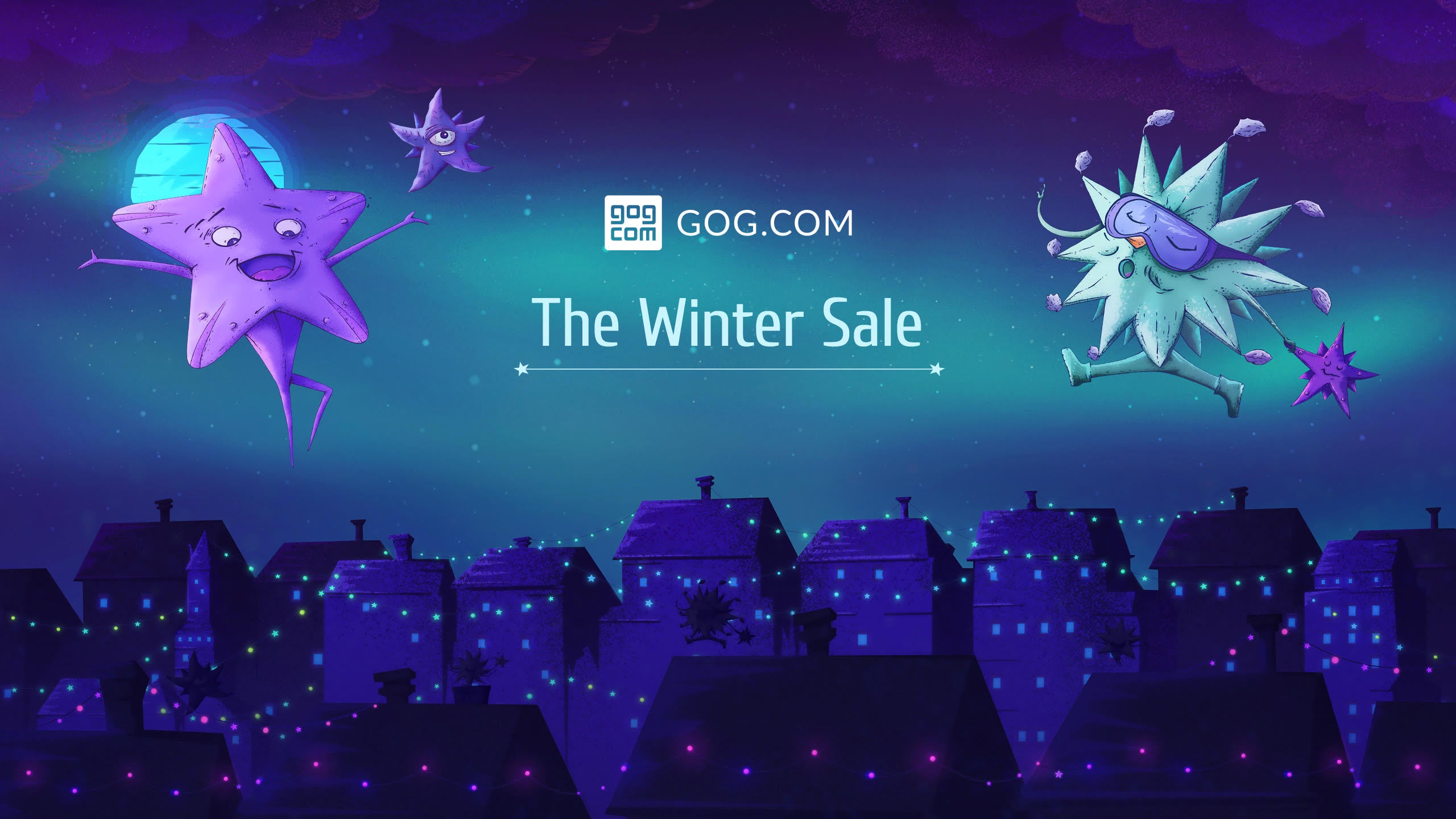 A note from the editor: Jelly Deals is a deals site launched by our parent company, Gamer Network, with a mission to find the best bargains out there. Look out for the Jelly Deals roundup of reduced-price games and kit every Saturday on Eurogamer.
---
GOG has decided that mid-December was a pretty good time to launch a Winter sale. Funny that.
This range of discounts is live right now and set to end on 26th December. There will also be a new and different set of offers each day, kicking things off with what might be my favourite freebie of the year - a copy of Grim Fandango Remastered on PC. To get your free copy of the game, you'll only need a GOG account - other than that, just click 'Get for Free' and you're done. That free game is available for the next couple of days.
Here are some highlights:
The Witcher 3: Wild Hunt Game of the Year Edition for £13.99 / $19.99 / €19.95
Cuphead for £12.79 / $16.99 / €16.99
What Remains of Edith Finch for £11.99 / $15.99 / €15.99
Hellblade: Senua's Sacrifice for £18.79 / $22.49 / €22.40
Absolver for £12.59 / $14.99 / €14.99
Observer for £15.39 / $20.09 / €18.79
Ruiner for £10.09 / $13.39 / €13.39
Stardew Valley for £7.39 / $9.99 / €9.39
Torment: Tides of Numenera f0r £17.49 / $22.49 / €22.49
A Hat in Time for £11.49 / $14.99 / €13.99
There are reportedly up to 500 titles involved in the sale, with up to 90% off. In addition to that, a few weeks ago, the folks from GOG approached Eurogamer to ask for a few games we wanted to highlight. This means that, amongst the overall Winter sale rabble, you'll even be able to find our top picks from what's on offer, curated by the Eurogamer editorial staff. If you fancy it, you can head over and take a look at our choices.
Whatever you do, though, do not forget to get that free copy of Grim Fandango.