Jelly Deals: Get 10% off Iconoclasts, Crossing Souls, Hellblade and more
Ends March 2nd.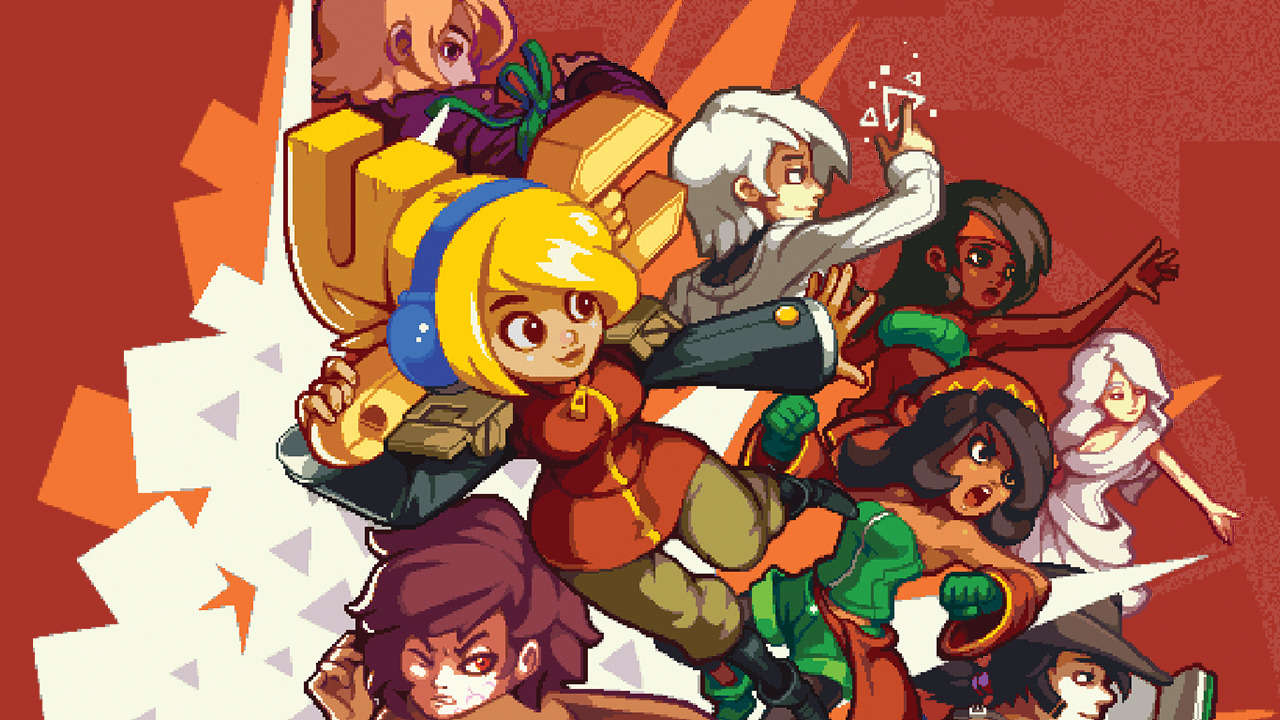 Over at GOG right now you can save an extra bit of cash when picking up one or more games from a very specific selection. The code GOG10OFFSPECIAL is a very limited-time offer, ending March 2nd at 4pm UTC, but offers some very nice discounts.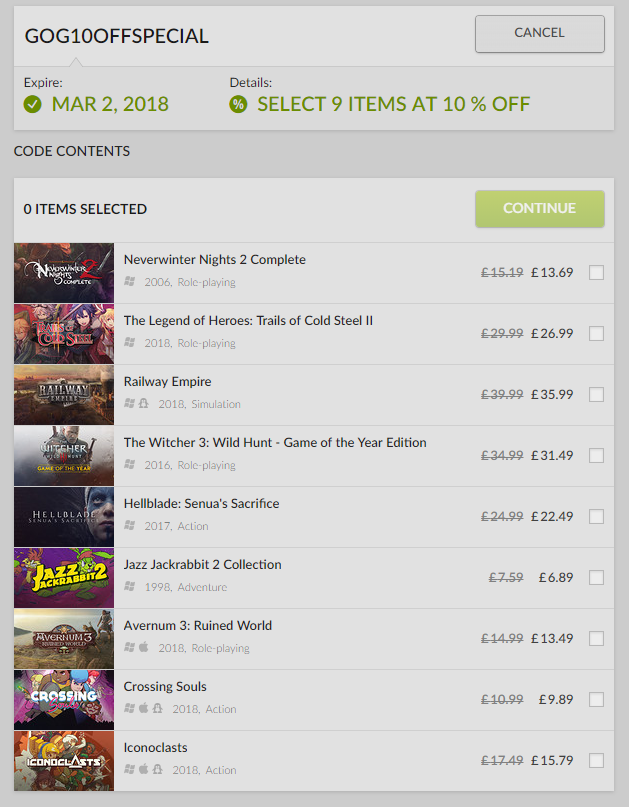 Head to this link, hit 'Continue' and you'll be presented with the option of buying a selection of games (pictured) with an extra 10 per cent off the lot.
At the time of writing, the games in question are as follows:
Neverwinter Nights 2 Complete for £13.69
The Legend of Heroes: Trails of Cold Steel 2 for £26.99
The Witcher 3 Game of the Year for £31.49
Avernum 3: Ruined World for £13.49
Iconoclasts for £15.79
Jazz Jackrabbit 2 Collection for £6.89
Crossing Souls for £9.89
Hellblade: Senua's Sacrifice for £22.49
Railway Empire for £35.99
Admittedly, you shouldn't pick up The Witcher 3 here, as the Game of the Year edition has found its way all the way down to about £13 in the recent past, but if you were looking to pick up copies of Iconoclasts, Crossing Souls or even the Jazz Jackrabbit 2 Collection, it's not a bad chance to save some change. The range is live now, ending March 2nd.
Meanwhile, over at Jelly Deals, you'll find a shiny new guide to the best gaming headset in 2018, as well as guides to the best wireless earbuds in 2018 and more. Do feel free to stop by and maybe even say hey via the Jelly Deals twitter account, too, if that's your thing.