Jelly Deals: Final Fantasy 15 is down to £20 today
Amazon Noct out another price drop.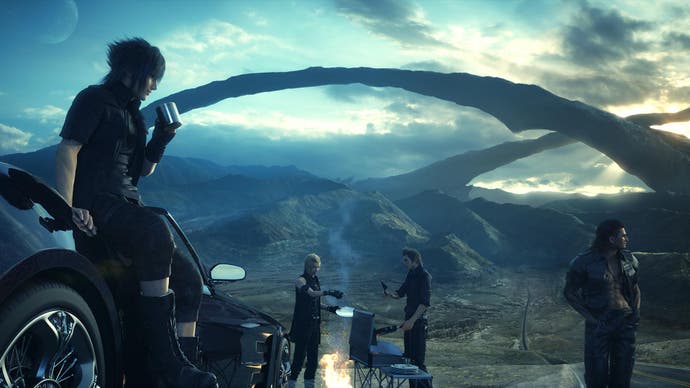 A note from the editor: Jelly Deals is a deals site launched by our parent company, Gamer Network, with a mission to find the best bargains out there. Look out for the Jelly Deals roundup of reduced-price games and kit every Saturday on Eurogamer.
---
I'm not entirely sure what it means for a game when the 'Day One Edition' is still available almost a full year later, but here we are. Today, you can get your hands on Final Fantasy 15 on either PS4 or Xbox One for £20.
For anyone keeping a record, that's the lowest price this one has been available for - as long as we're not counting that time the game accidentally fell to under a tenner on PSN.
If you've staved off the temptation to pick it up until now, you may appreciate giving Aoife's review of the game a read. If you're thinking about picking it up at this price, you're almost definitely going to want to get yourself up to date with the game's, let's call it 'layered' backstory. You can do that using the video below.
Whatever you decide, you can check out the game at the new lowest price on the links below.